With a pair of stylish glasses, you can change your look significantly and add a touch of chic to your everyday outfit. There is one trend that seems to be versatile for everyone to make you stand out from the crowd: cat-eye frames. Whether you choose prescription glasses or sunnies, the cat-eye shape is the hottest for the 2022 season!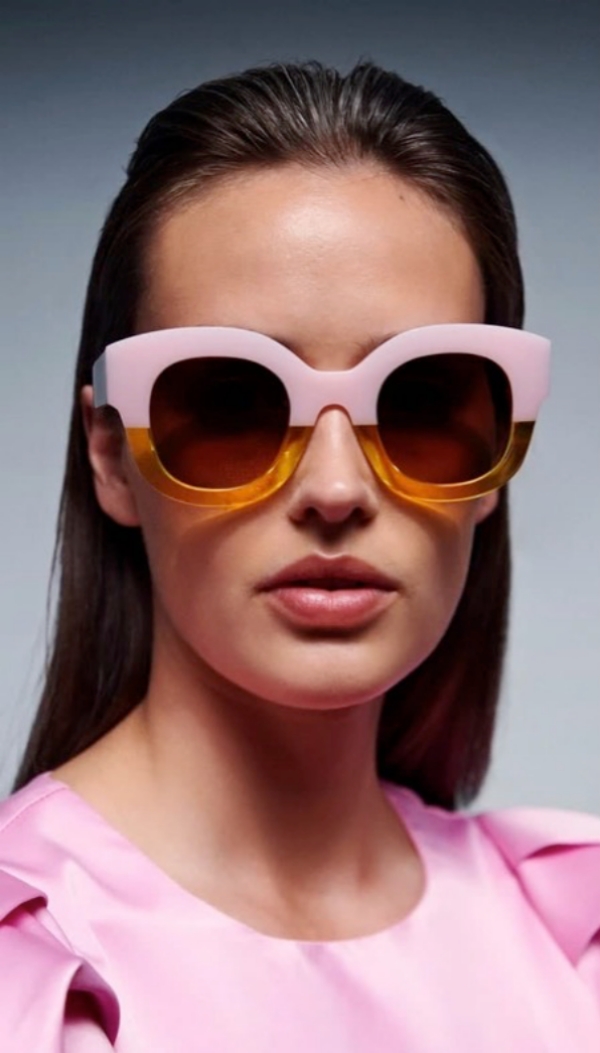 If you are searching for a stylish and comfortable pair of cat-eye glasses to emphasize your individuality and complete your wardrobe with a touch of glam, pay attention to cat-eye frames. Feminine and playful, these spectacles will fill your look with a special and unique appearance. But how do you think which style of cat-eye frames is ideal for you?
Hottest Cat-Eye Spectacles Trends And Styles For 2022
Oversized Cat-Eye Frames
If you like massive and bold spectacles, try oversized cat-eye sunglasses that will protect your eyes from UV rays on a sunny day as well as make you look attractive. You can select thick acetate oversized frames or metal thin spectacles depending on your personal taste. Adorable and extraordinary, oversized cat-eye sunglasses are the best accessory for confident and interesting women to express their femininity and uniqueness. It's possible to choose from a wide variety of colors and embellishments to suit your requirements perfectly.
Small Cat-Eye Glasses
If you are looking for something refined and antique, a pair of tiny cat-eye eyeglasses is a great choice to express your special style. If you prefer to wear bold accessories, including necklaces, earrings, bracelets, and rings, small glasses will fit this ensemble the best. This type of frame looks more classic to suit any contemporary wardrobe. You can select from different colors and materials to get a wonderful pair of feminine, stylish and elegant eyeglasses suitable for any occasion.
Bold Cat-Eye Sunglasses
Some trends always return after a decade or even more. Bold cat-eye sunnies are again in trend this season with their eye-catching look. Ideal for any occasion, these frames will deliver outstanding protection for your eyes as well as refresh your outfit with attractiveness. If you want to make a fashion statement, choose bold cat-eye spectacles from face-a-face offered in various colors and materials. These shades are perfect for young and self-confident women who want to express their rebellious style.
Retro Cat-Eye Optical Spectacles
Without eyewear, your image can be incomplete. If you are looking for something extraordinary to complete your everyday outfit, try a pair of retro glasses that is in trend this year. Thin and weightless, these frames suit almost all face shapes to add a fashionable and retro style. Crafted from different materials, these glasses will provide excellent durability and amazing comfort. It's simple to make a unique look with a retro accessory of the best quality.
Vintage Cat-Eye Frames
Try this variant if you are searching for a special look to combine contemporary and vintage styles. Glamorous and chic, vintage cat-eye optical glasses are usually semi-rimless with sleek lines. Create a special and interesting image with eye-catching and refined frames designed for unique and fashion-forward women who are ready to experiment with their accessories.
We hope that after reading this article, you fell in love with cat-eye frames! Hurry up to get a fashionable and interesting trend of this season to express your individual and interesting look. We assure you that any woman can go wrong with a stylish pair of cat-eye glasses!