Hats are among the most beloved summer accessories that should not be missing from anyone's wardrobe. Besides the extra touch of chic they give to any outfit, they also have a very functional role in protection from the sun and its heat.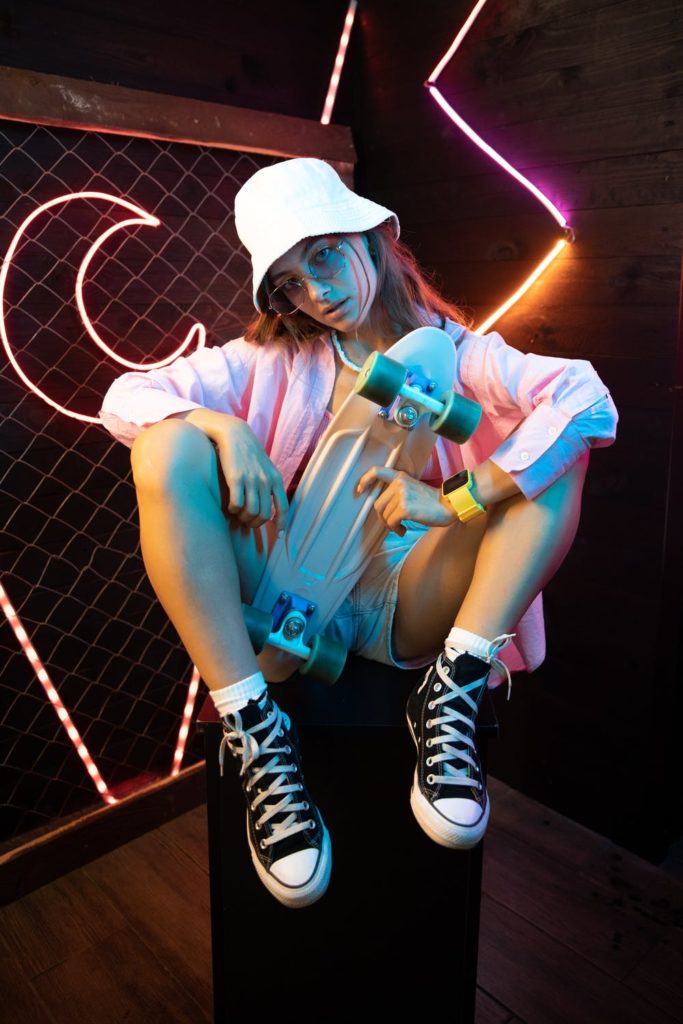 So whether you're looking to spice up your summer style or seeking inspiration to add new items to your collection, a statement hat, be it a classic one or a custom hat, is a great way to complete your outfit and always be on trend. Without further ado, here are the hottest hat options for this summer.
Different Types Of Hats You Must Add To Your Wardrobe This Summer
Bucket Hats
If you don't have a bucket hat in your closet, now is the time to get one. In recent years the popularity of this item has exceeded all expectations, especially among the younger generation.
Their enthusiasm for this type of hat can be explained by its versatility, but especially by the variety of models they can choose from. If you like the kind of hat but can't find a pattern that suits you, there's always the option of creating your own design. These range from simple, one-color designs to complex ones containing all sorts of combinations of colors, shapes, patterns, or even embroidery.
Baseball Caps
Baseball caps are an active person's best friend, and can be adjusted to fit any sized head. This type of hat is perfect for sports activities or nature walks. They're comfortable, easy to carry, and pair with almost anything. If you want to spend the day in the sun without burning your face or head, this is the perfect option for you! You can customize baseball caps online with embroidery designs to give them a classy look.
Berets
Berets have always been fashionable because of their elegance. People think of Paris and its splendor and grandeur when they see them. With this in mind, you can pair berets with classy dresses, ankle-length skirts, or suits. It also works well with a small scarf tied around the neck for an extra touch of glamour. A beret can be styled in many different ways, as long as the end result suits the wearer's style.
Baker Boy Hats
The 2000s fashion in headwear accessories is back with its baker boy hats, aka newsboy caps. This item brings sophistication to any outfit, and if you wear it with a turtle-neck top and add some jewelry, you will achieve the perfect combination of vintage and modern in terms of fashion. Moreover, thanks to its fabric, the baker boy hat is ideal for autumn weather and even some winter days. So you don't have to worry about it taking up space in your closet for nothing!
Cowboy Hats
Although cowboy hats are relatively complicated to match with everyday outfits, they shouldn't be missing from your wardrobe. These hats are perfect for visiting the countryside or going out to a themed pub with friends. And of course, let's not forget that they are an exceptional addition to any festival outfit!
Straw Hats
Straw hats are among the top accessories, and the chances of getting them wrong are close to zero. Suitable for the hot summer weather, they protect you from the blazing sun and simultaneously give a touch of elegance. Whether you add a ribbon around the edge to match your outfit or not, it's the perfect accessory for strolling along the promenade or even lazing at the beach.
Wide Brim Hats
Wide-brimmed hats are a perfect fit for the vintage and classy aesthetic. These perfectly complement summer outfits and go especially well with long flowy dresses. But don't worry, a simple t-shirt and a pair of silk pants will also do the trick.
Of all the designs, the most fashionable are those with a wide, flexible brim that has a wave-like appearance. This versatility has drawn the admiration of many people when it comes to wide-brimmed hats.
Headscarf
Scarves are stylish accessories that don't require much effort to achieve a wow result. If you know how to style them, you'll get the most fabulous look just by wearing them. We know it's not a hat, but it can easily replace it if you let your imagination play a little.