7 Lit TED Talks That Will Pump You Up For Your Aim
TED (Technology, Entertainment, Design) is a media outlet that publishes resourceful online content. Most of what they post are inspirational talks under the slogan "ideas worth spreading". The best thing about TED talks is that they are absolutely free for access. This organization, set up in 1984 as a conference, is quite popular today. And they act as a great source of motivation that you might require in different fields including literature. Here are some TED Talks that will Pump you up for Your Aim. Check out-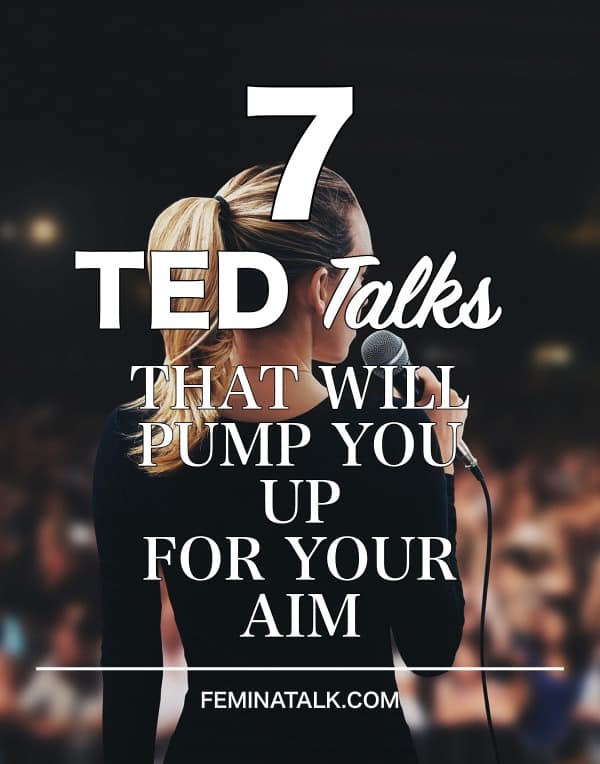 TED Talks That Will Pump You Up For Your Aim
How to live passionately–no matter your age by Isabel Allende
Isabel Allende is a 71-year-old author who has an amazing perspective on literature. This particular talk is candid in nature and is suitable for a wide range of audience across age groups. In this talk, she tells about her fears as she grows older, and what planning she has done to make her life seem more meaningful and full of passion, even at an old age.
In this TED talk, she doesn't really discuss about her works; she talks about the things like lust for life and passion that help her create wonderful novels.
Why a good book is a secret door by Mac Barnett
Besides being the founder of Echo Park Time Travel Mart, Barnett has authored many children's books.
Childhood is surreal from all angles you can view it. According to Barnett, even children's books should offer readers a surrealistic experience. In this talk, he says that writing should be such that it escapes the page.
How books can open your mind by Lisa Bu
The experience of not having your dreams fulfilled can be sour and extremely painful. Lisa Bu, in this talk, highlights how she adjusted to a new place i.e. the US. She laid a new path for herself by taking help of books, which she believes broadened the horizon of her mind. Books ae magical and it is this truth that Bu highlights in this TED talk.
Why people need poetry by Stephen Burt
Although there are many TED Talks that will Pump you up for Your Aim, you will love this immensely. If you are someone who loves poetry and believes in the power of poetry to represent the truth of life, then this Ted talk by Stephen Burt is for you. This is kind of a love letter to poetry, which will simply make you fall in love with the speech as well as the speaker. Interestingly, the talk is not as serious as you might think it to be. It has got that much needed charm and fun element ingrained in it. While taking you through a lyrical journey through this talk, the literary critic also mentions some of his favourite poets.
My life in typefaces by Matthew Carter
This is one of those TED Talks that will Pump you up for Your Aim that geeks immensely love. This talk was presented by Matthew Carter, the person behind the fonts Georgia and Verdana. It is essentially a technical talk where long-time typeface designer Carter talks about the revolutions, liberty and restraints that he experienced during his stint in the industry.
Two poems about what dogs think by Billy Collins
Billy Collins presents two poems on dogs in this talk. You might love the poems, hate the poems but can't ignore them. They are interesting, in a unique way.
What makes a word "real"? by Anne Curzan
This is an interesting talk about words that language historian Anne Curzan presents. In this talk, Curzan, who is a member of the American Heritage Dictionaries Usage Panel, reveals that she also totally supports the use of the term "hangry".
If you seek inspiration, then check out these TED Talks that will Pump you up for Your Aim. They don't just inspire you but also teach you to see the literary world from a different perspective.