37 Spooky Indoor Halloween Decoration Ideas 2020
Witches are buying new hats,
Pumpkins are grinning,
Be ready to get spooked,
Because Halloween is coming!
Halloween is the only time when everyone loves the spooky fun. When kids aren't so scared of ghosts or witches and turn into the little hellions themselves. And adults appreciate the eerie feeling of the festival! Fall has already begun and we all know that Halloween is just a few feet away from knocking our doors. That leaves you with not much time to think about Halloween decoration. Lucky for you, we have lined up these Spooky Indoor Halloween Decoration Ideas for Ghostly Feel.
In order for your home to ooze out that uncanny feeling, you need to decorate not just the inside of your home but the outside of it too. Your doorway, porch and yard must look as eerie as the inside of your home for those little kids yelling 'trick or treat!'. Don't worry, whether you have deeper pockets or not, you can implement these Spooky indoor Halloween decoration ideas for sure.
Spooky Indoor Halloween Decoration Ideas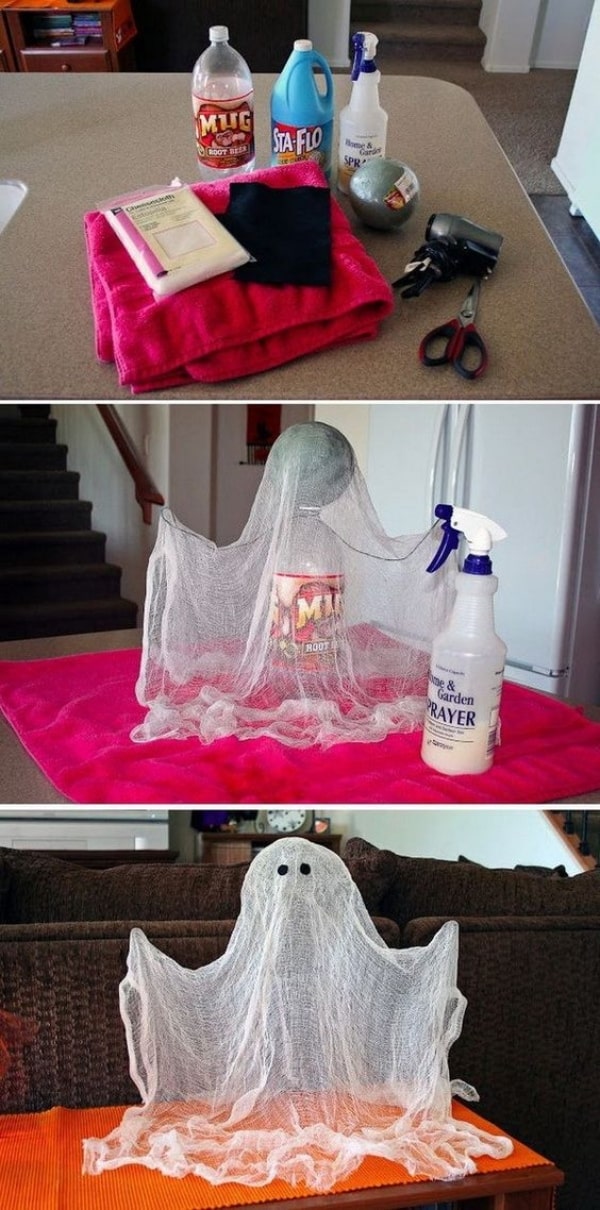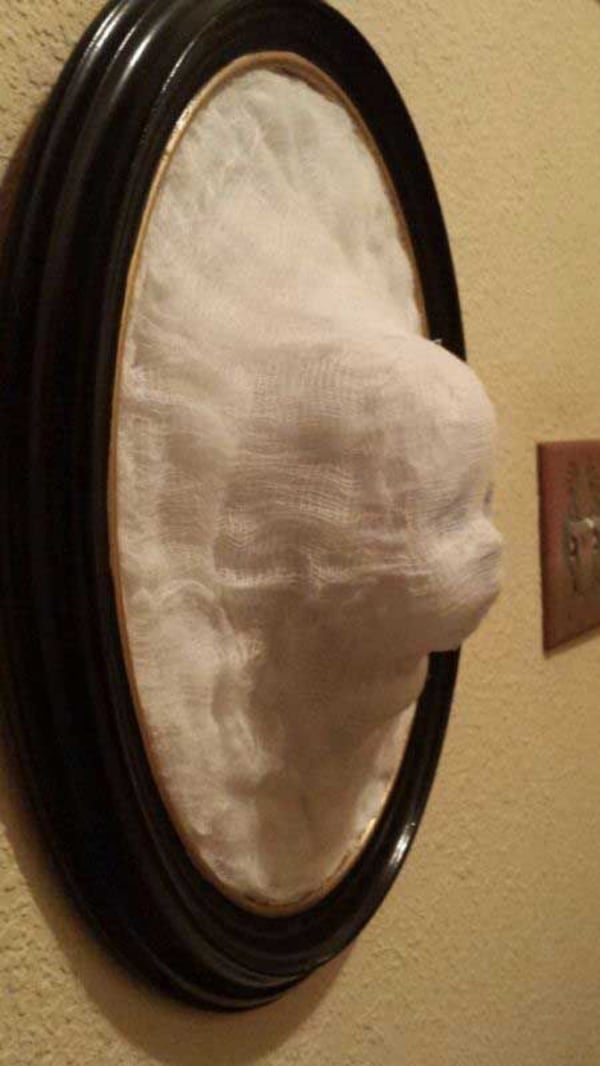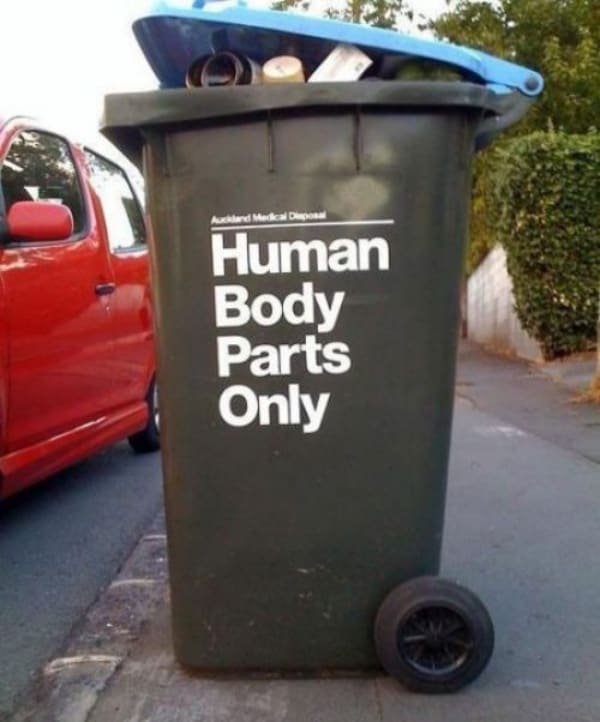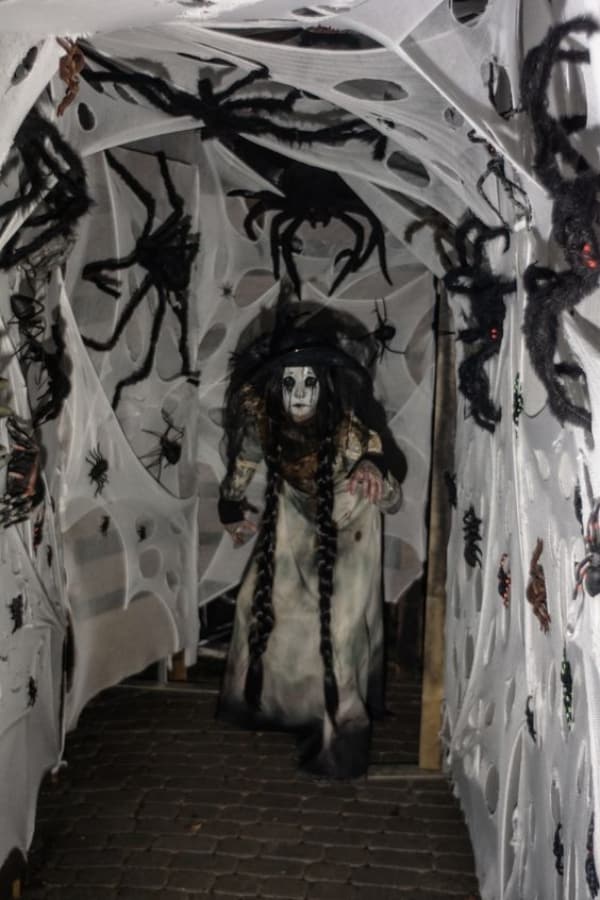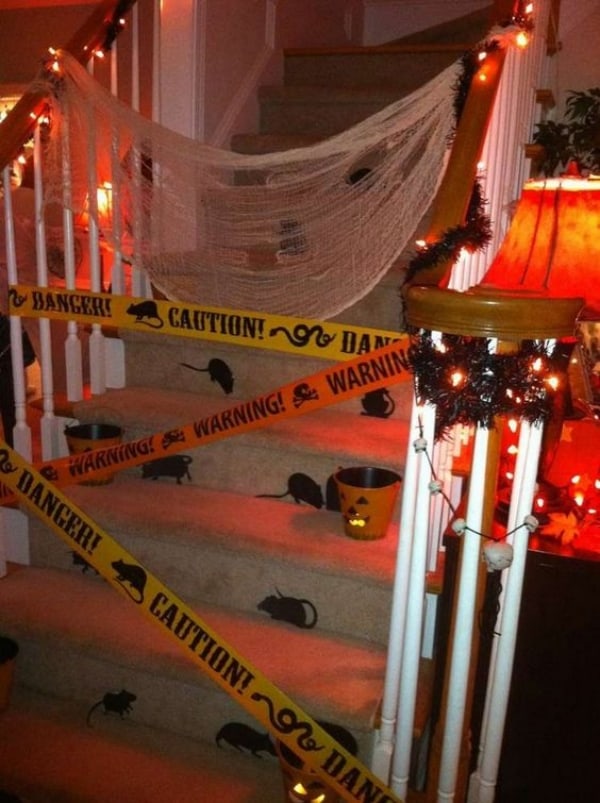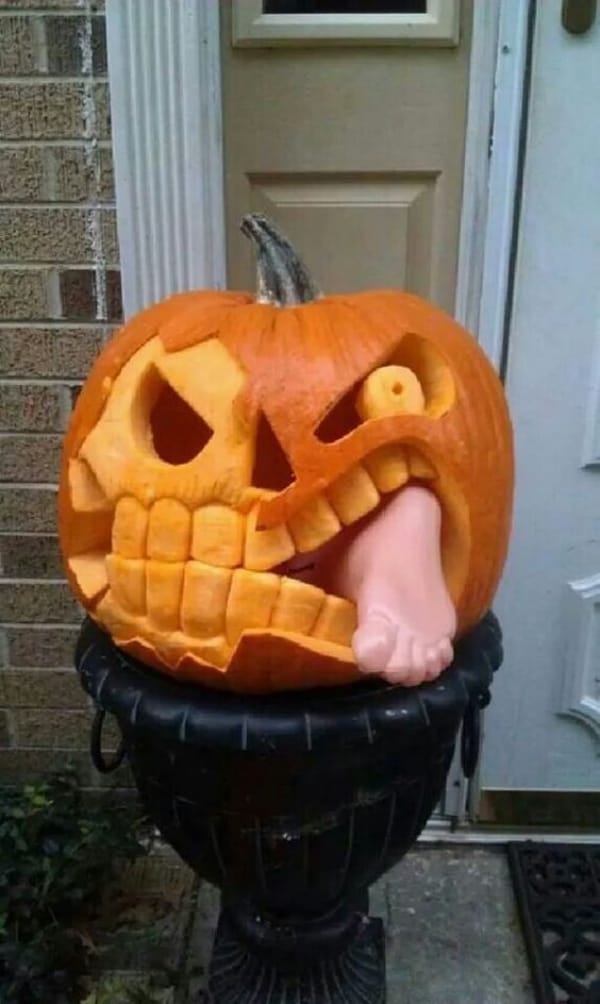 Scary Witch Leg Chandelier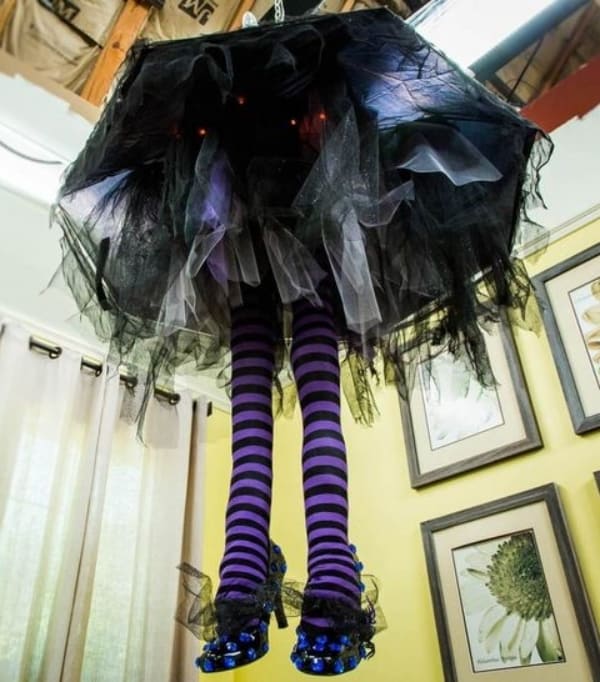 Imagine a chandelier with legs dangling from it. That is one way to scare the guests! And you don't even need to spend much to get this cool and scary chandelier. You just need an umbrella, black tulle, old shoes, some striped tights, and lights. We all have most of these things at home. Just bring them together and give your home a spooky feel.
Apothecary Jars Full Of Fear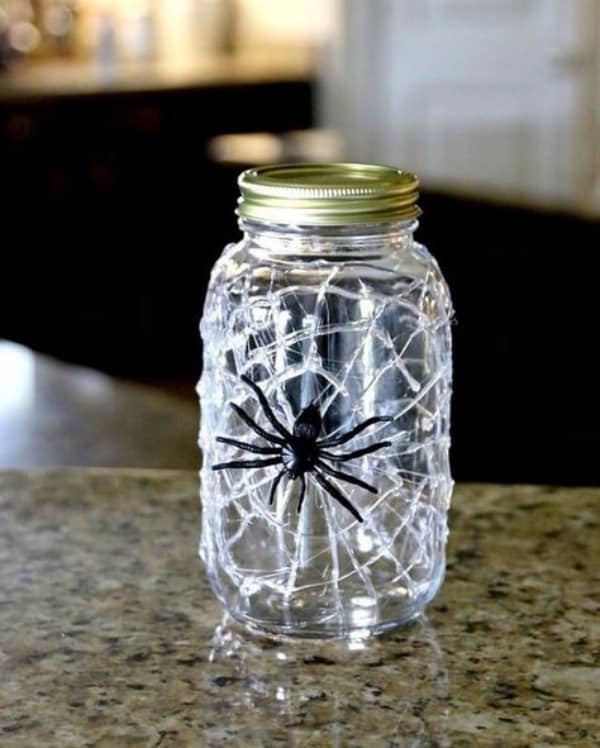 Make use of those old Halloween decorations which have been buried somewhere crying black tears to be used again. Just get some apothecary jars and fill them up with pumpkins or skeletons and bones or ghosts floating inside it. You can make them as creepy or as cute as you want.
Bleeding Candles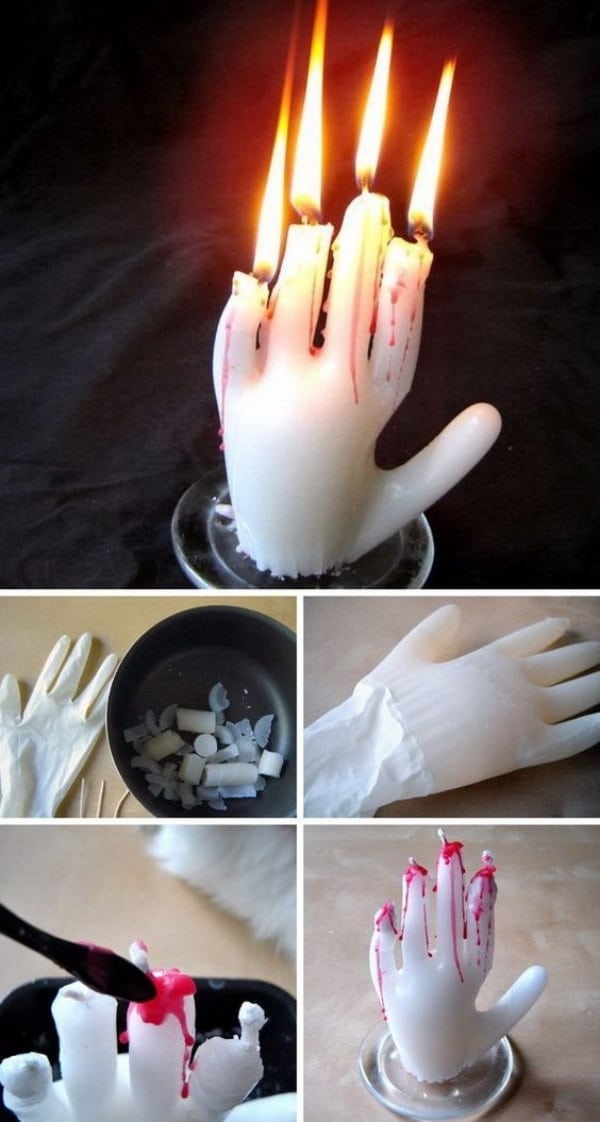 A touch of blood is all you need to make this Halloween scary and bloody. And bleeding candles are the perfect way to achieve that. You will need red and white candles of any type you prefer. You can find them easily in a dollar store and while you are at it, pick some cut tacks and push pins as well to get a better effect. Burn the red candle and drip its wax onto the white candle so that the candle looks like it's bleeding from where the pins are piercing it.
Backyard Cemetery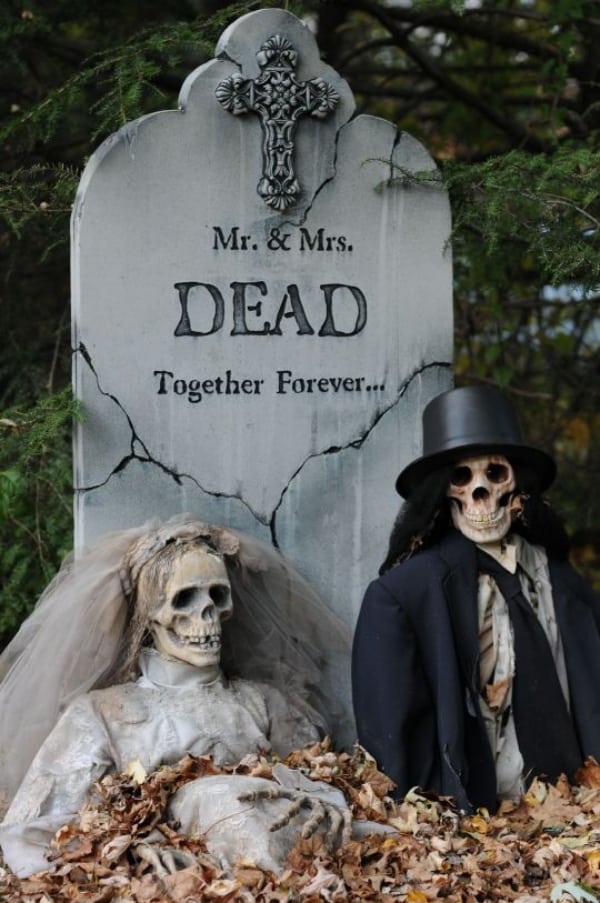 Put Michael Jackson's 'Thriller' on repeat and start transforming your entire yard into a cemetery. Use cardboard pieces to make tombstones, ghosts, and demons. You can also make tombstones which will denote a haunted pathway for trick-or-treaters.
Creepy Spiders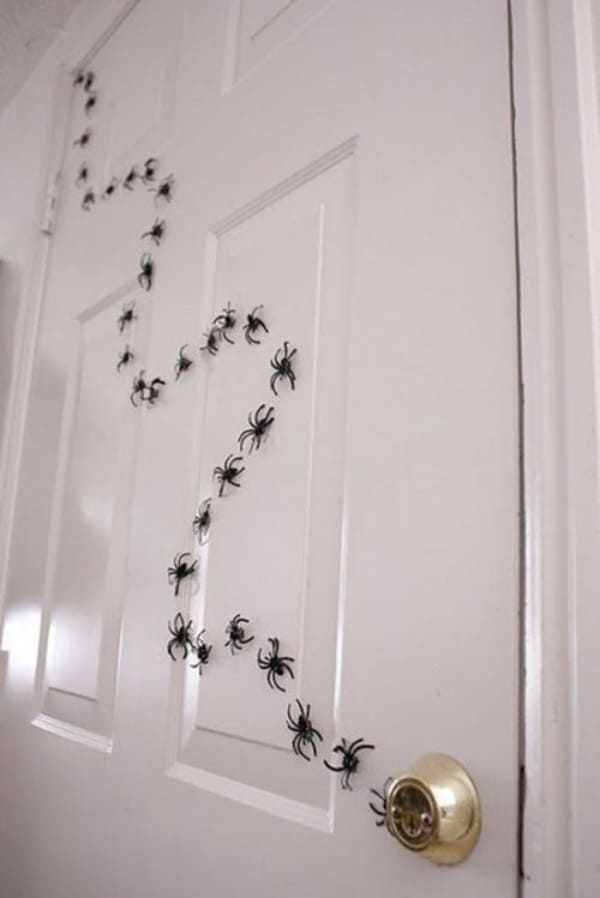 Just the thought of spiders makes one shiver. Imagine lots of spiders staring at you with their creepy giant eyes. This is one of the most easiest and simple Halloween decorations and all you need is some plastic spiders. Glue these spiders to a whole wall or glue them to the magnet and then have them stick to the metal doors if you have any. These creepy spiders will bug anyone trying to knock at your door.
Halloween Garland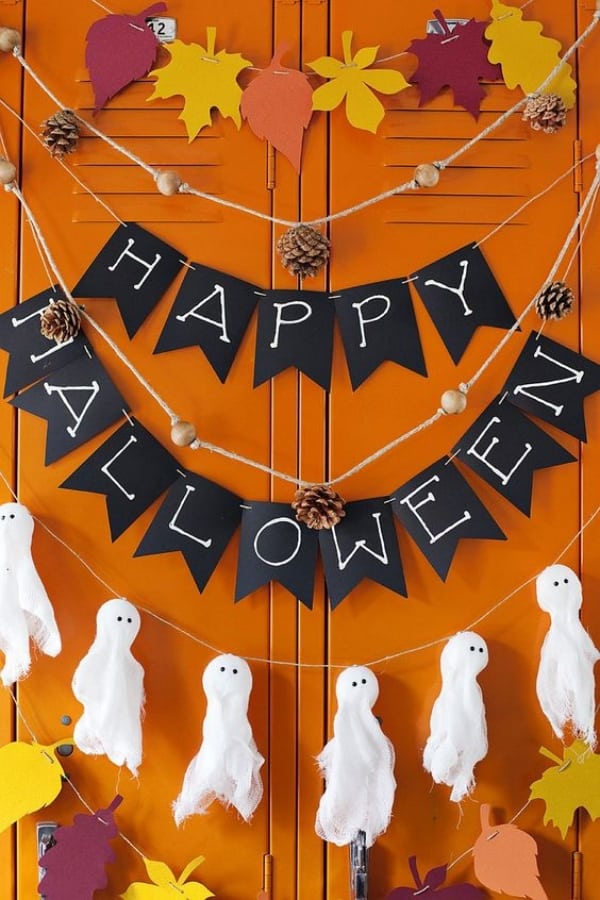 Make that mantle a spooky corner with some Halloween garlands and spiders dangling from it. Bring out all the Halloween decorations that you have and create a spooky fireplace with giant eyes on its inside, some apothecary jars full of spiders and pumpkins lining the mantle.
Elegant Halloween Tablescape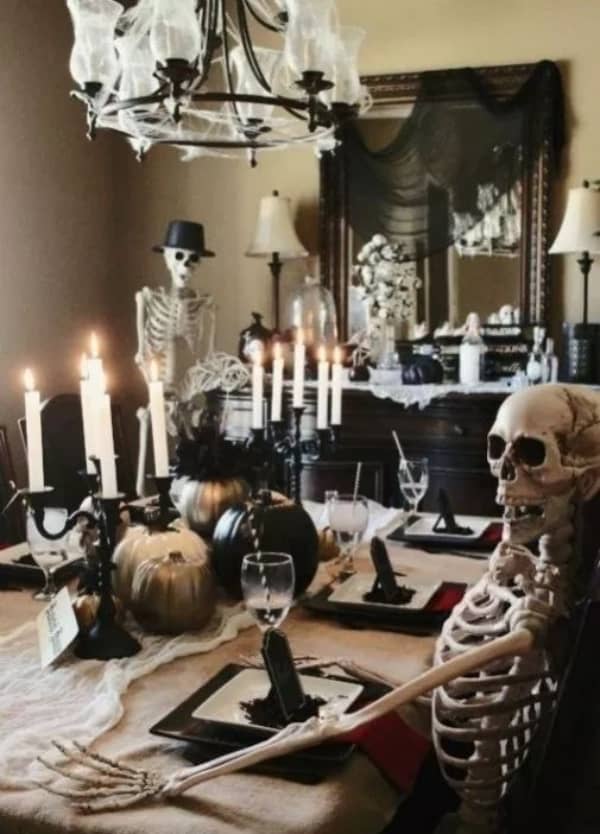 Imagine eating with a raven staring at you and a skeleton sitting in front of you. That is one way to celebrate this Halloween. Start from a burlap as a tablecloth and place a Halloween themed lace upon it. Next use black gloves to hold silverware and black cloth napkins. Make use of creepy crows that will hold a place card. A skeleton painted in gold, sitting in the middle of the table beside some black and gold pumpkin will finish the whole spooky look.
Mummify Your Front Door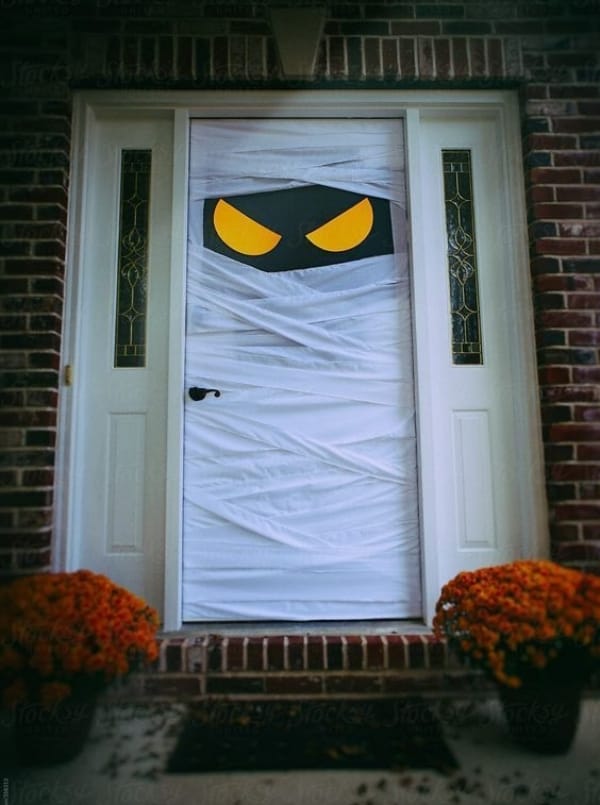 Using a sheer white cloth, give your front door a mummy look. You can use this trick to mummify almost every other item of your home. Just add some giant eyes to this mummified version of things and you are set to go. No big hit to your pockets!
Spooky Porch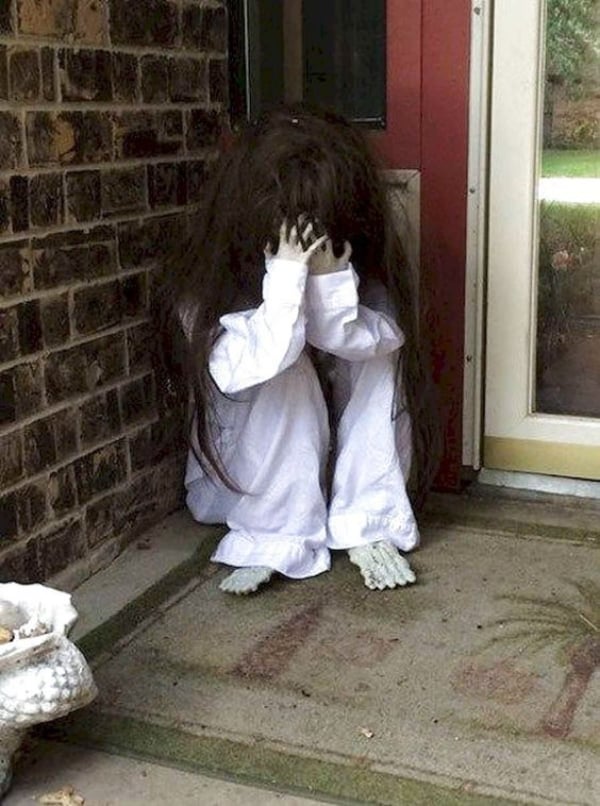 Give out that uncanny feeling with a spooky porch using some craft materials and imagination. Place giant spiders on your porch which are made from foam balls painted in glittery black and small white balls popping out of them for eyes. Use tree branches to make large cobwebs and hang witch hats from the ceiling. Use as many Halloween props as you can and you have a spooky porch ready.
Terrifying Windows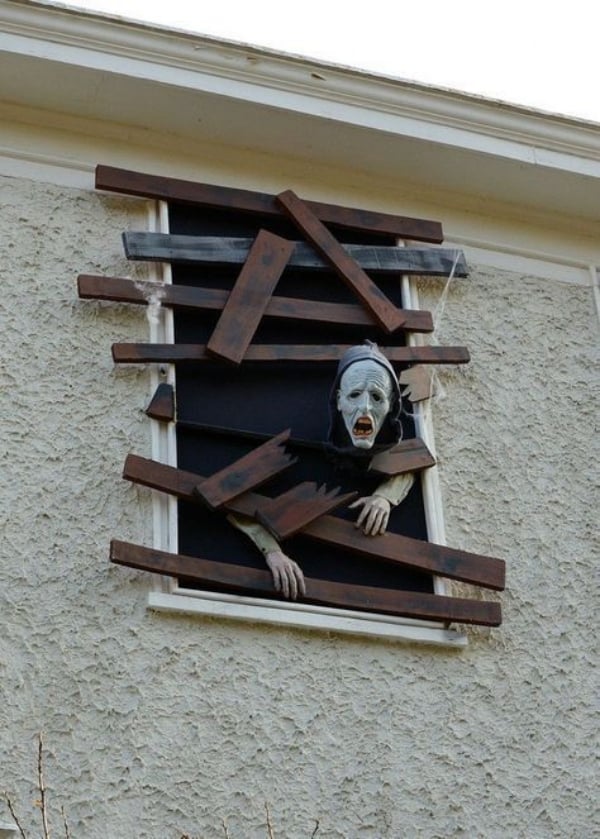 While we are doing something scary for every corner of the home, let's not forget the windows. Use yard to create giant cobwebs around your windows and use curtains stenciled with Halloween designs. Add bats to this scenario and your windows are ready to haunt.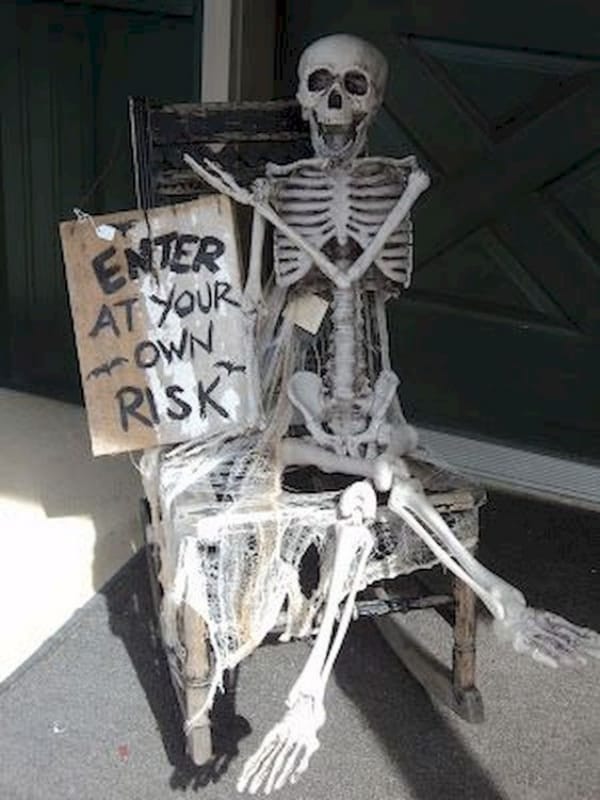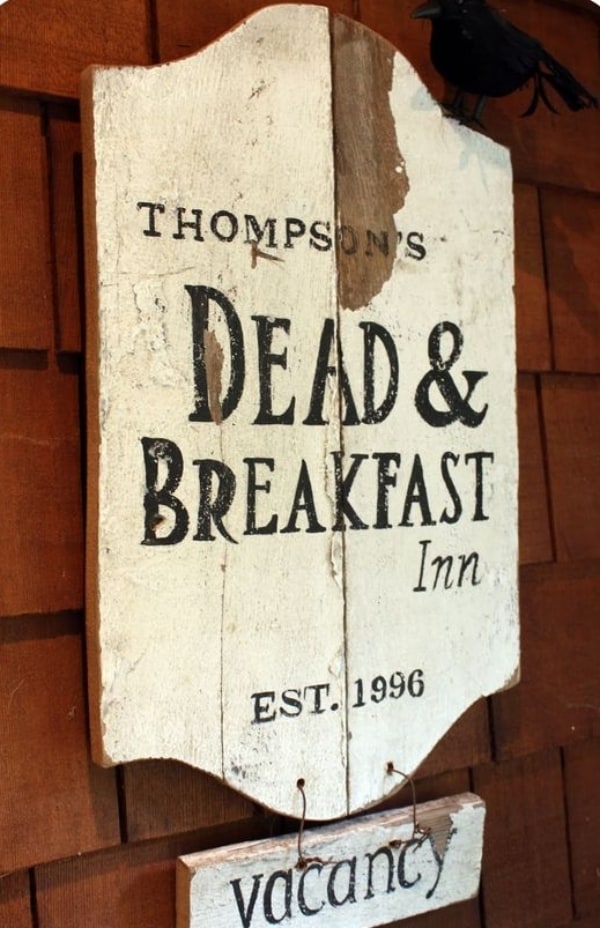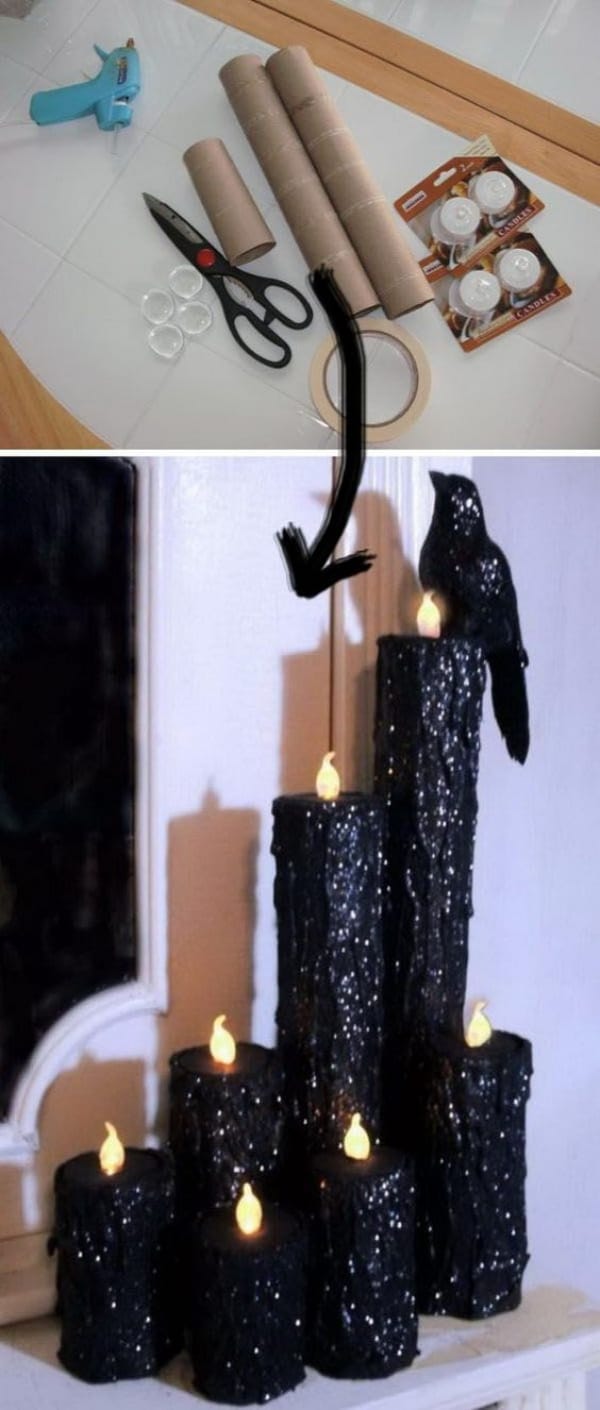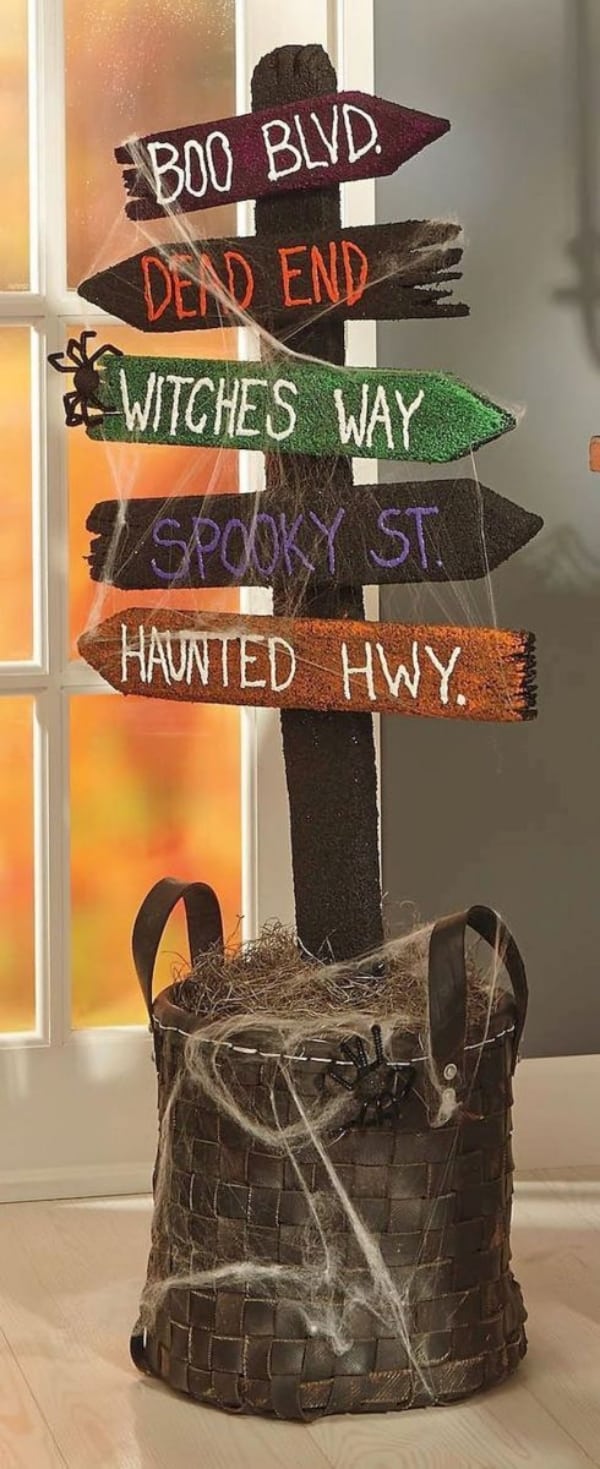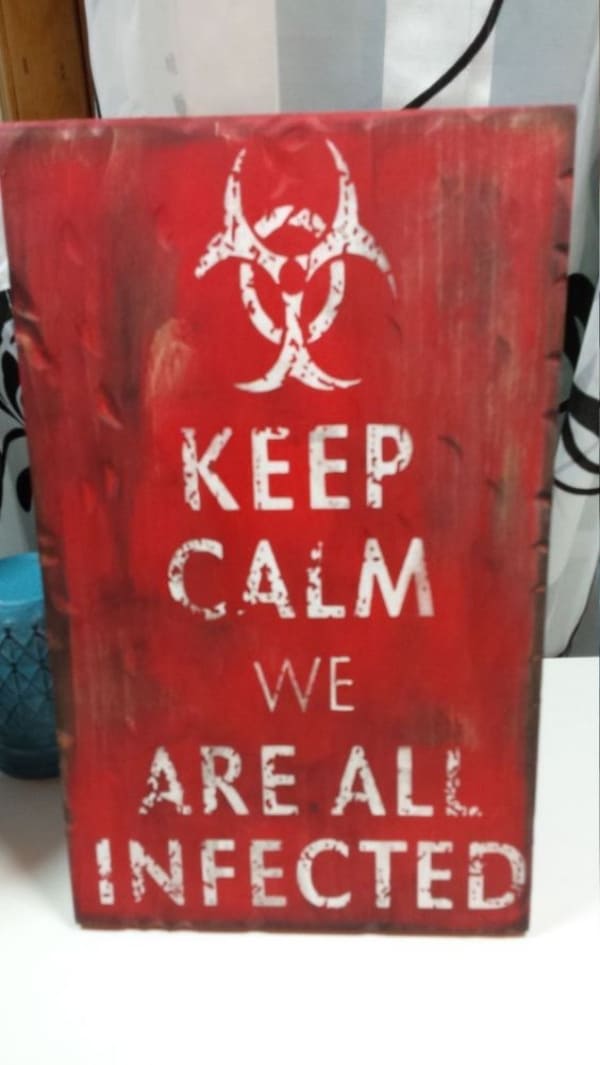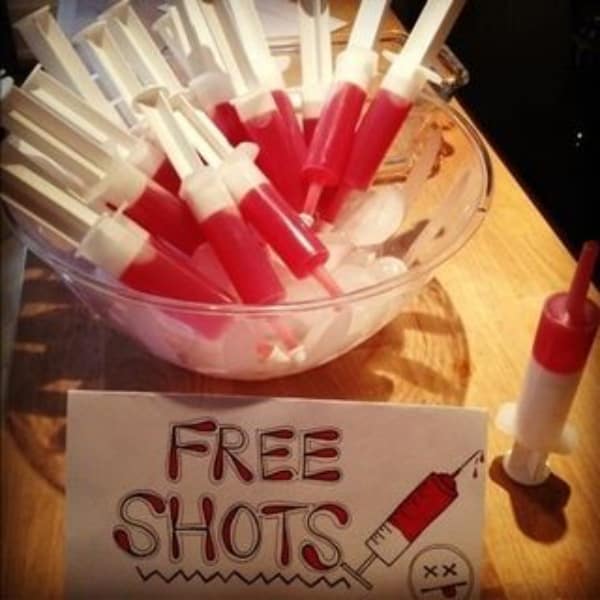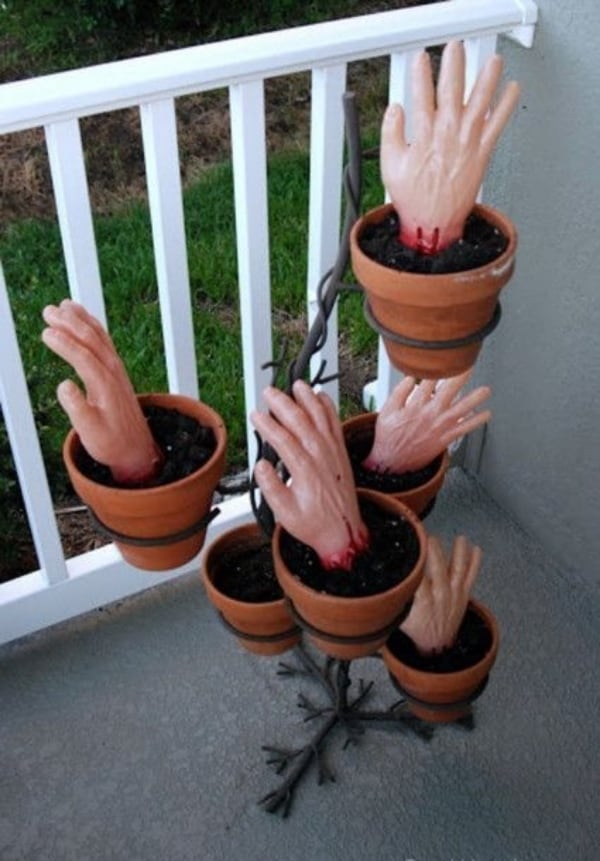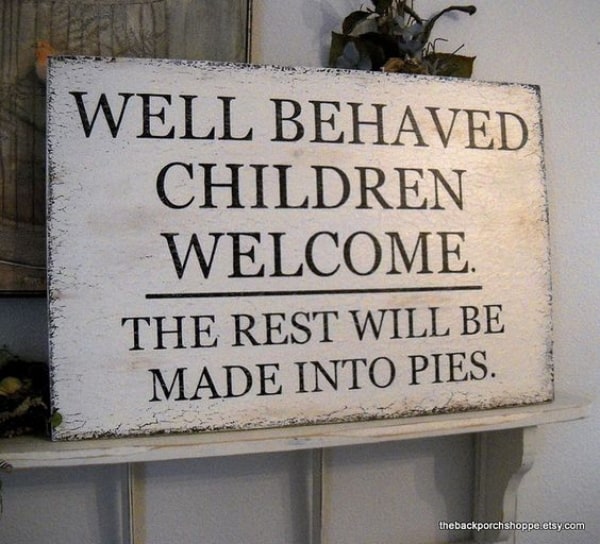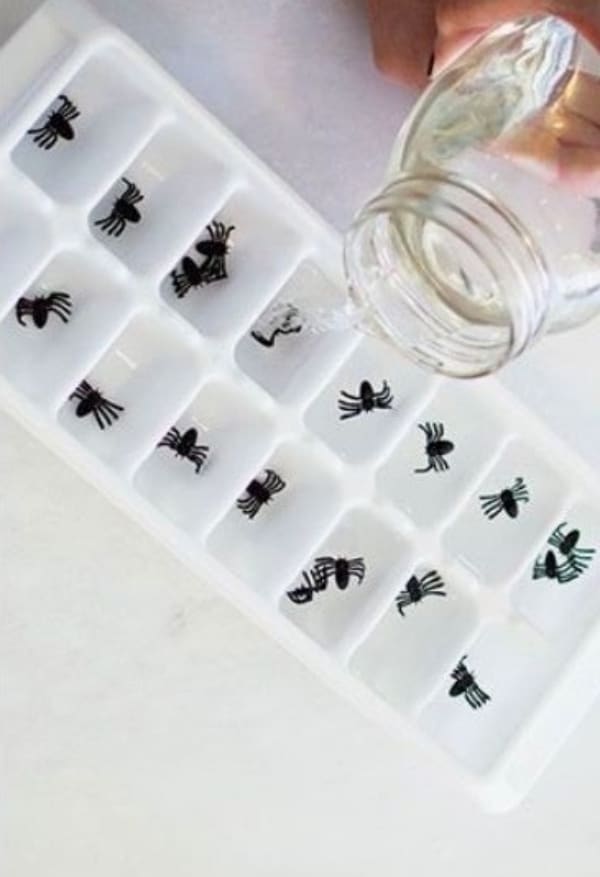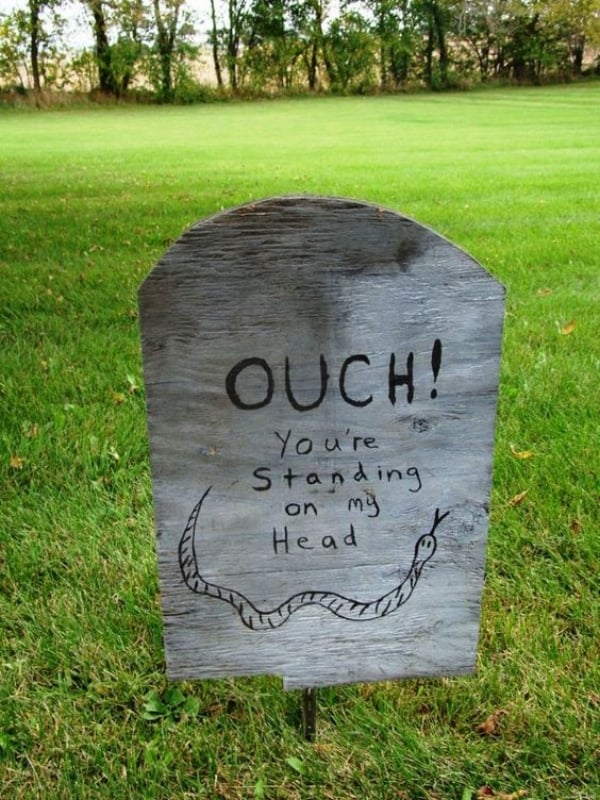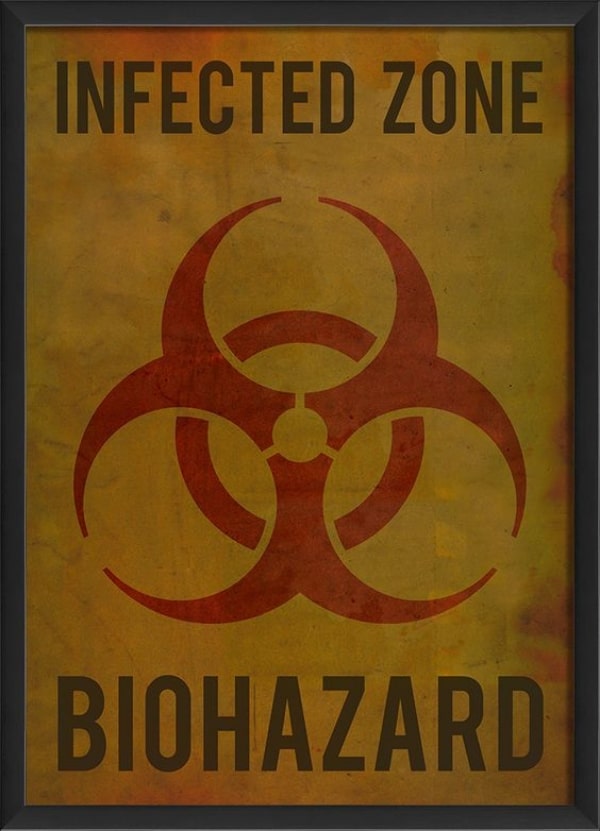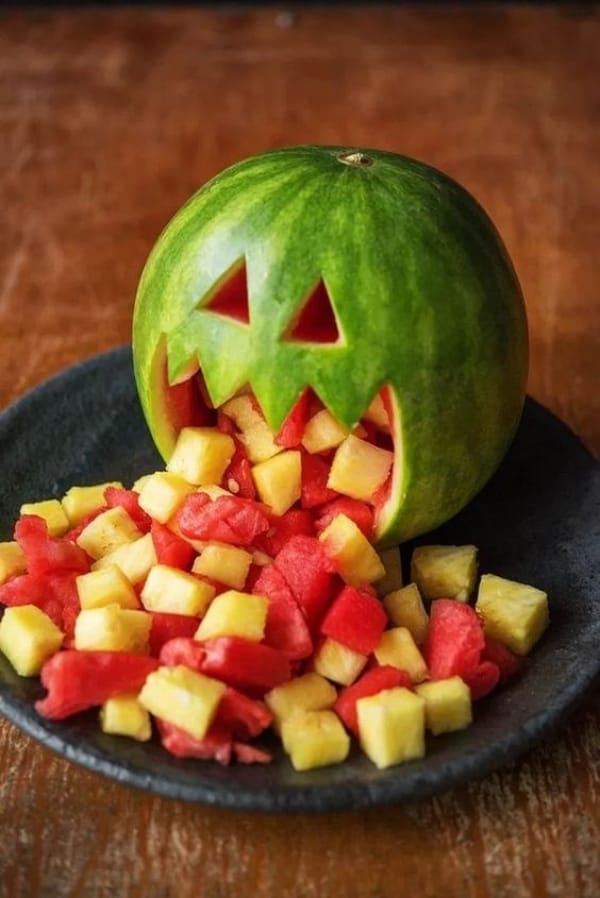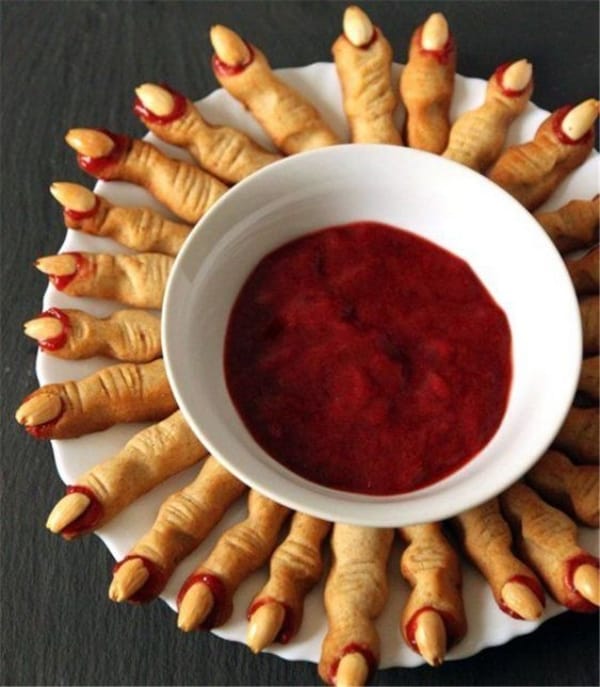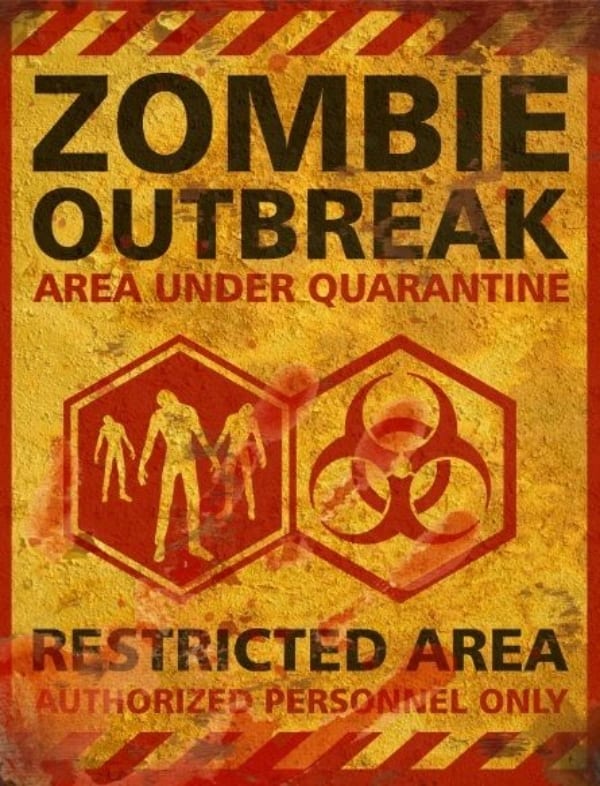 With these many spooky indoor Halloween decoration ideas, you are all set to spook the hell out of everyone. So start collecting the craft materials and have a spooktacular Halloween! And, to add more crisp to the feel of the party, don't forget to pick the deadliest Halloween Costumes for you & your family members and you can try out some ghostly Halloween Nail Art Ideas as well.