You have decorated your house and everything is set for Christmas. You also have the outfits that will make you look fantastic for the occasion. The only thing that stays is the nails. Yes, your nails play a very important part when it comes to your looks. Moreover, if you are someone who always has their nails done as per the season, peeps must be waiting for your nail art game. So give them inspiration with these So Pretty Christmas Nail Art Designs and Colors. Make these nail arts and match them with your outfit for a complete fabulous look.

So Pretty Christmas Nail Art Designs and Colors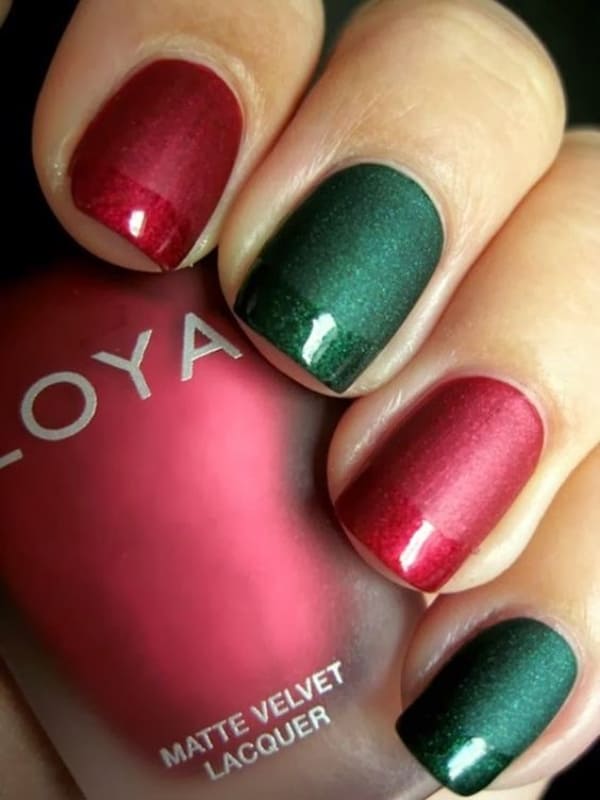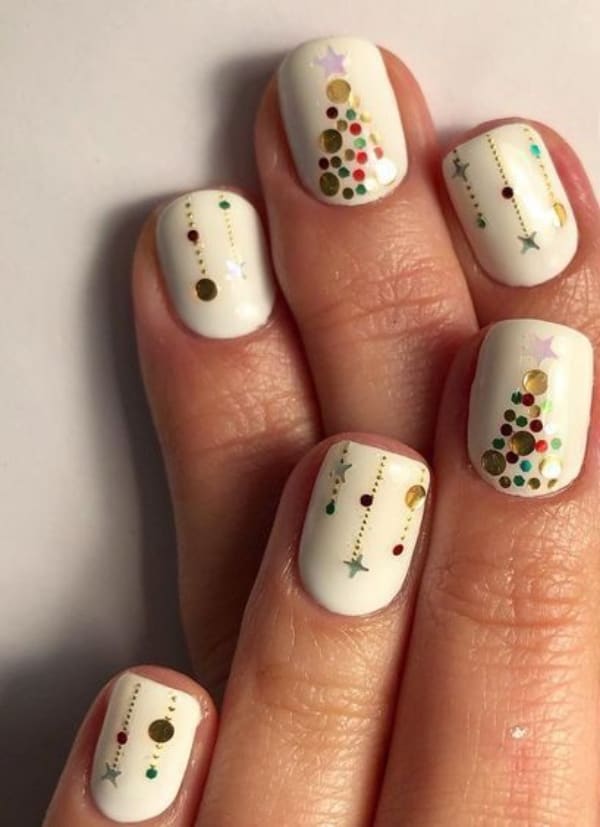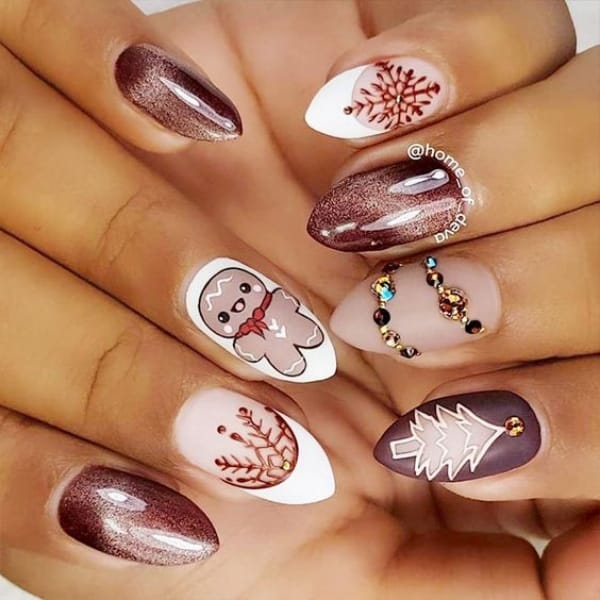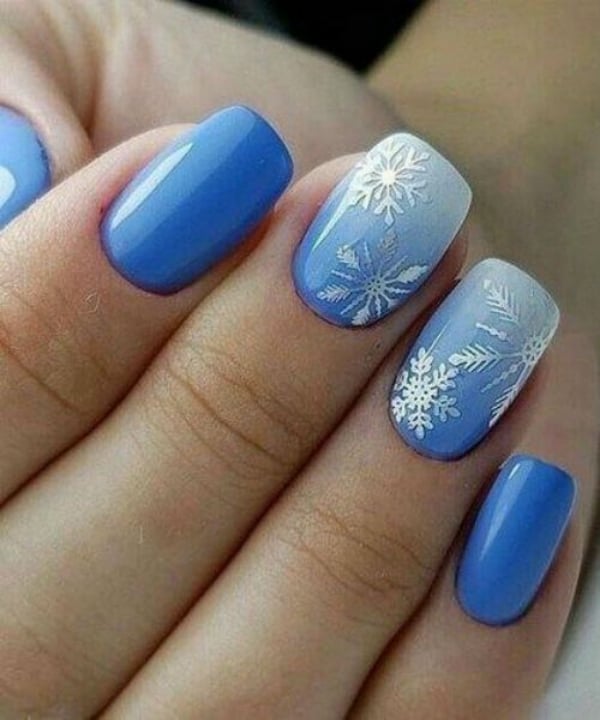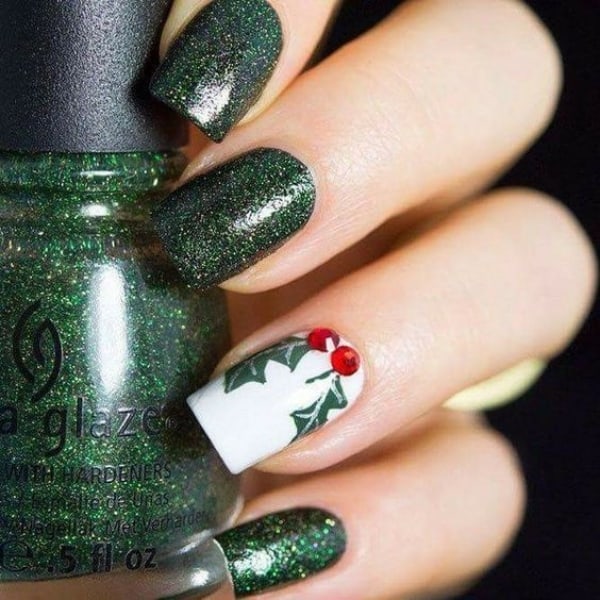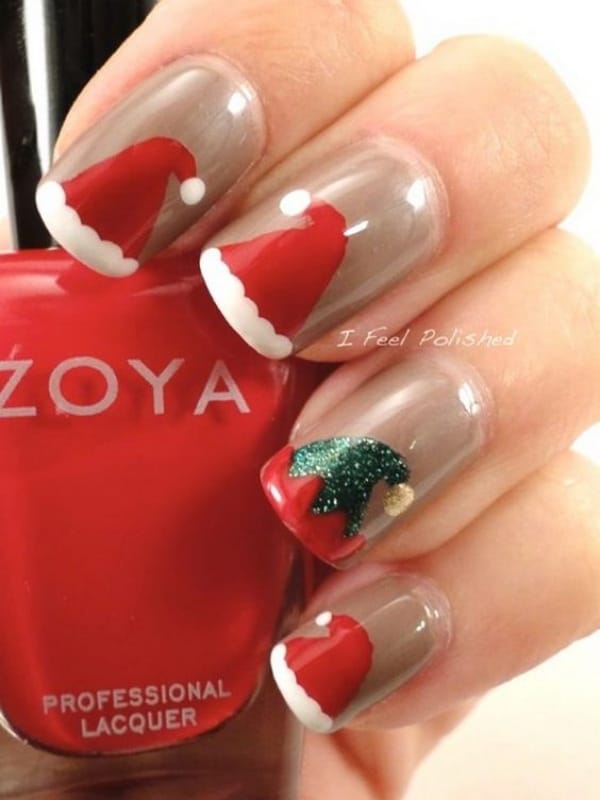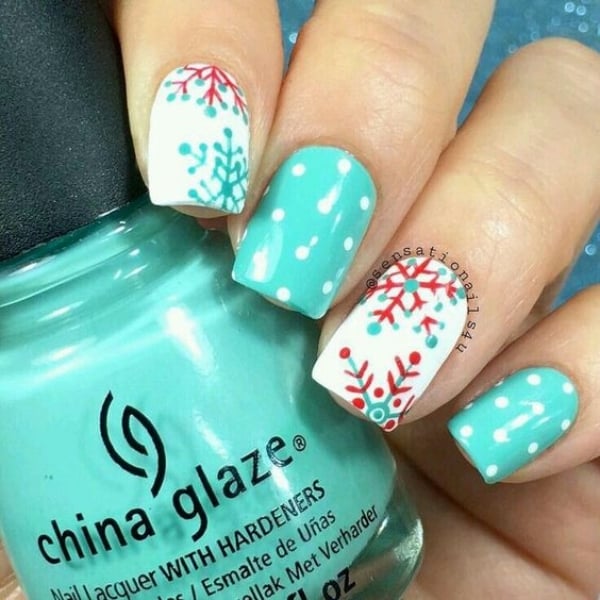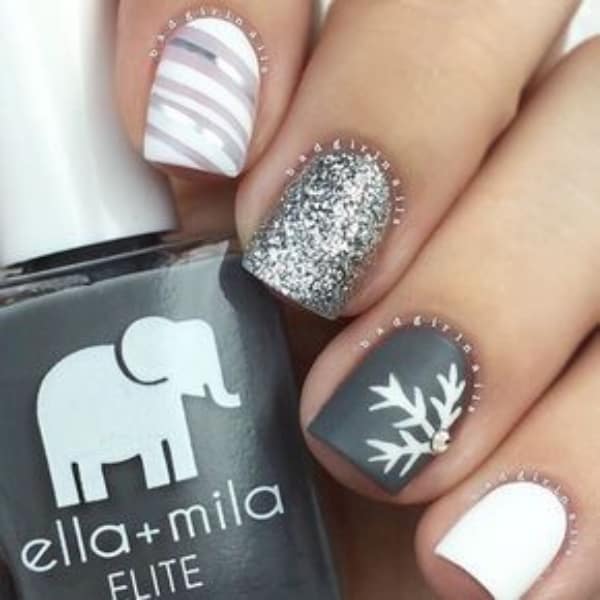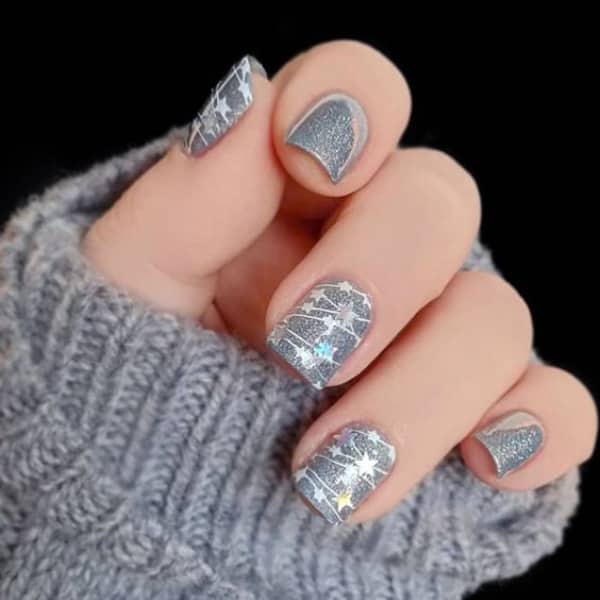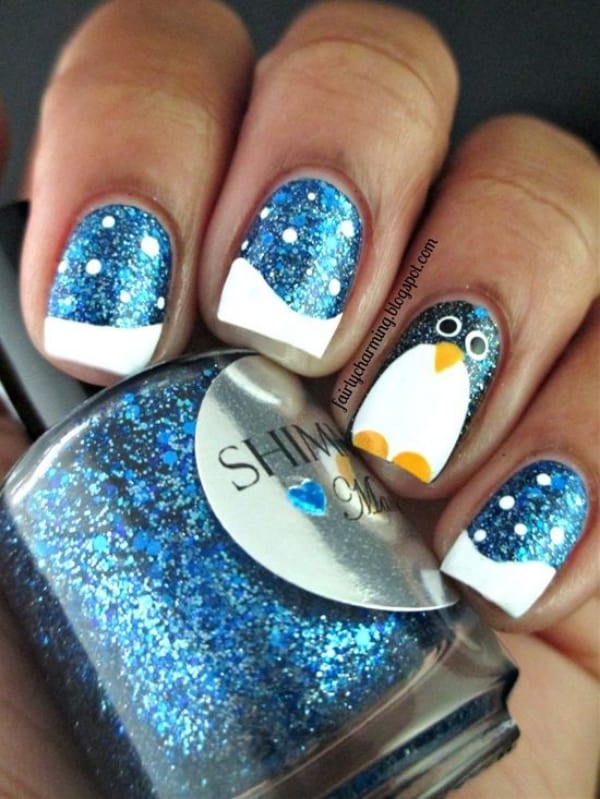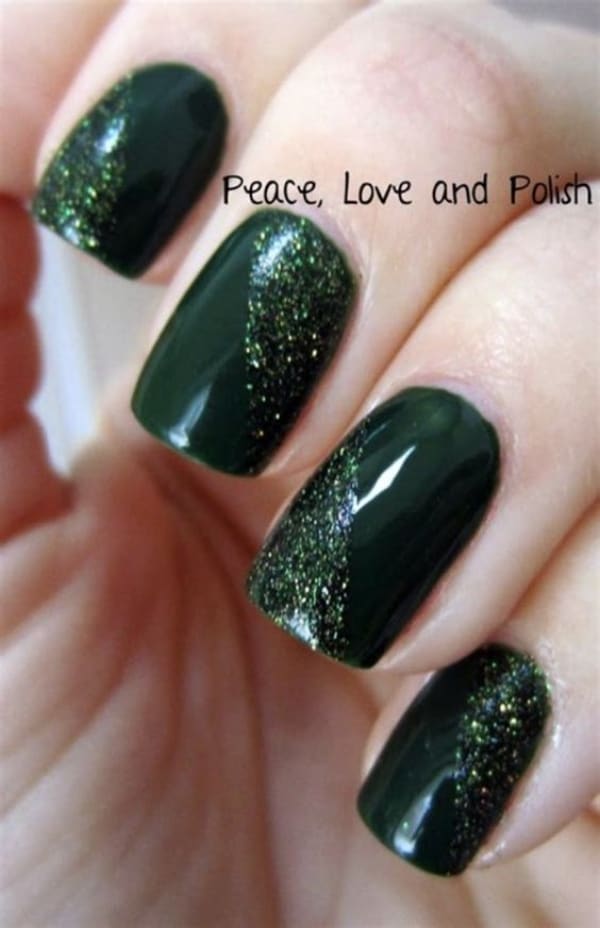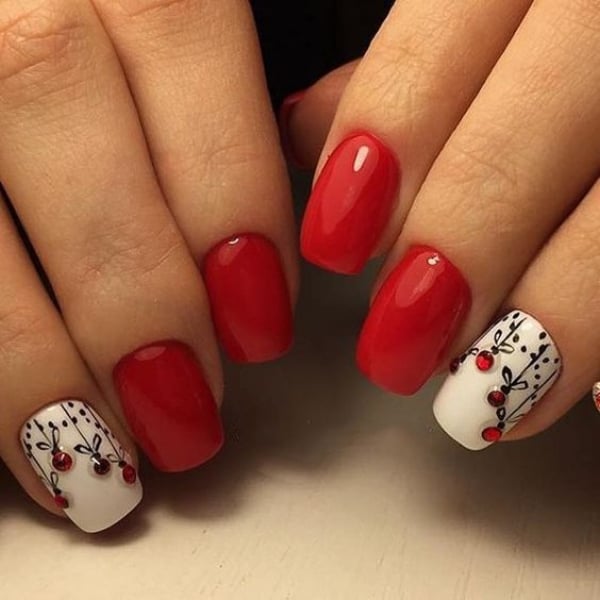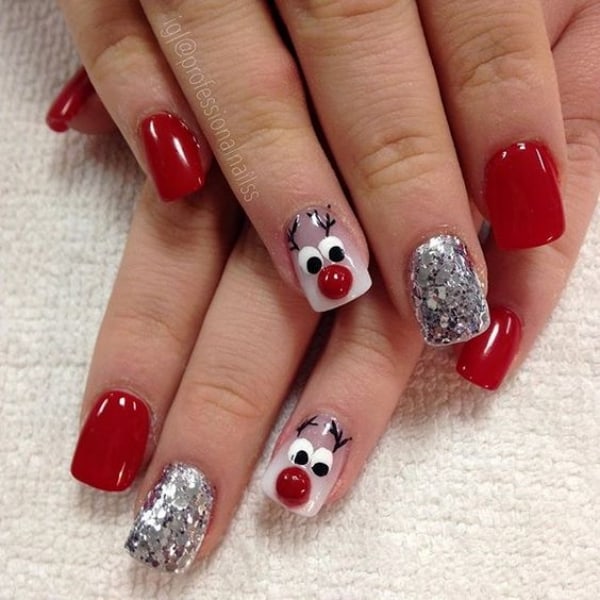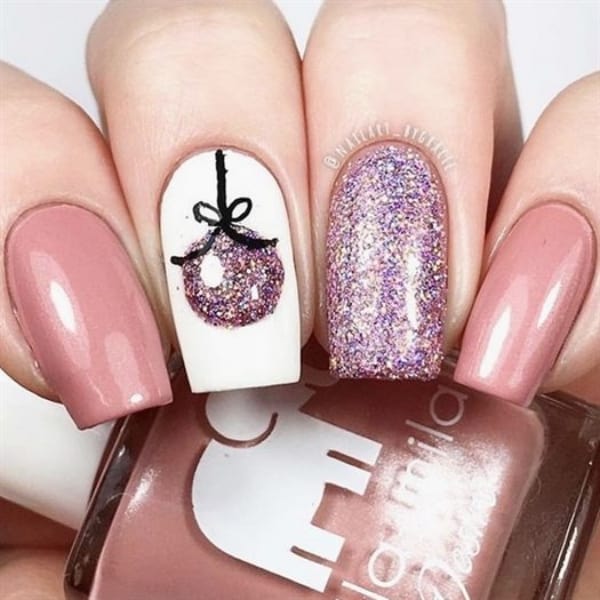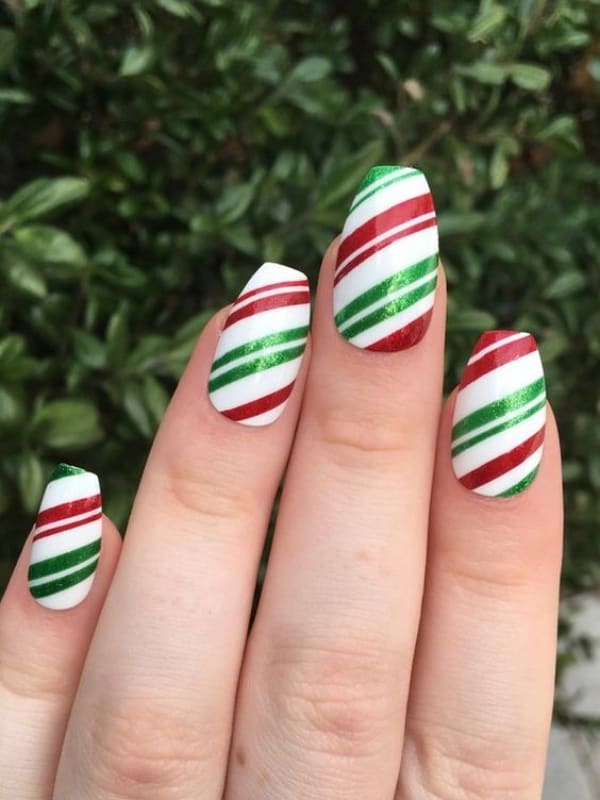 Glittery Nail Art For Christmas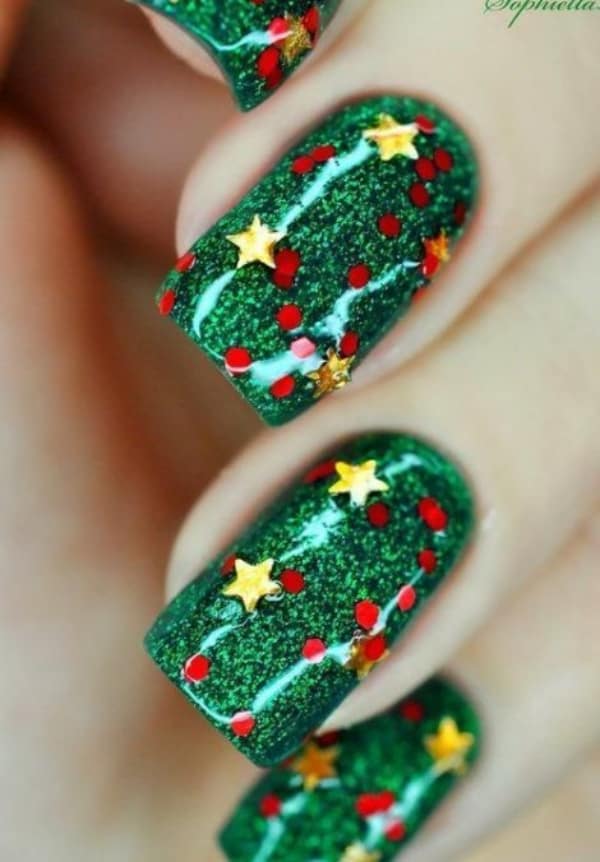 The green color is symbolically the color of Christmas. Moreover, it looks charming on your nails. Have some glittery sequence on it and make it look poppy.
Blue Snowman Nail Art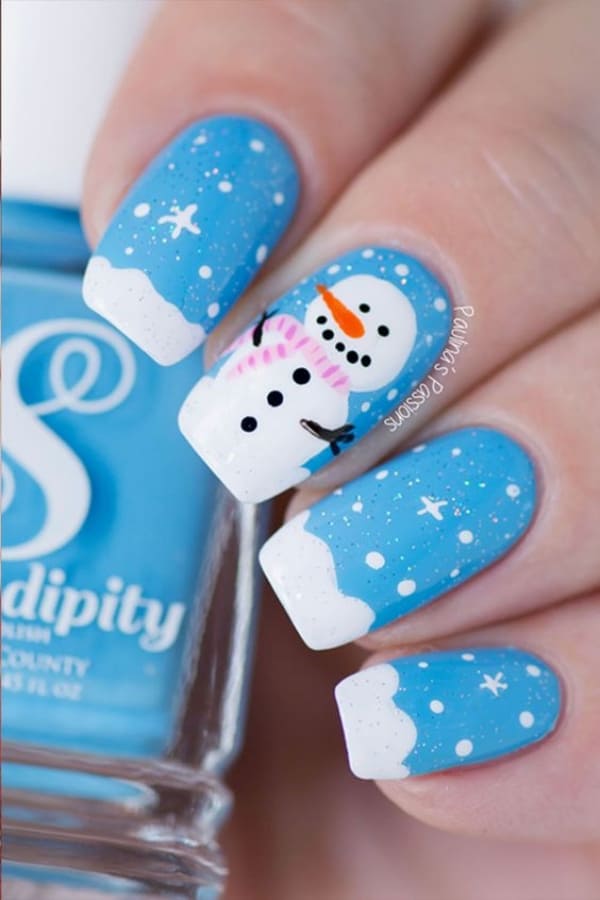 The snowman is one of the best things that we love to make. As kids, too we loved it! So why not have it on your nails. Get this awesome nail art on your nails and have fun
The Candy Cane Nail Art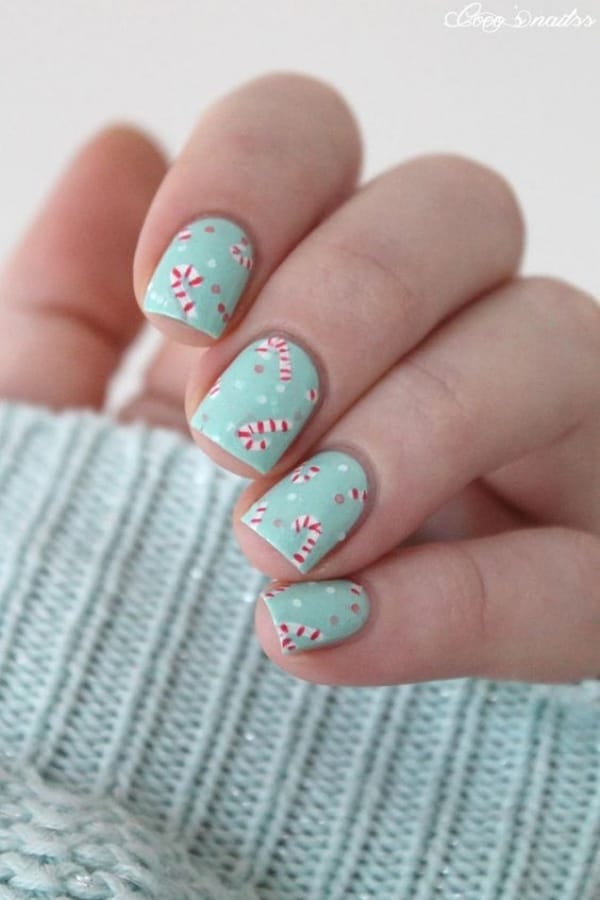 The candy nail art makes your Christmas feel more delicious! Yeah! So get it done in the bright colors. Make the tope coat steal the show with its matte finish.
Ombre Blue And White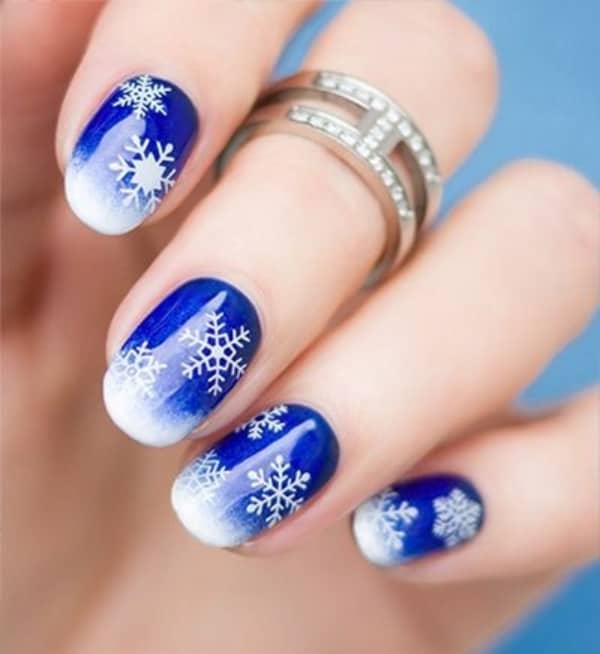 Give the Christmas feels a new color to vibe on. The greens and reds have made it look monotonous. Therefore, here is an ombre that you must try!
Matte Nail Color With Christmas Tree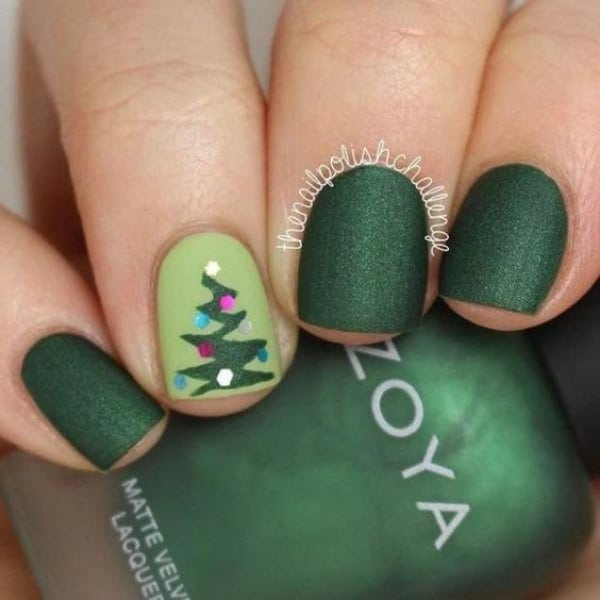 The mattes look classy this season. So have the matte nail color on your nails in the color green. Then make a cute Christmas tree on your ring finger and complete it.
Golden Base For The Christmas Nail Art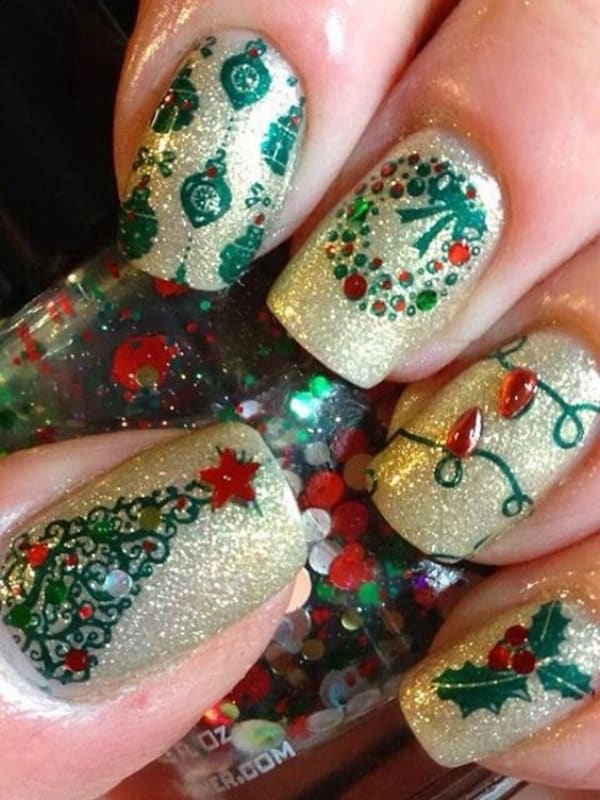 The classy nail art in the golden base looks so wonderful. Use the stamp to make the designs on the nails. Use the typical Christmas colors in this nail art to make it look seasonal.
Make Your Nails The Candy Canes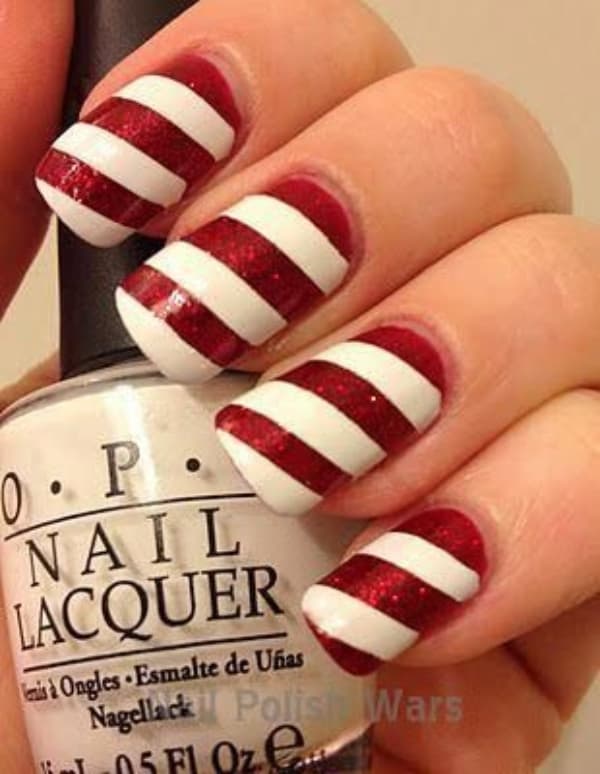 We saw a nail art where you make candy canes on your nails. For this one, you will make your nails look like a candy cane! Get stripes in red and white to make this nail art design.
Simple Blue And White Winter Nail Art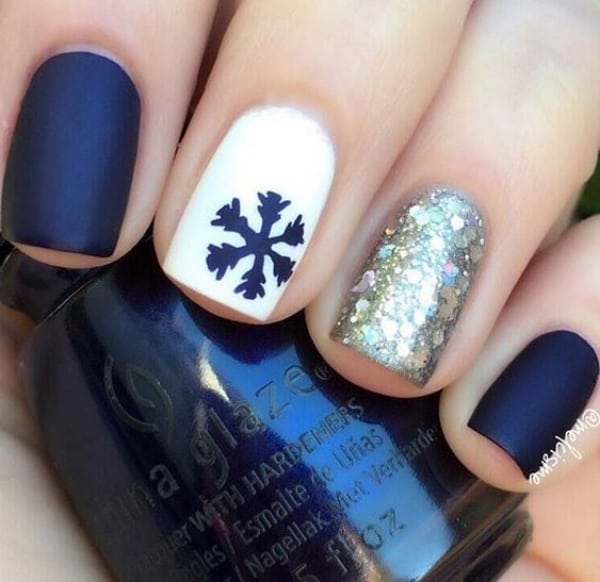 Simple is elegant and this is what we will follow here. Have the matte color nail paint and make snowflake design on it for fun.
The Nudes To Christmas Feels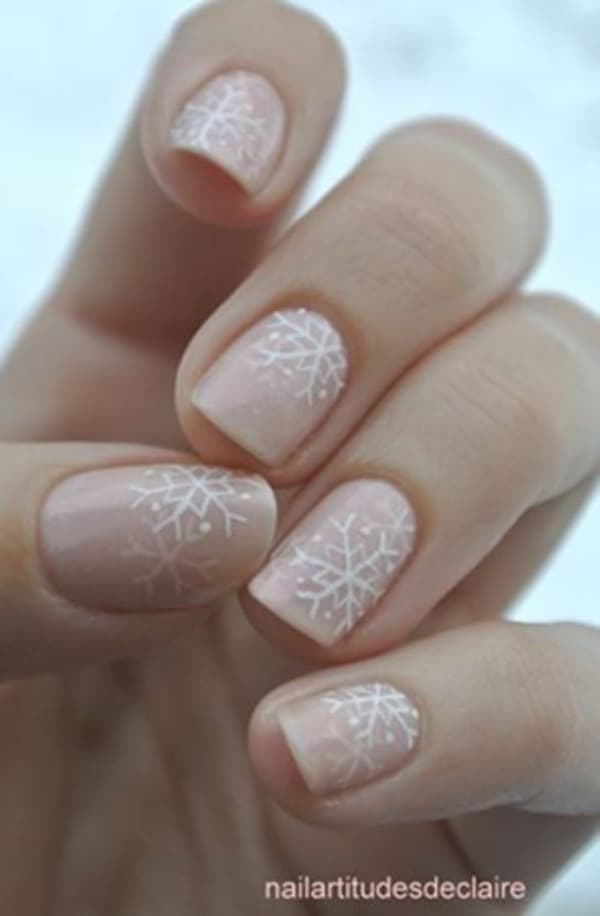 Until now we have seen nail arts in the bright colors. However, here is a cool nail art design in the favorite nude shade. Just make some snowflakes on it and its ready.
Dark Blue Shades With Snowman Nail Art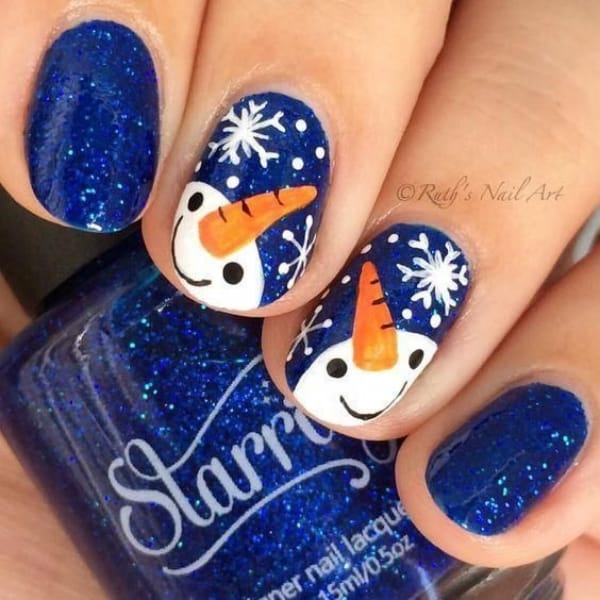 The dark blue color or makes your nails pop up with the glitter. Make some beautiful snowman art on it to make it look Christmas ready.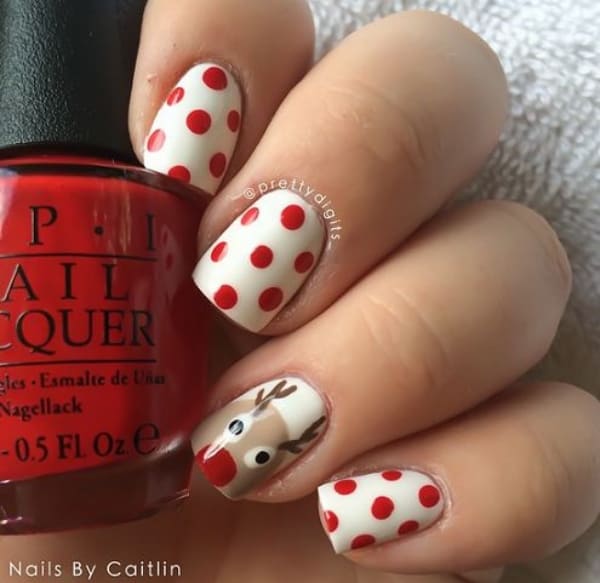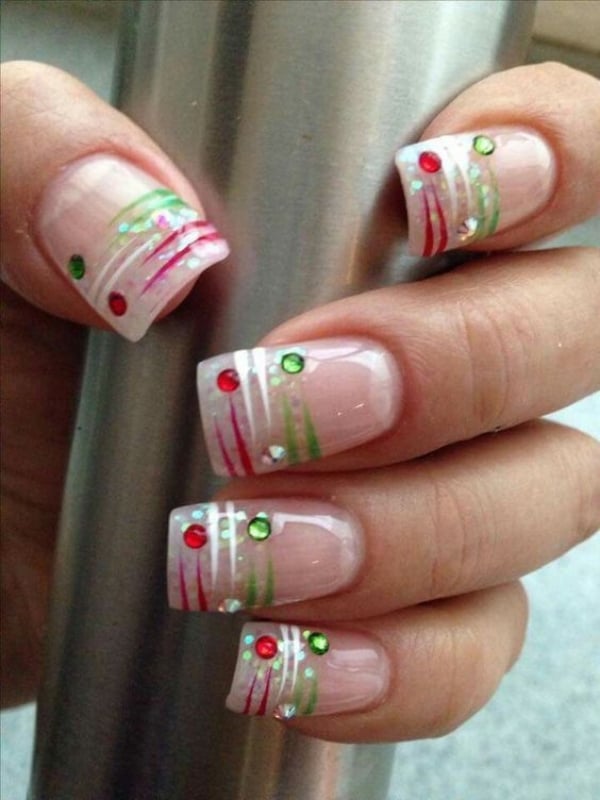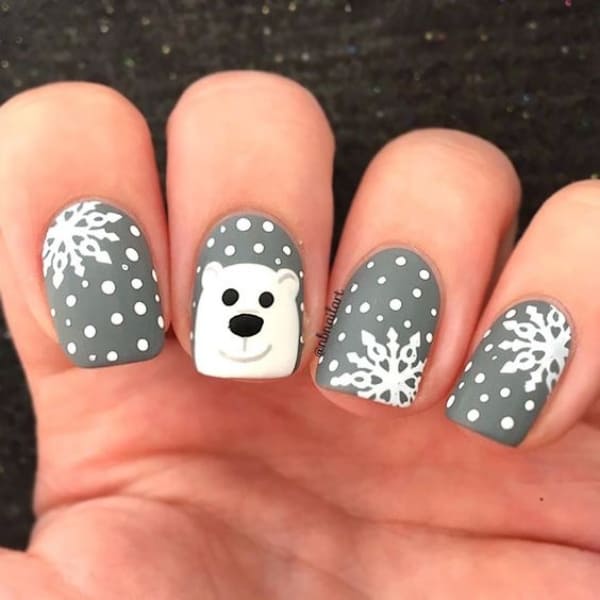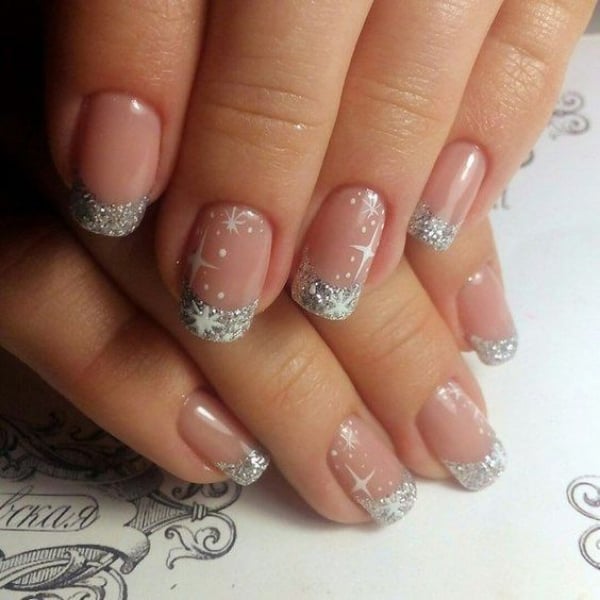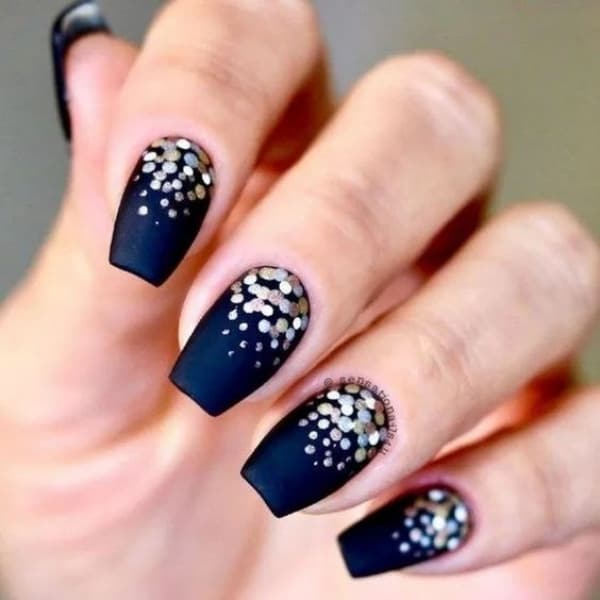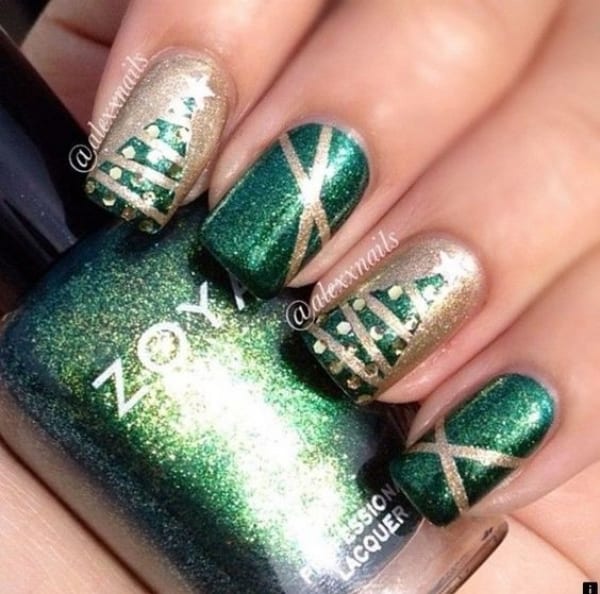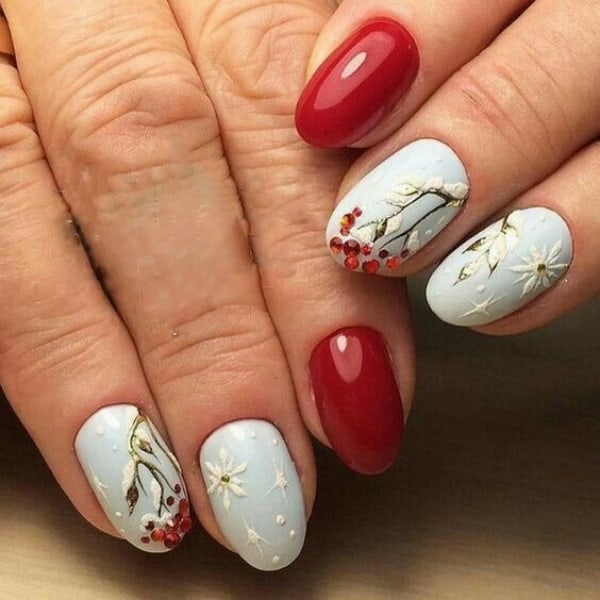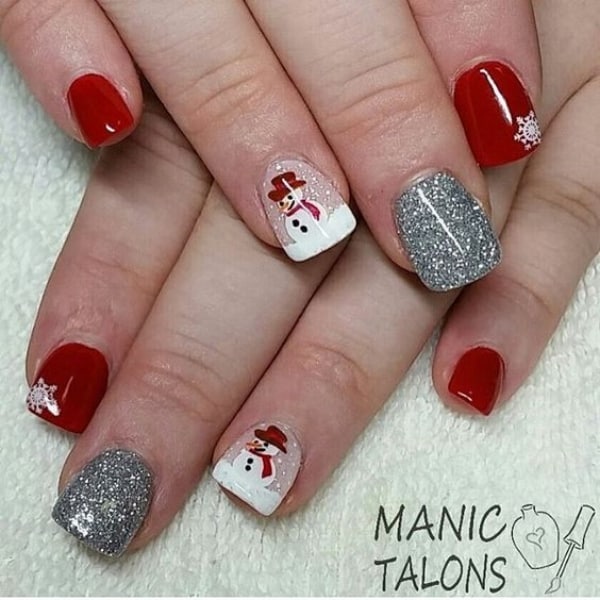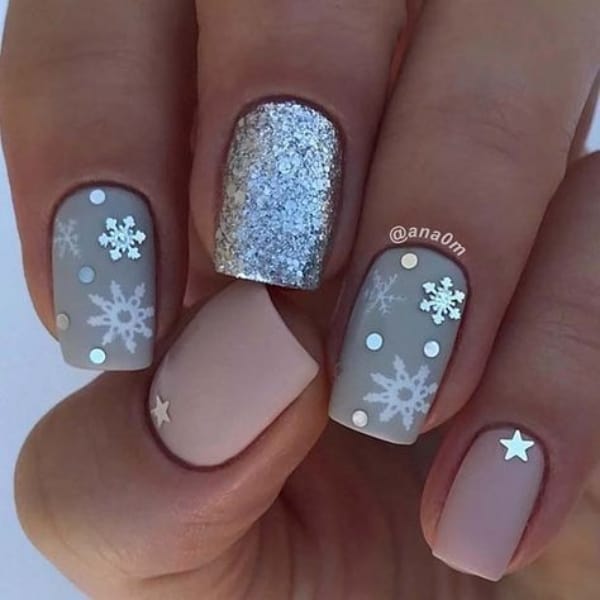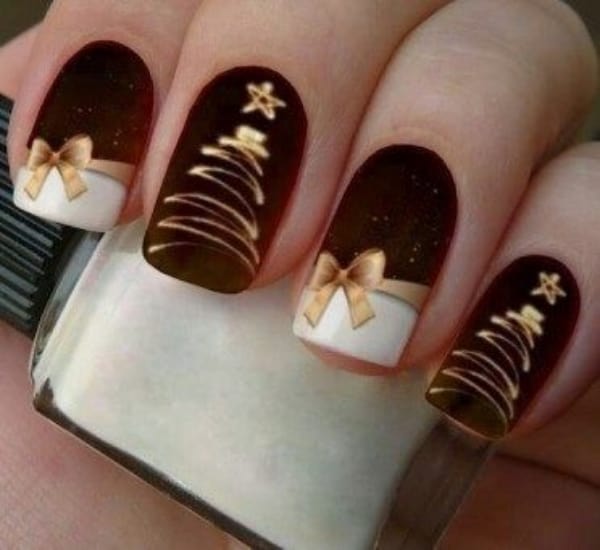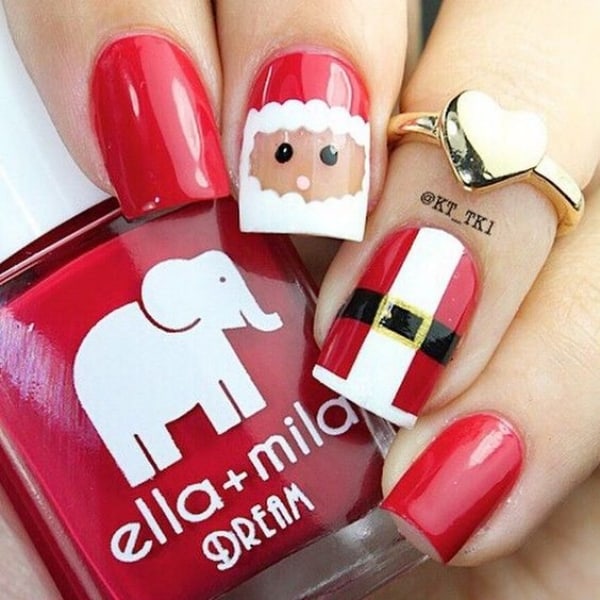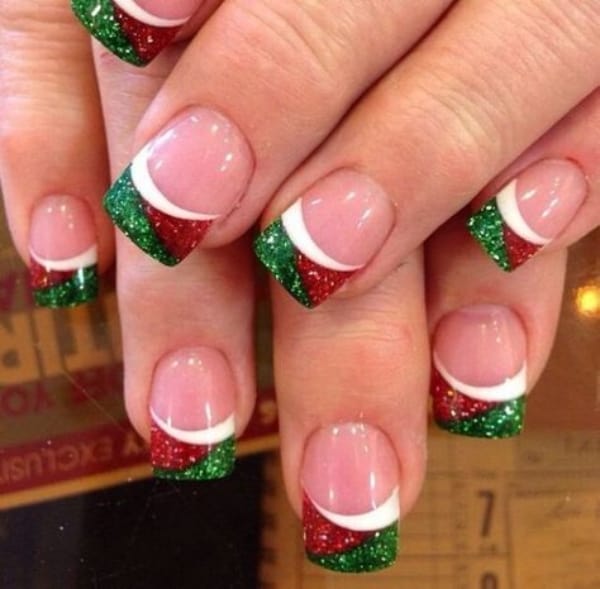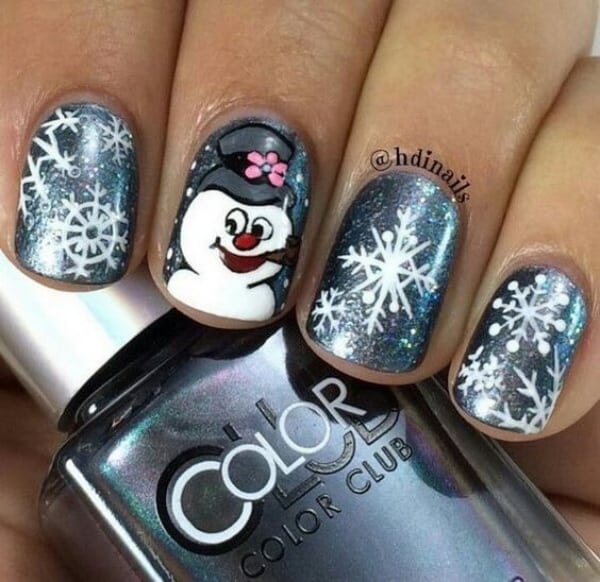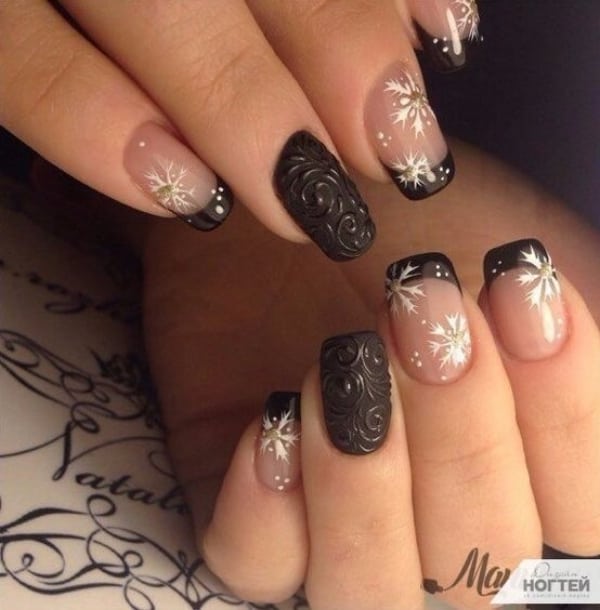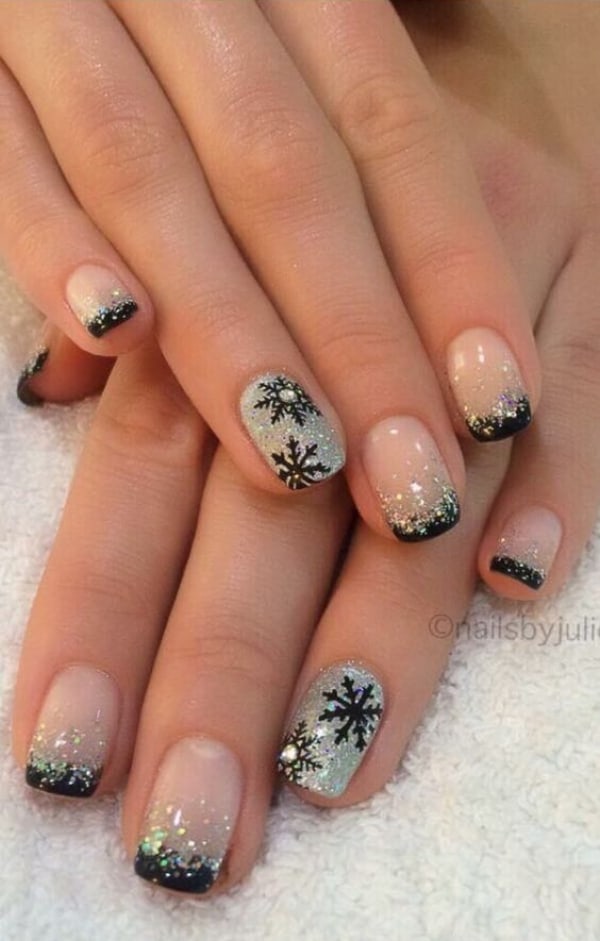 So Pretty Christmas Nail Art Designs and Colors make you look classy. These are some designs that you can do on your own. Remember to follow a proper nail care routine so that your nails remain strong. An important factor for it is also your diet. So include food that is rich in proteins and vitamins.