30 Perfect DIY Easter Decoration Ideas for Home
Easter celebrates the resurrection of Jesus Christ on the third day of His burial. It marks a holiday in most western countries and is a day of celebration. Easter is a fun festival and calls for joyous ways of celebrations. People throw lavish or intimate parties on this day and have fun with friends and family. If you are thinking of throwing a party for your loved ones this Easter, then the following DIY Easter Decoration Ideas will help you spice up the party venue decoration efficiently. Have a look-
DIY Easter Decoration Ideas for Home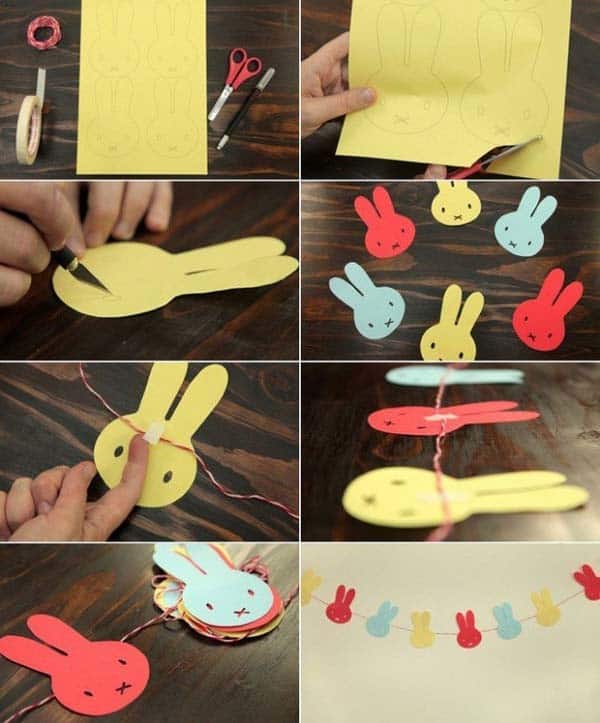 Image Source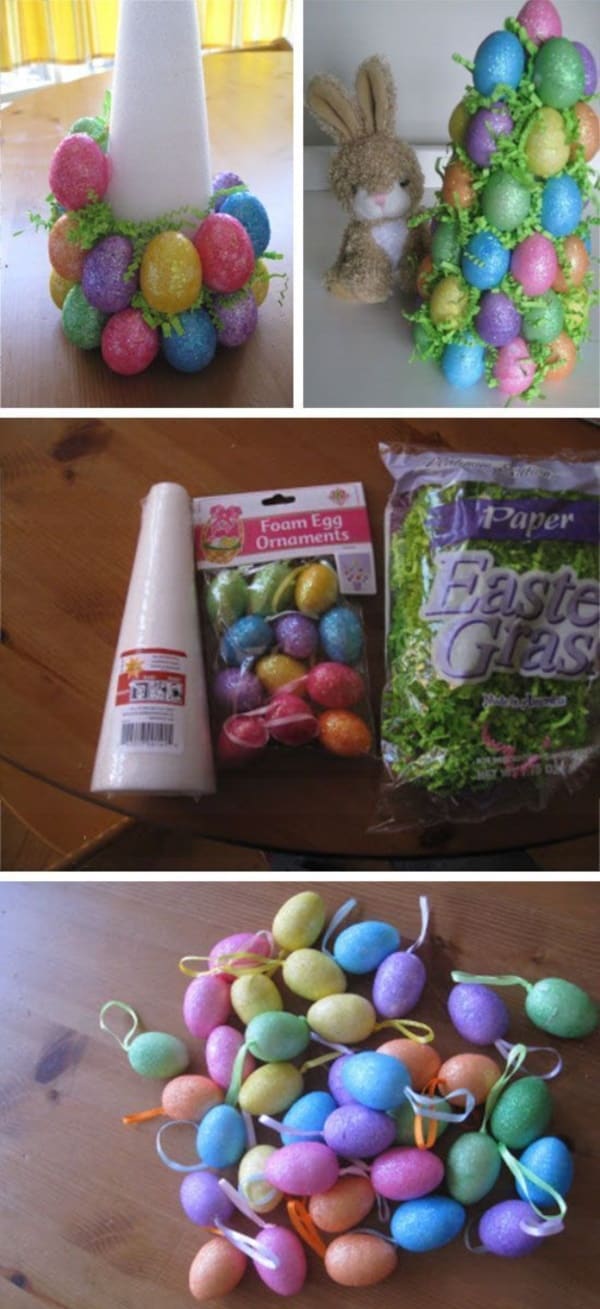 Image Source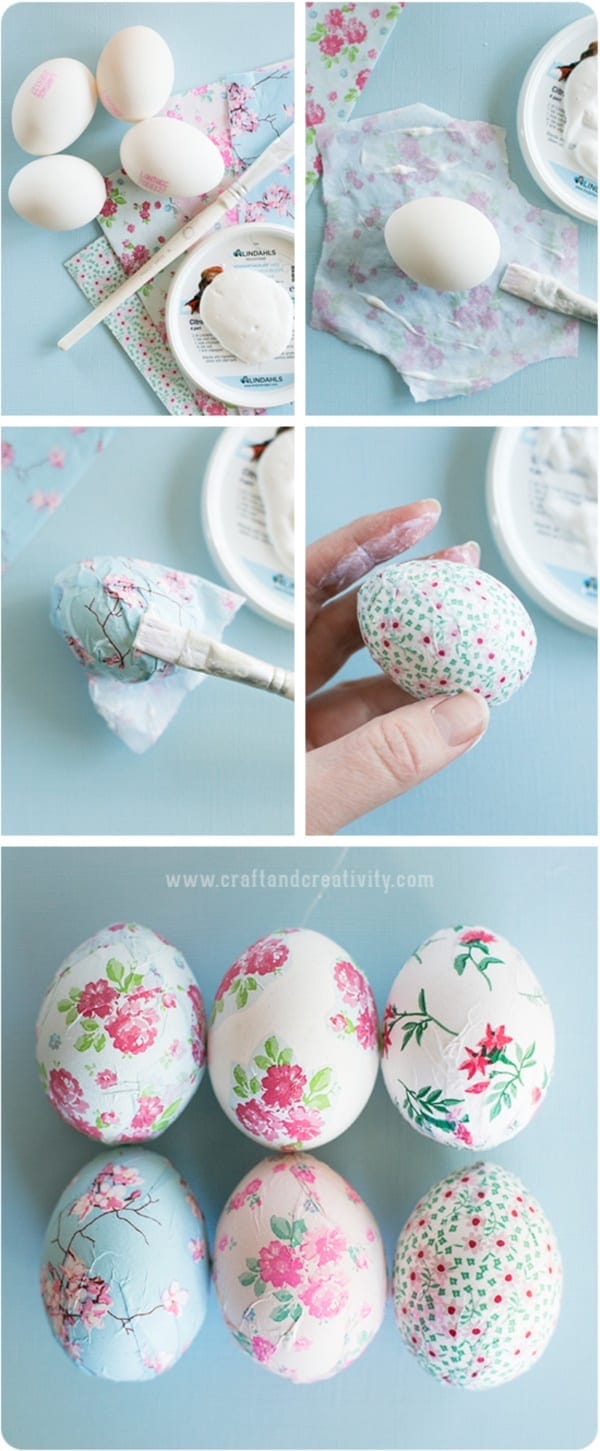 Image Source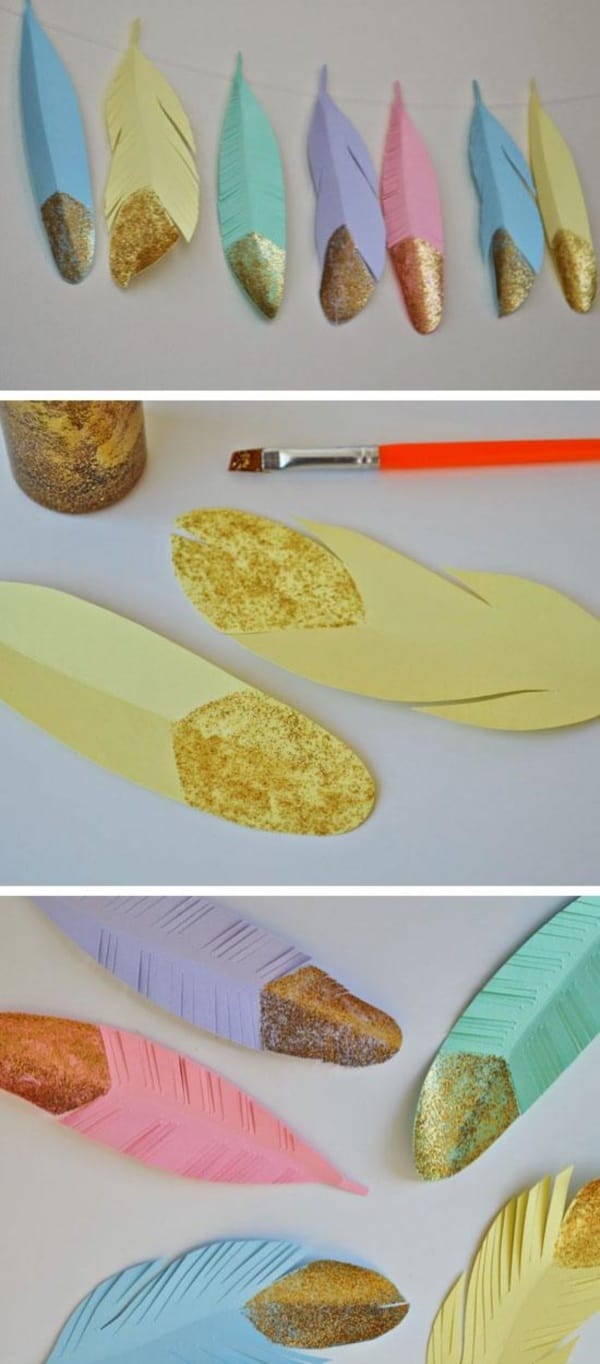 Image Source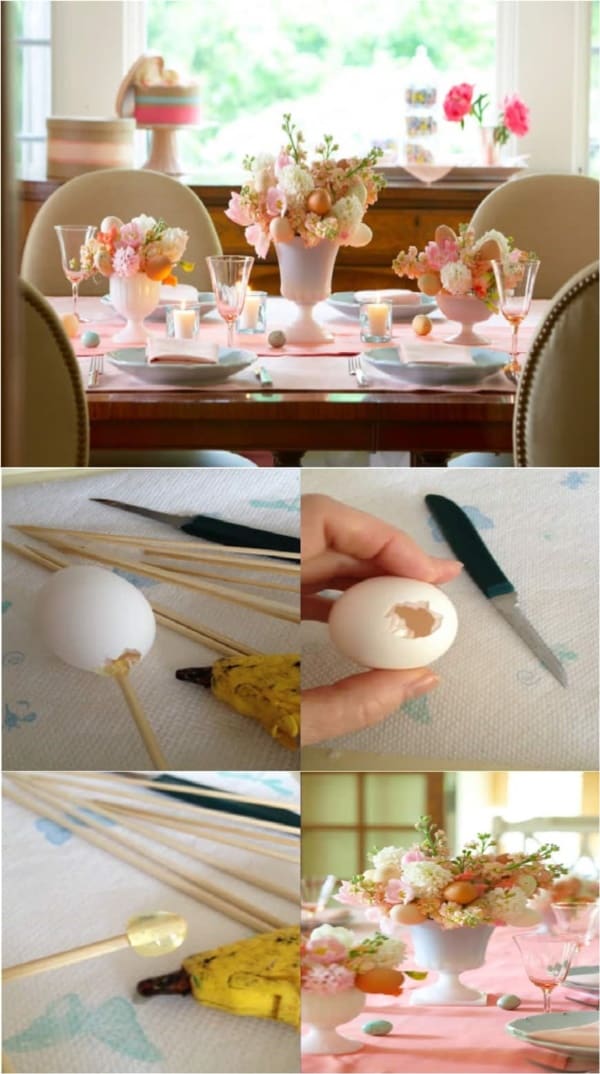 Image Source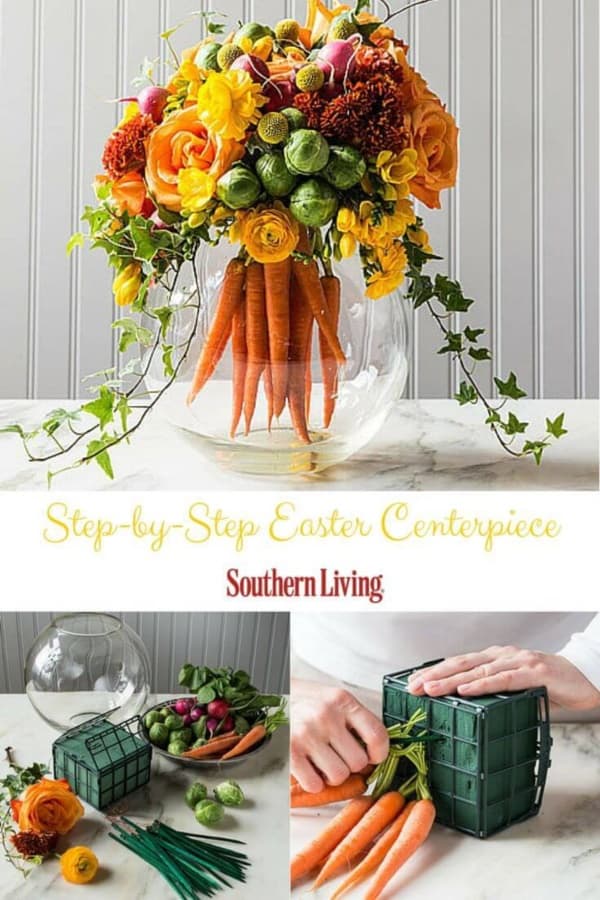 Image Source
Wreaths With Egg Shells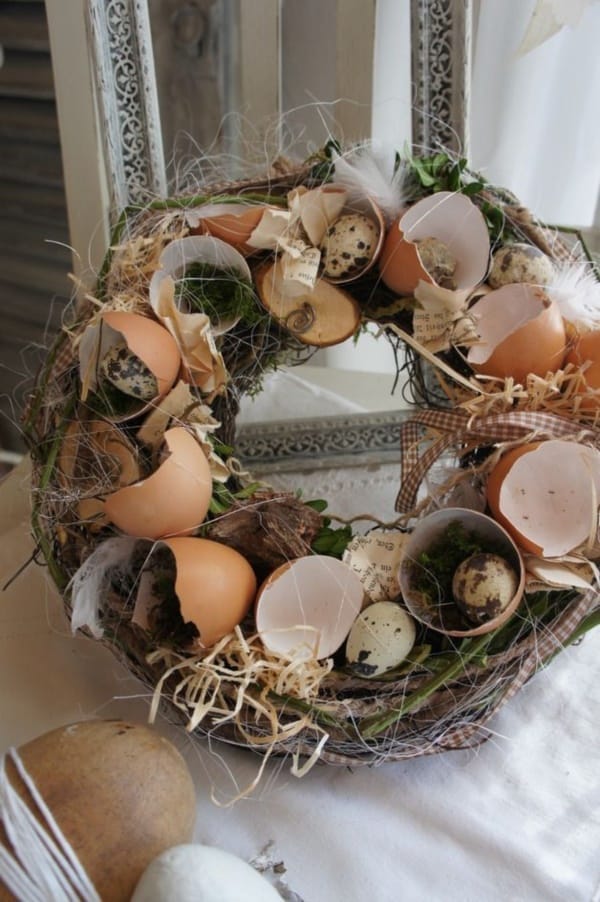 Image Source
Yes, there are many DIY Easter Decoration Ideas, but there is perhaps something as beautiful as a wreath. You can create one in many different ways, but to make sure it goes with your Easter theme, it could have colored egg shells attached to it.
Egg Shell Candle Holders



Image Source
Talking about beautiful yet functional DIY Easter Decoration Ideas, we cannot ignore this DIY project. So, this is a craft in which you keep candles in halves of egg shells. You can also use an egg holding tray to put the eggshell halves so that they don't wobble and stay put in place.
Pretty DIY Nests With Eggs Inside



Image Source
If you are looking for an easy Easter decoration idea, then try this one out. So, what this basically needs you to do is create a nest with dried out twigs and burlap and then place a few colored eggs or eggshells in them. The result is outstanding and you will love creating such nests.
Easter Special Chandelier With Egg Shells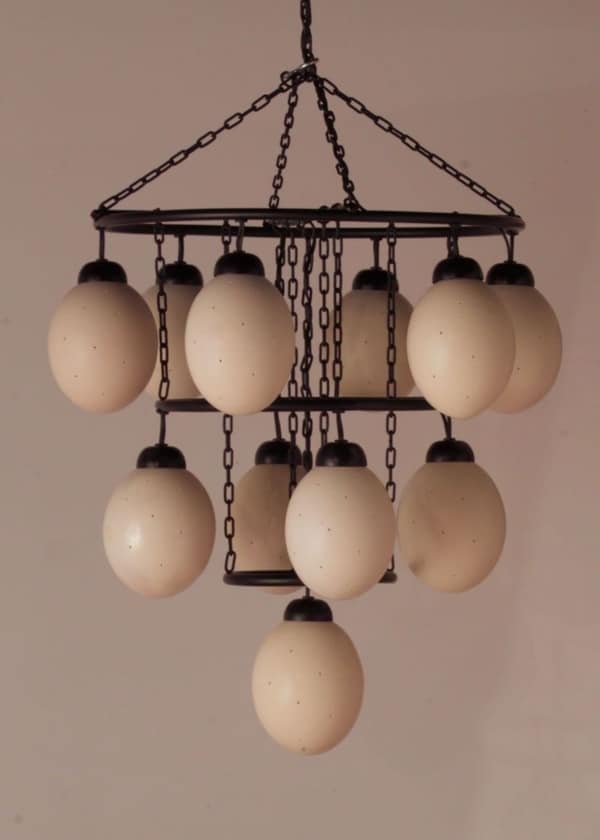 For any interior space to look extraordinarily beautiful, it must have a chandelier hanging from the roof. Don't roll your eyes thinking we are asking you to spend hundreds of dollars. No, we are not! We are rather talking about DIY chandeliers made off simple crafting materials and eggs shells.
DIY Easter Lilies For Decoration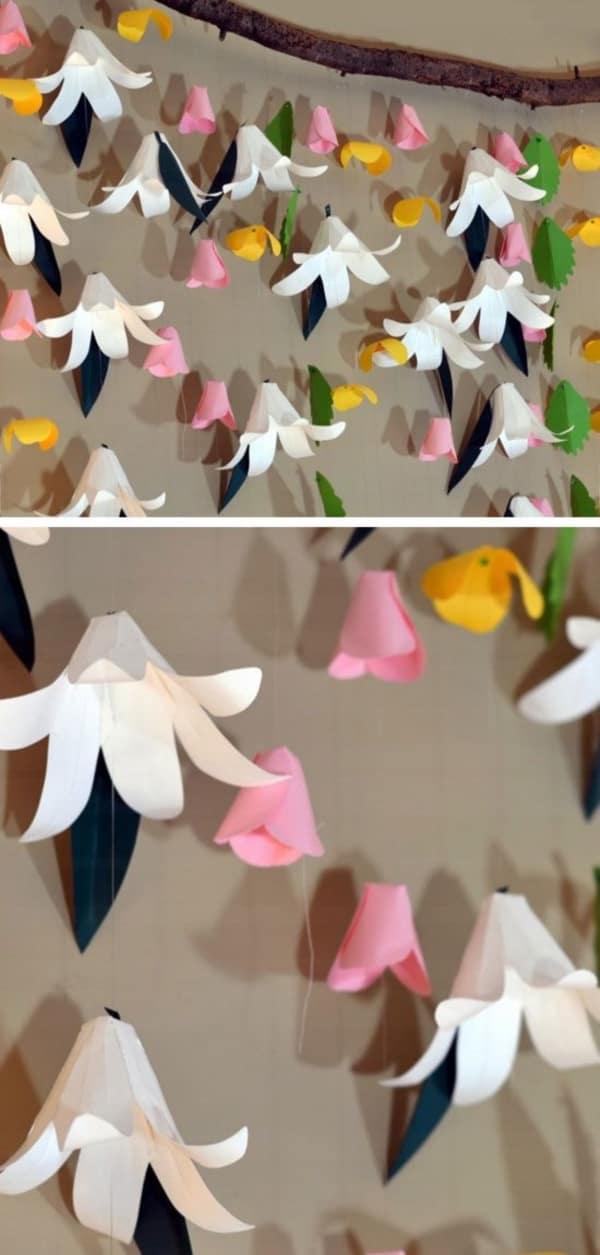 Image Source
The easiest way to spice up an interior space is to place flowers wherever they look appropriate. Not just any flower, but Easter lilies. These lilies are beautiful besides being in perfect sync with the theme of your decoration i.e. Easter.
Egg Shell Art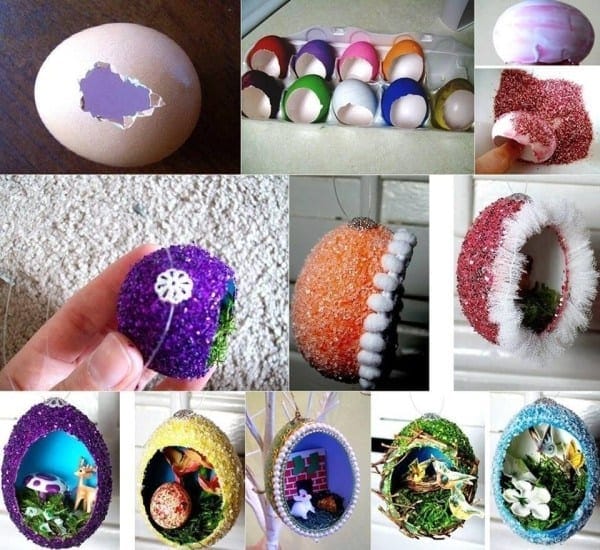 Image Source
For people with a scarcity of creative juices in them, eggshell art is simply perfect. All you need for this art is a few whole egg-shells and then a couple of paint pots. Paint the shells with the colors of your choice, and let them dry. You can use these painted shells for the decoration of your house on the occasion of Easter.
Easter Themed Topiaries



Image Source
Topiaries always look great. They might not be the easiest thing to create, but with little patience and time devoted to a topiary craft, you will definitely come up with something genius. Include decorative accents like painted eggshells and Easter lilies, and you will have an interesting topiary on hand to decorate your home with.
Origami Bunnies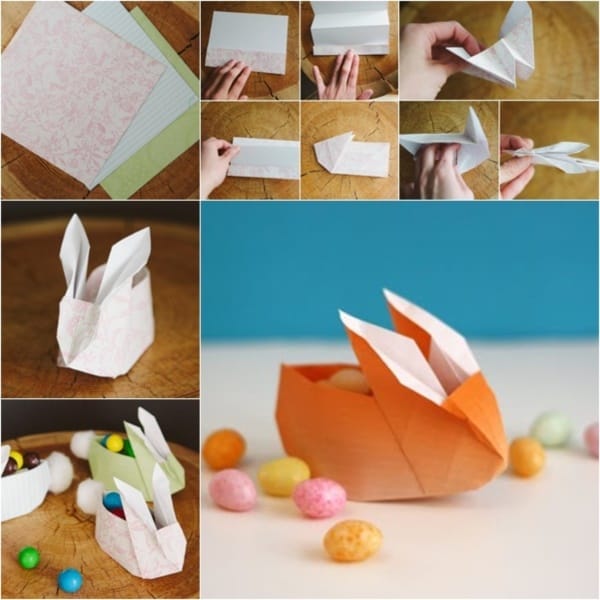 Image Source
Bunnies hold a special place in the celebration of Easter. They are cute and can make an interior space look extraordinarily beautiful. Although you can paint and use them for the purpose of decoration, trying out origami will be more fun. Create an origami bunny, and you will have a unique item for decoration.


Image Source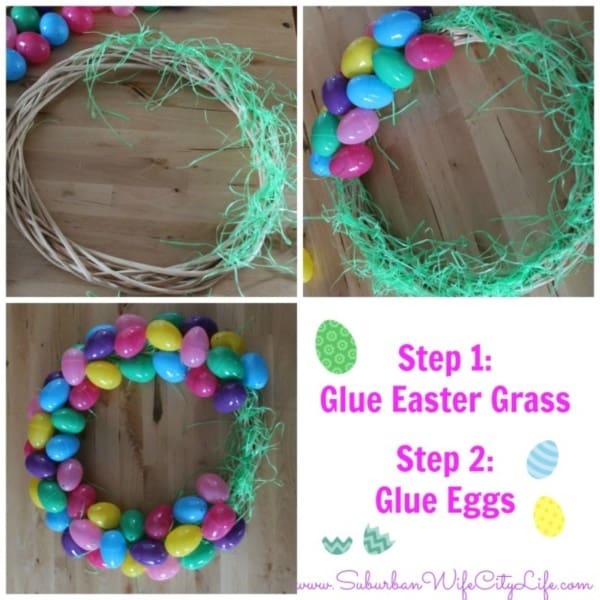 Image Source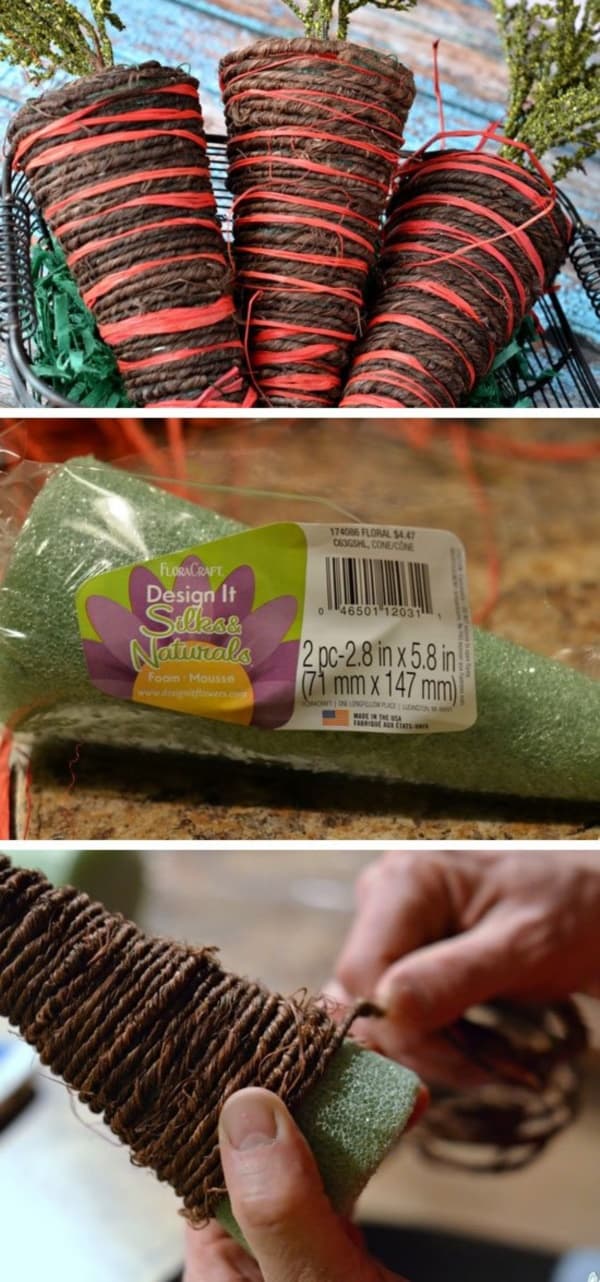 Image Source


Image Source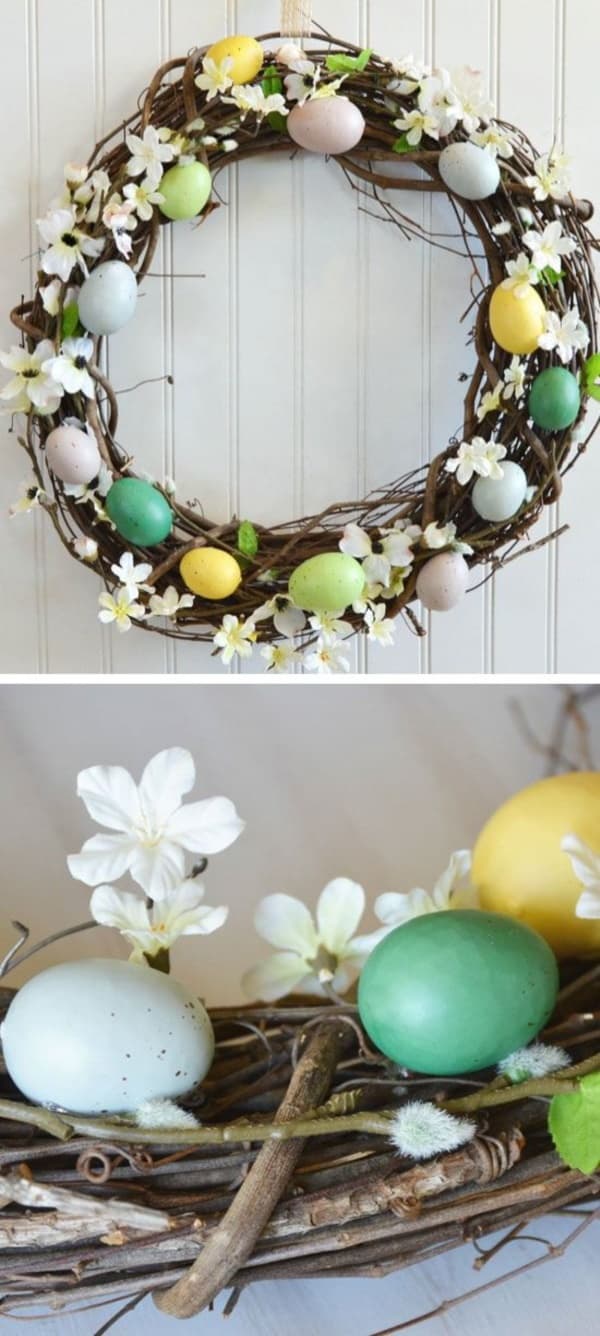 Image Source


Image Source


Image Source


Image Source


Image Source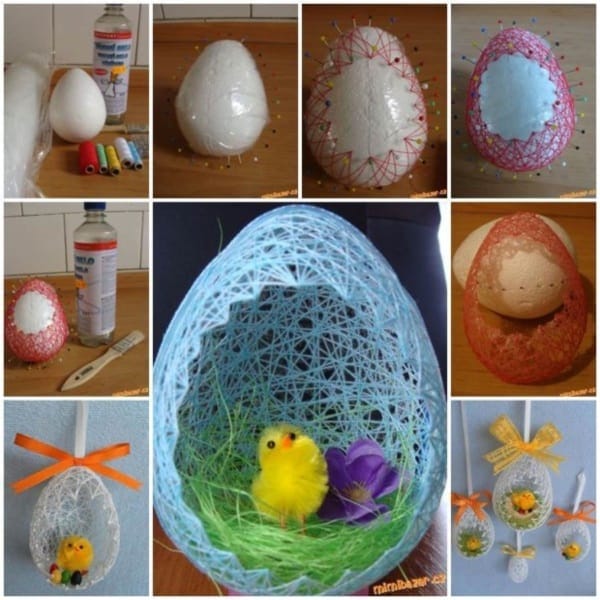 Image Source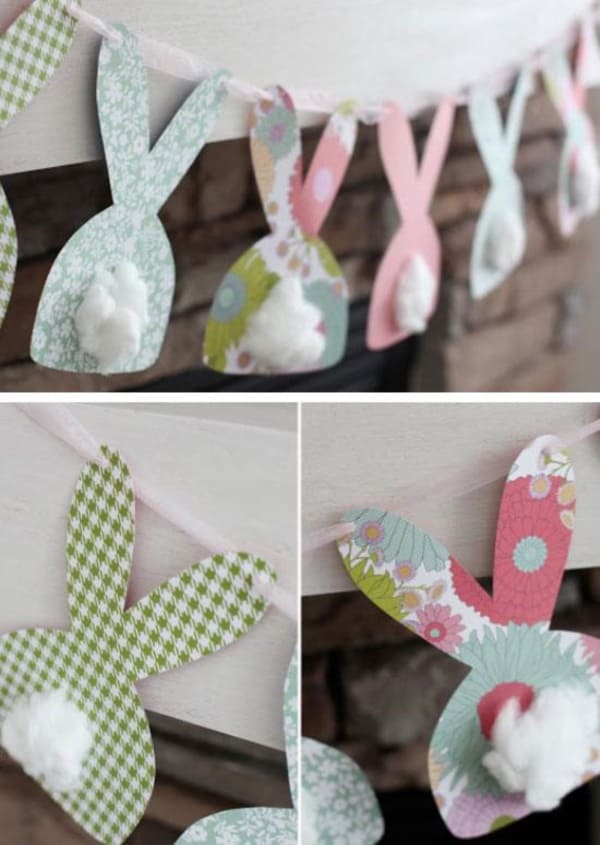 Image Source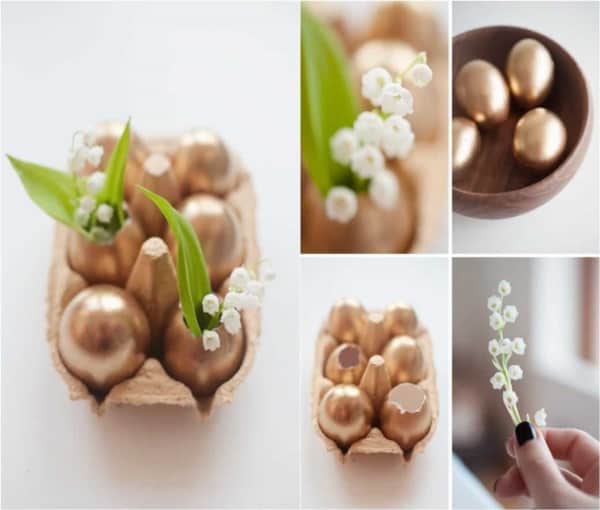 Image Source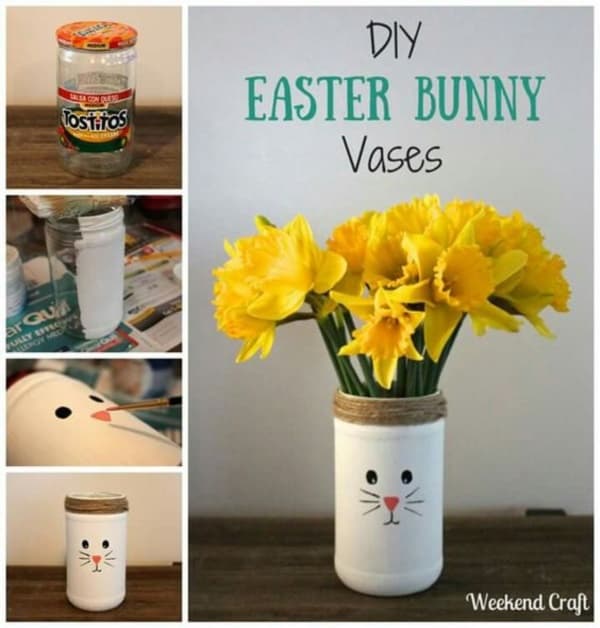 Image Source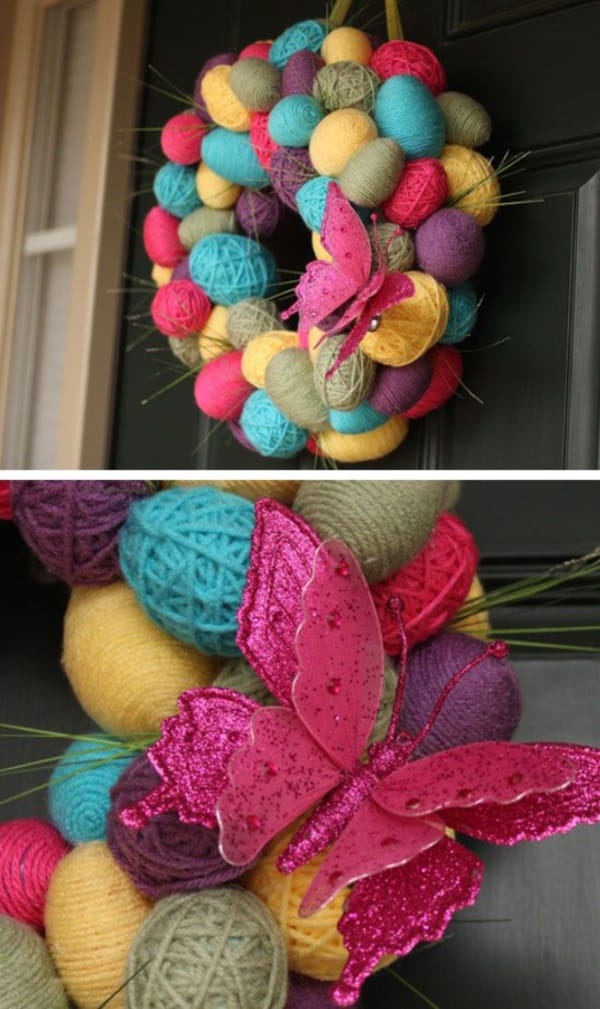 Image Source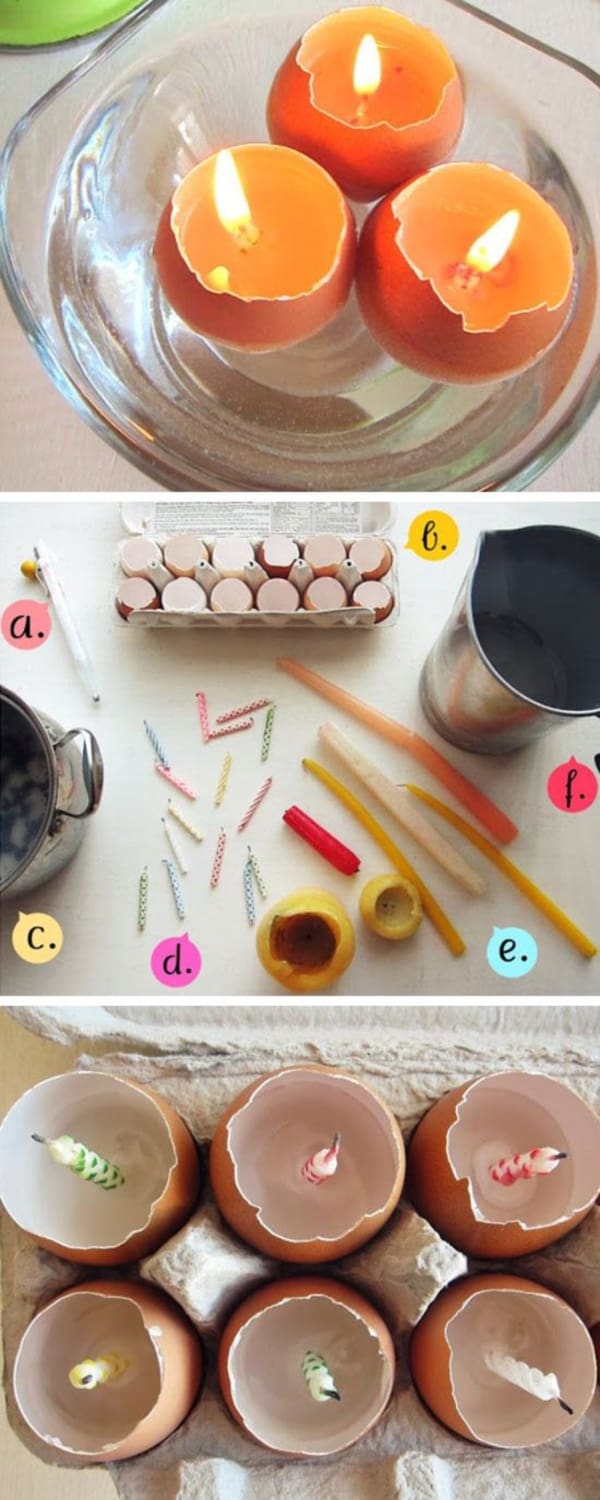 Image Source


Image Source
Easter is an annual event. And anything you do to make this day feel grand to your friends and family is less. So, you should leave no stone unturned to make your Easter party a subject of envy for others. The best way to ensure it is well-appreciated by your guests is to decorate the party venue with a lot of love. The above-mentioned DIY Easter Decoration Ideas will definitely help you plan the decoration in not just a unique way but also in a pocket-friendly manner.