Being comfortably formal is the correct expression to describe the business casual style. If you are not working from home, business casual outfits are the everyday need for offices. Wearing formal suits regularly to work often becomes monotonous and repetitive. To boost your creativity and performance at work, sometimes, you should also keep your comfort and fashion statement into account. Therefore, Business casual for women is the new trend in the professional arenas to nurture both the professionalism and individuality of women.

This year, due to the rapidly sprawling pandemic, when most businesses and organizations have switched to the work from home mode, women have become used to working in their pajamas and shorts. So, as occasional office meetings or virtual conferences take place, getting out of those comfy clothes and putting on something too formal is difficult. Business casual outfits can save you in such a situation and offer you a touch of formality while carrying on the flexibility of your attire.
Thus, we would prefer to present the 20 most trending business casual attires for women in 2022 that will steal your heart, for sure.
Best Business Casual Outfits For Women
In this particular section of our article, we would discuss about the best business casual for women that will change your style scenario at workplace in 2022.
A Vintage Tee And Trousers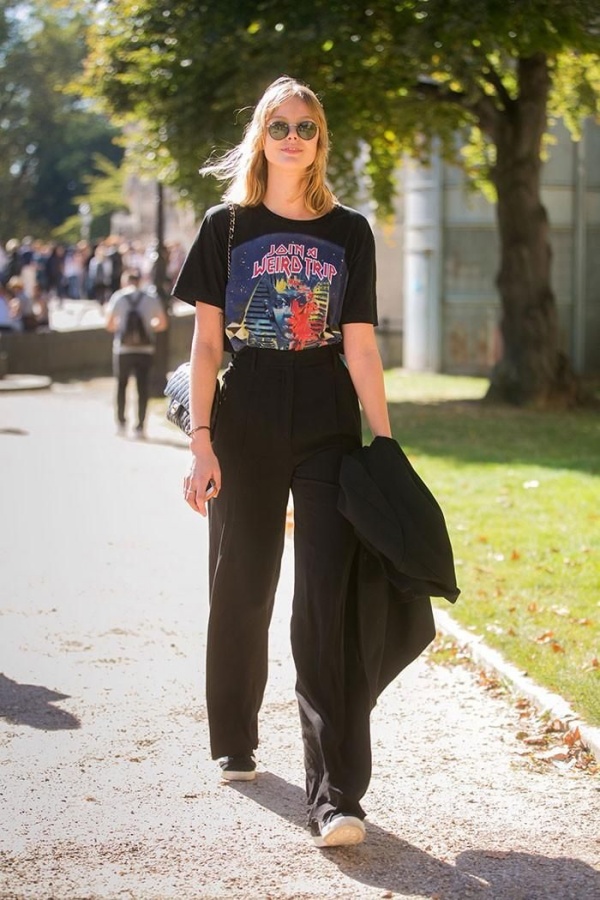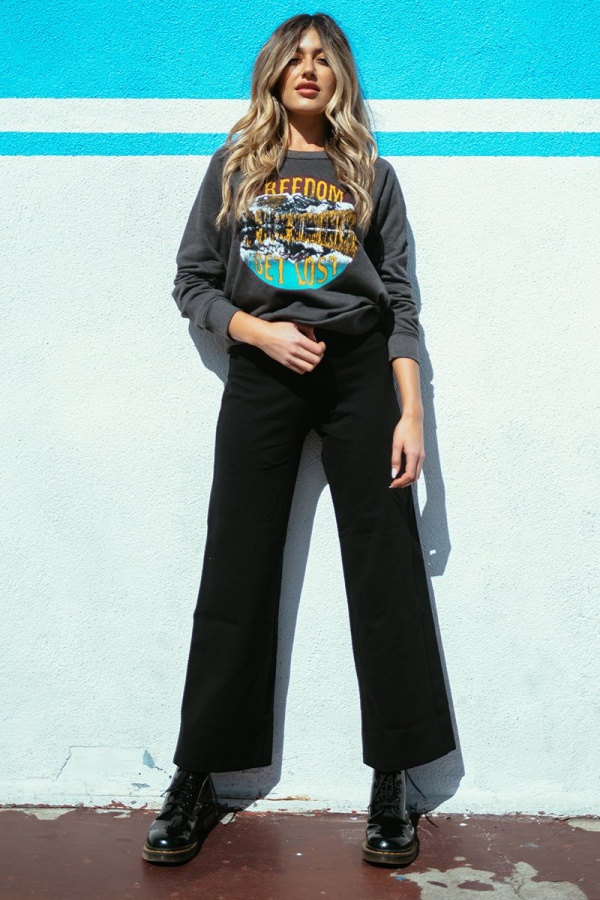 Do you like working in your pajamas at home? If you want to feel equal comfort at work from home or in the office, then you must go for trousers. Both solid-colored and checked trousers can enhance your in-office appearance with their sophisticated look. To maintain the relaxed and elegant look of the attire, you should try out a vintage tee on the trousers' top. A classic hand watch and comfortable heels will be the perfect accessories to incorporate in this attire. Do not wear excessive accessories to sustain the simplicity of the look.
Cardigan With Sheath Dress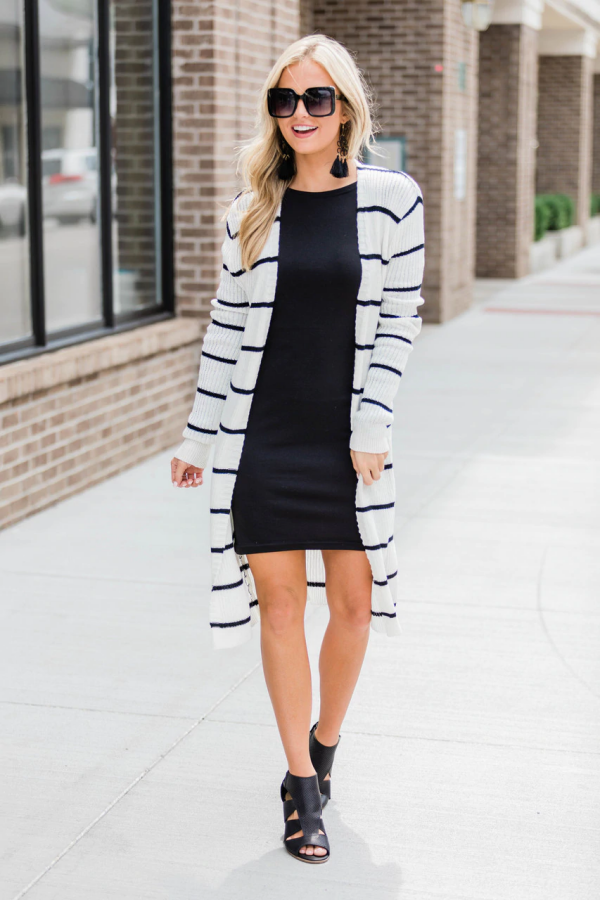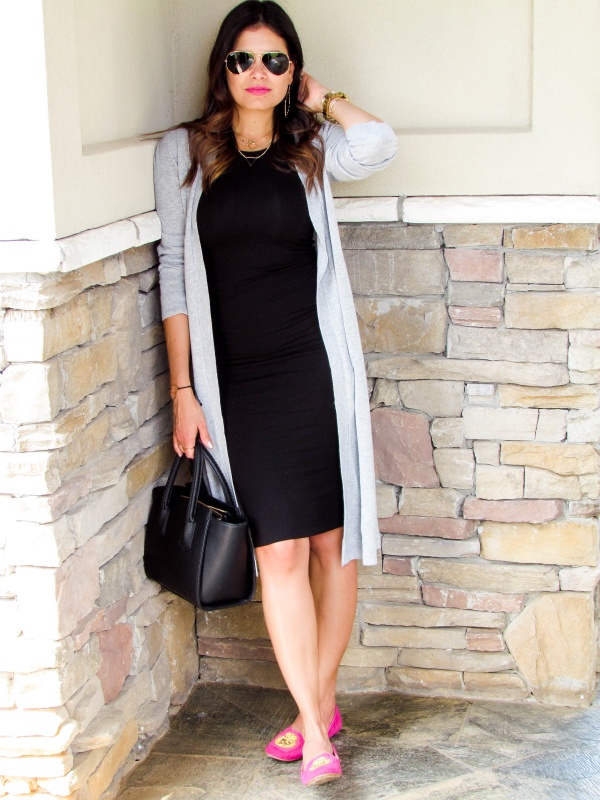 No matter what your body type is, a sheath dress looks suitable for any woman. Form-fitting cut and simple sheath dresses are the perfect business casual for women. It will match any formal occasion in your office if you know how to put it on rightly. You can wear a cardigan over the sheath dress for the ultimate business casual attire in the chilly weather of spring or winter. However, wearing a dress can be the ideal option if you want to take the extra effort of pairing up the appropriate top and pants.
Ruffled Blouse And A Ruffled Midi Skirt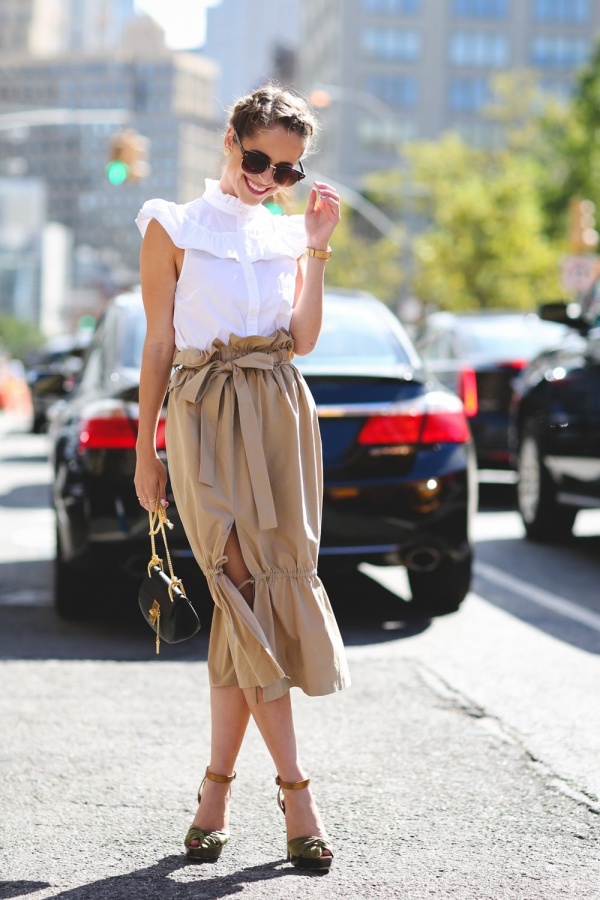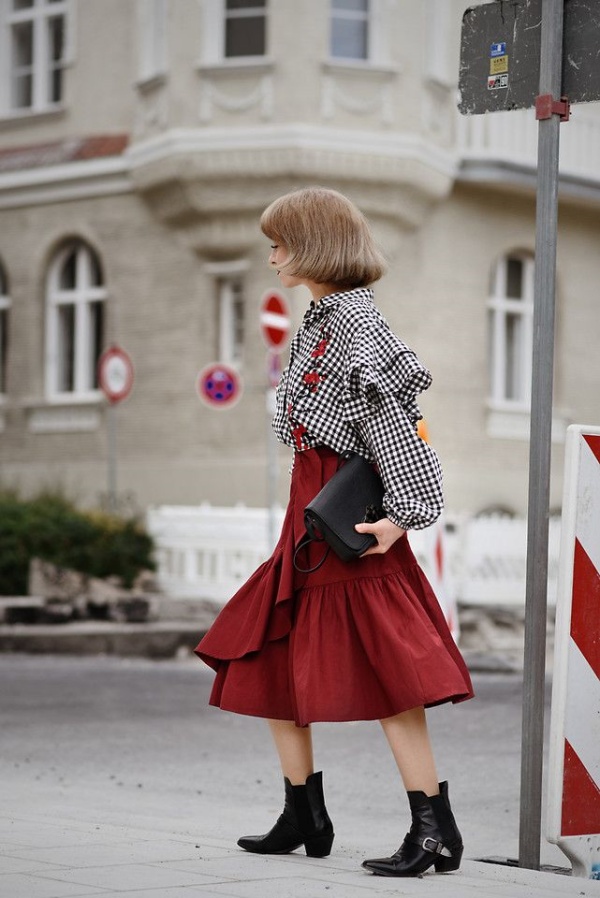 Ruffles don't always mean party, but if you know the correct way to style it, then ruffle tops and skirts can be an excellent choice for women's business casual outfits. A knee-length ruffled midi skirt will fit perfectly for your regular office days or any particular formal occasion. Full sleeves or sleeveless ruffled top will give your ruffled skirt a casual and comfortable touch. Always put the top into the skirt for a neat appearance and add a belt around your waist. Also, to get long and slim-looking legs, you can wear flexible heels.
Black Pants With Blazer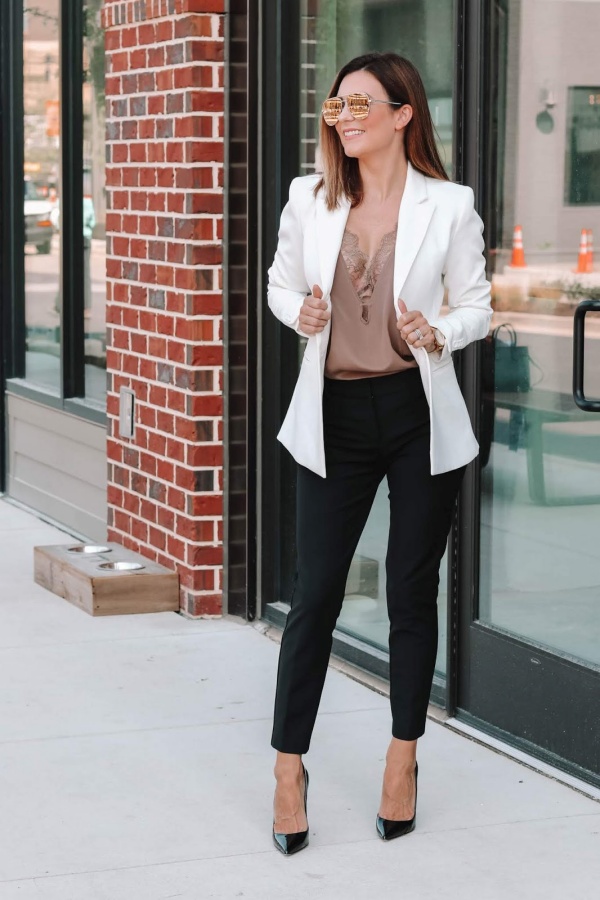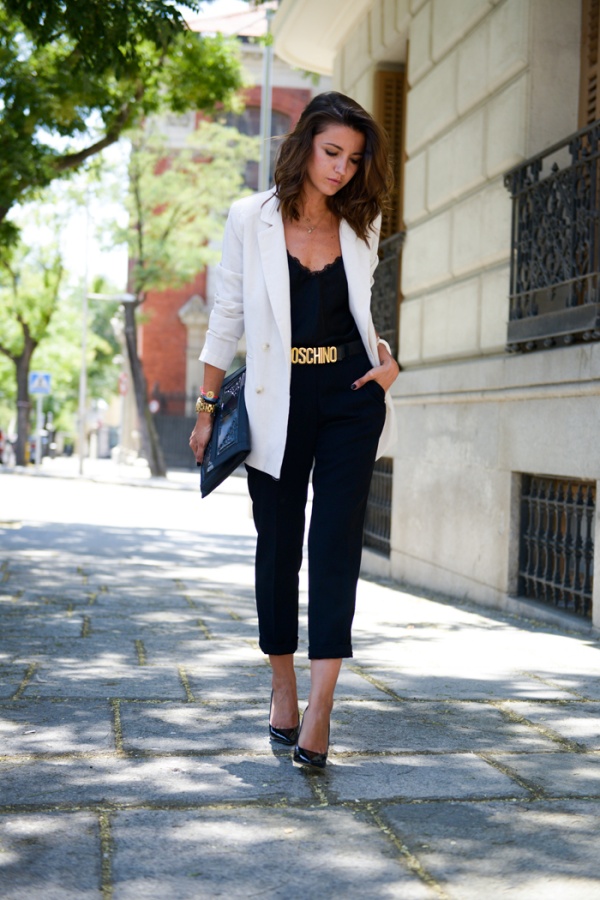 Business casual for women is incomplete without the color black. Those women who are bored with those formal suits can try out this outfit for sure. The black casual pants are comfortable to wear while maintaining the propriety of your workplace. On top of the black pants, you may wear solid-colored simple T-shirts to keep a dignified look. Lastly, take on a black blazer to rock the perfect business casual outfit on-trend.
Button-down Shirt With Pencil Skirt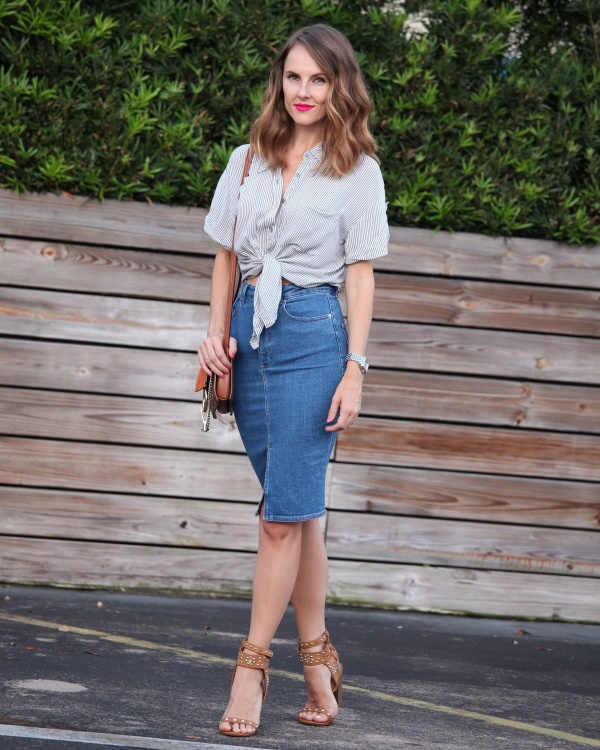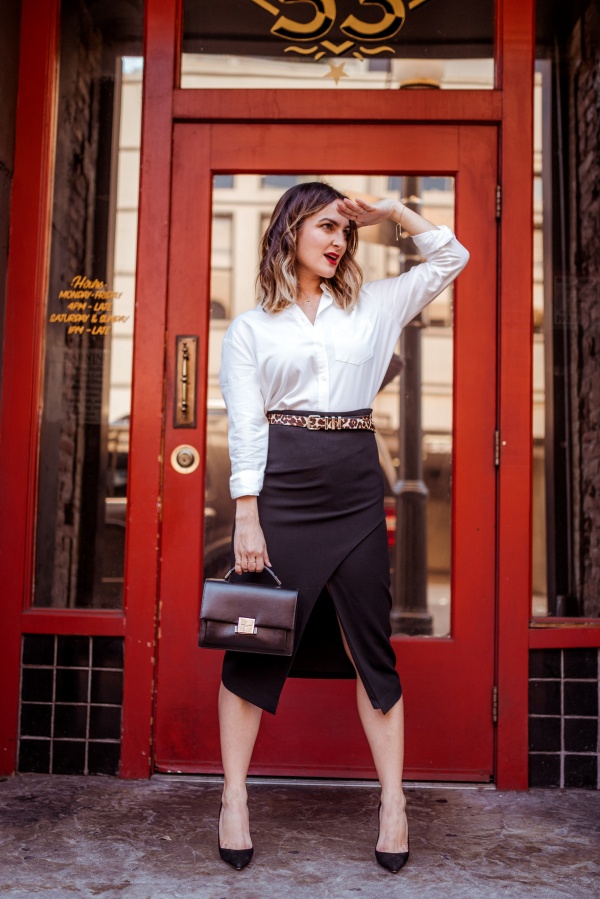 Are you tensed about the fact of what to wear to your work? Well, if you are in search of a business casual, then the top pic is here. Whatever season, be it, whenever a style of business casual for women comes in, a button-down shirt with a pencil skirt is the most loved choice. If you plan to wear a solid-colored pencil skirt, then an off floral shirt can be the best match. However, if you choose pencil skirts with prints, light-colored plain button-down shirts are a great combination. You can wear heels or wedges and style your outfit with a fashionable handbag. 
Business Skirt Suits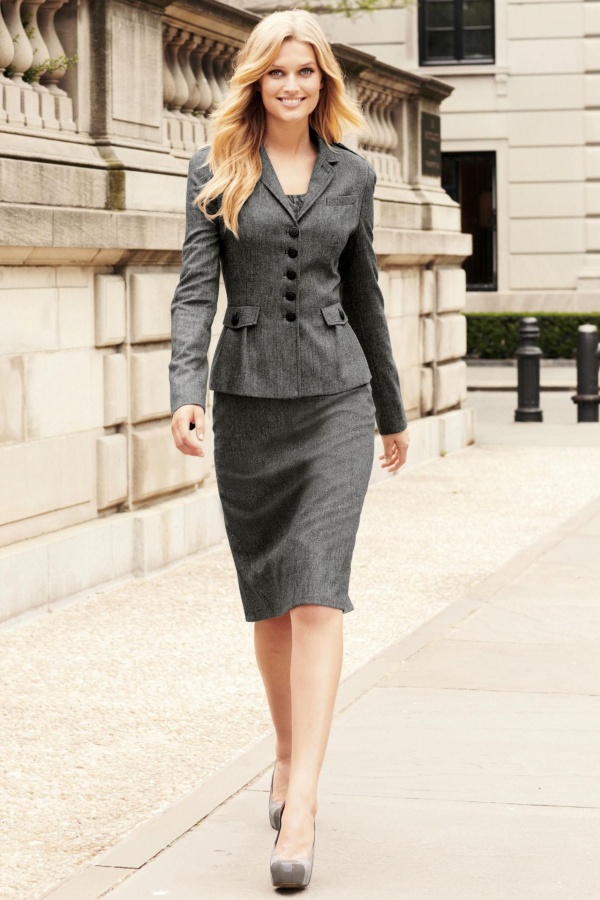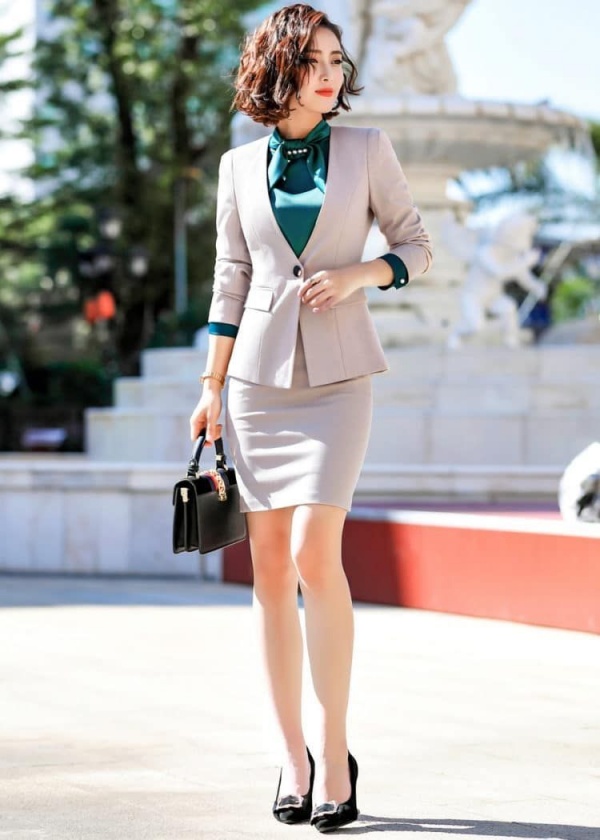 Whether you are a plus size or regular, business skirt suits have always been loved by all. Business skirt suits have always been preferred by working women. So if you are confused about what to wear for the office, it is just the top choice for you. When it comes to skirting suits, various shades are welcomed. Darker colors such as black, navy blue, maroon are loved by women who prefer a classy look for their workplace.
On the other hand, subtle lovers like to go with shades such as cream, faint yellow, pink, sky blue, or white. You can easily switch and uniquely design your outfit by mixing various shades. To style your outfit, you can wear heels and take a small purse to rock the look.
A Floral Dress And Knee-high Boots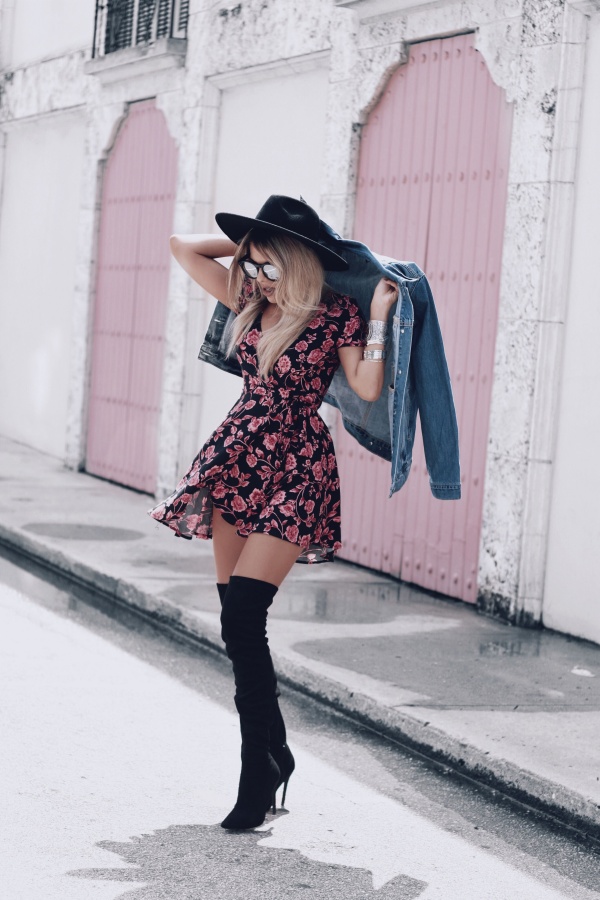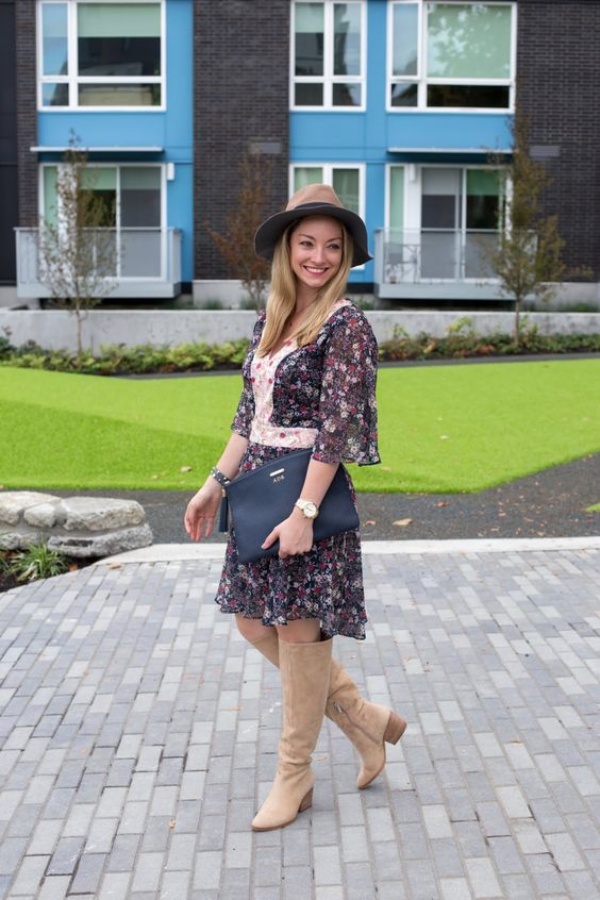 When you are questing for a casual and subtle look for your workplace, a floral dress is the best choice. A floral dress is an excellent option when the weather is mild. When it is about pairing with a floral dress, high knee boots are the best recommended. You can even style your attire with a belt or complement your look with minimal pieces of jewelry. A sling bag is just the exact thing you need to complete the look.
Striped Pant Outfit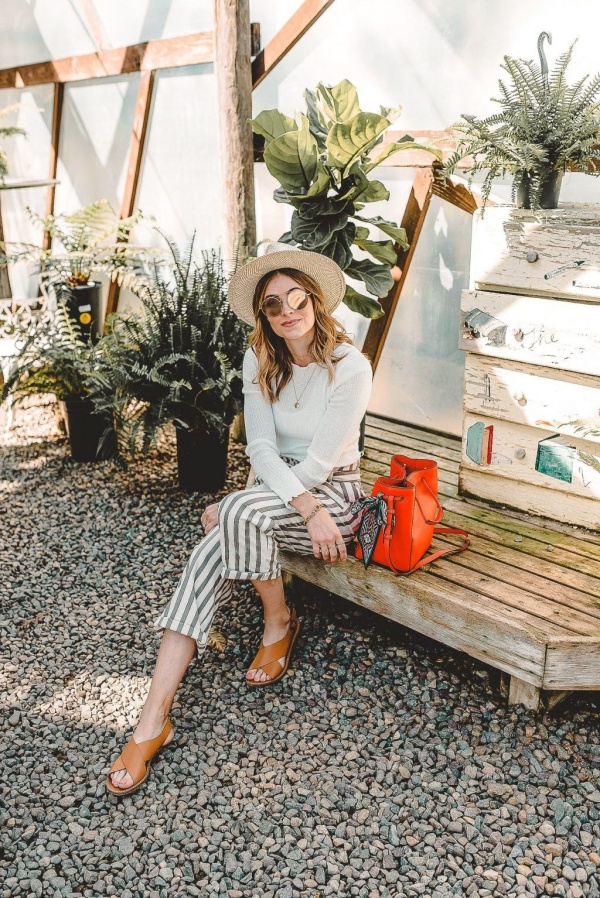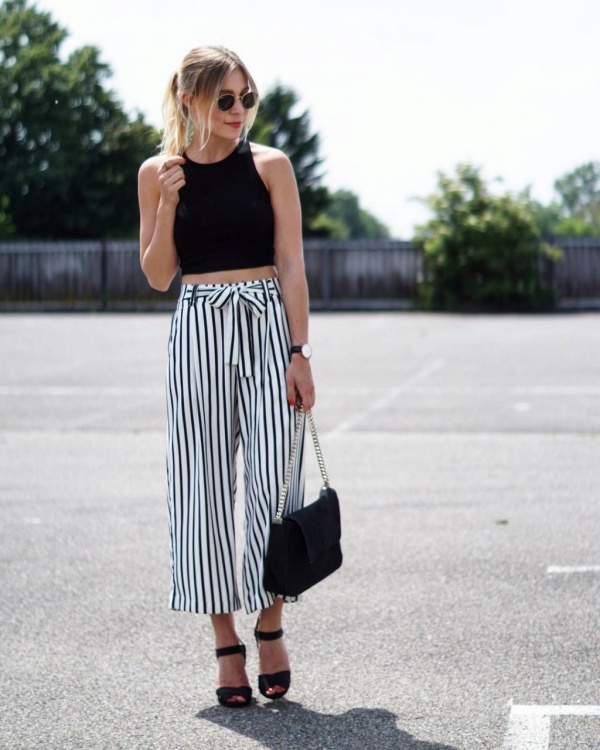 If you want versatile options, a pair of striped pants outfit is what you exactly need. The striped pants outfit is one of the top-rated business casual for women. You can style your striped pants by wearing tank tops and a jacket. Wearing an oversized tee is also an option recommended by most. Even a regular shirt, if styled well with a good pick of striped pants, would look more than just fantastic. Long jackets or button-downs or even a blazer, when worn with striped pants, prove why it is called versatile. You can wear heels, flats or anything else you prefer. A purse, sling bag, or handbag is just the thing you need to complete your appearance.
A Black Turtleneck And An Abstract Print Midi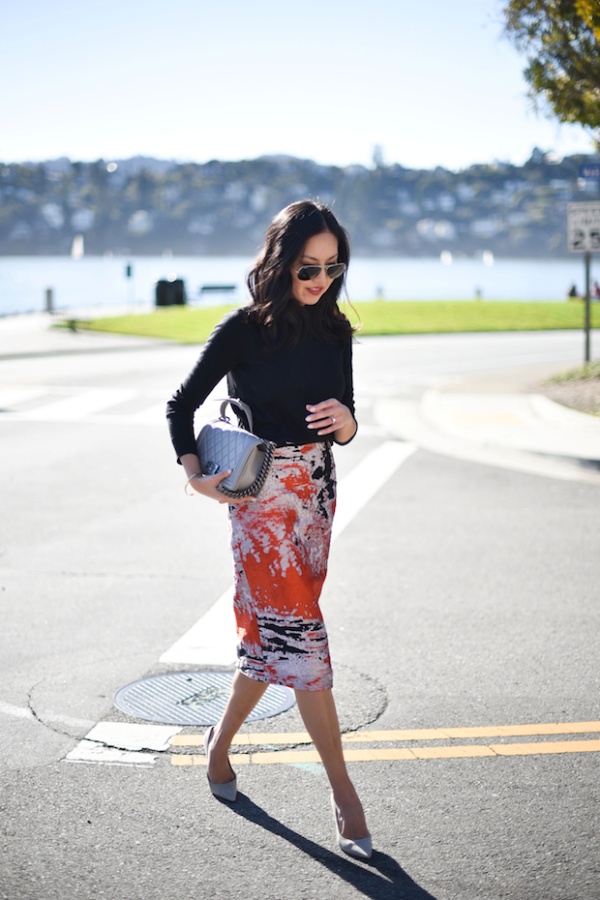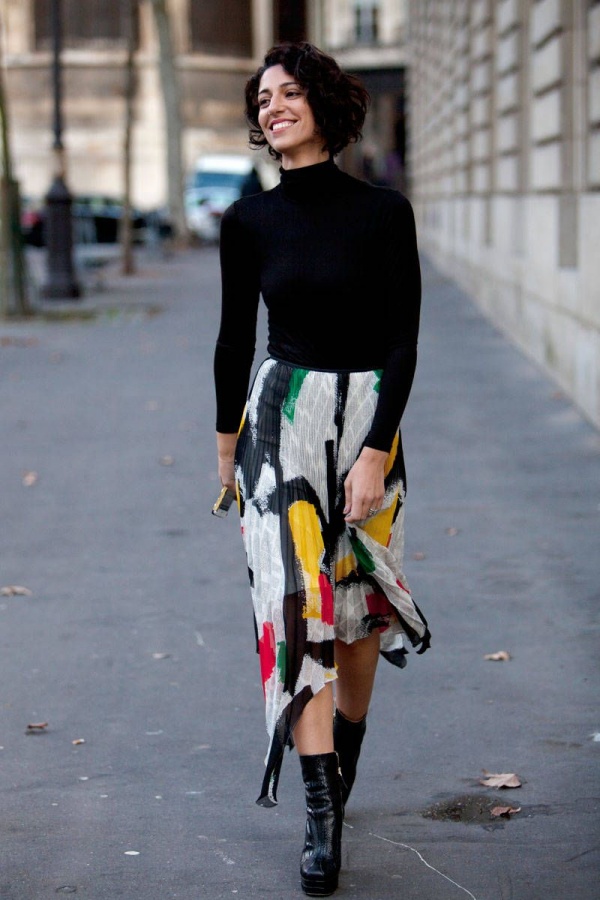 Have you still not found the outfit for spring that is stylish and comfortable at the same time? Then the outfit for you is a black turtleneck with an abstract print midi. Turtlenecks are perfect for you if you are in love with a vintage style crossed with a modern look. If you wear a black turtleneck, then the ideal pair would be a black abstract print in a subtle color. You can pair your outfit with a sling bag and heels.
A Boiler Suit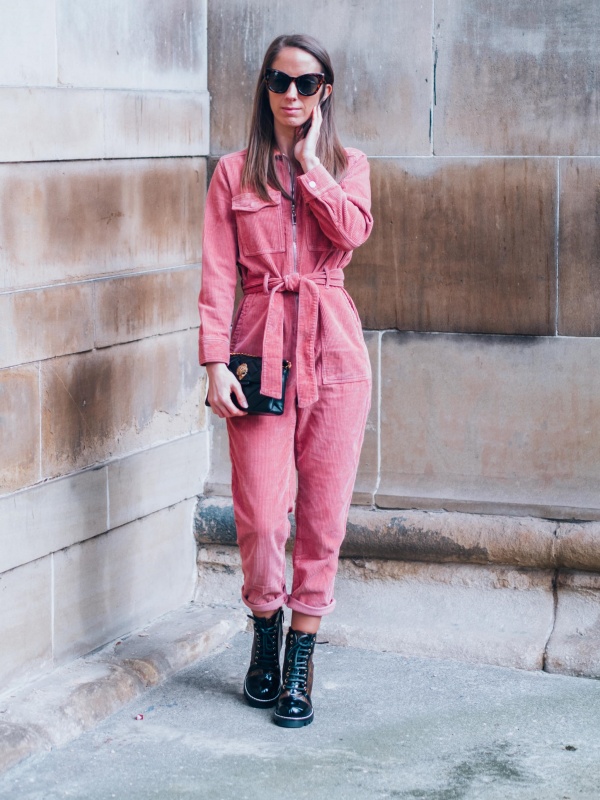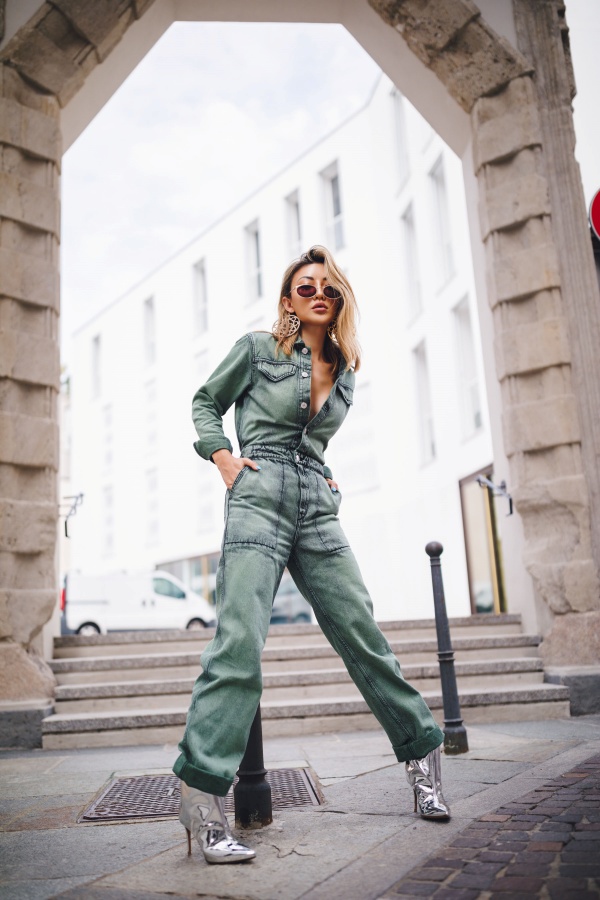 Do you want to know what a comfortable pick-up of a business casual outfit for women would be? A boiler suit is an easy pick for you if you will go with a comfy outfit. A boiler suit covers your whole body except your hands and feet. It can be paired with a pair of chunky dad sneakers or sandals to give it a whole new look to an ordinary outfit. You can take a sling leather bag or a handbag to compliment your looks.
Puffy Sleeve Top With Pants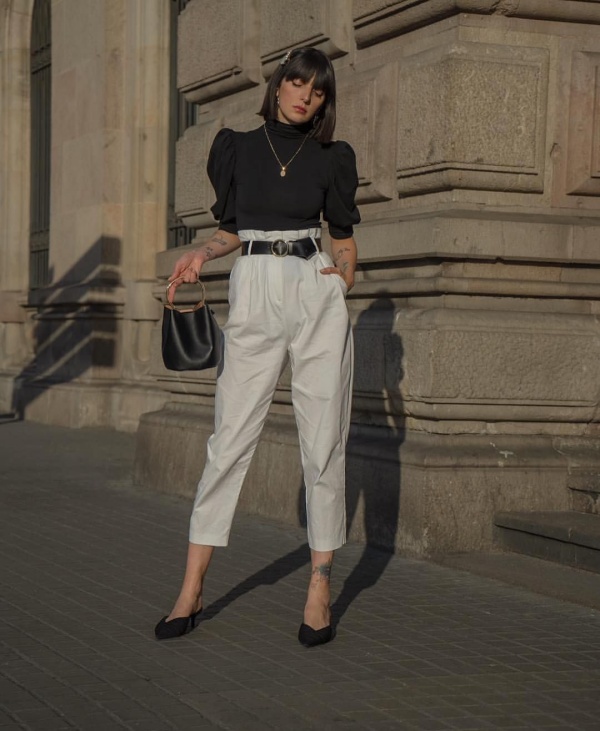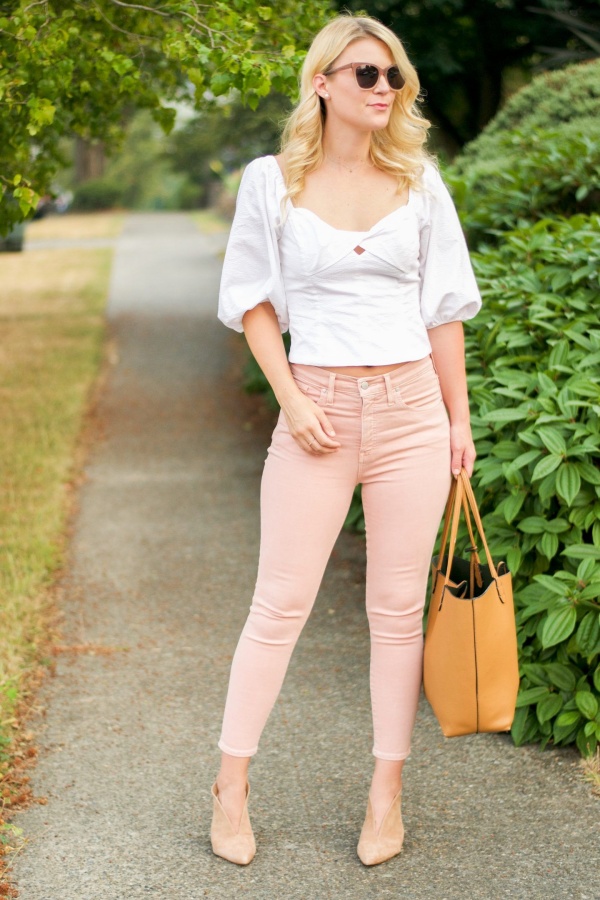 The perfect pick on a casual day would be a puffy sleeve top with pants. Puffy sleeves come in various styles and shapes. Some are body fits, whereas others are a bit loose. Puffy sleeves come in both laces or cotton styles. You can combine your puffy sleeves with pants such as oversized trousers, skin-fit pants, or even striped pants. Heels or flats are entirely your calls based on what look you are trying on. A handbag or a leather bag can exactly complement your look.
A Leopard Print Dress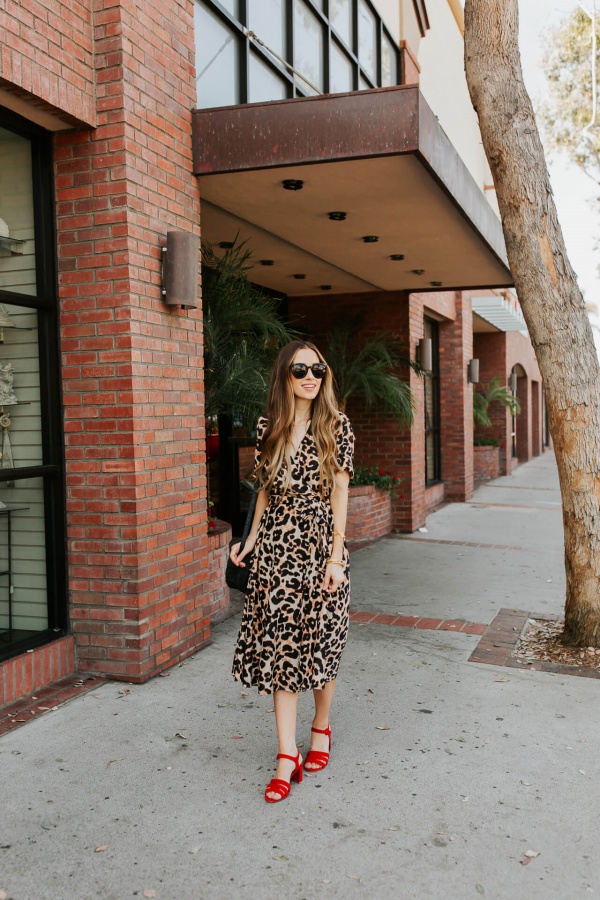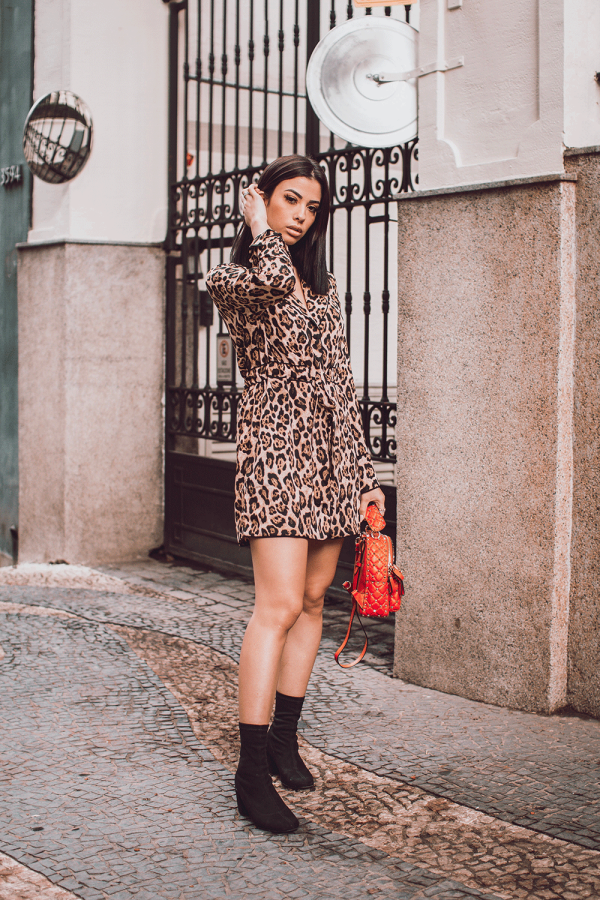 Business casual for women are a plus on the style because of its dress code not being as strict as other professional work outfits would be. Leopard print dresses exactly your pic if you are in love with something stylish and classic. Leopard print dresses can be made to look the best by pairing them with a belt and minimal golden jewelry. Heels are your exact pick when you are wearing a leopard print dress to your workplace. A Sling chain bag is just like a Cherry on top for this outfit.
A Leather Jacket and Jumpsuit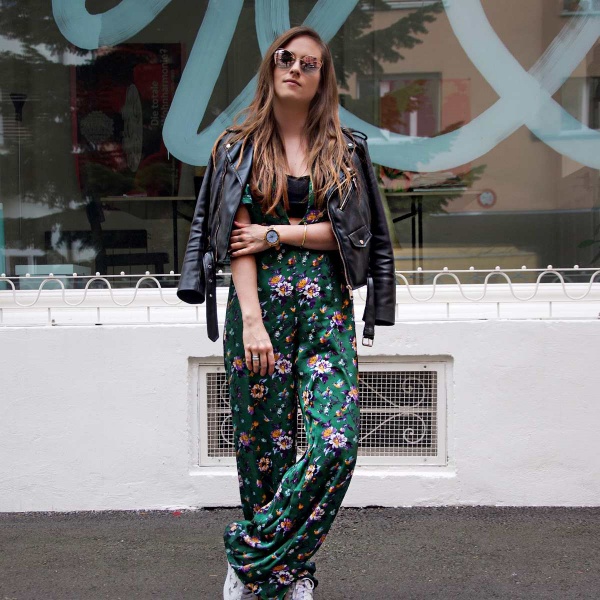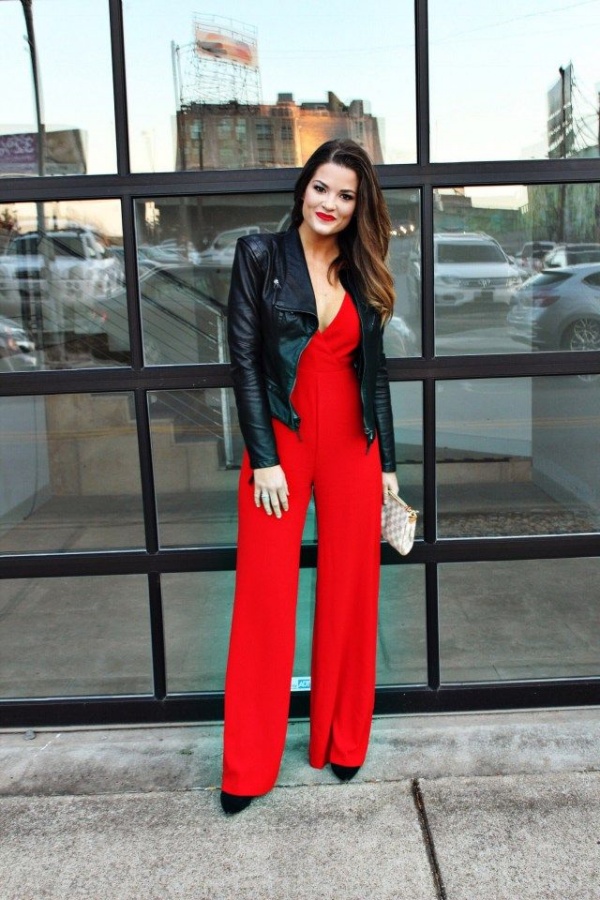 Jumpsuits are your call if you want to elongate your frame. If you are wearing it correctly, a jumpsuit can result in being one of the most flattering pieces you possess in your wardrobe. People with peptide bodies tend to love jumpsuits because the enhancement it provides to their bodies. When you want to style a jumpsuit to wear to your workplace, you can fit it best with a leather jacket. While coming to finish your outfit, you can add a leather bag and put on pointed heels to look the best in this.
Related: Inspiring Fall Outfit Ideas For Women
White Shirt With Ripped Jeans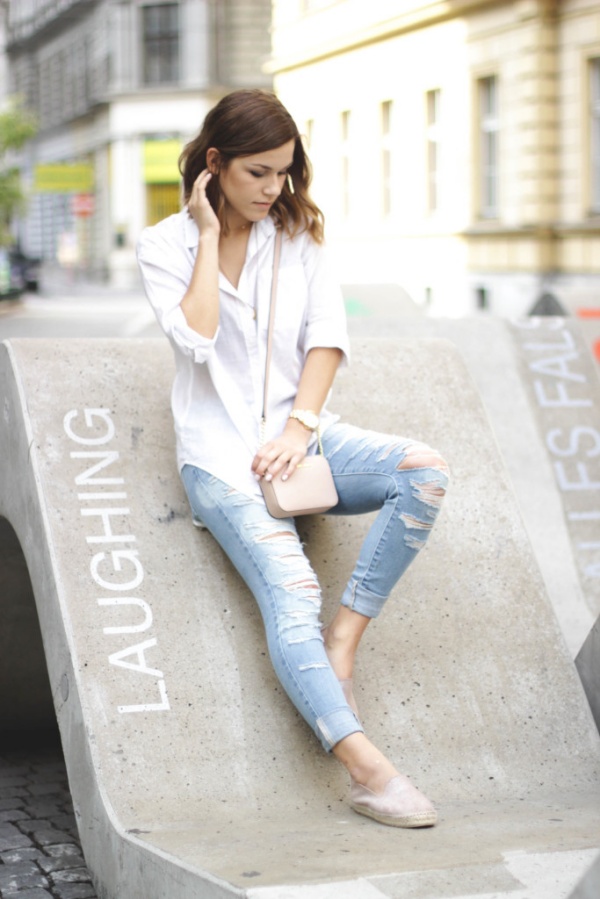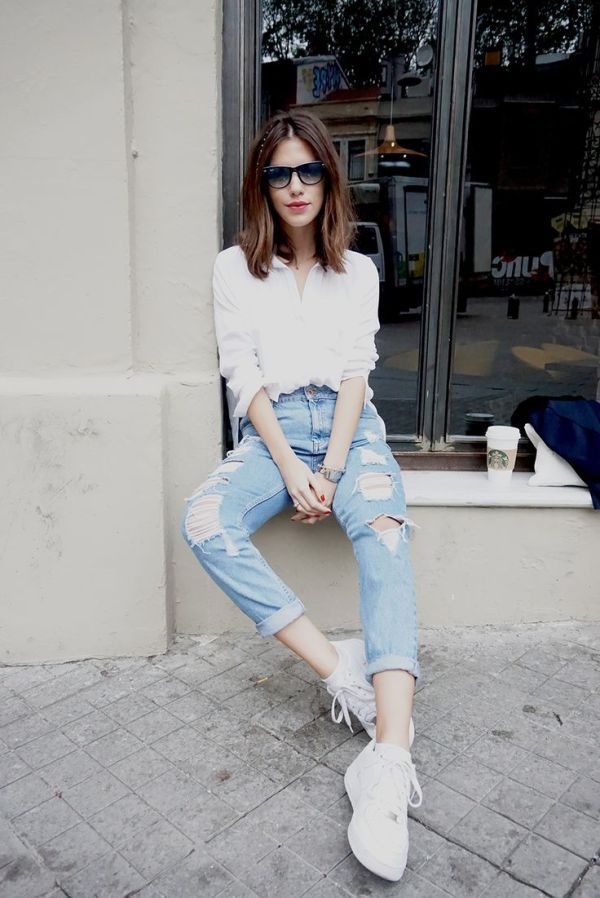 If your workplace's dress code favors quite casual outfits, then ripped jeans should be your first choice. Ripped jeans are the most comfortable where you can put on for your workplace. If you are confused about pairing with your ripped jeans, white shirts should be your top pick. White shirts tend to match with every lower you put in when appropriately styled. You can pair a blazer or a coat with this outfit. You can put on formal shoes or heels of your choice with it. While finishing off with the look, you can take a handbag or a sling bag.
Checked Coat Outfit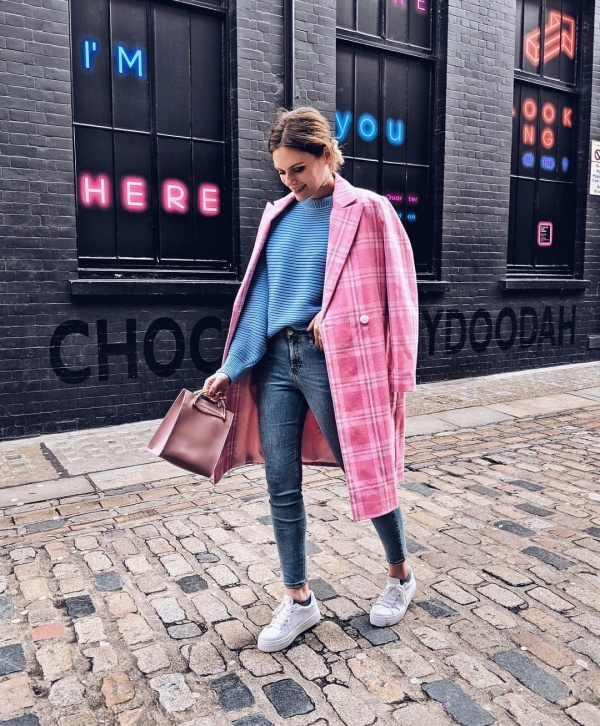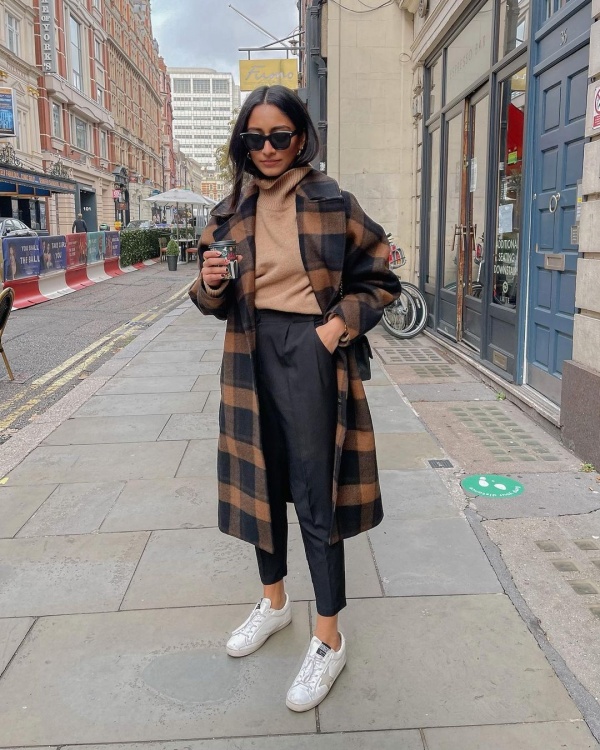 Checked coat outfits are the favorite of people who love to give a twist to their formal attire. Checked coats can be paired with any subtle or classic outfit. They tend to match almost every lookup you put on. Watson classic vintage wise, you can put on a little hat with your check outfit and take a handbag. Be it formal shoes or heels; you can easily rock on your checked coat outfit with any of them.
A Trench Dress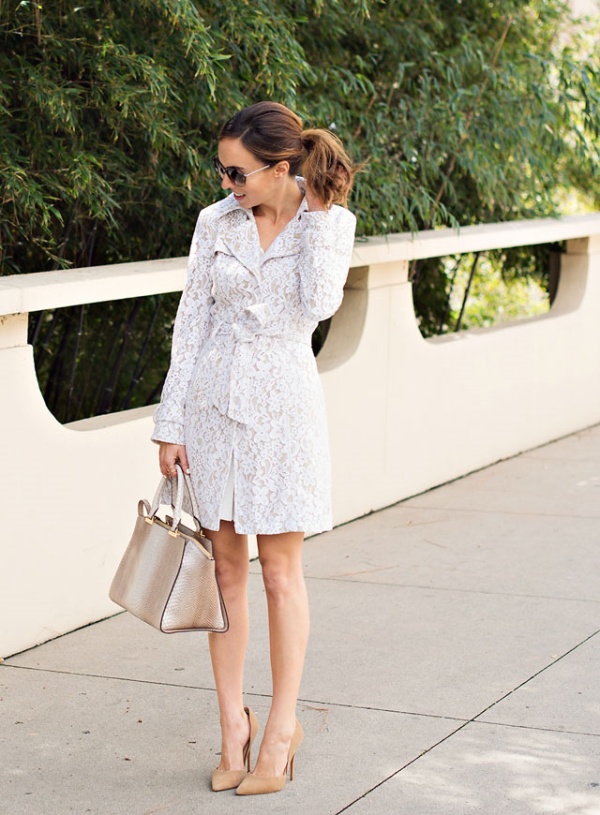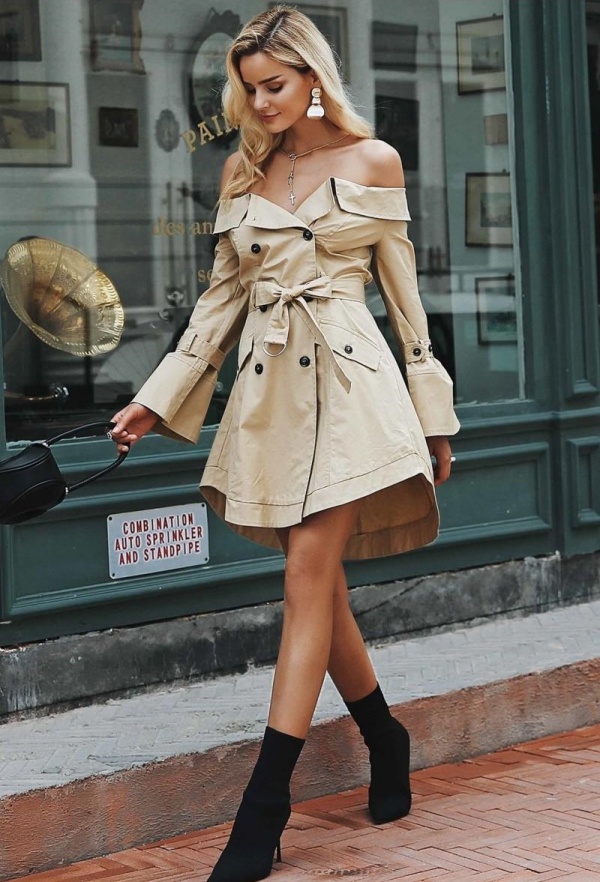 Trench dresses can be styled in multiple ways according to what you prefer. They look good when styled with jeans and a shirt. They even make a great combination with a sweater. Your classic trench dress outfit would look great when paired with heels and a handbag.
A Pair Of Chinos Teamed With A Tee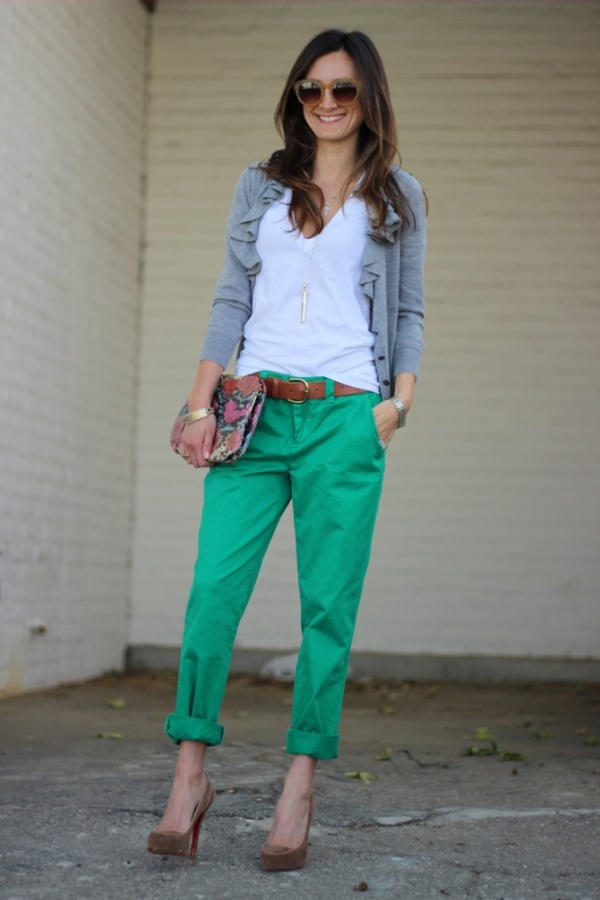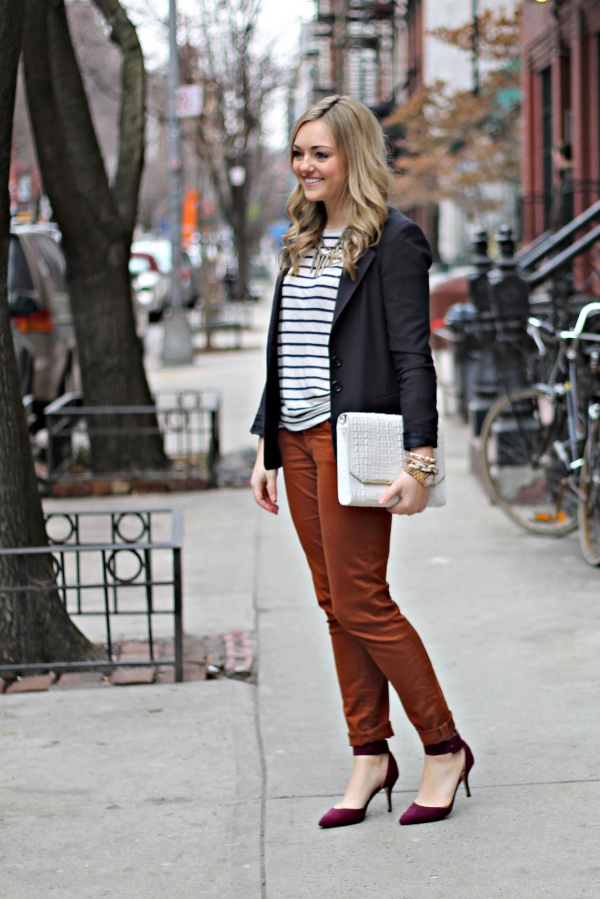 Chinos are considered to be highly fashionable and are very trendy these days. You can prepare your Chinos with various types of tops according to your choice. A Pair of Chinos teamed with a tee is quite a perfect combination to wear to your workplace because it is comfortable, fashionable as well as stylish. Choose a pair of Chinos and pair it with your favorite tee, be it white, black, navy blue, or simply striped. Wedges and flats are the shoes that go pretty well with this outfit.
Denim Dungaree Dress Outfit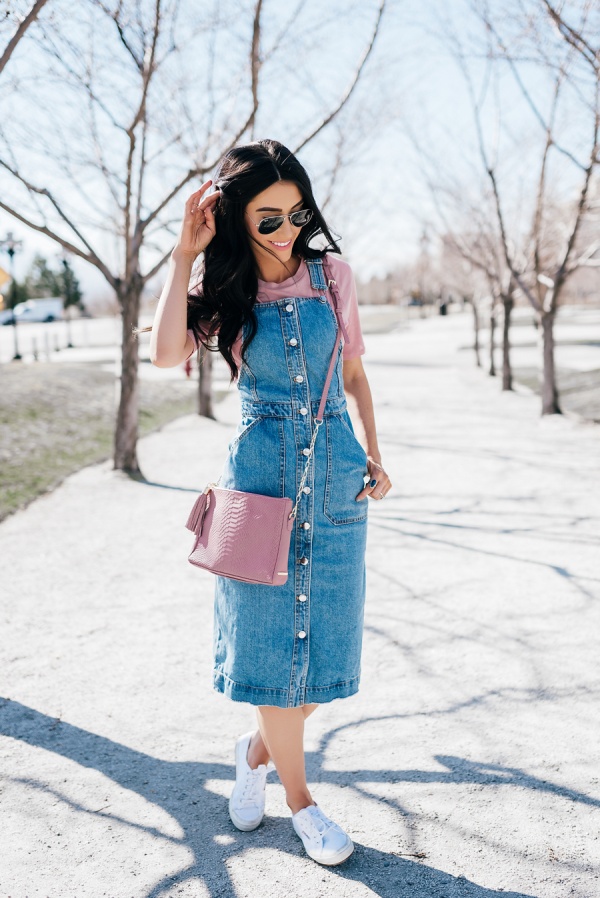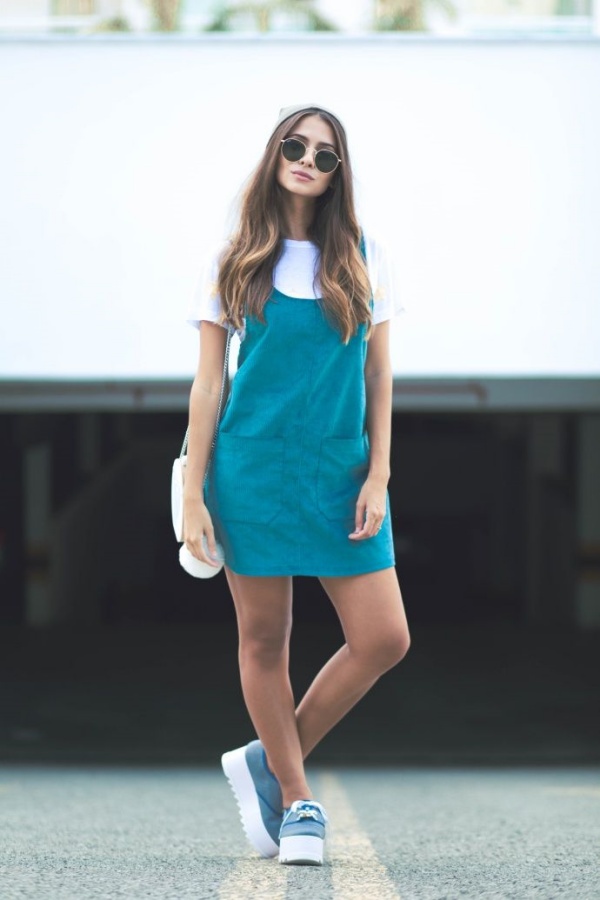 Dungaree dresses are immensely loved these days because of their comfort, giving texture, and stylish outwork—denim dungaree dress outfit, when style with simple tees of subtle colors look the best. You can style your classic Denim dungaree even by wearing a jacket with our Skin fit belts. Sneakers or casual shoes seem to match perfectly with these dresses. Even heels function well too.
Pleated Skirt Outfit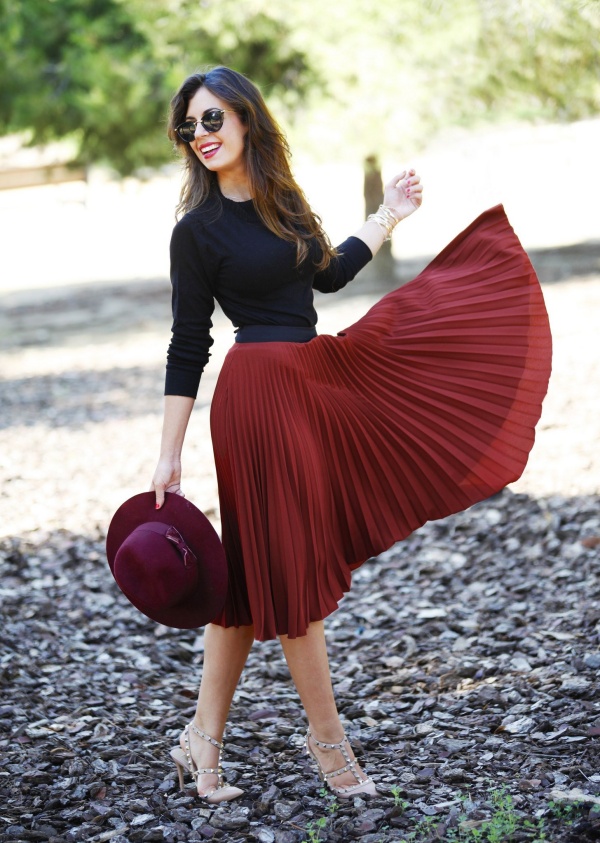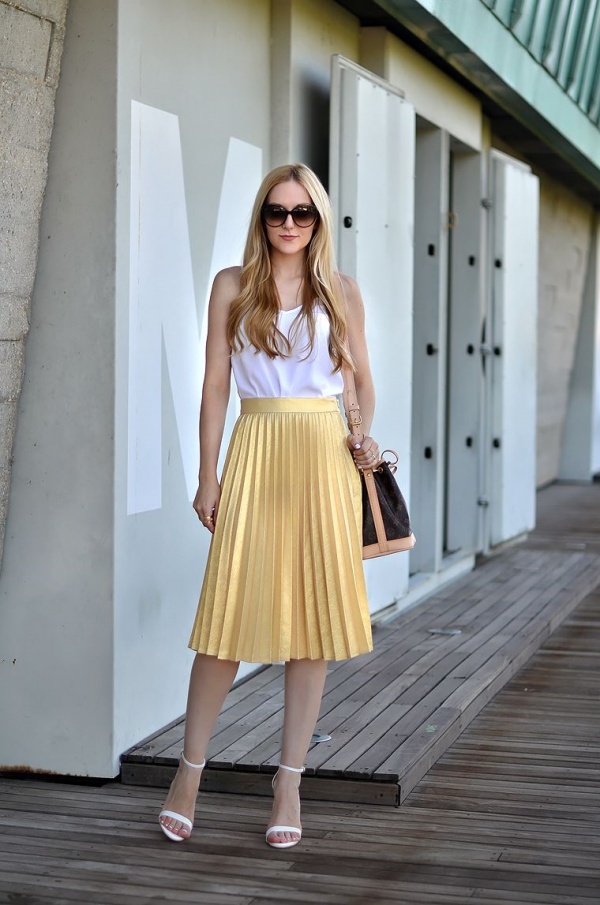 Pleated skirt outfits tend to give you a Hollywood vintage Vibe. If you are searching for such an attitude during mid-spring or even midsummer, this should be your top pick. When paired with shirts or tees or tank tops with jackets, Pleated skirt outfits look pretty great. You can finish your outfit by carrying a sling or a handbag with chains. While you wear on your heels and put on some minimal jewelry, you are just ready to step out in this fabulous outfit.
Related: Beautiful Summer Outfit Ideas For Women
Denim On Denim Outfit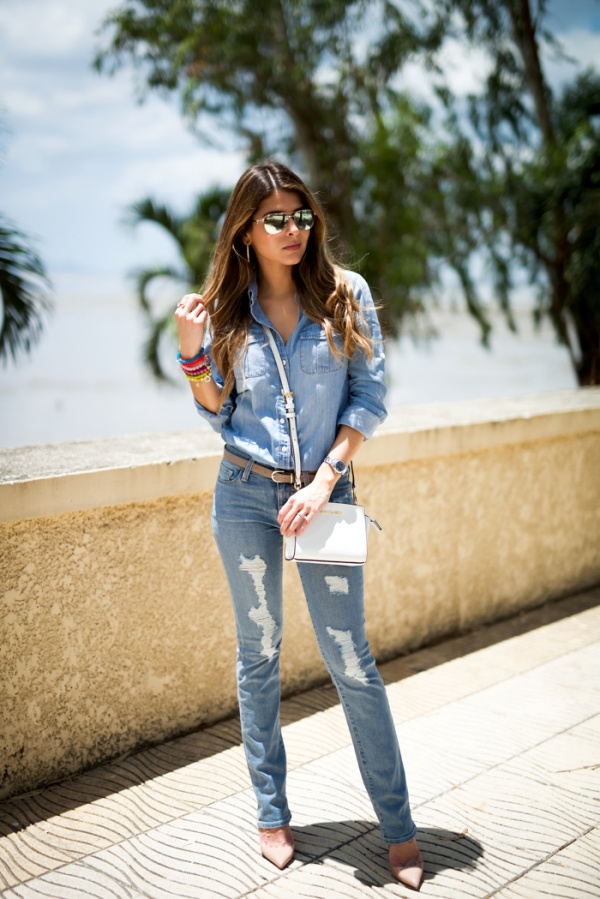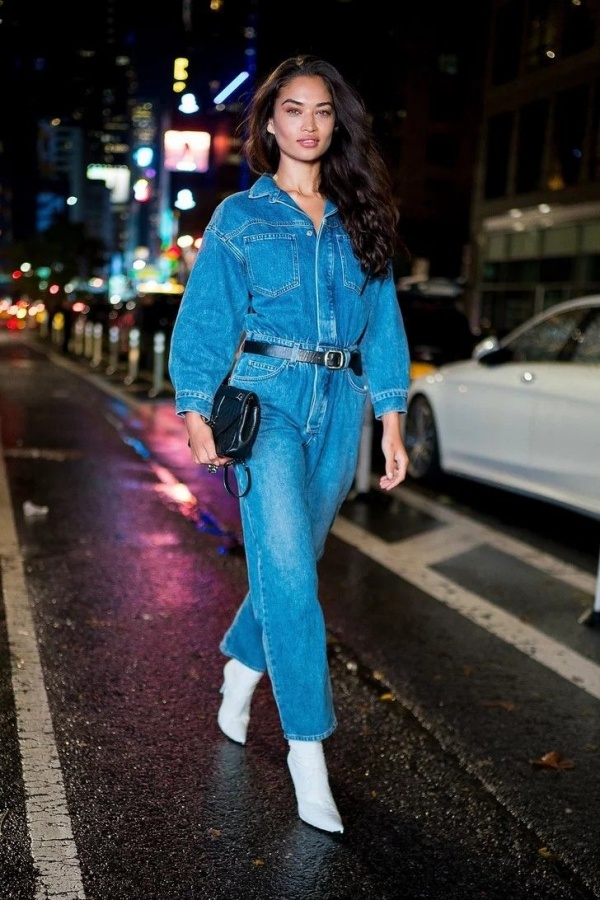 If you admire denim a bit too much, then this outfit is designed just for people like you. When you search for a good business casual for women, a Denim outfit should be your preferred choice. When worn with a Denim lower and topped with a denim jacket, a simple tee or an oversized baggy top appears more than just perfect. While you put on your sneakers and carry your handbag, you are already prepared to rock this outfit.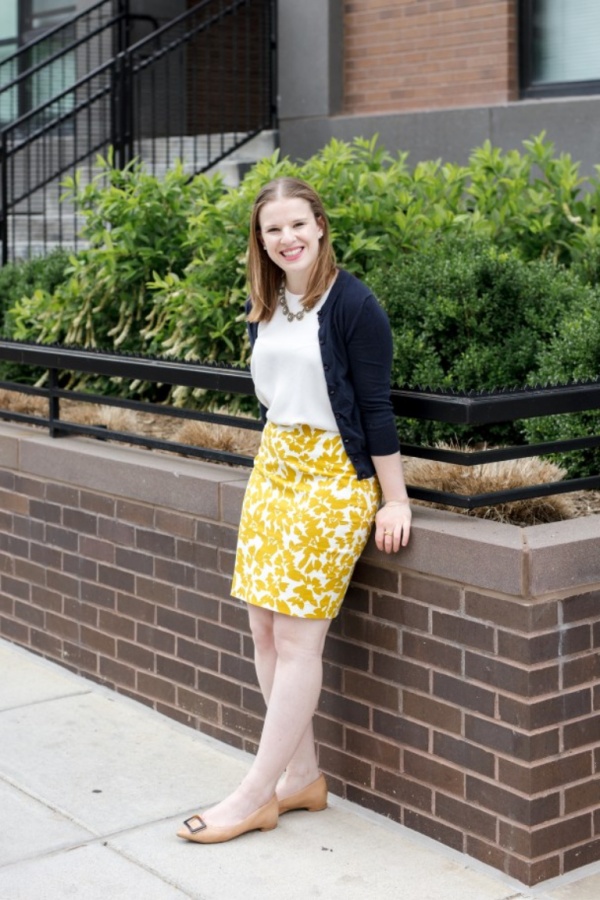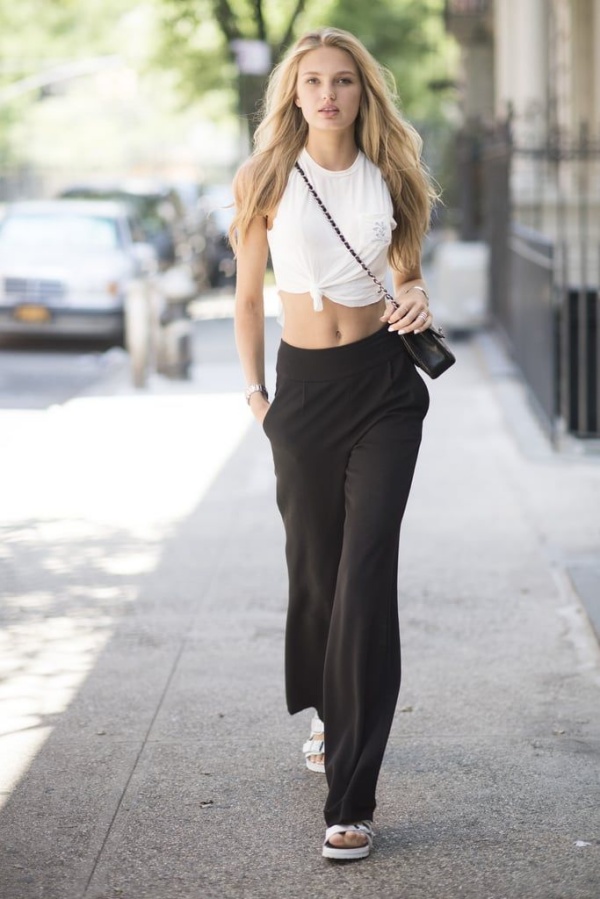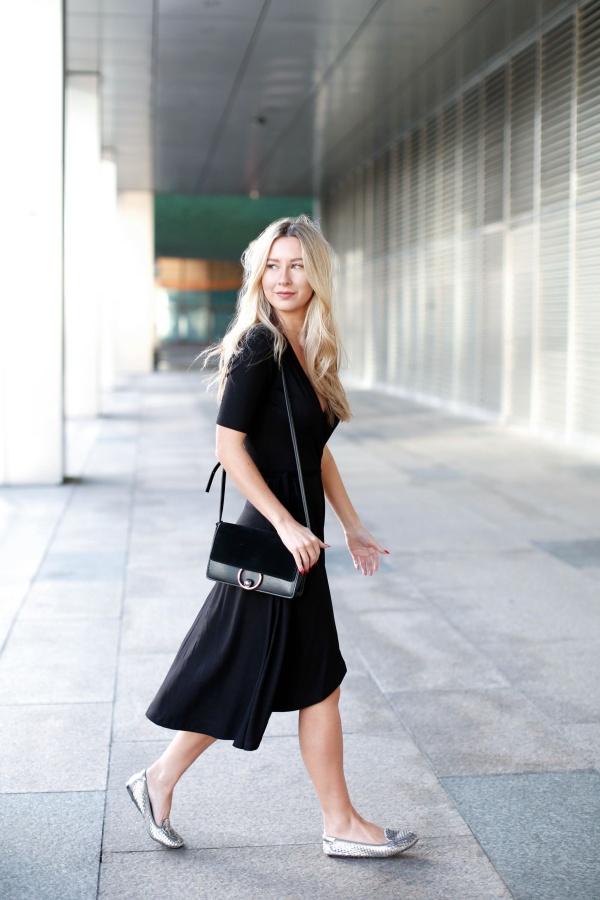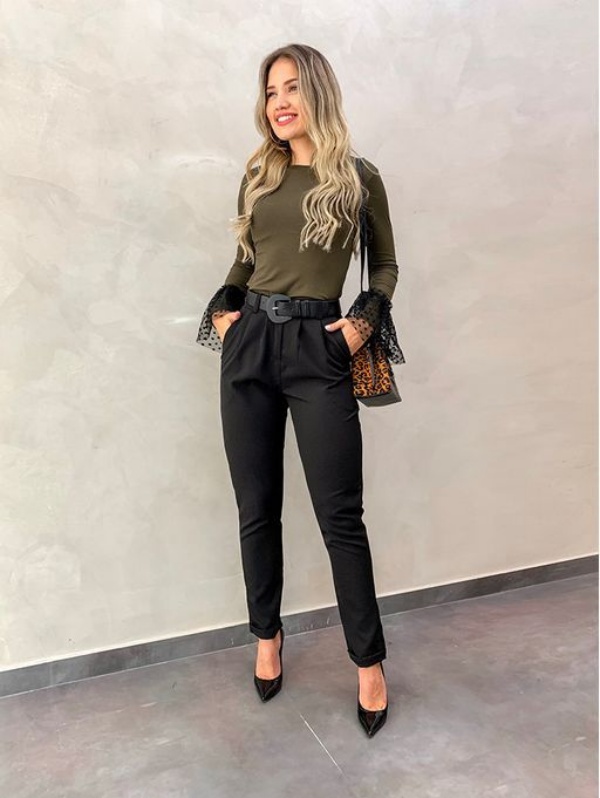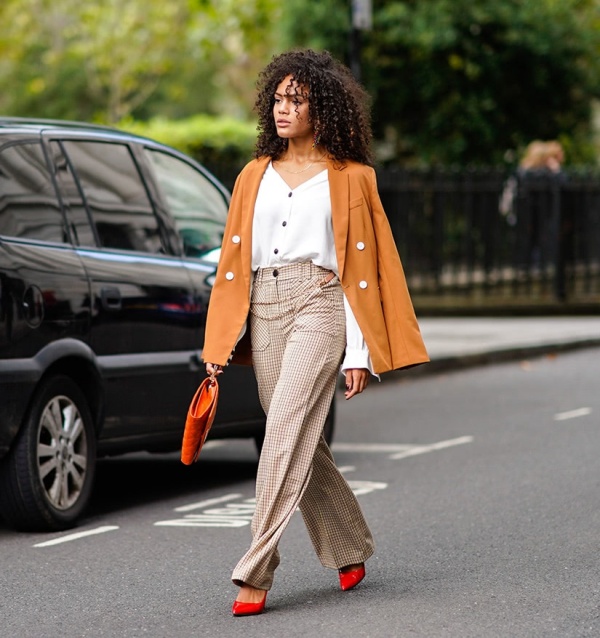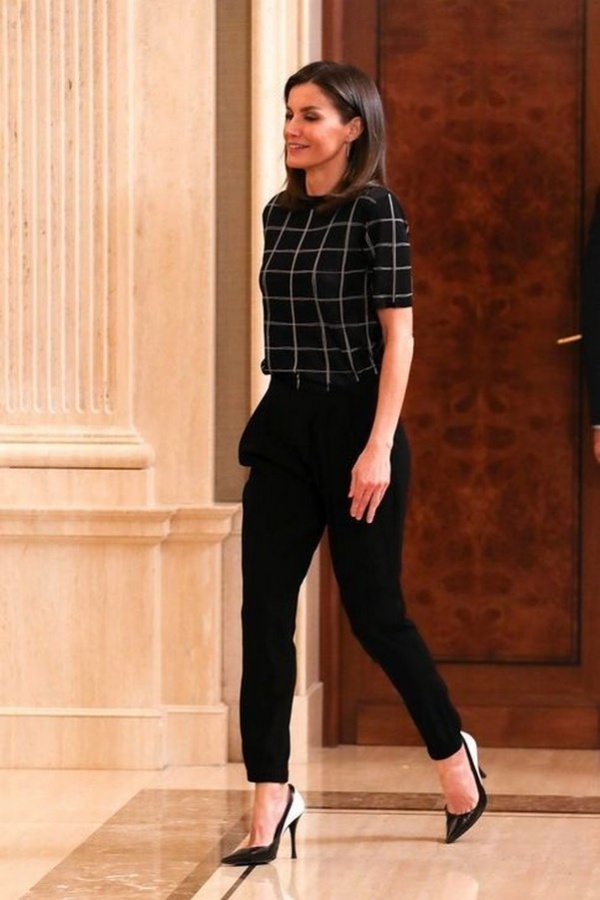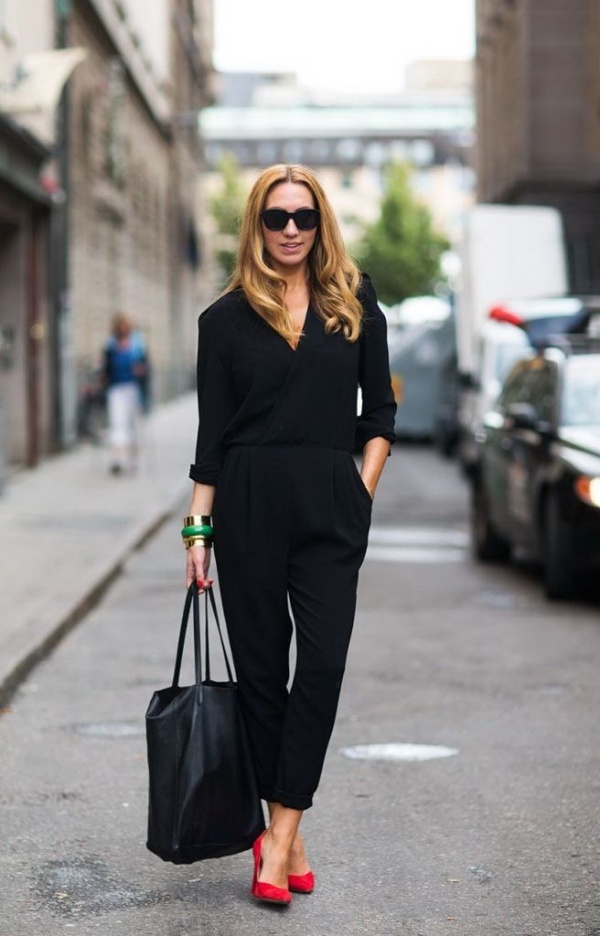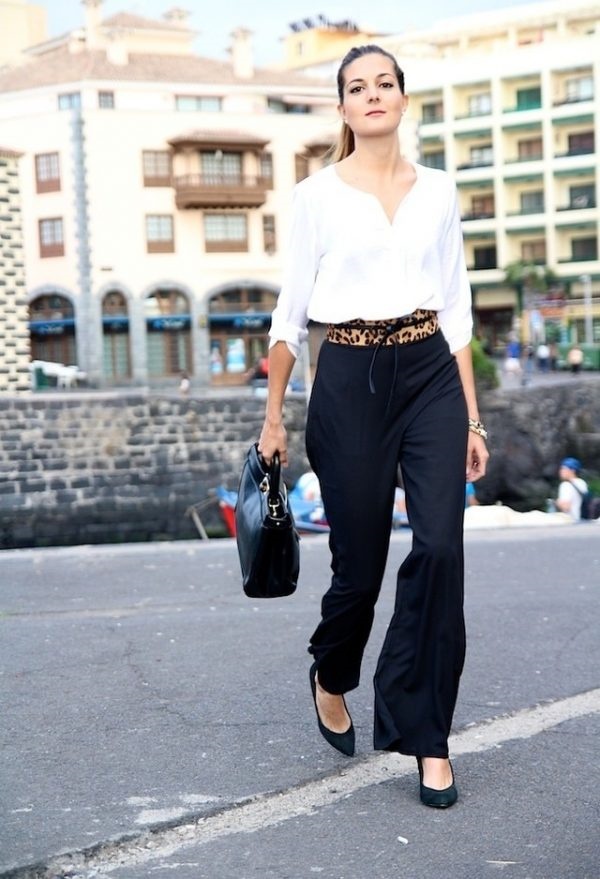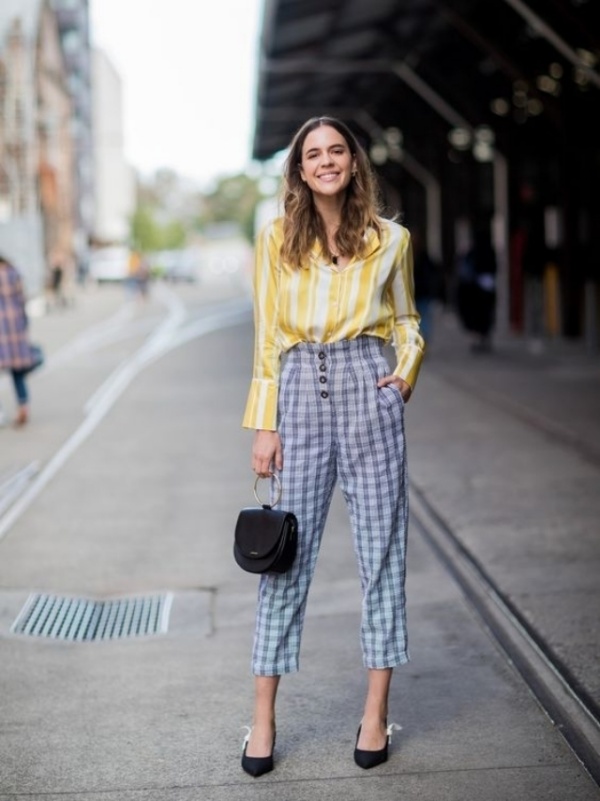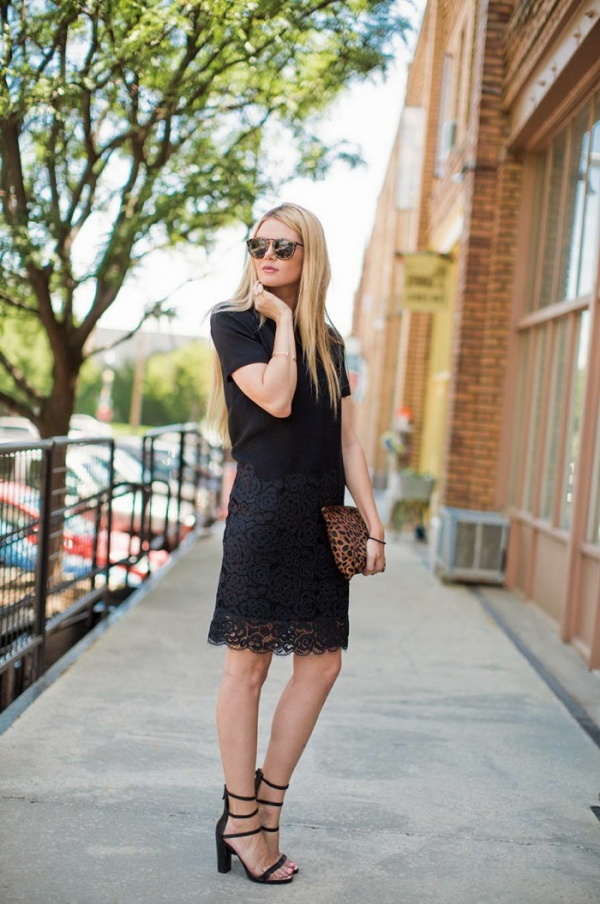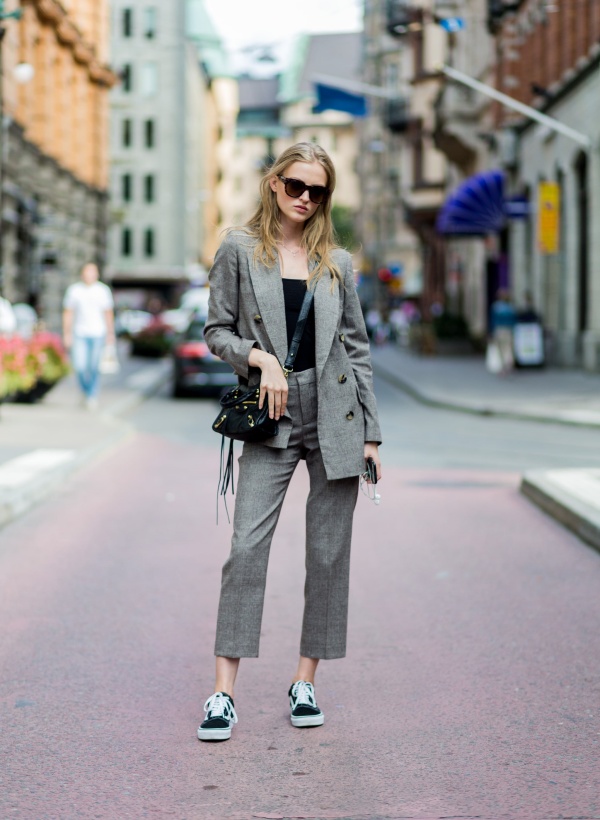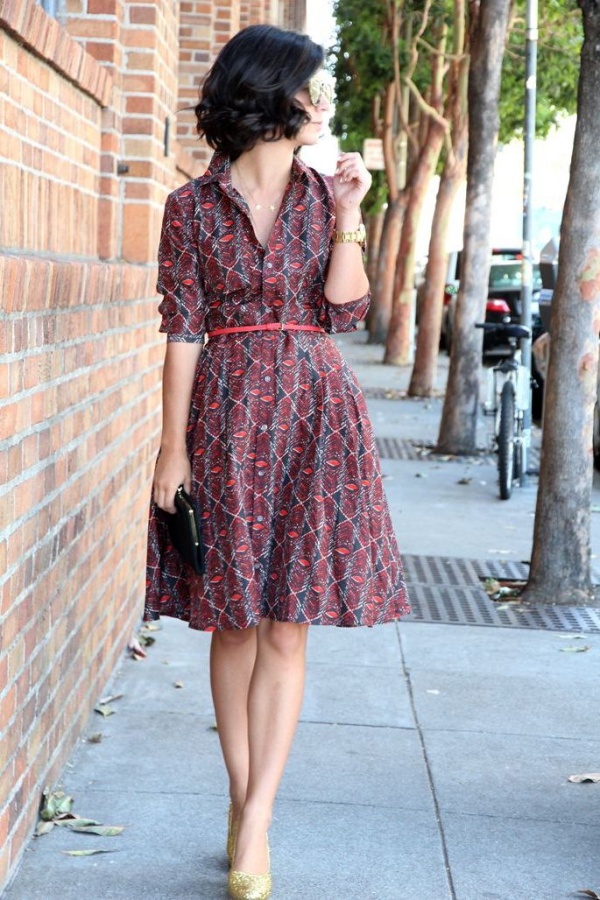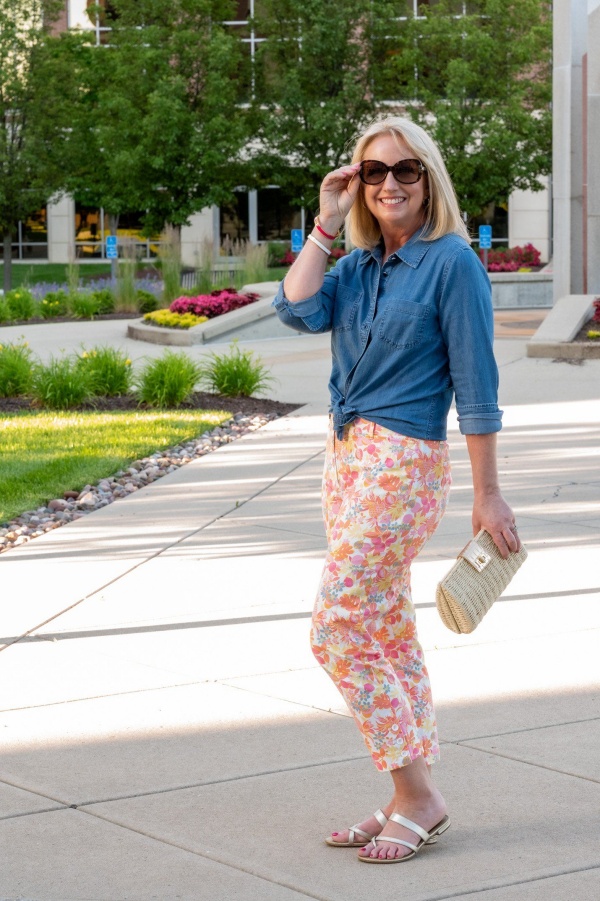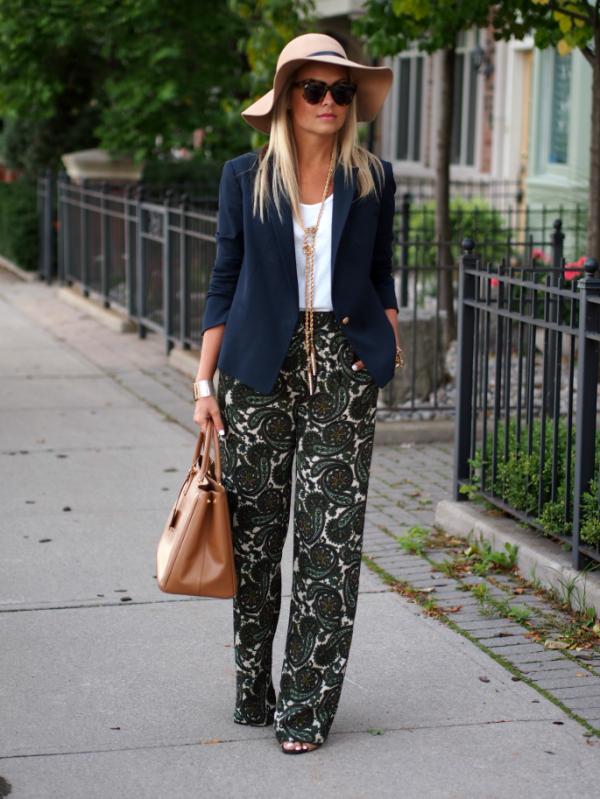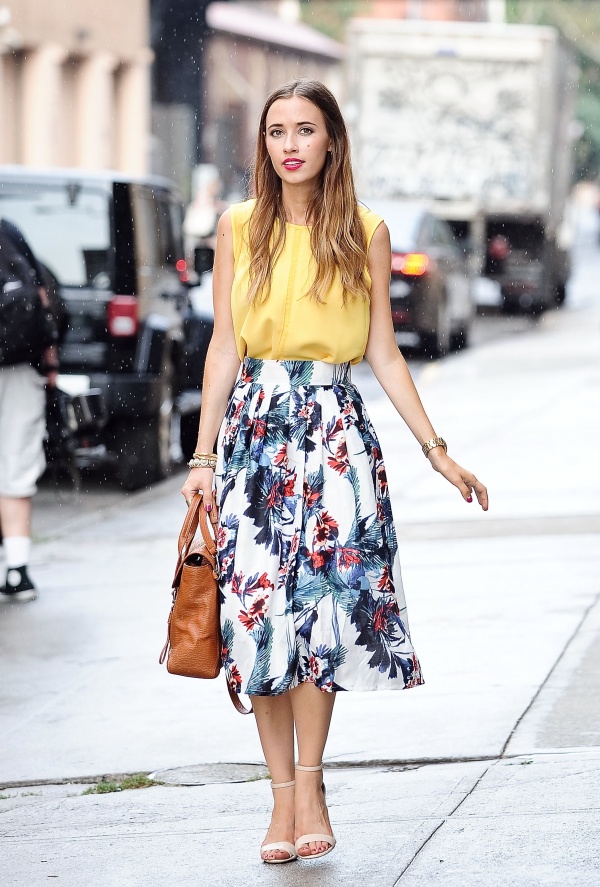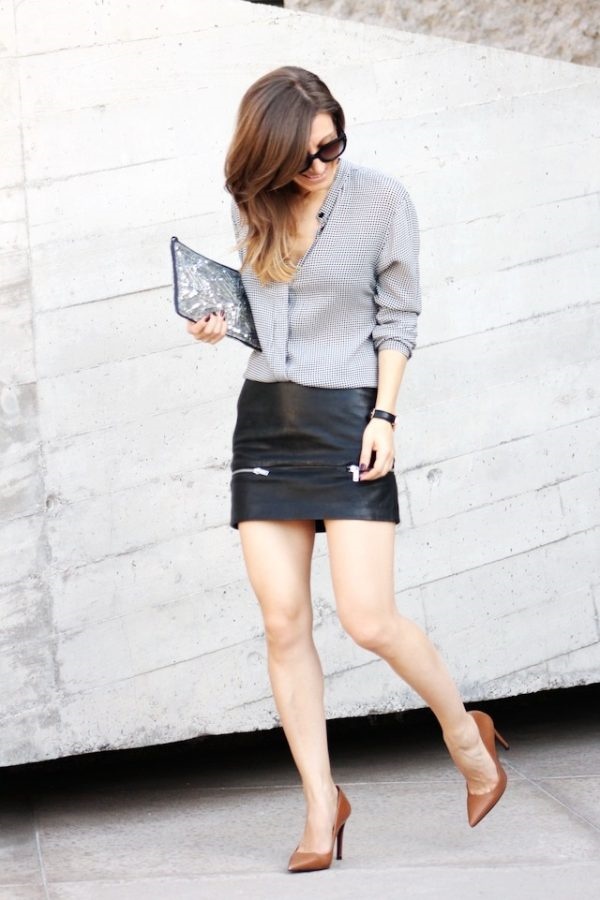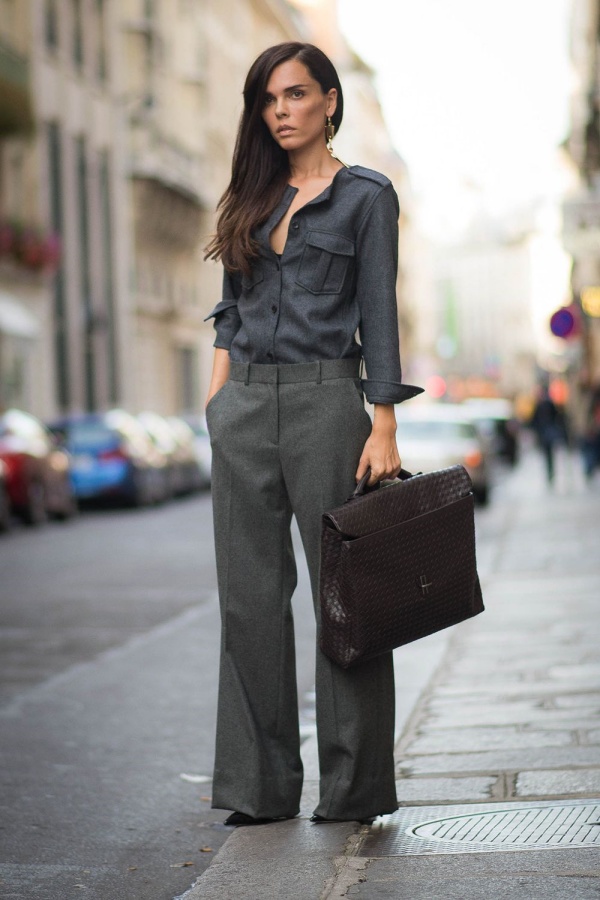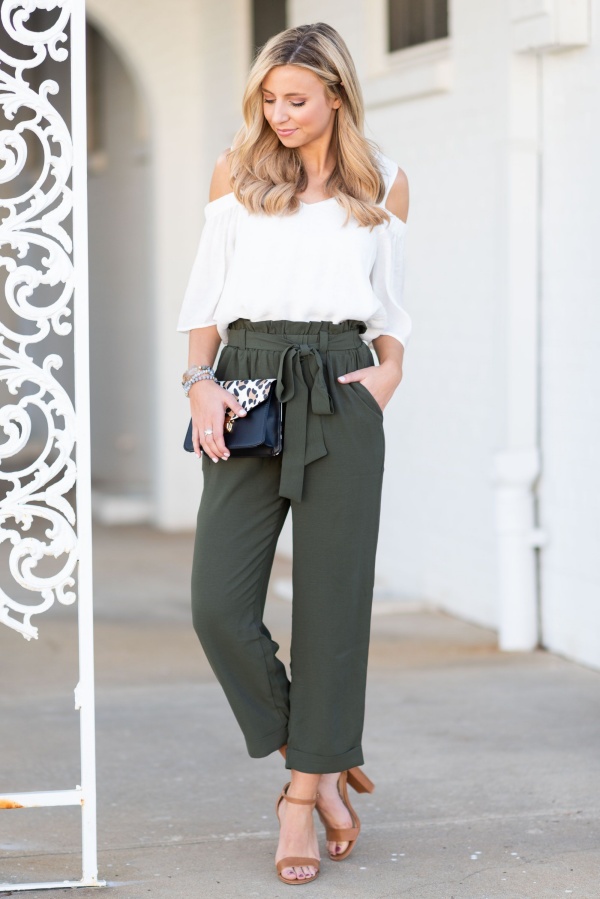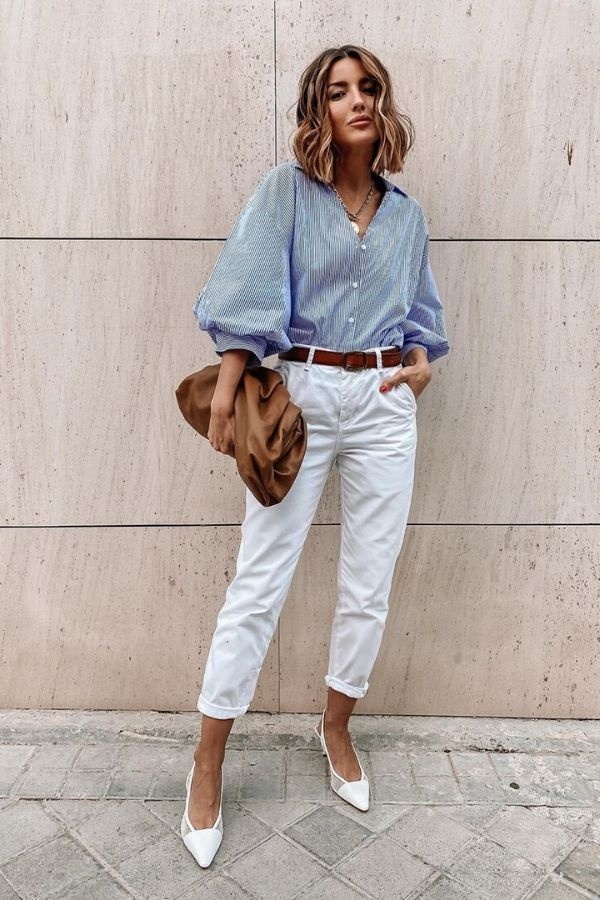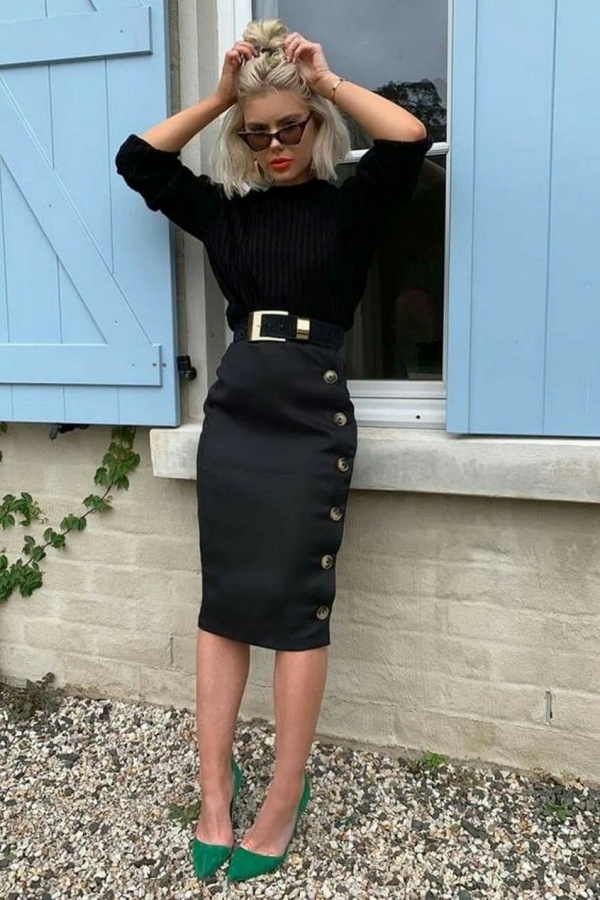 Conclusion
When you are opting for a business casual outfit, you should be aware of the fact that it does not break the office dress code. Business casual outfits are created to offer the employees' comfort and style statement while keeping up with their top-notch professionalism. Take out an outfit from your wardrobe that is neither too formal nor too casual for creating the best business casual for women. If you are still keeping the idea that business outfits cannot look stylish, then it is the prime time to go beyond your prejudices and opt for business casuals.
You don't need to go for extra shopping while switching to a business casual style. You can just combine your regular attire with some of your formal clothes to innovate a business casual style. It is quite essential to maintain your comfort and flexibility at the workplace. If you cannot feel flexible in your professional place, you may fail to perform with your complete potential. Therefore, don't stay away from giving a try to business casual attire for women and express the fashionable aspect of your personality among your colleagues.