40 Trending Winter Business Attires for Women
I absolutely love winter morning, the chilly breeze in the air, ingenerate pink blush on my face and the warm comfort of knits and cardigans. But waking up and dressing up for office is too tough of a task. With options just limited to winter clothing, it can be challenging to style everyday trending winter business attires for women. Also, when it comes to styling and dressing up, women hardly give up, because that's our forte. Let us make the winter morning and work outfit more trendy with all those basic winter clothing pieces.  We know that fall is about to end and winter is coming, during that transition phase of weather when it is neither too chilly nor too hot, these are perfect fall work outfit ideas.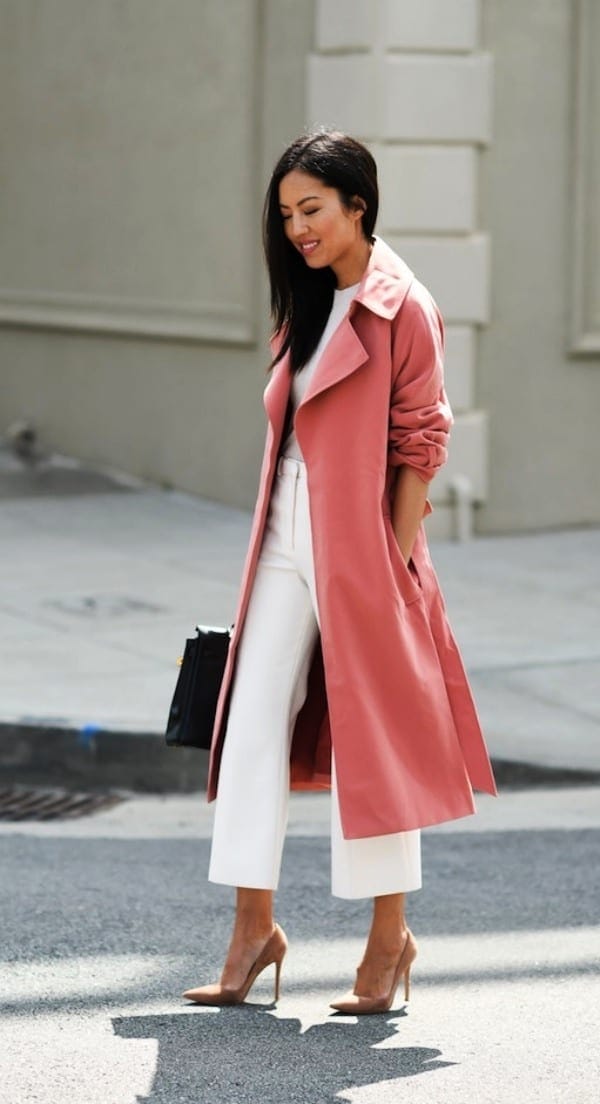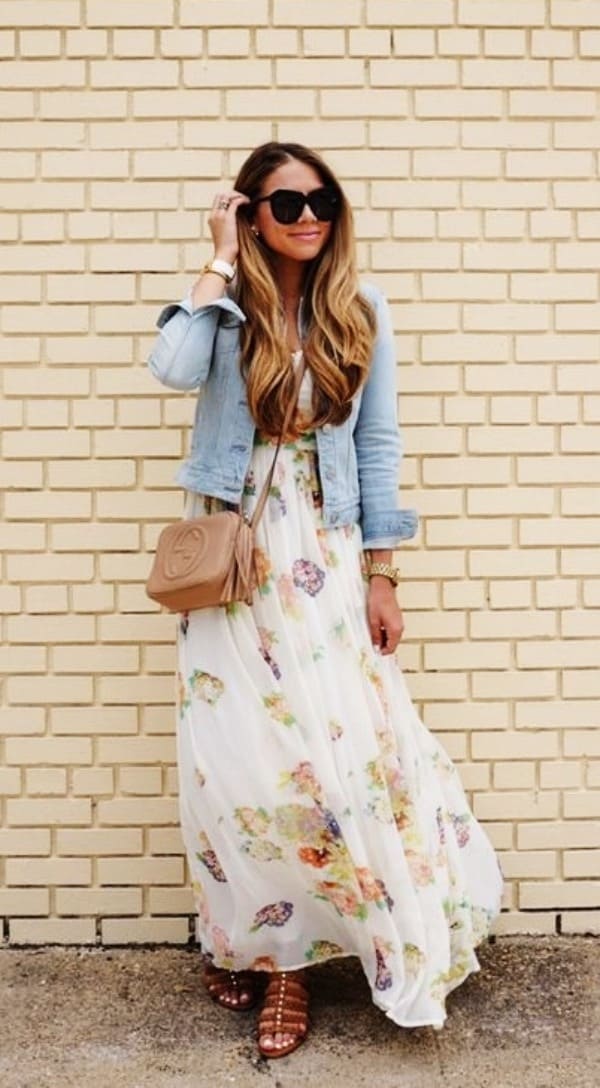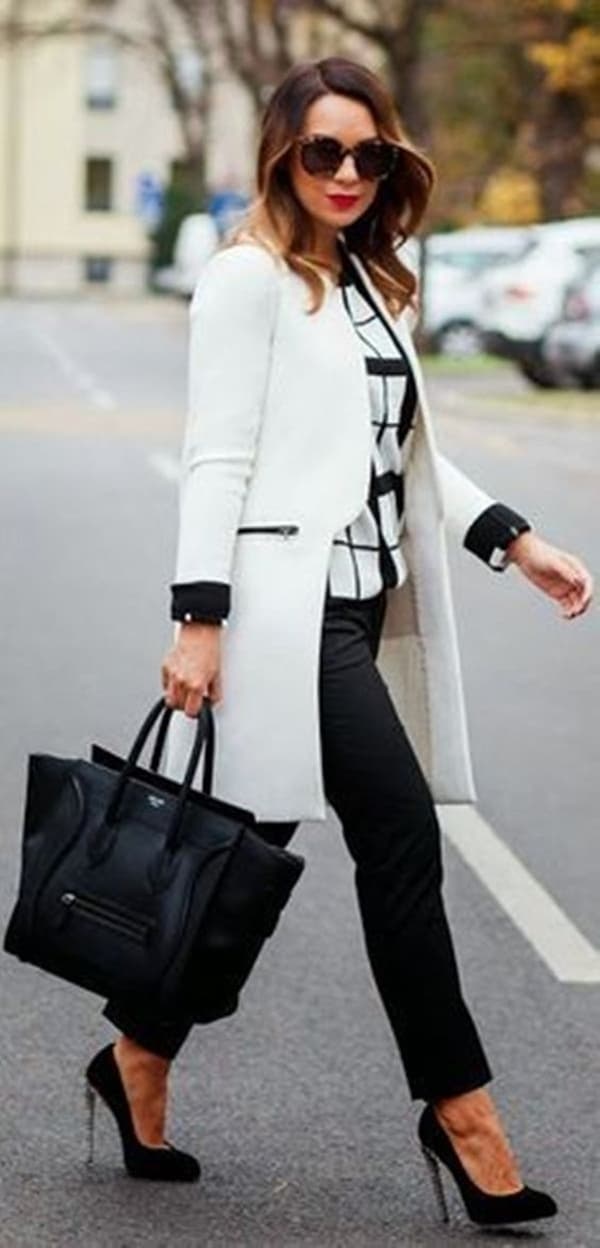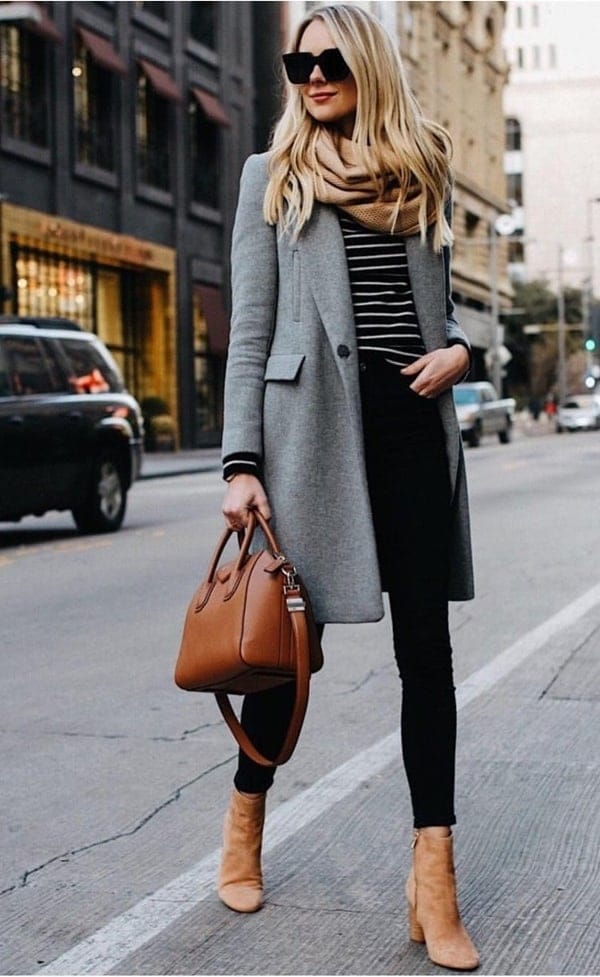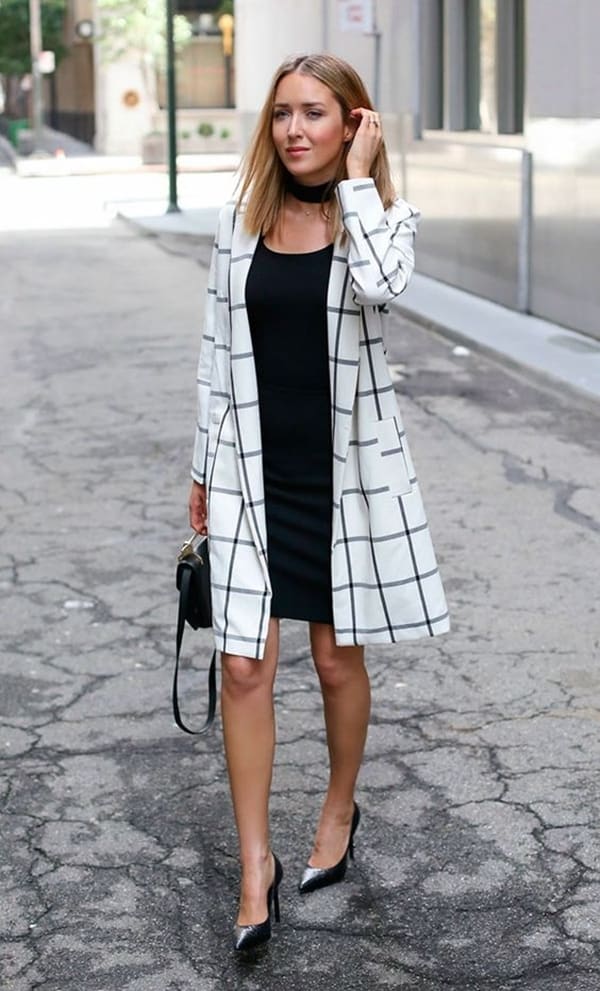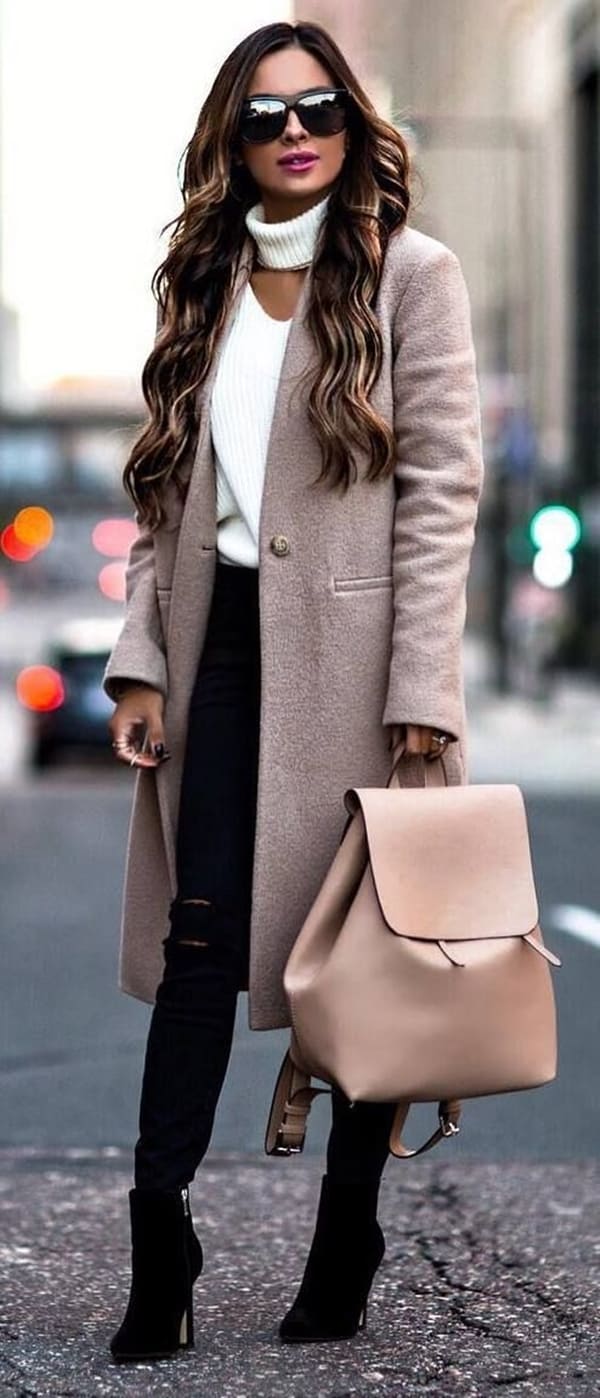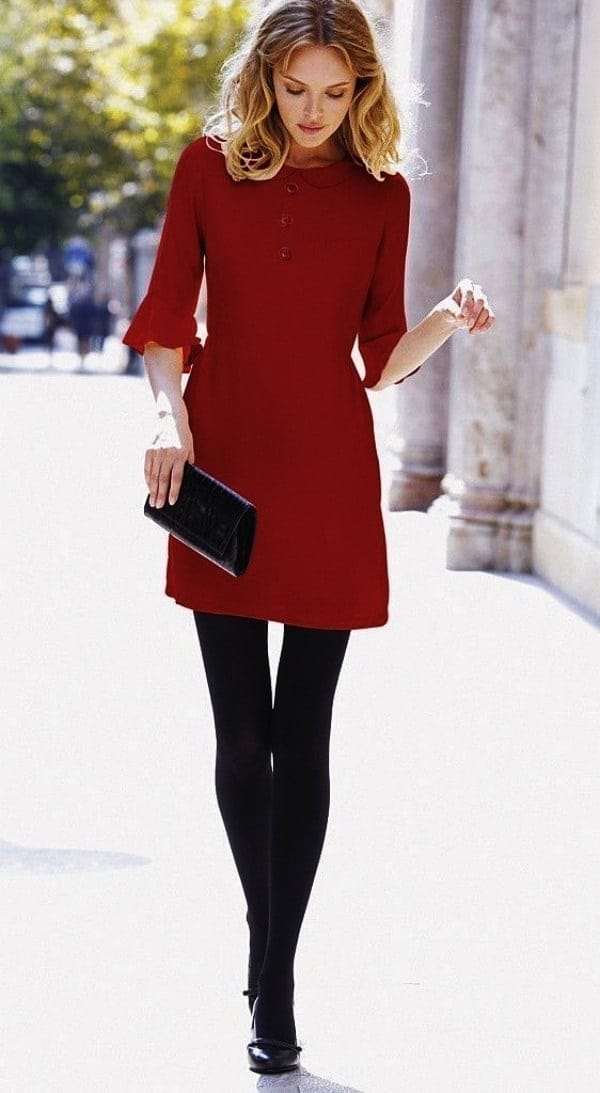 Trending Winter Business Attires for Women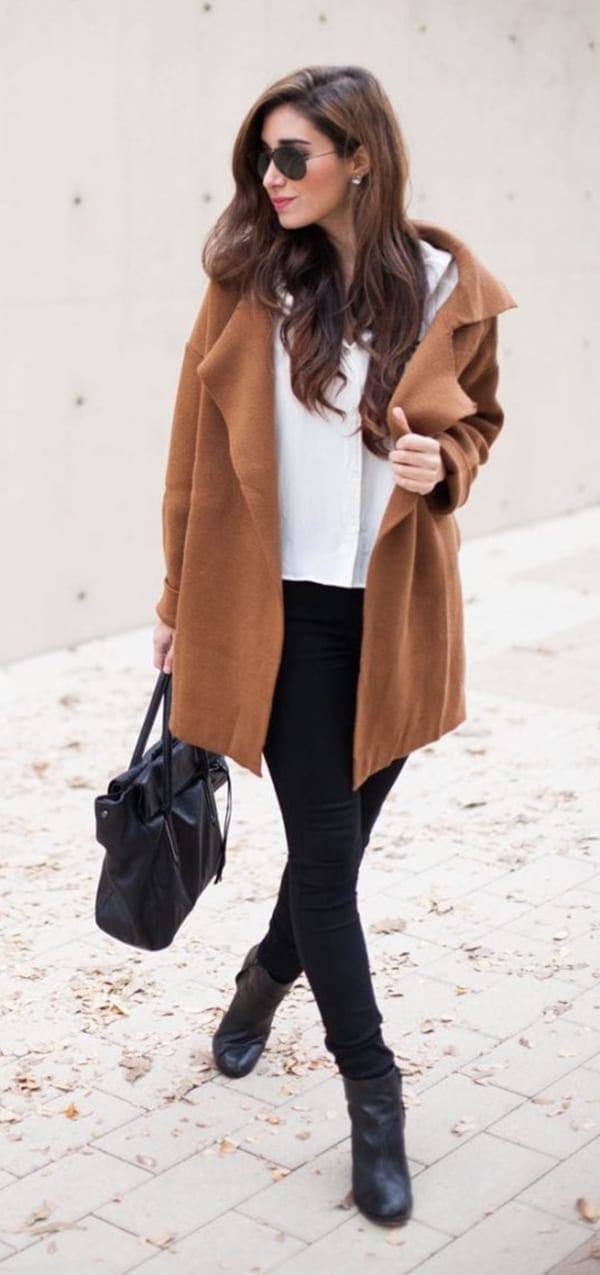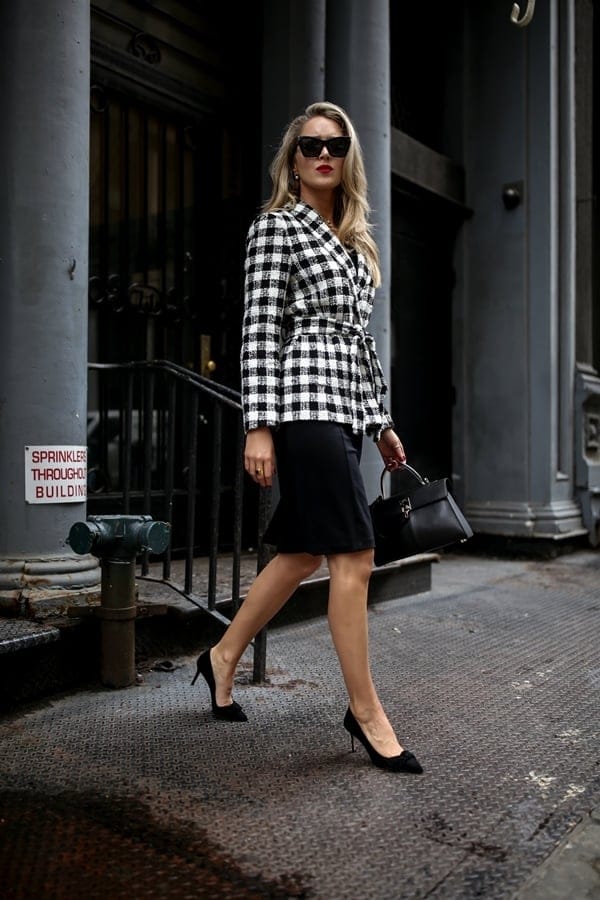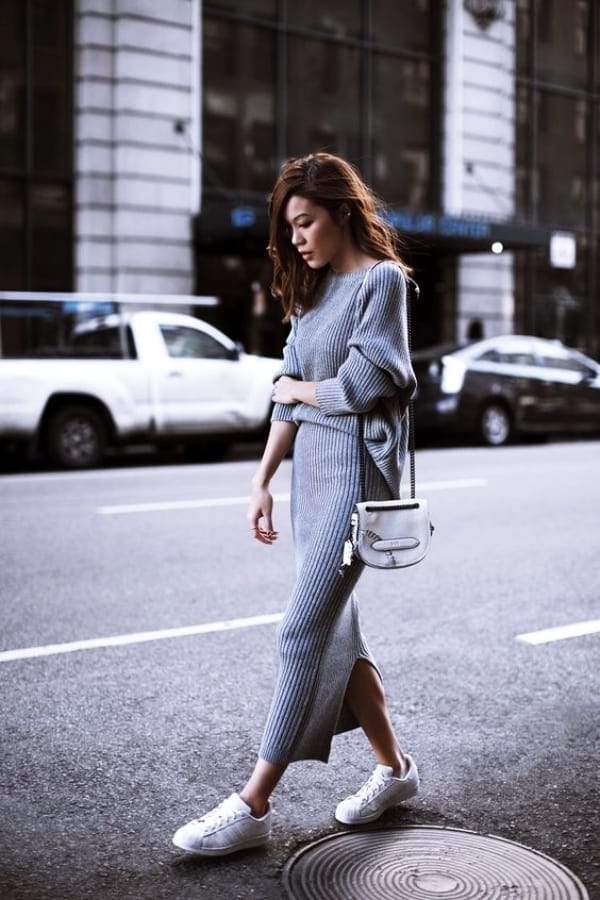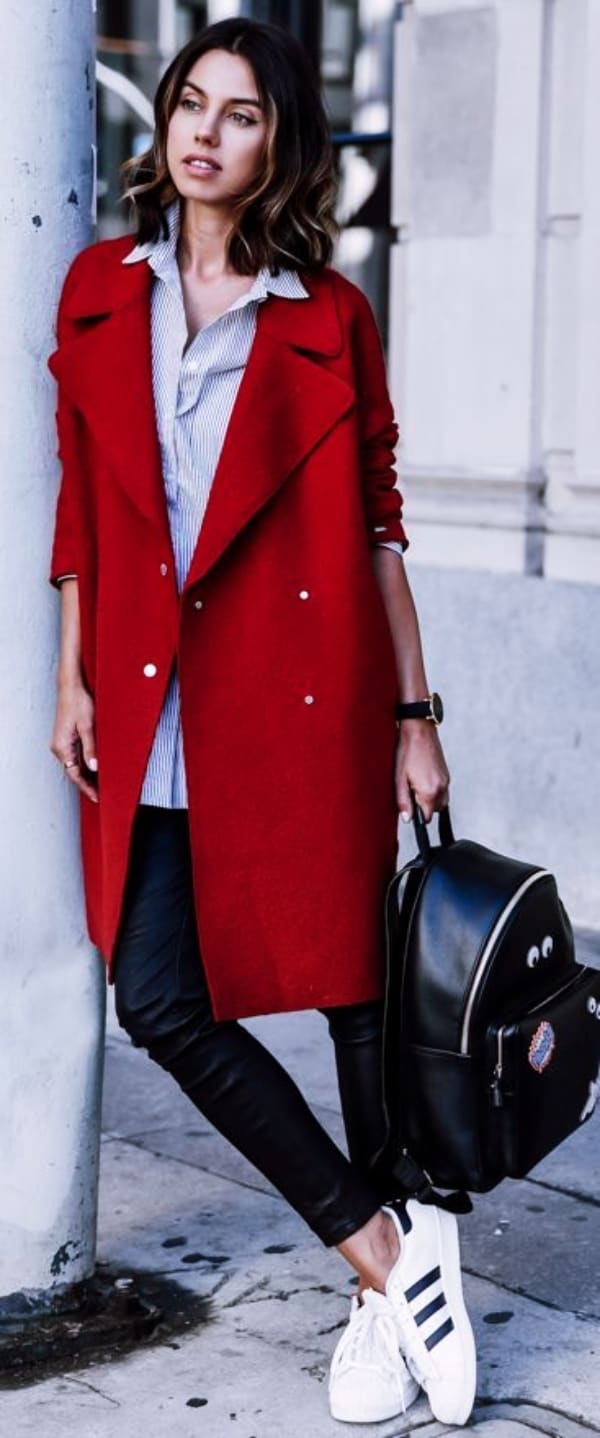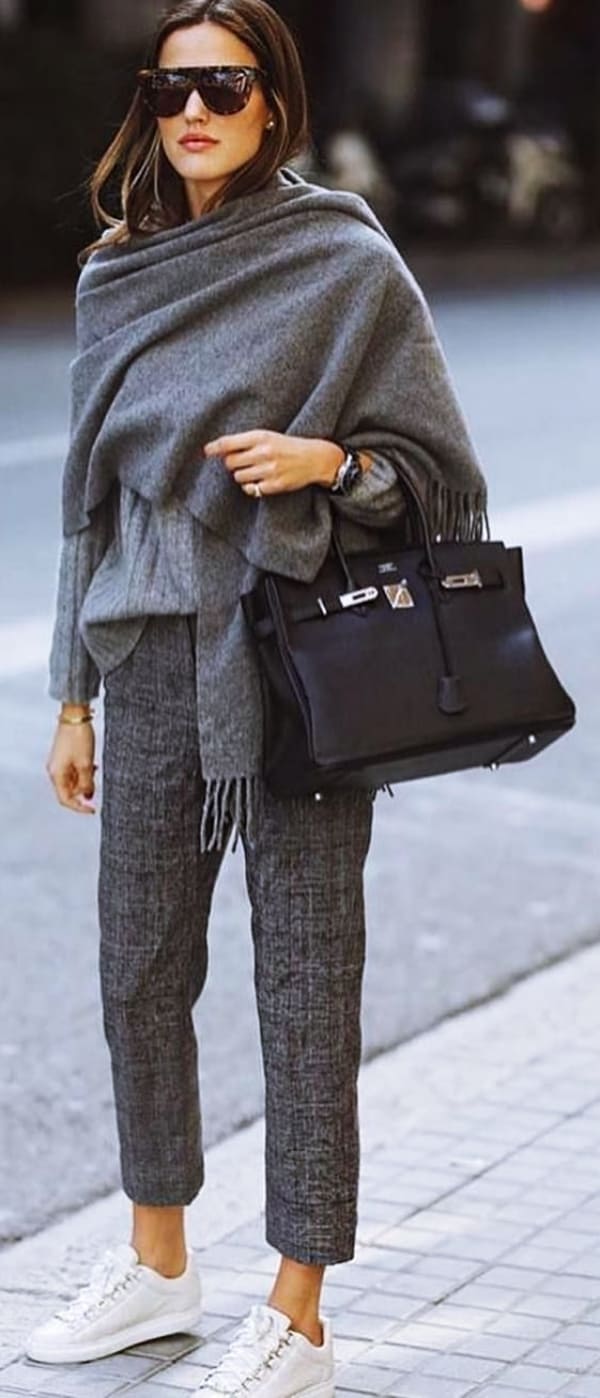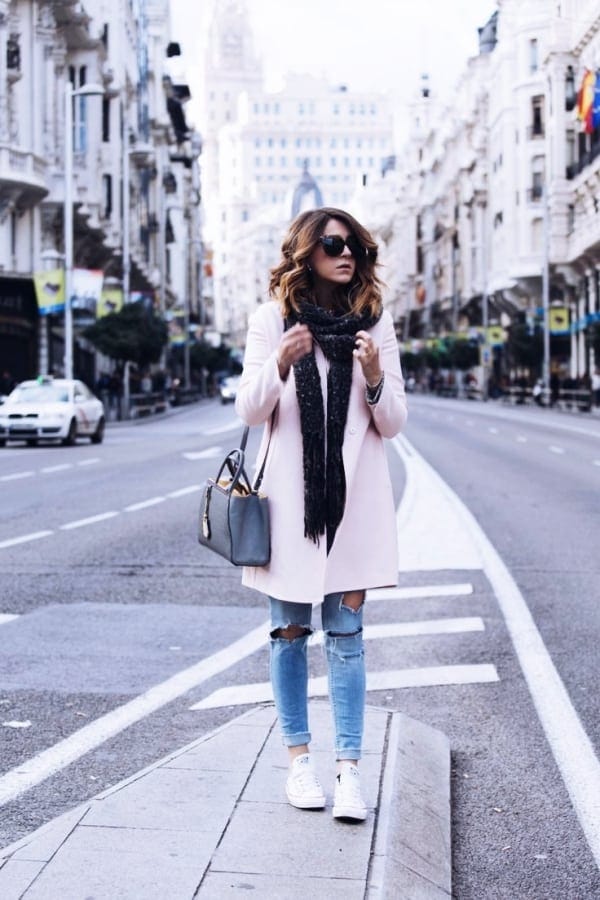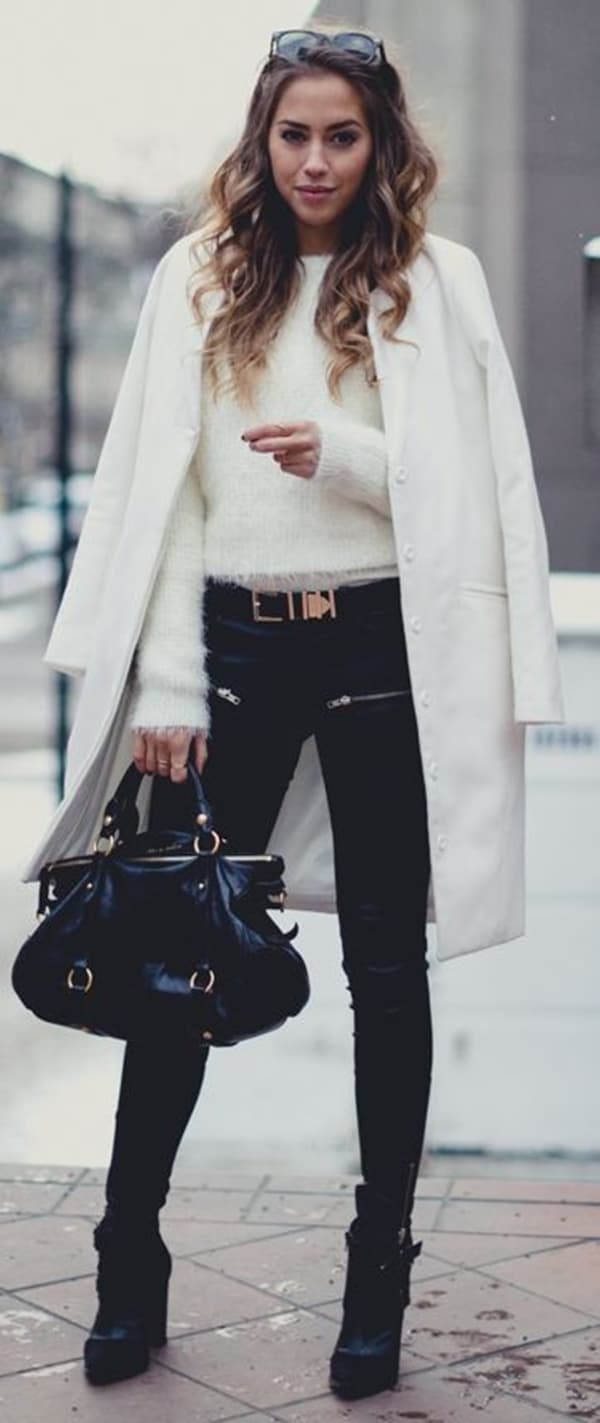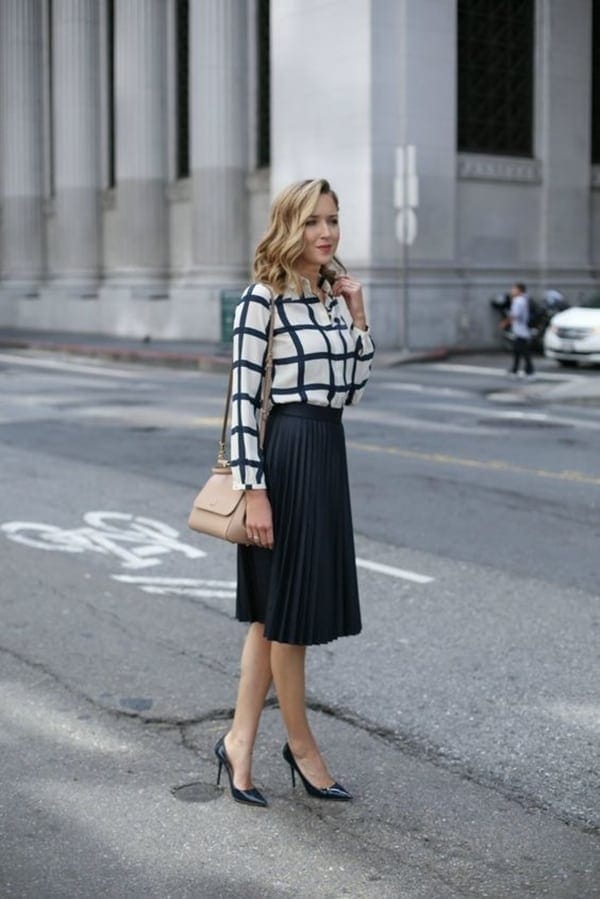 Trench Coat + Skirt
If you're a trendsetter, you should definitely go for trending winter business attires for women. Never compromise in style, ladies. You can still wear those super cute skater skirts and to save your legs from the chills and unwanted attention, wear up high tights. Trench coats totally go along with the skirts, they basically level up the entire outfit. Are you too early in taking out all your knits and trench coats when fall hasn't even finished yet? Don't fret upon it, you can roll these fall inspired business attire. 

Knitwear + Jeans
Under Tuck your knit sweater in your jeans for this trending winter business attires for women. You can always pick colours like mustard, undertones of red for knitwear, as they totally scream winter-approved. To make your outfit classy, an oxford shoe is a great idea. Don't mind carrying an extra size handbag that totally goes along with your knitwear.  Here are some fall outfits which will fall in love with them right now. Have a look and hit the stores right now.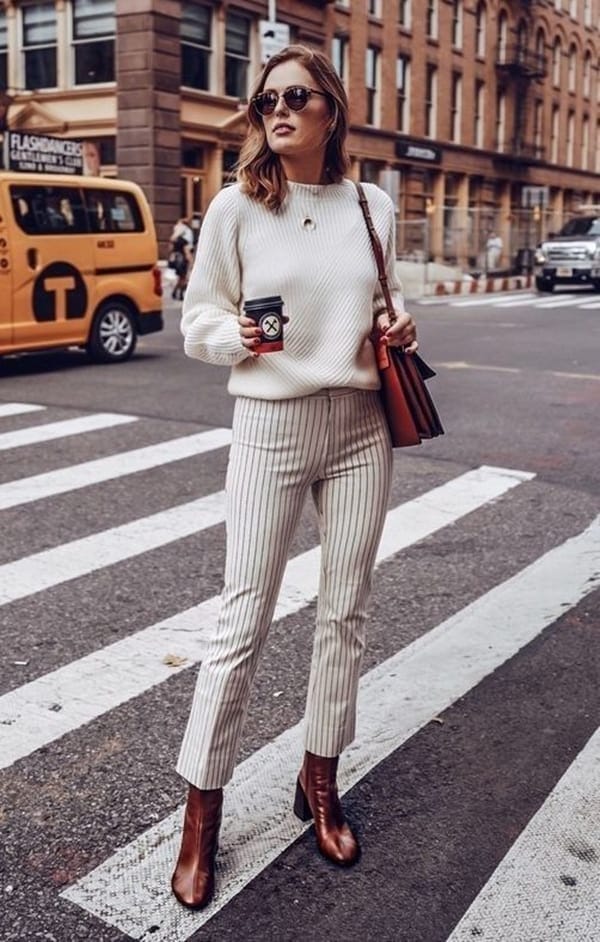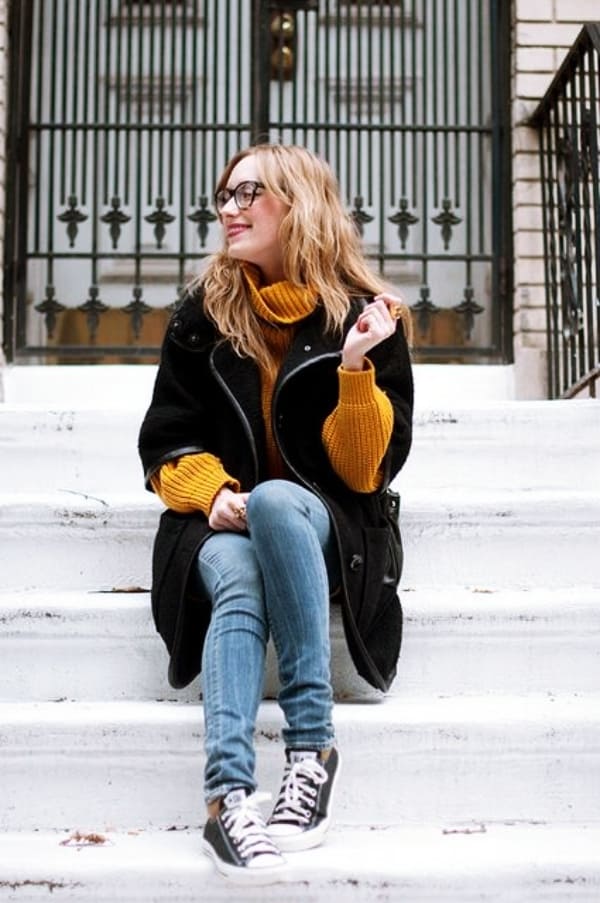 Leather Jacket + Skinny Jeans
Leather has been there in the vogue since a very long time now. Leather jackets are might appear a bit informal at the office but not when you style them accurately. For an office-appropriate look, the leather jacket has to be paired with denim that isn't distressed or torn. Another best thing about the leather jacket is the way it hugs the figure, making you look so sexy.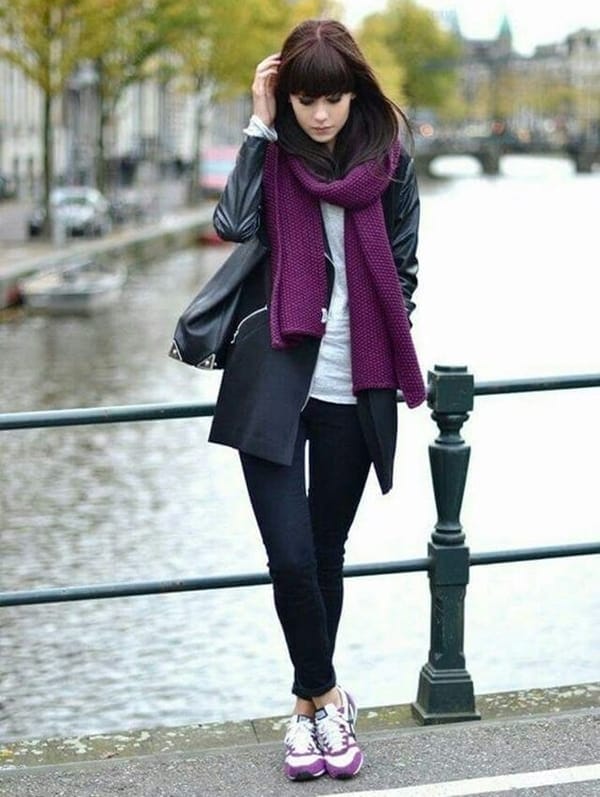 Oversized Cape + Knee High Boots
What's is comfier than an oversized cape draped over your shoulder? With the air conditioner on all time in office, it can get really chilly inside the office as well. To save you from cold, drape a stylish cape and high knee length boot. Pick solid dark colour cape which it has not too bold prints and sober print all over. There are so many ways to style your jeans that work.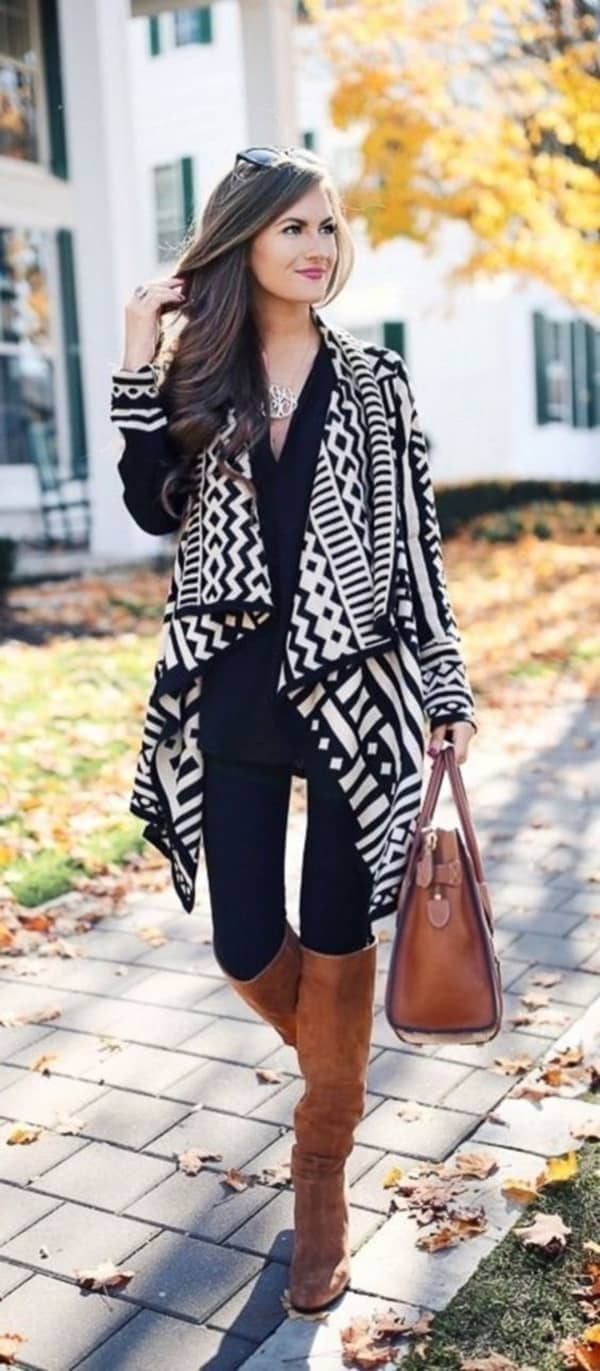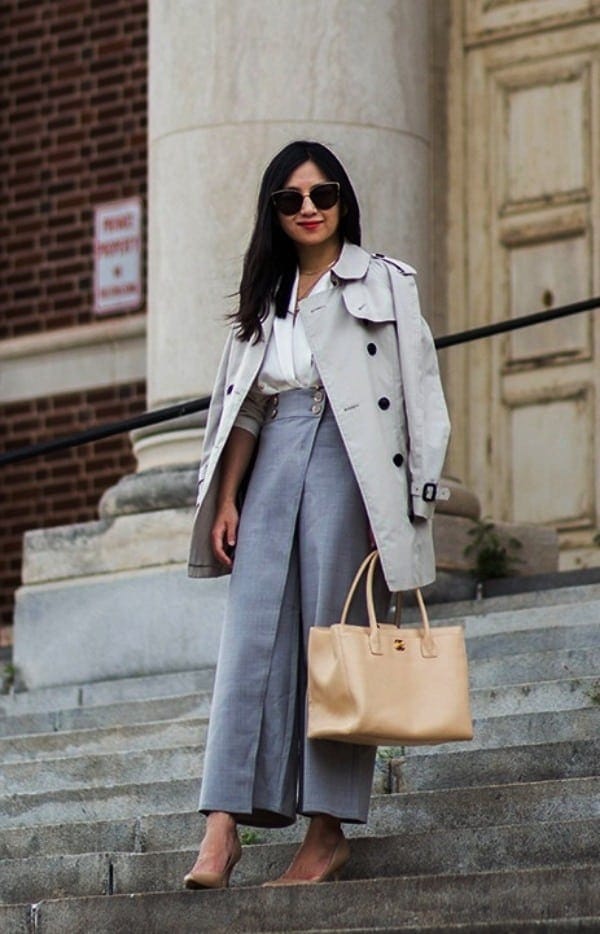 Fur Jacket + Pants
A pantsuit is the casual office outfit which we wear almost daily. Ditch the coat jacket and be the trendsetter with a faux fur jacket. It instantly amps up the outfit and makes it more dramatic. Fur jackets are the trending winter business attires for women. If your outfit is sorted, time to get done with the hairstyles as well. These are some gorgeous hairstyle which won't even take five minutes to be done.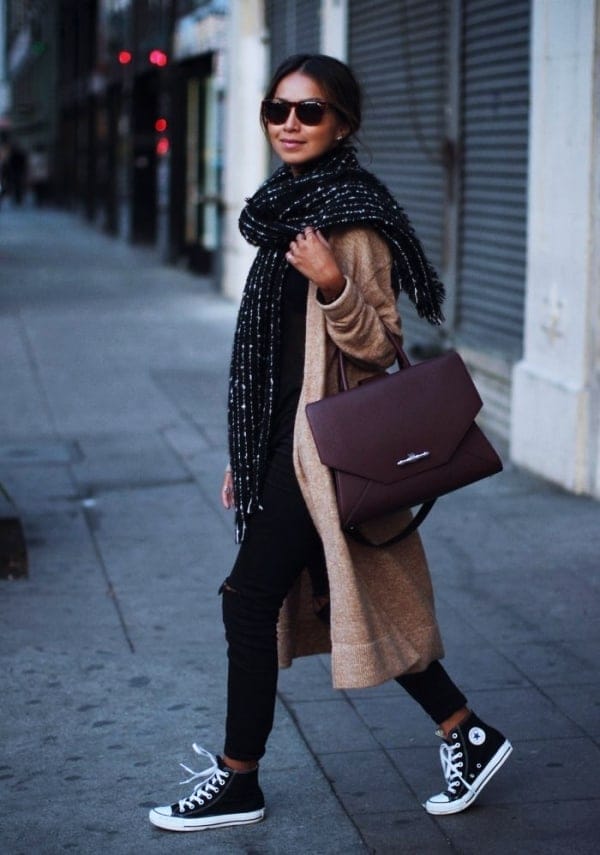 Sweater + Collared T-shirt
If you have almost zero tolerance level for the chilly winds, time to take out those sweaters. After all, it is sweater weather! But have you ever tried wearing a sweater over a collared T-shirt? It is such a trending business attires for women. When the outfit is perfect, so should be your hairstyle. Henceforth, we have some really cool hairstyle for short and fine hair.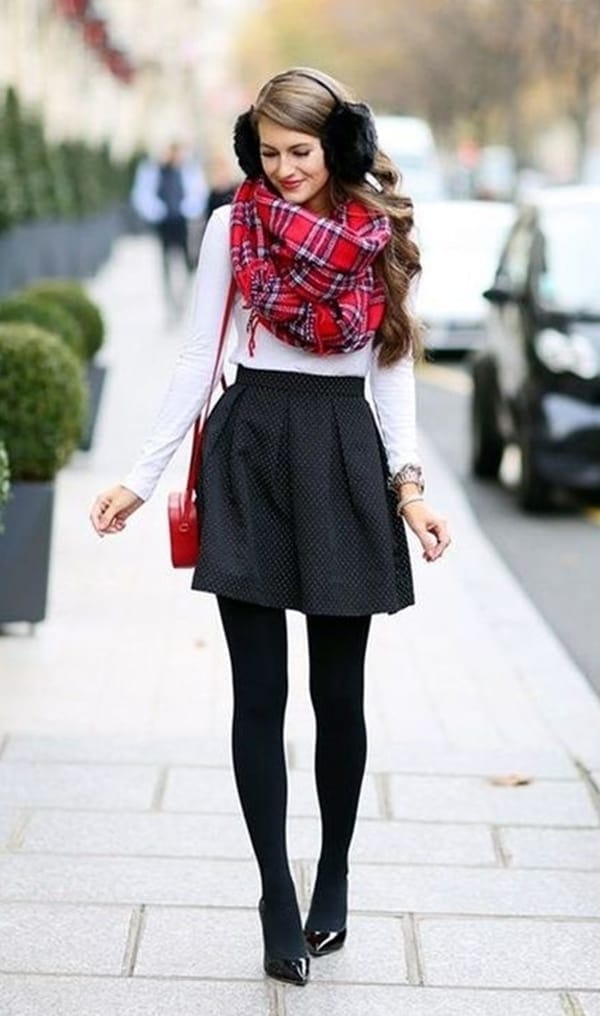 Scarf + Casual Shirt
A scarf is the most versatile clothing piece, it goes along with every outfit. You can wear a knit scarf, floral scarf, chiffon scarf, whatever may go best with your outfit. Scarf just complement with a casual shirt, makes it trendy and acts like a winter shield.  Does the thought of getting a hair colour cross your mind? These are some really cool fall/winter inspired hair colour to copy this year.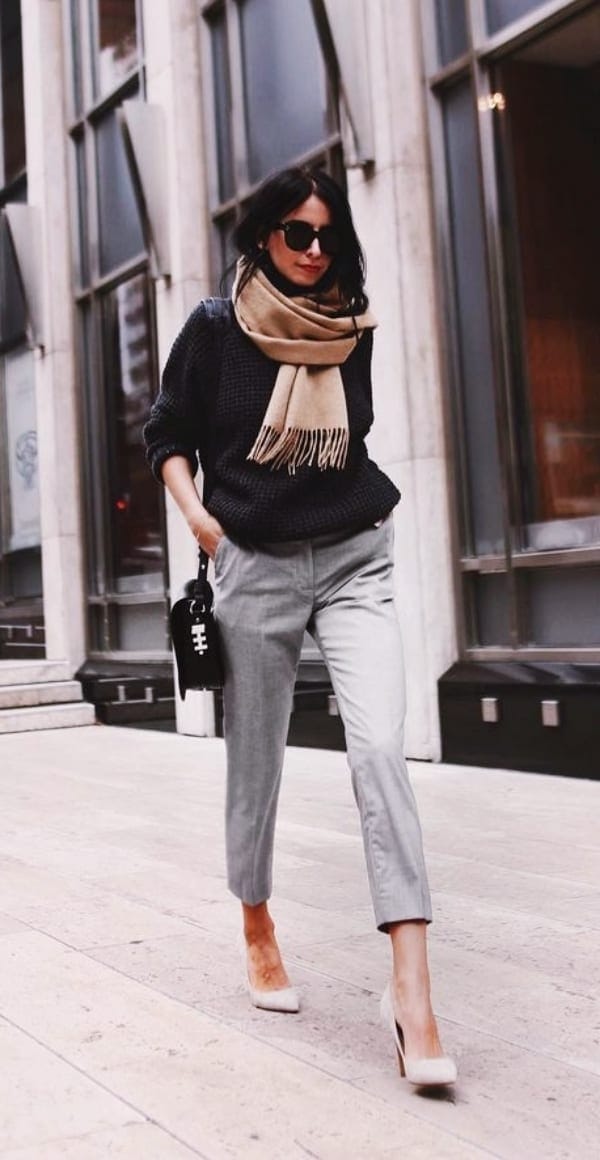 Long Shirts + Leggings
Has peanut butter and bread combination ever failed you? Then, how can long shirts and black leggings fail you? These are the drop dead the most trending combination ever. Leggings just make the legs look slimmer, so brownie points for that. This outfit is light and trending business attires for women. Get your nails done so that you can flaunt in office.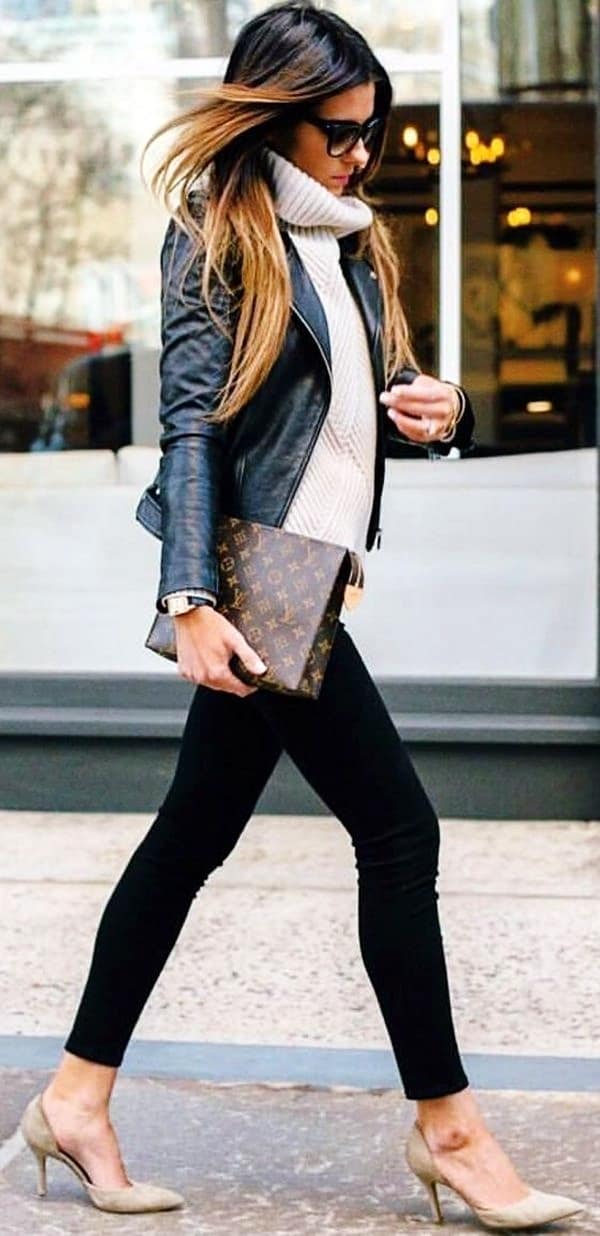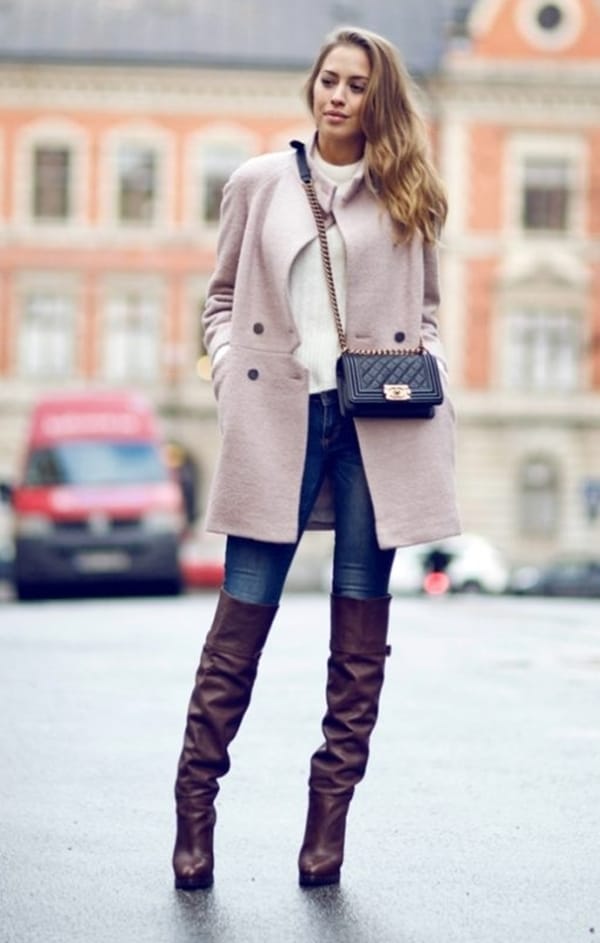 Oversized Sweater + High Heels
Matching sweater and heels, a perfect colour coordinated winter outfit for women. You can also put on a beanie while on the road, that makes you look extra cute. Oversized sweaters are so flattering and comforting, making it trending winter business attires for women.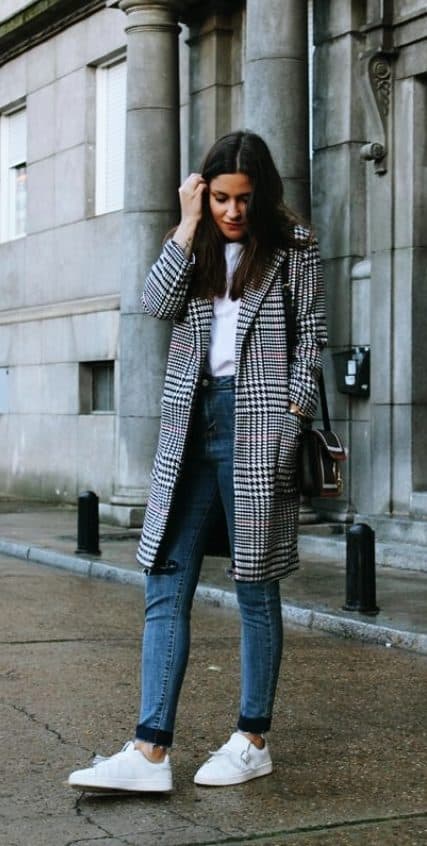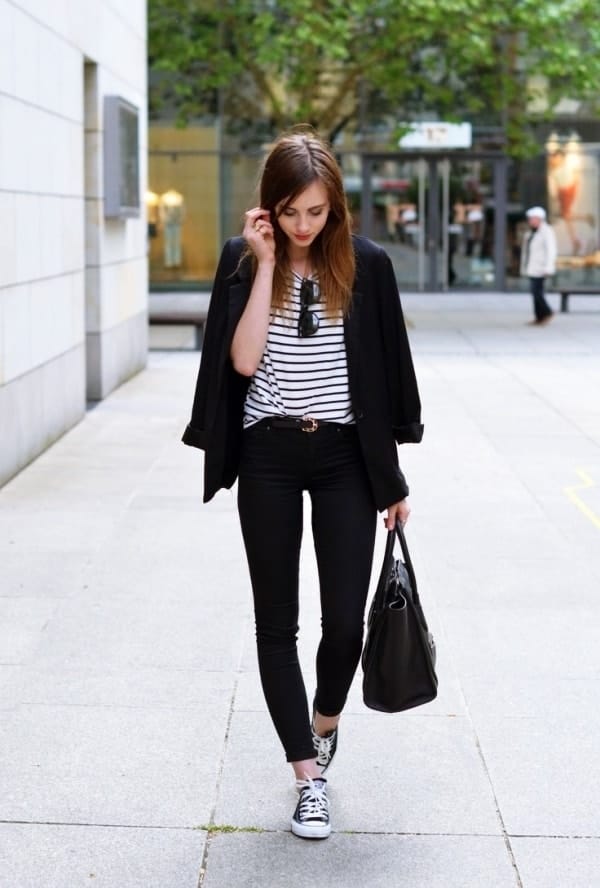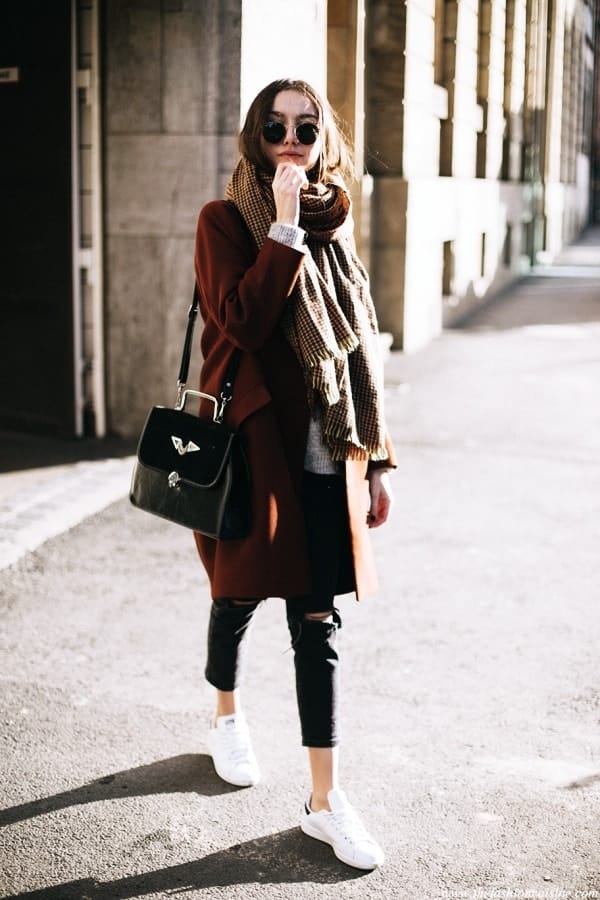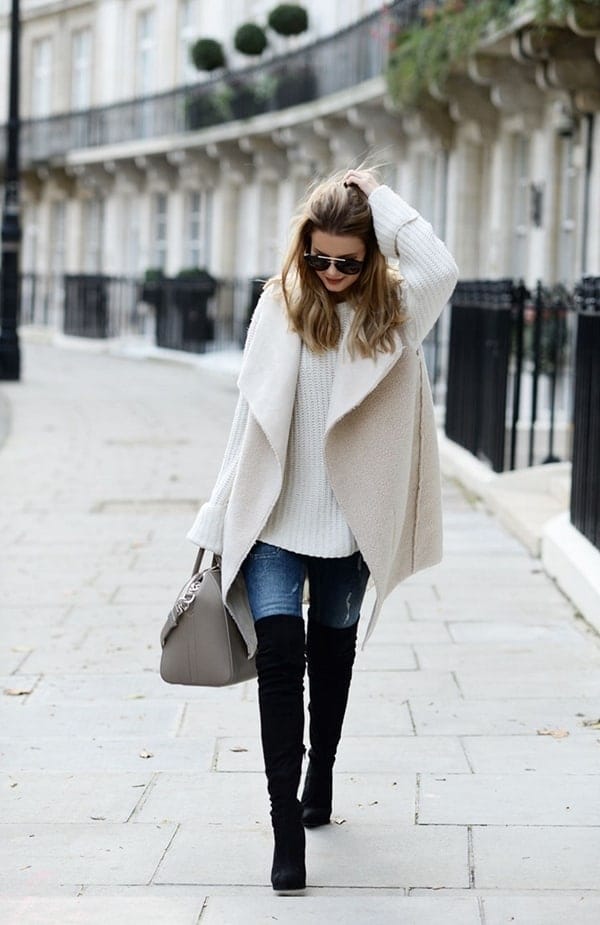 Stay warm and stay classy, try these trending winter business attires for women. The true pleasures of winter are layering and having a hot cup of coffee in the morning.