30 Best Short Hairstyles for Women Over 50
Hairstyles have always been prime and the most beautiful way for women to express themselves. There exist so many of them that one can even count, they've evolved dramatically since ages and they'll keep changing until humans go completely bald ;-). Women across all the age groups adore good hairstyles and hence should try on doing experiments with the hair.

So, flaunt up your looks with these amazingly eye-catching haircuts.
Best Short Hairstyles for Women Over 50
It is always recommended by stylists to always go with the haircut that matches the shape of your face. So, below listed are some of the stylish and cool haircuts classified according to the face type.
Short Hairstyles for Women over 50 having Round Face
The most common face type is the round-shaped face. It tends to have fuller cheeks and no- angular features. Following are some best-suited haircuts for women having an oval shape.
Bangs and Bob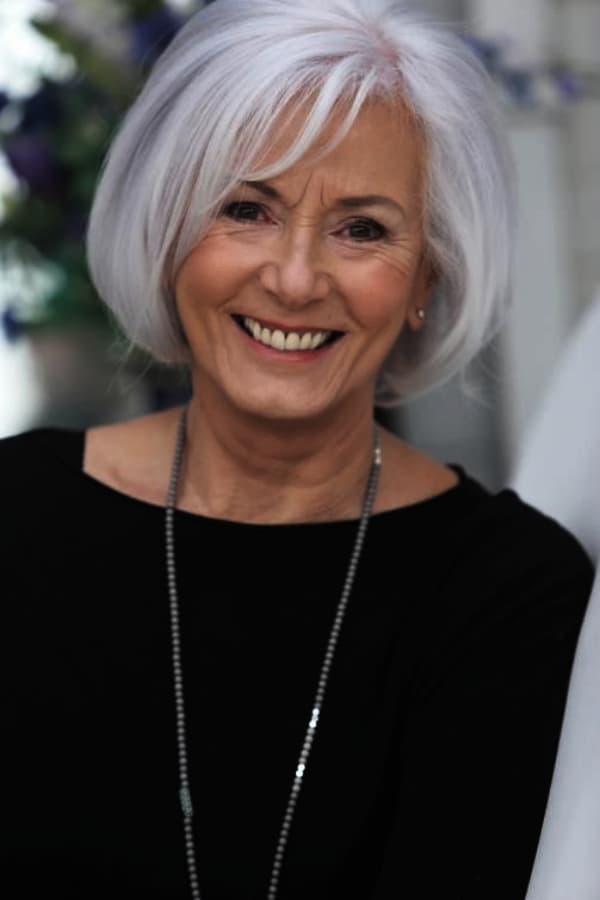 Bob never goes out of fashion. And who doesn't admire bangs?! Merge these two extremely sweet styles and see the magic that unfolds! Get the strands of your hair done with highlights of hue. This hairstyle goes well with slightly straight and thin hair.
Short Crop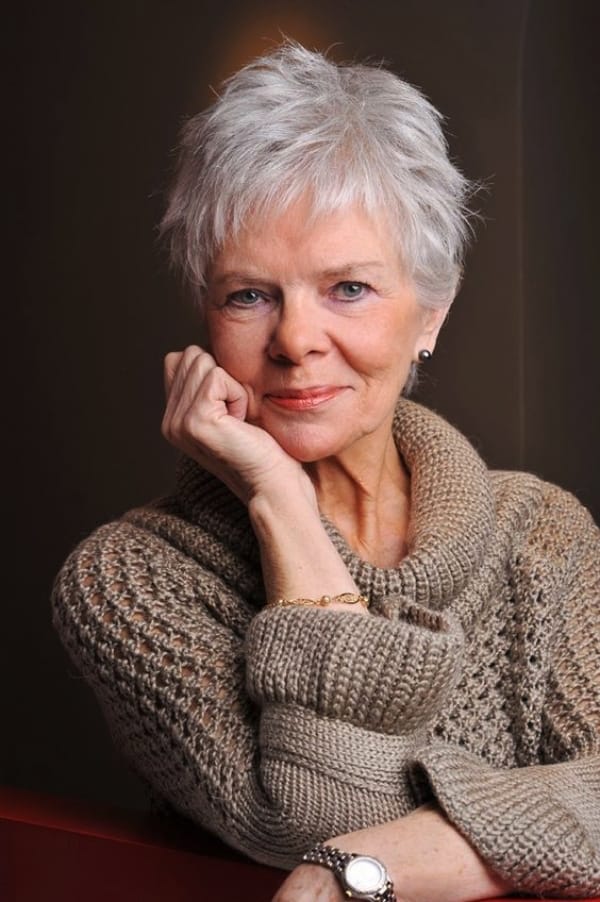 The shorter the length, the easier to manage. Most women in this age group desire to keep their hair length short and steady. Short Crop is the perfect hairstyle to match the wish. Change your look with this haircut with keeping the roots slightly darker.
Spiral Perms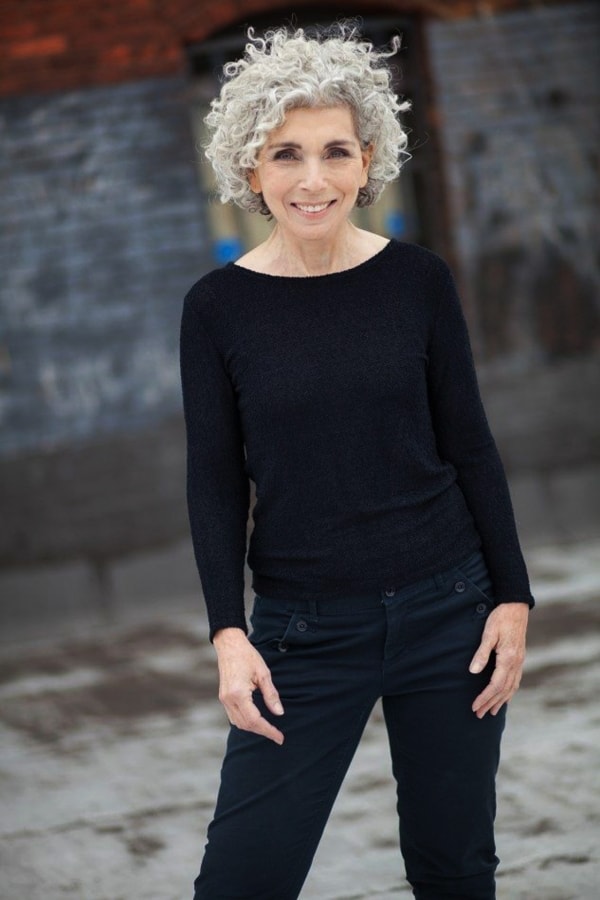 How about having a retro look? Hairstyle with spiral perms is the best fit. Also, women who are fond of curls can also go with this look. Perms look great when combined with ombre or blond.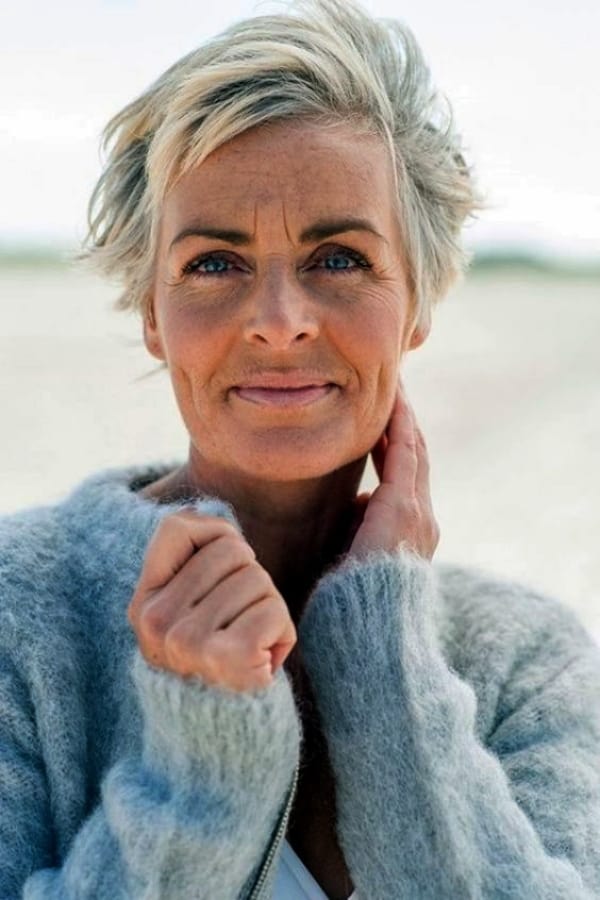 Such a cute and stylish hairstyle to fall in love it. Pixie with bangs on is the one such haircut that can suit hair of any color and texture. Try slight grey highlights on light pink base to give an adorable look.
Short Hairstyles for Women over 50 having Oval Face
Pointed chin, fuller cheeks, and softer jawline are what makes a face look ovular in shape. This facial shape comprises of the sharper features as compared to other shapes.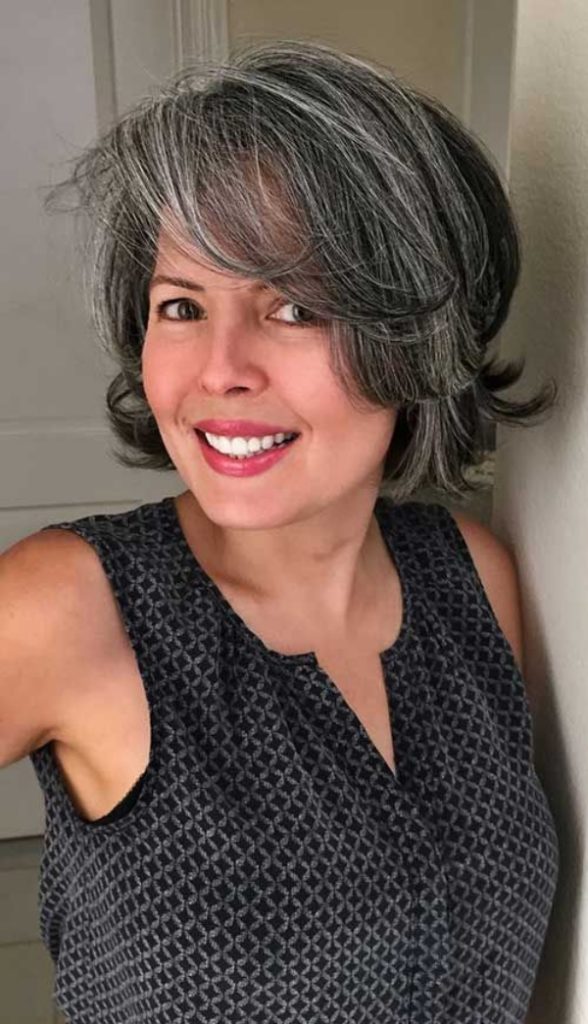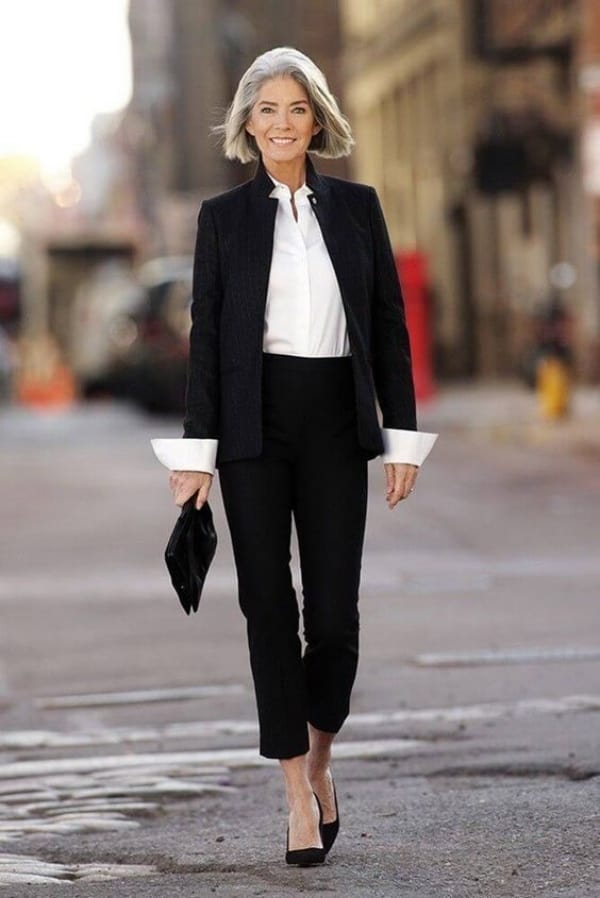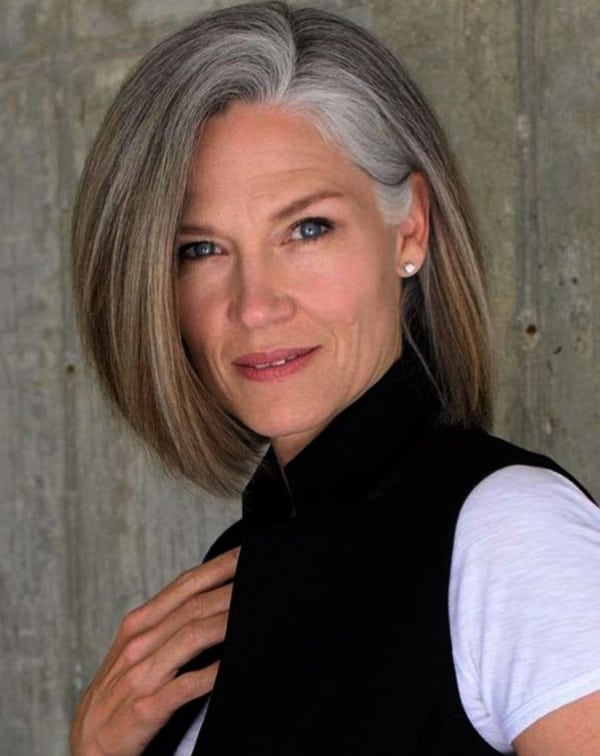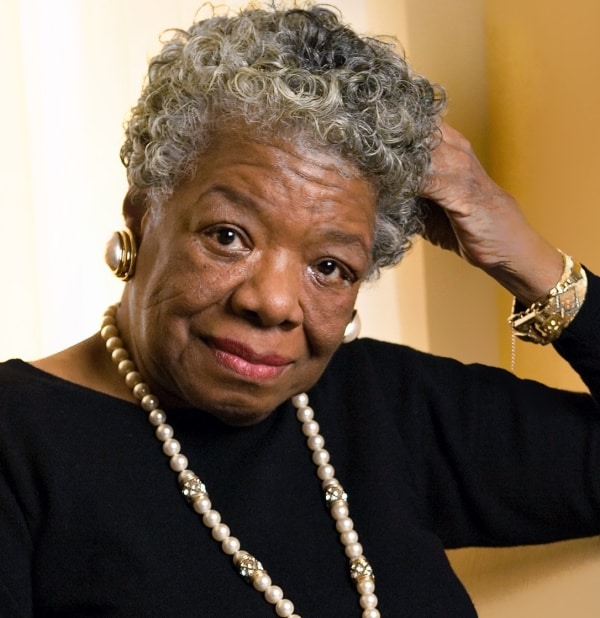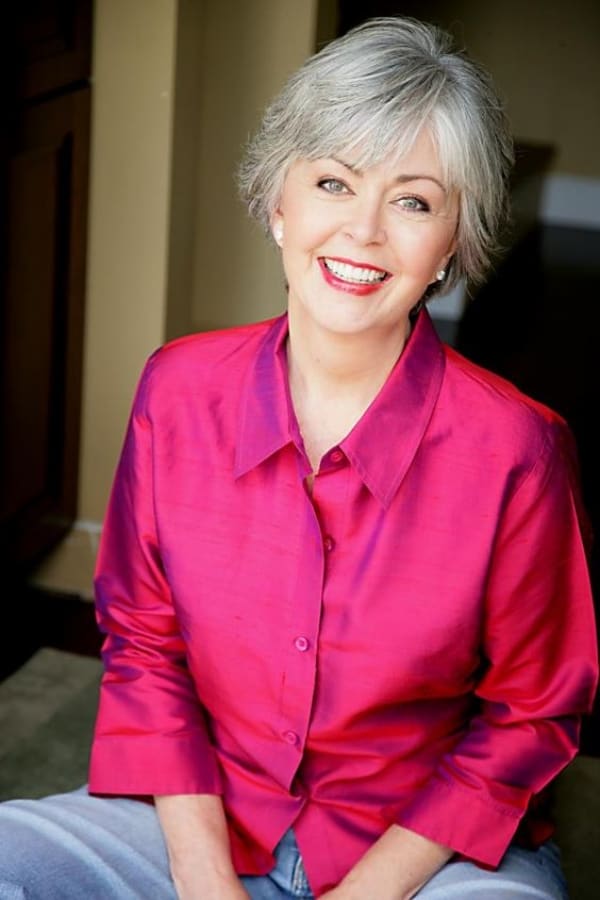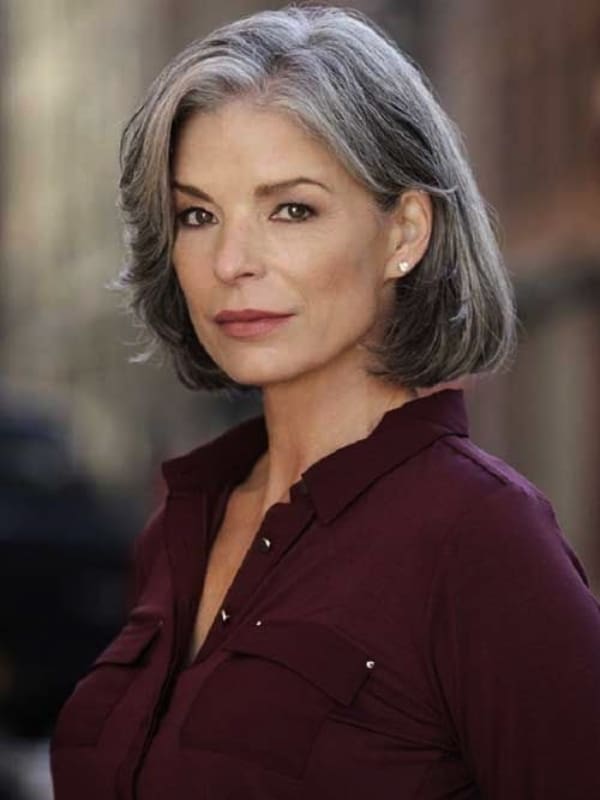 Following are some best-suited haircuts for women having an oval shape.
Asymmetrical crop with extreme sweeps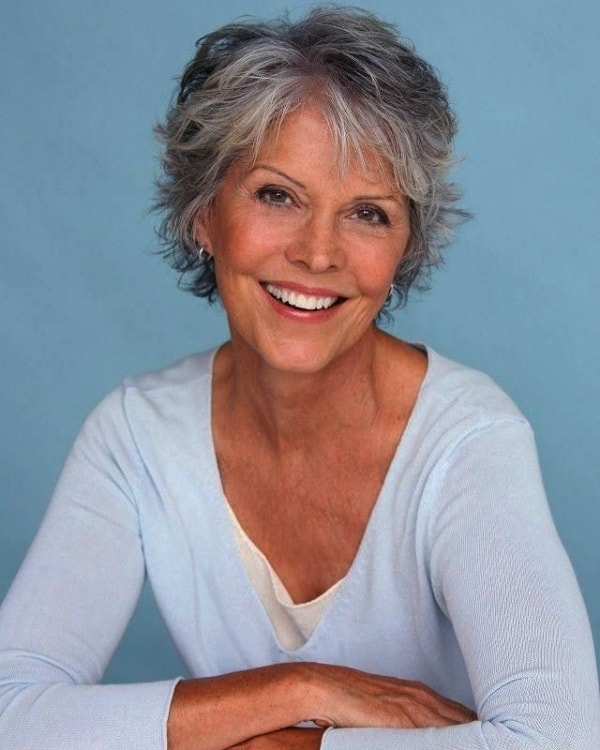 Want to have a haircut that gives a scraggy look? The search is over! Get your hair cropped with sweeps in an asymmetrical fashion. Pastel colors add up extra swag to this hairstyle. Platinum locks can also help to give a perfect look with this style.
Sensuous Sweeps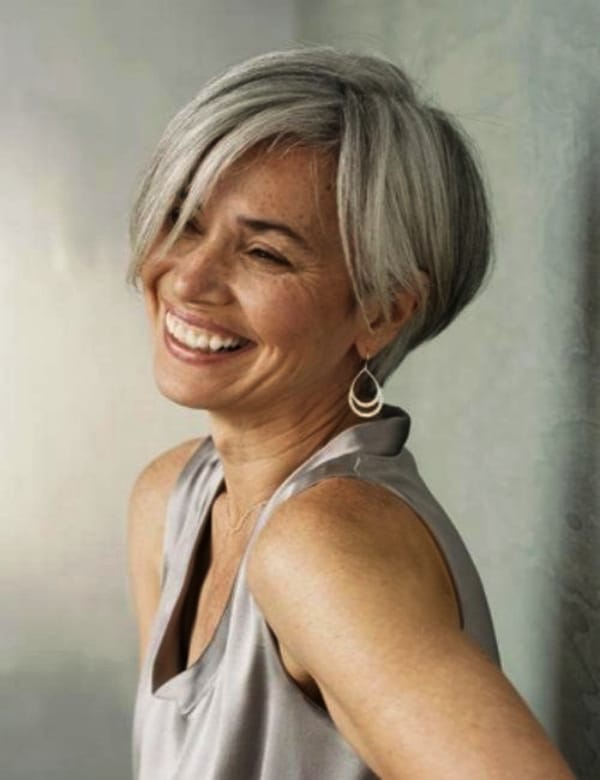 Get a voluptuous look with this simple but lust hairstyle. Sweep more of your hair to one side so that it can slightly cover a part of your eye. Make use of a moderate shade of brown to get a flawless look. So, sway your perfect sweeps and keep turning heads.
Layered Bowl cut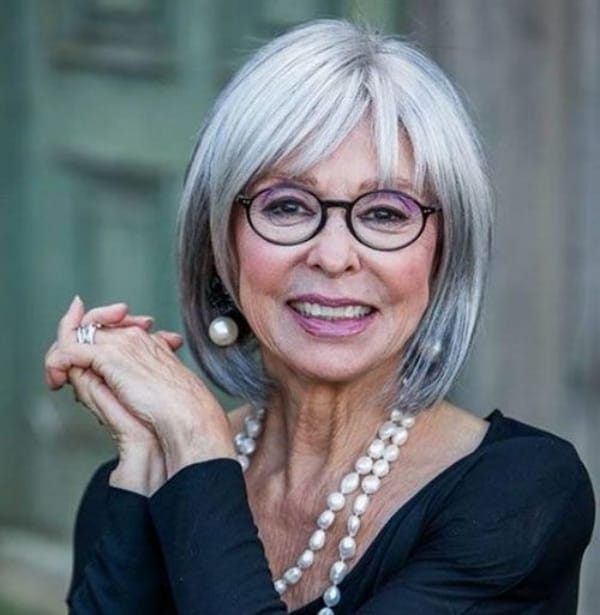 The simple bowl cut is not preferred these days but still if you want to have a short and manageable haircut which would also look great with your oval-shaped face, adding some layers can surely come to rescue. Try adding side-swept fringes to make the more luscious look.
Short mullet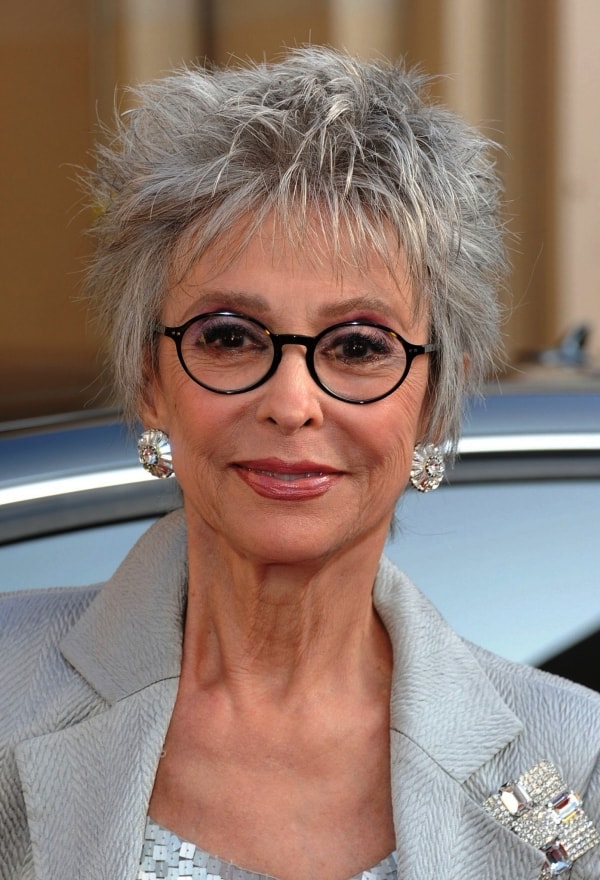 One of the evergreen classic hairstyles is the mullet cut. This hairstyle is the finest to go with you want to get the 80s look for your round-shaped face. One may also go for a straight look with this cut. Get this haircut done with a little warmer tone.
Short Hairstyles for Women over 50 having Square Face
It is observed that people with square-shaped faces have the best jawline. Also, they are more photogenic 🙂 Following are some best-suited haircuts for women having a square shape.
Blunt with bangs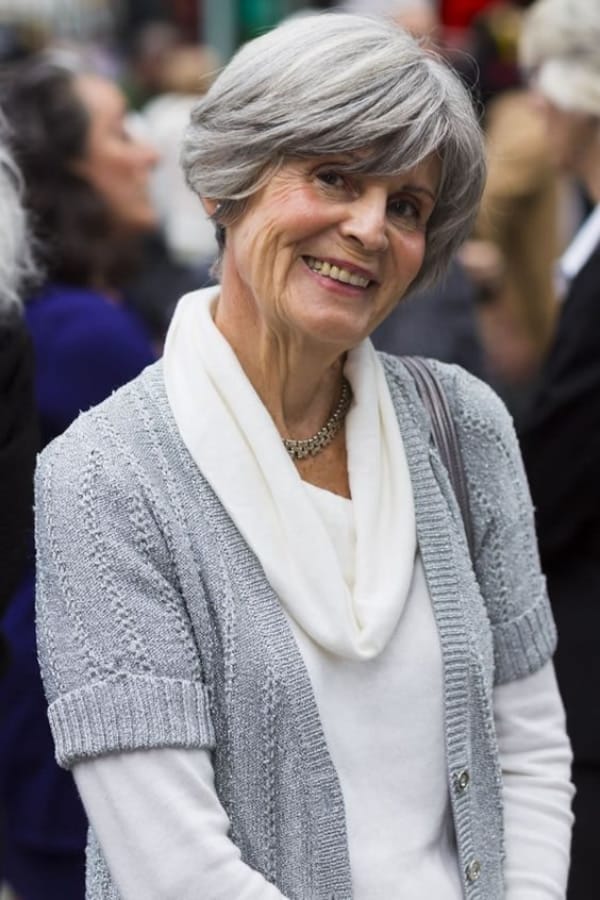 Blunt is the best hairstyle to go with when you want a straight look without any layers or fringes. Try giving a new flavor to the regular blunt adding some bangs. This haircut works best with thick and bouncy hair. A perfect blend of blonde can match perfectly with this hairstyle.
Chin length bob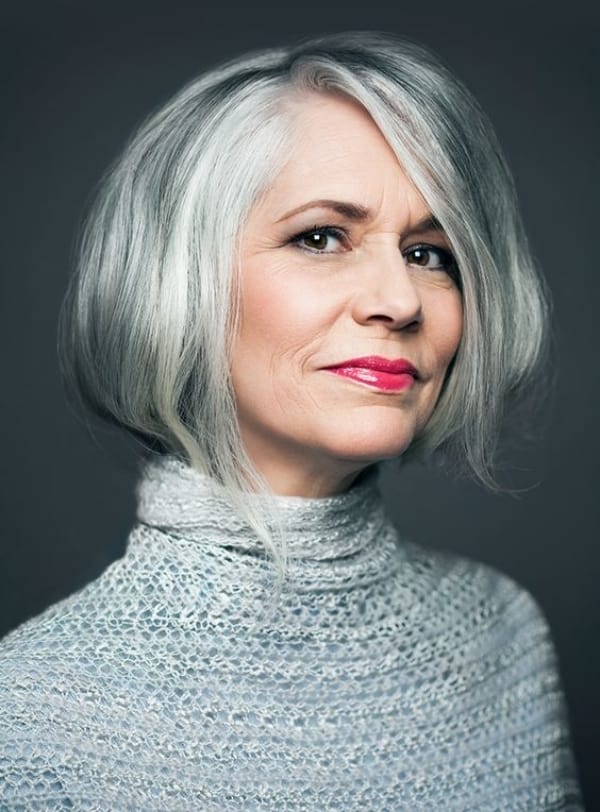 One of the most popular haircut for elderly women is chin length bob haircut. Annexing a few curls or layers can also give a classy and stylish look. Carry this evergreen hairstyle with a touch of lavender highlights or they can go well with blonds also.
Short messy layers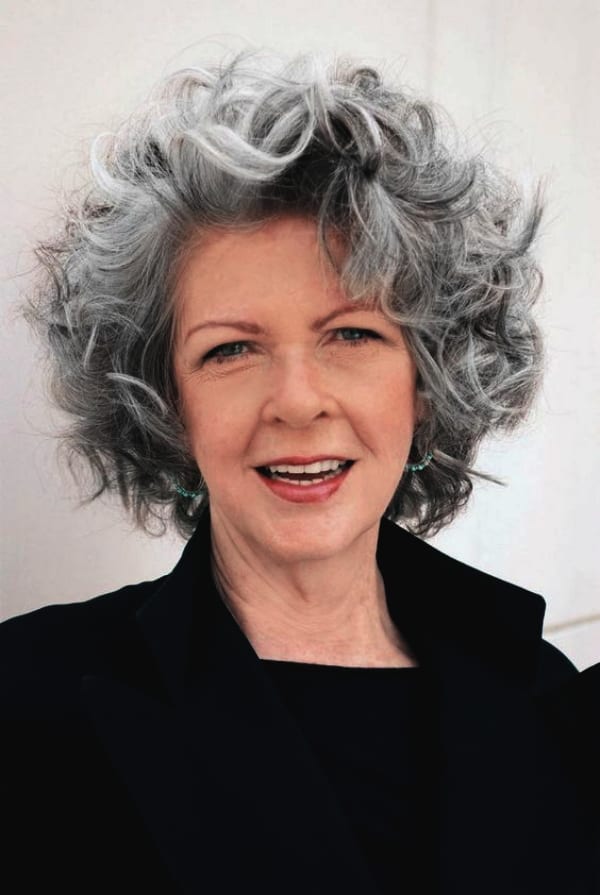 Best suited with auburn hair shade, this hairstyle never goes out of style whether it be for a teenager, a lady in her late 30s or someone over 50.
Go on with this style confidently and let your hair do the talking.
Razored Pixie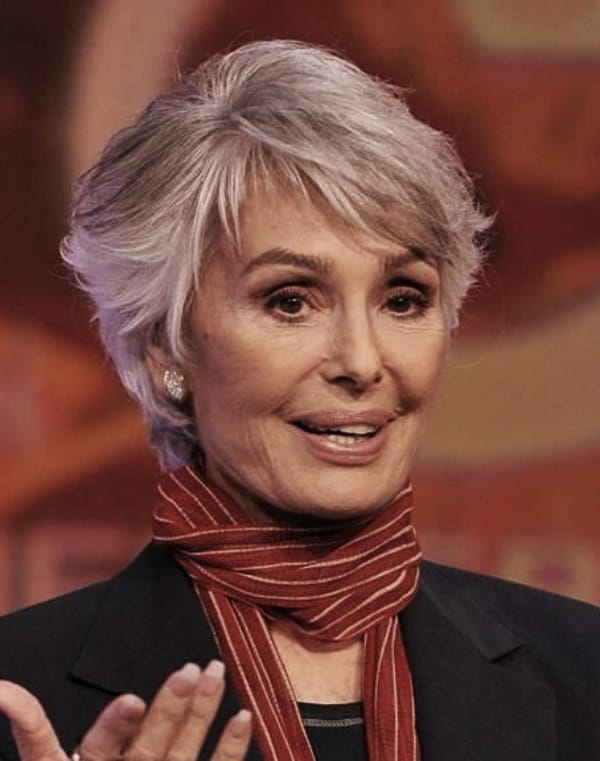 The most modish haircut seen these days is the razored pixie cut. Put on some extra volume and thickness to your hair with this haircut. Blend this look with the sexy balayage shade to pop up the look.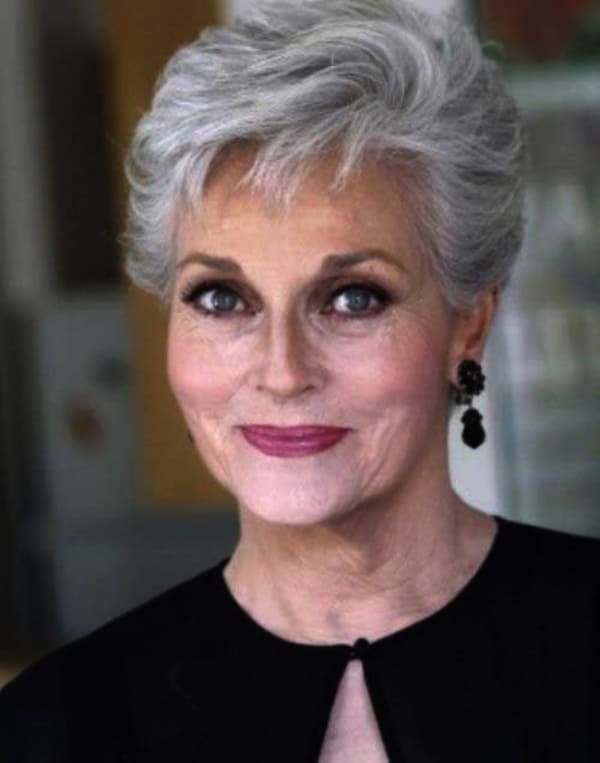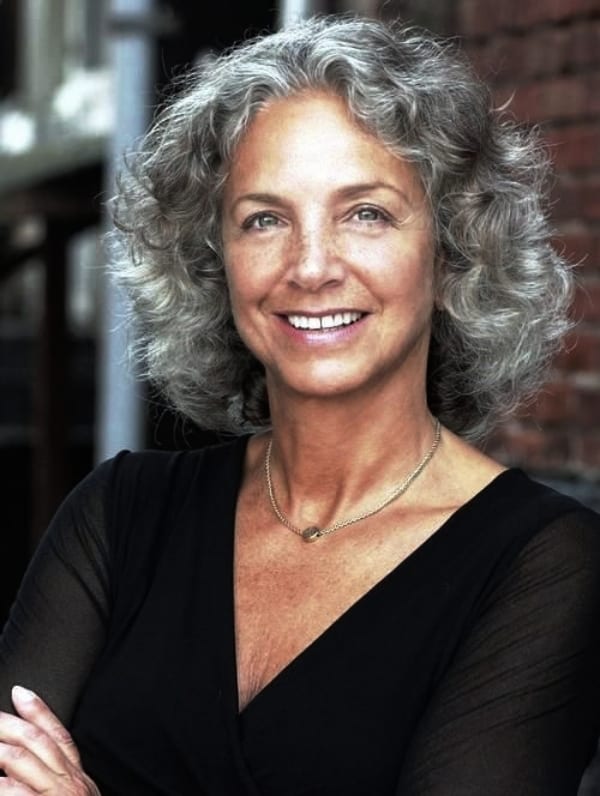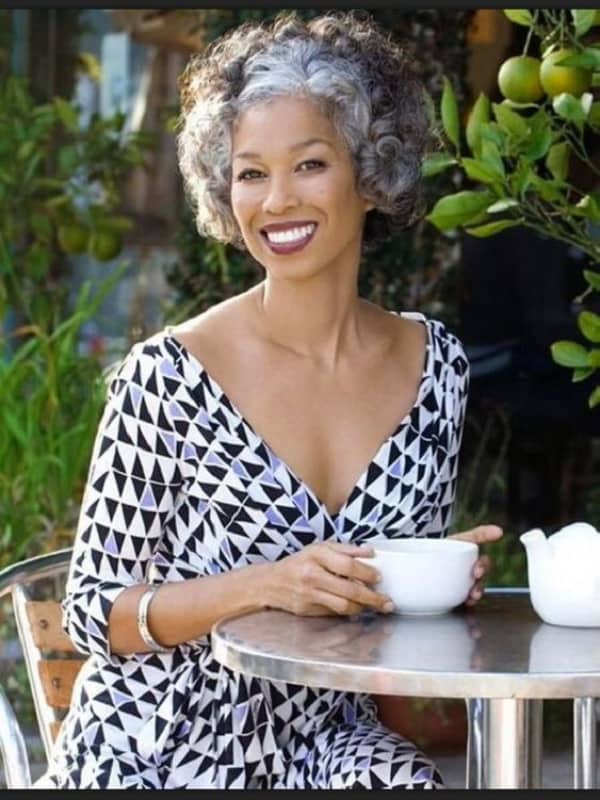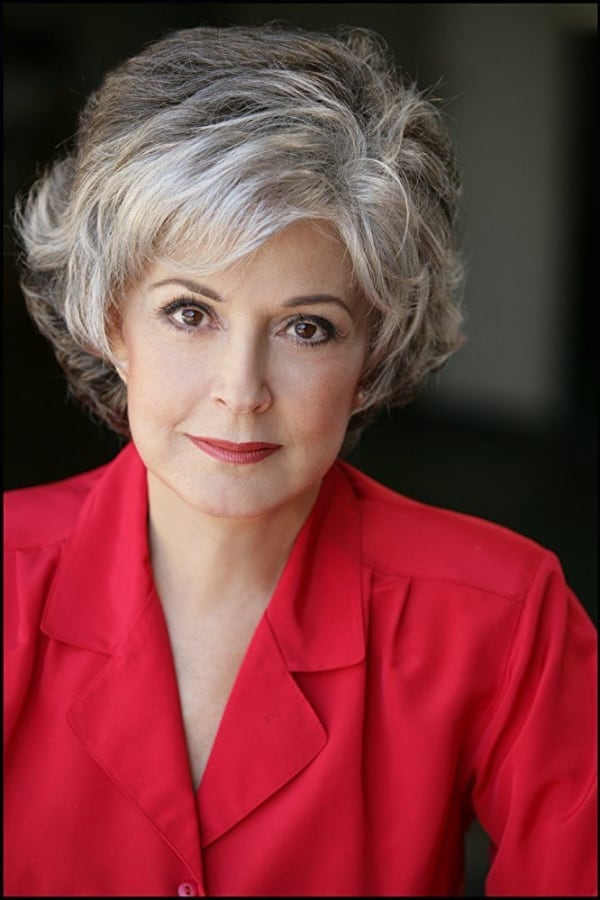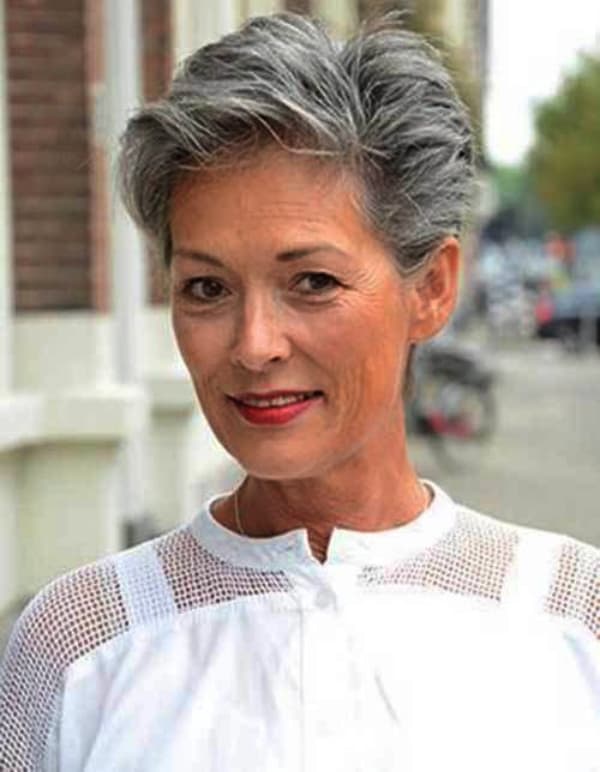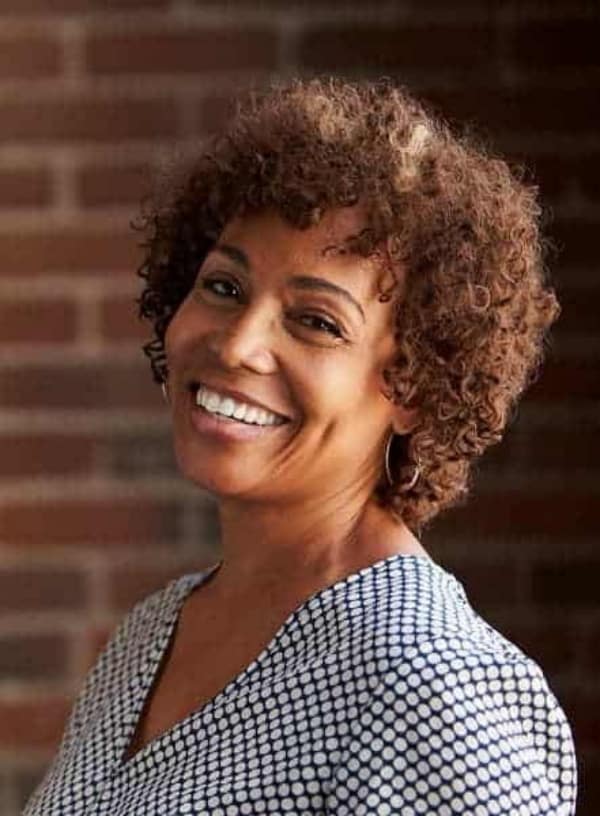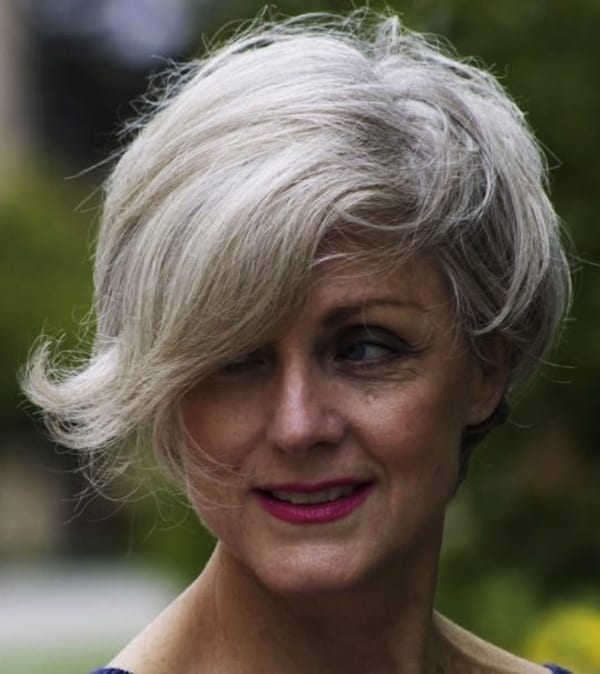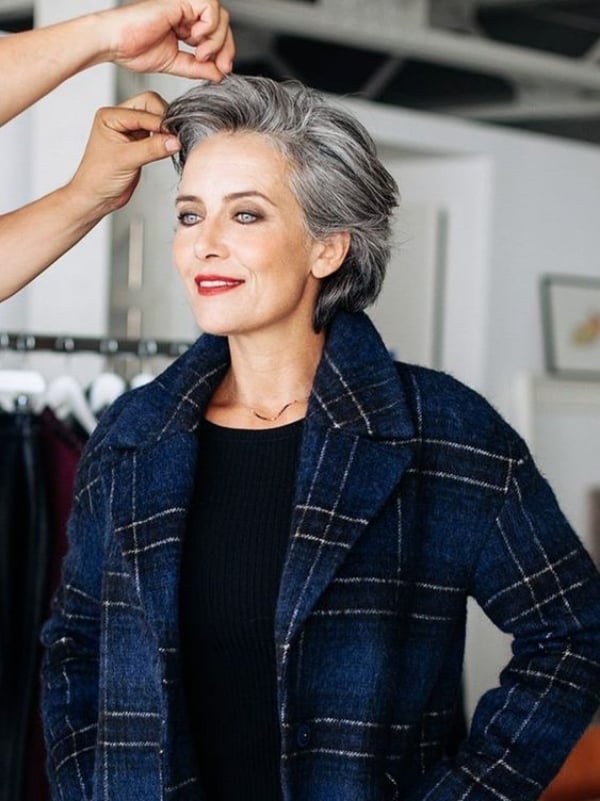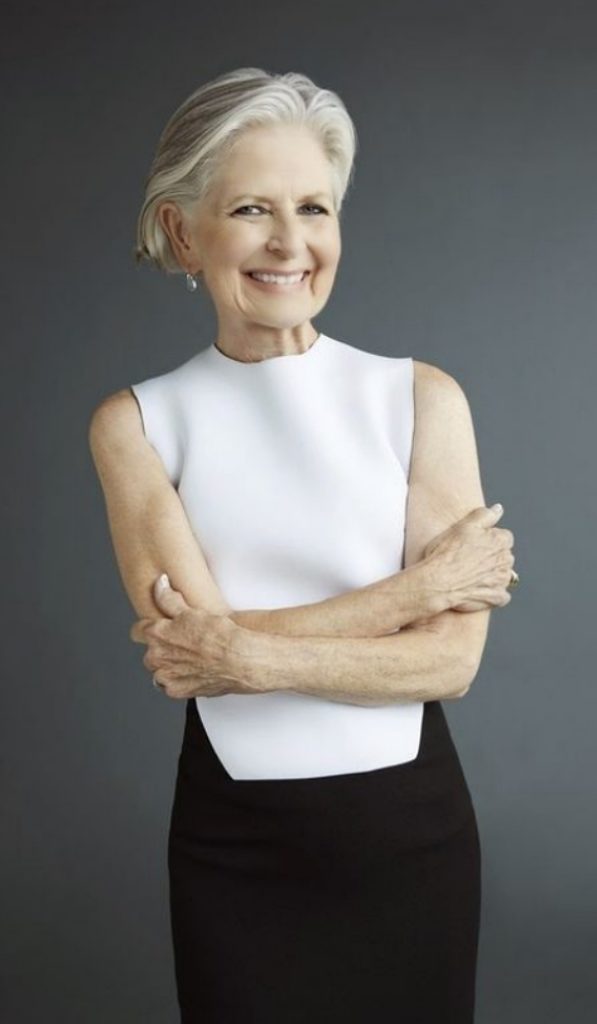 Do flaunt your style by getting any of these haircuts done. So, get out of your comfort zone and go on trying these trendy and sensuous short hairstyles for women over 50 to get undivided attention.