32 Ghostly Halloween Nails Art Designs for Spooky Party 2019
So, your Halloween Party Costume is finalized and your dreadful make-up as well. Do you have any idea, what can add more crisp to your look? It's the ghostly Halloween Nails Art Designs. You can easily pick one which matches perfectly with your outfits and enhance the effect.

Let's go through the spooky collection of Halloween Nails Art Designs.
Ghostly Halloween Nails Art Designs
Illusion Nail Art
Create some illusion art on your nails to give them a spooky look on hypnotism.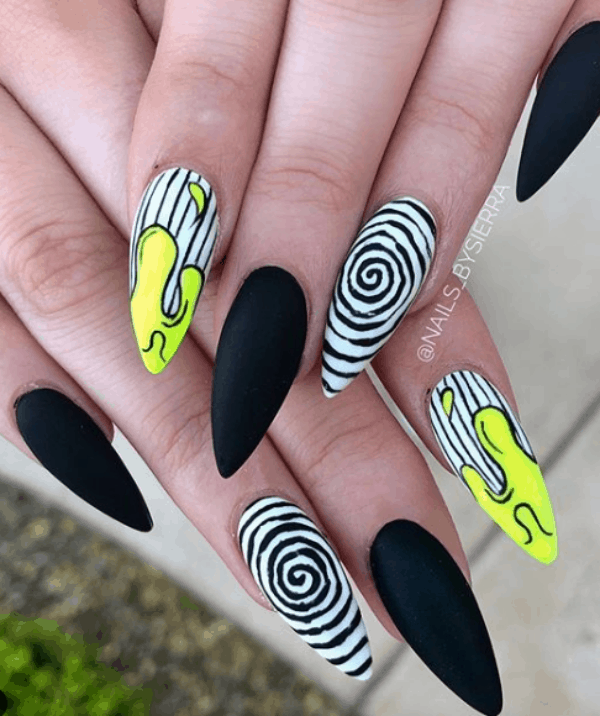 Let's have some blood on your Nails
Blood is always scary and it's always amazing to create that feeling through your nails.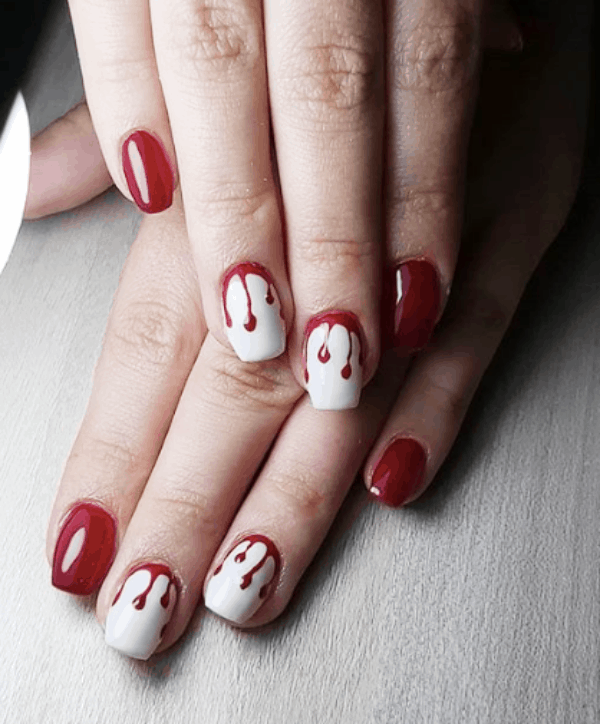 Some secret signs will be real scary
Painting some secret signs on your Nails can make your nails look alike so some other planet. You can try it if you're planning to wear some alien costume this halloween.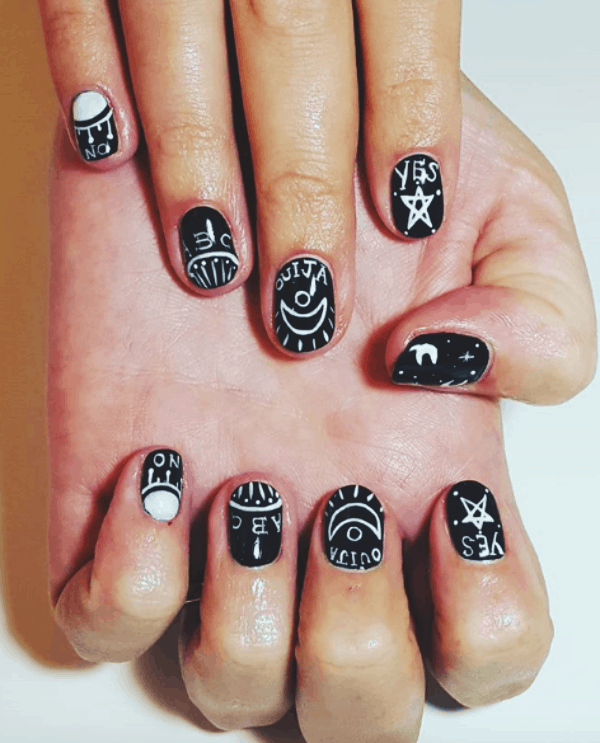 Ooooh! There are spiders on your Nail
Spider nails are most popular among all other Halloween Nail art designs because of the scary structure of spider. You can try their nails if you planning to conduct or visit some spider-themed Halloween party.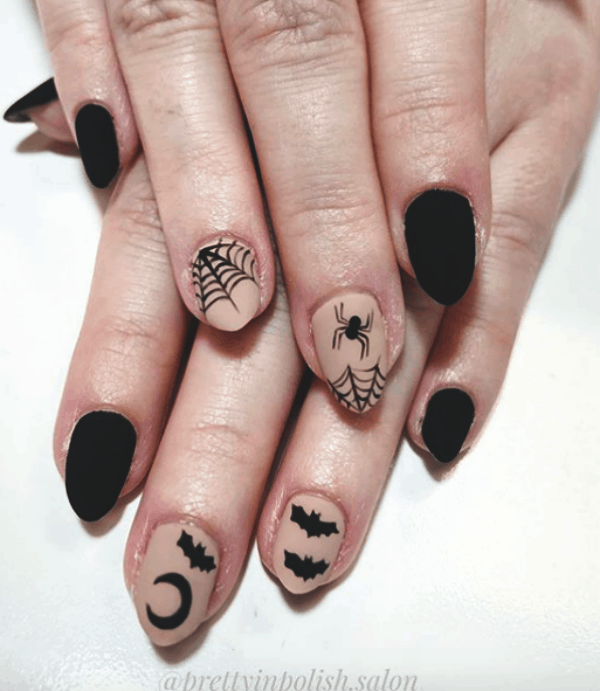 Nothing can match the aura of Dracula Teeth.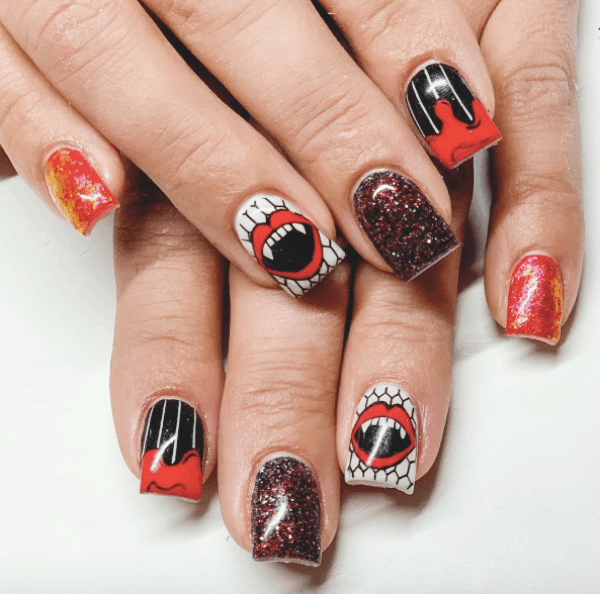 Pink and Scary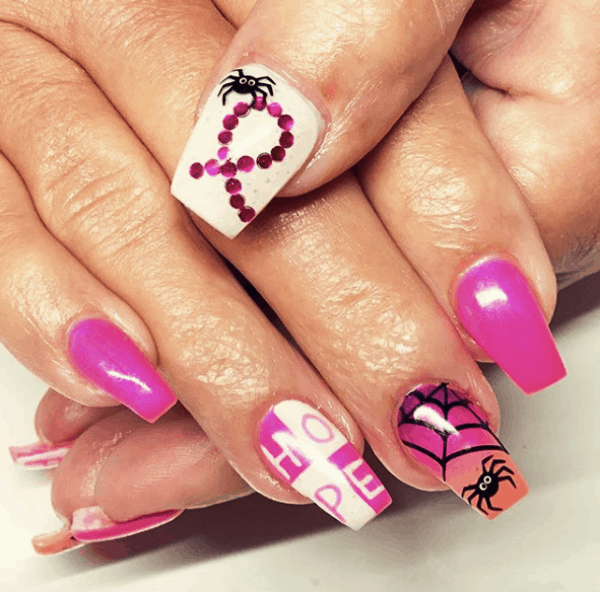 Ghosts are always there.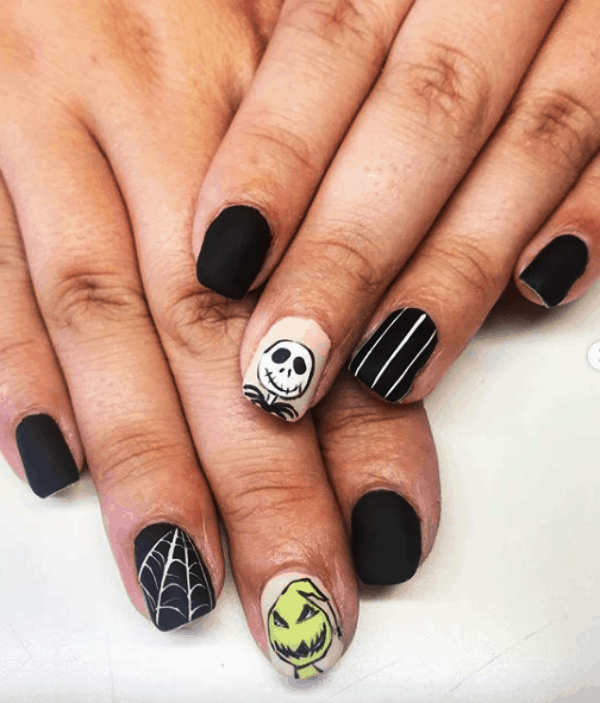 Halloween is incomplete without pumpkins.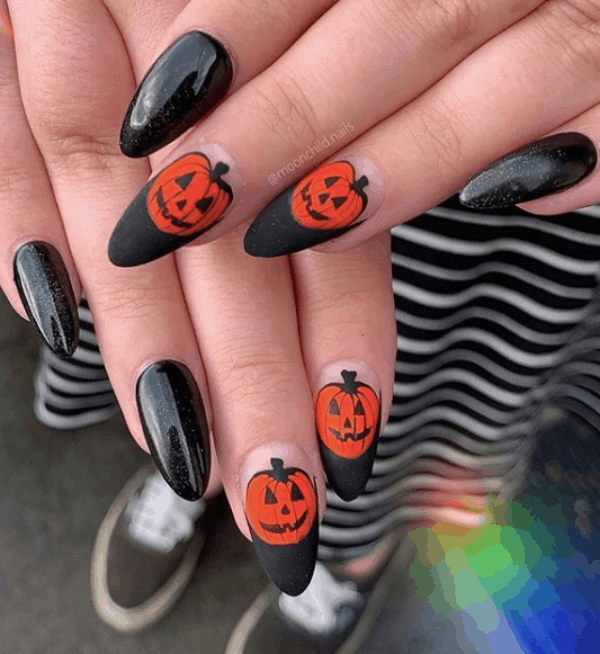 Mummified Nails.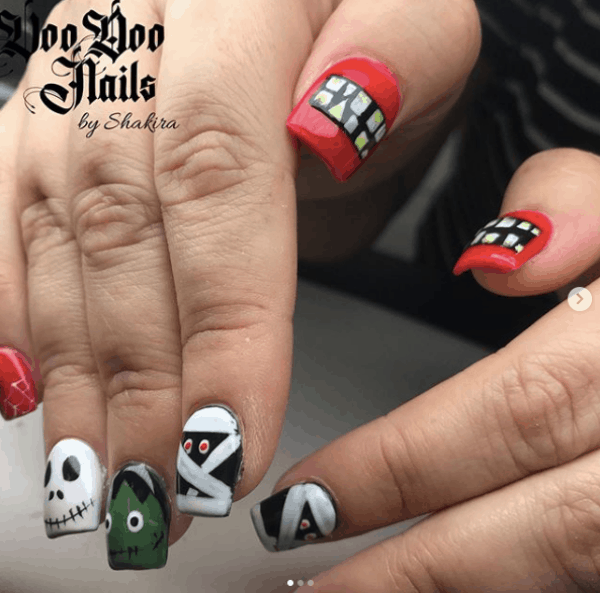 Snake is scary.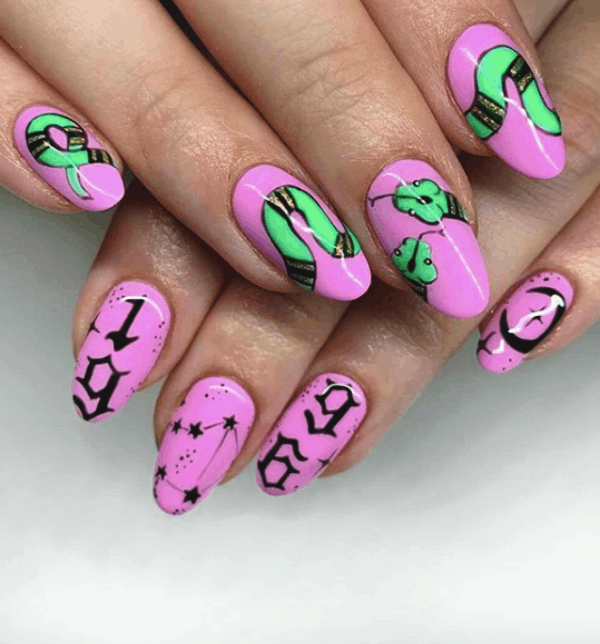 Always pick the scary colors.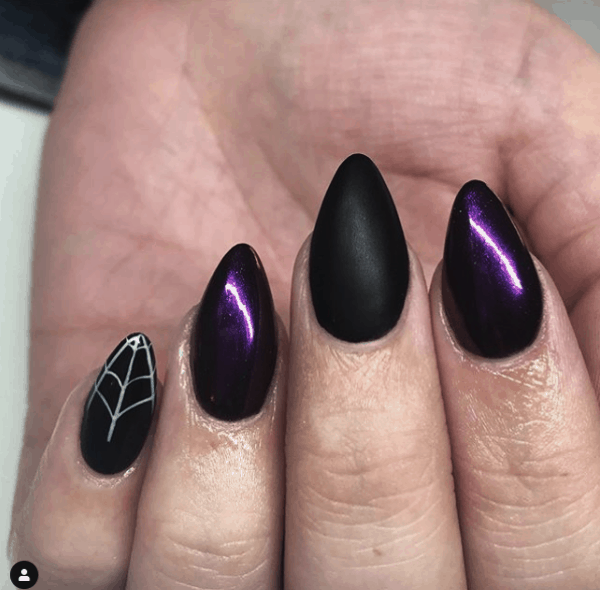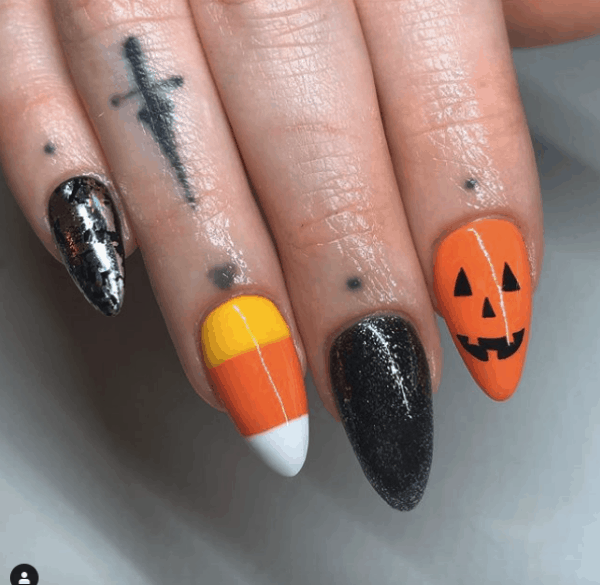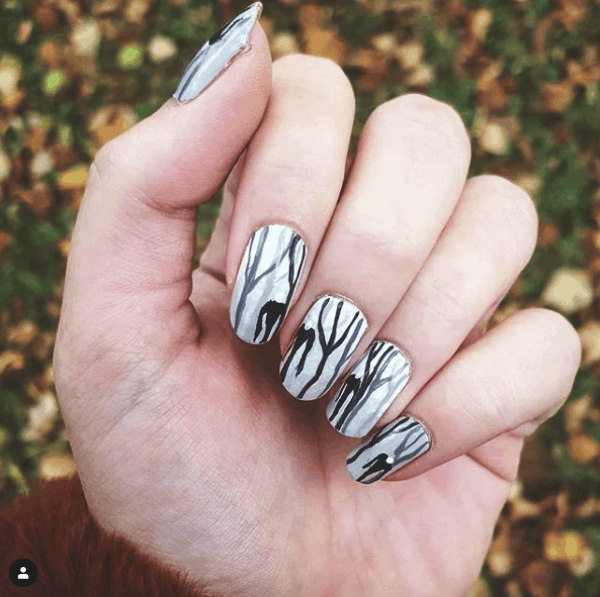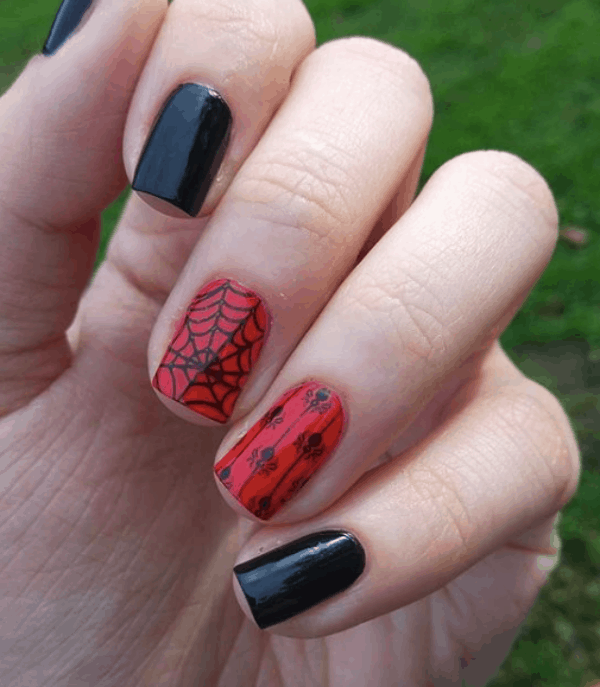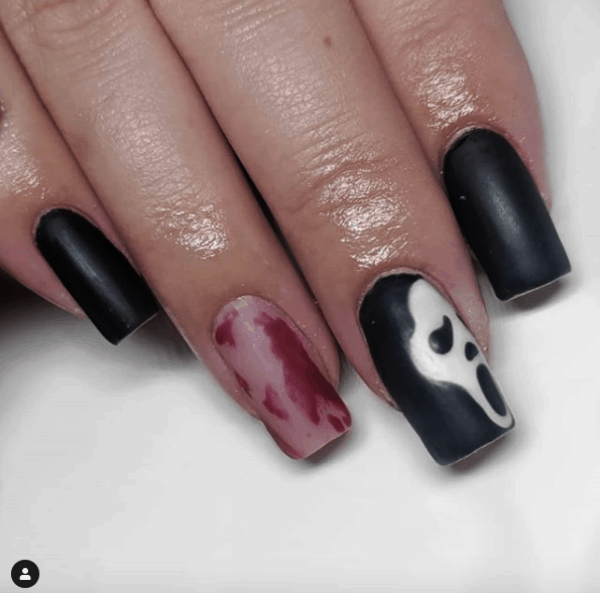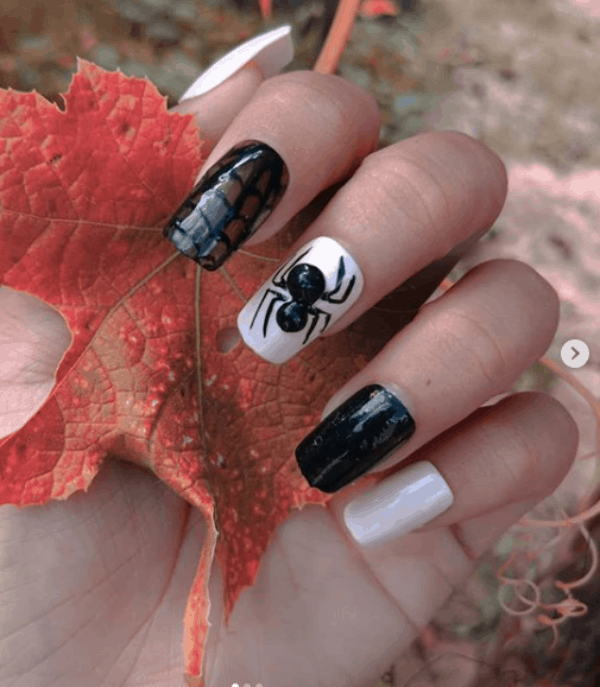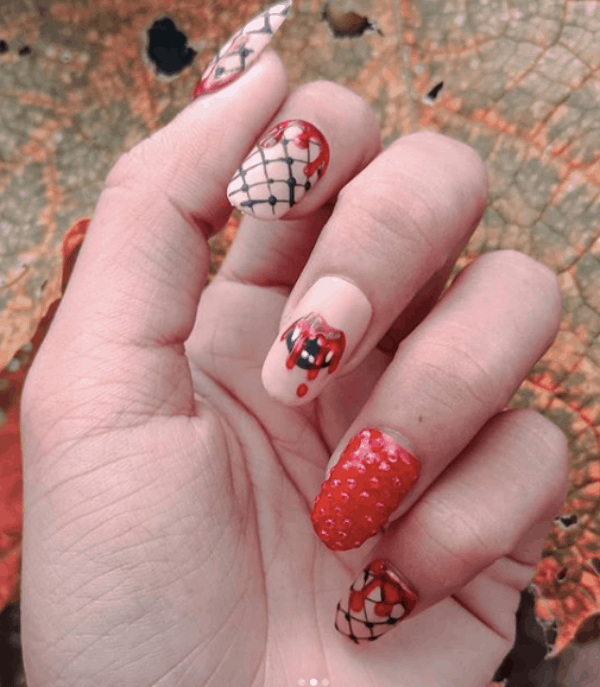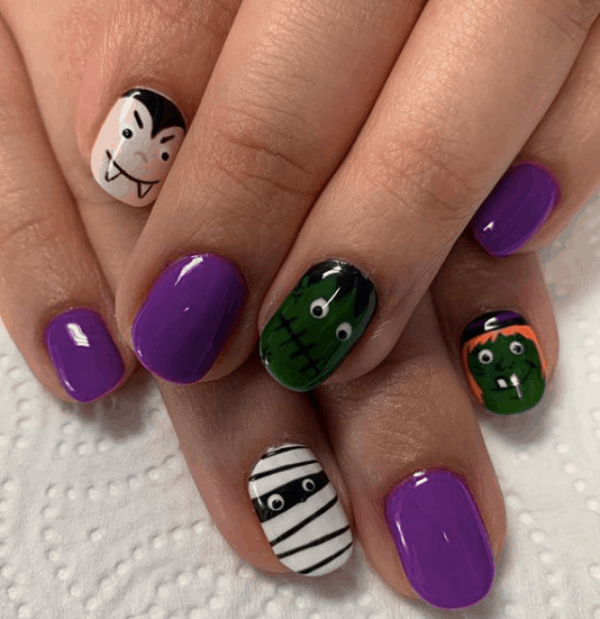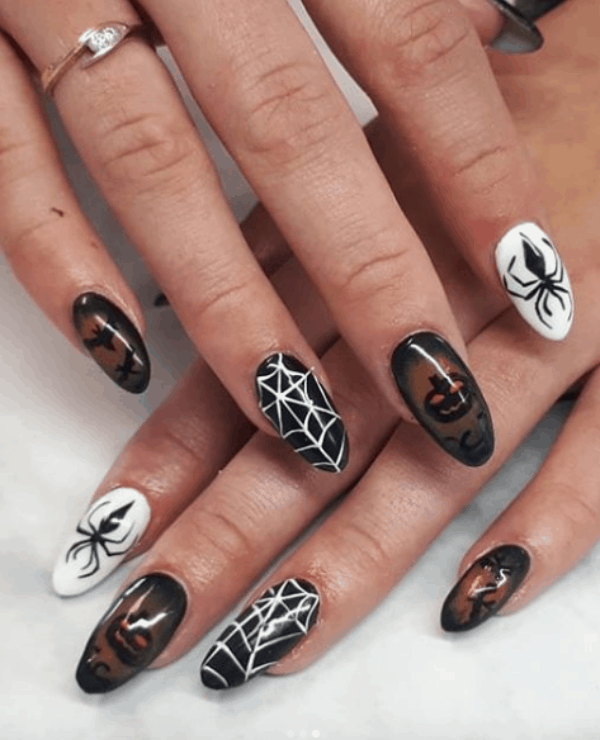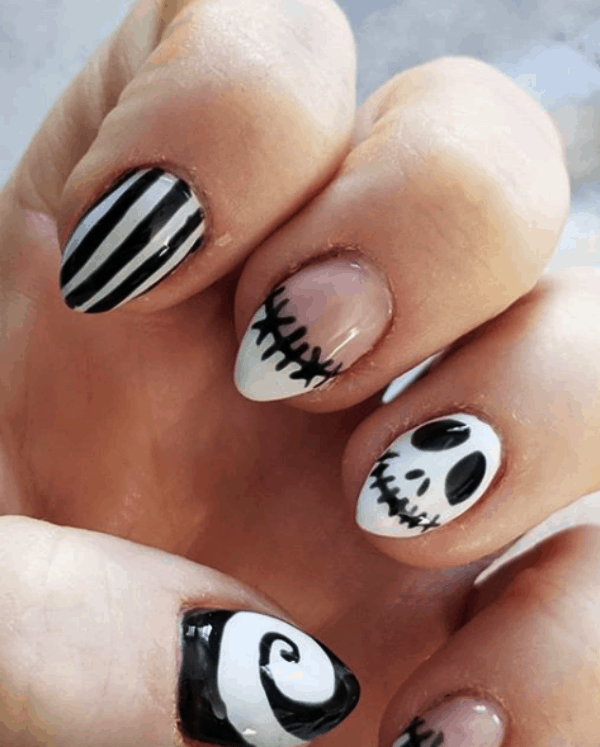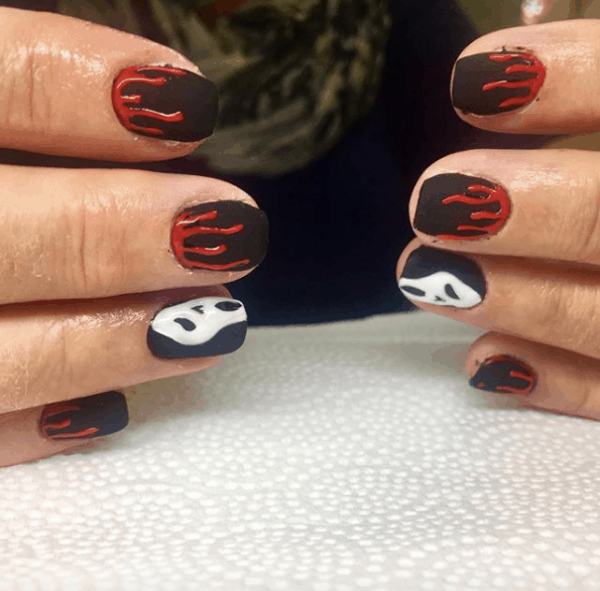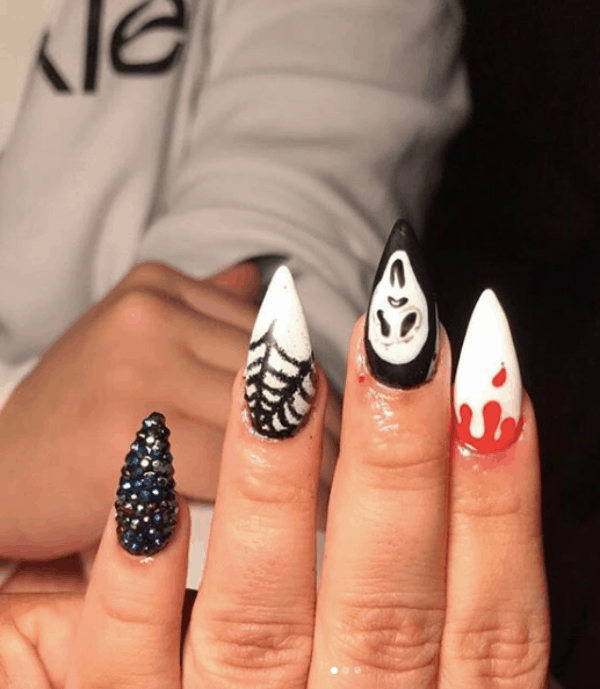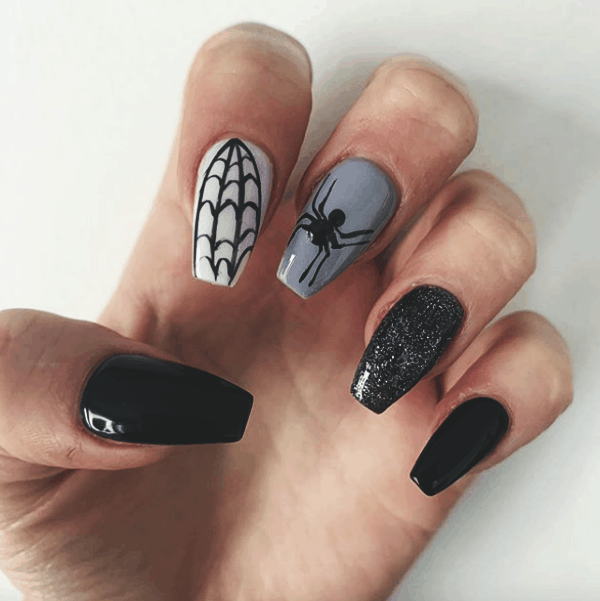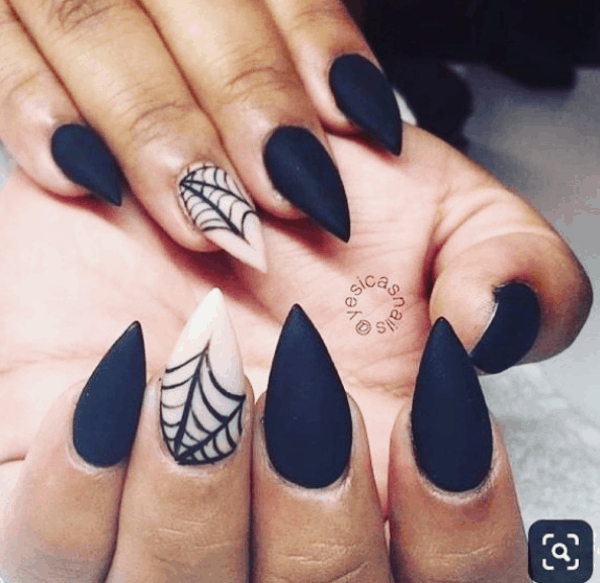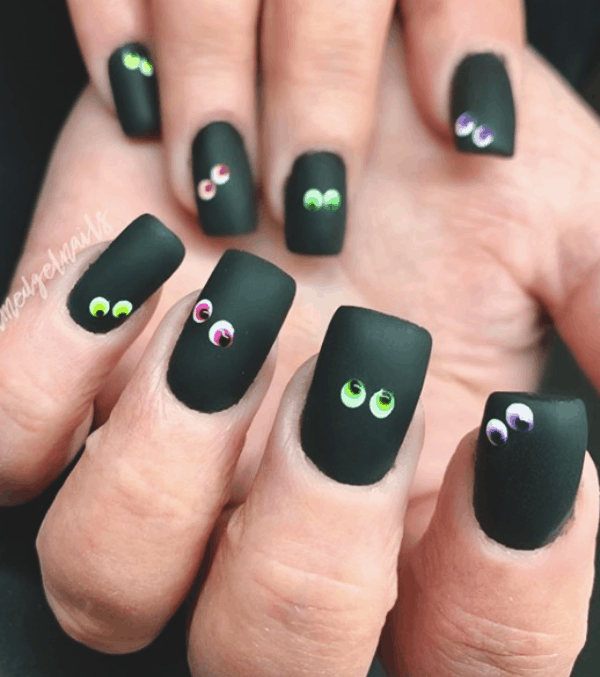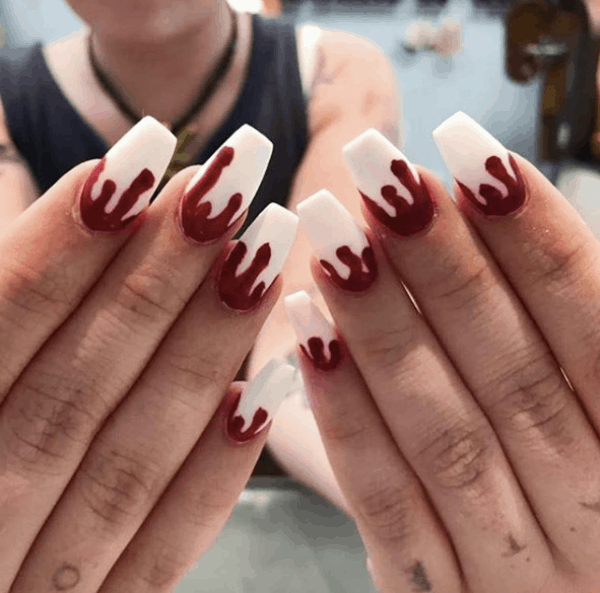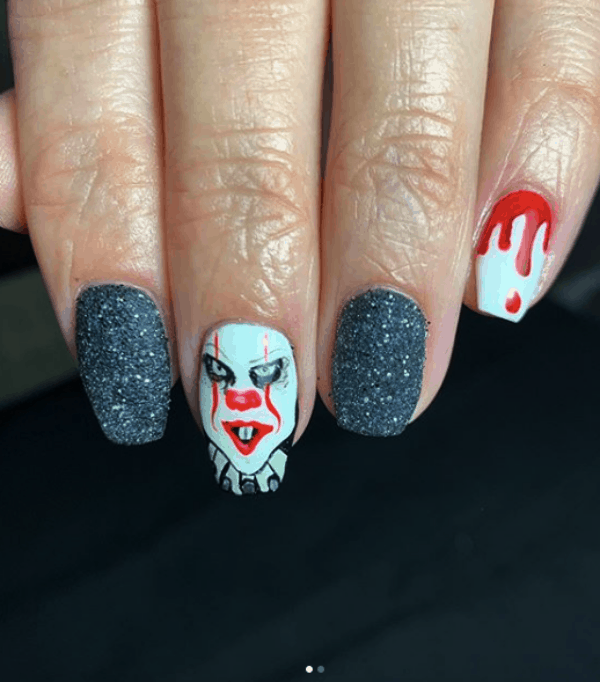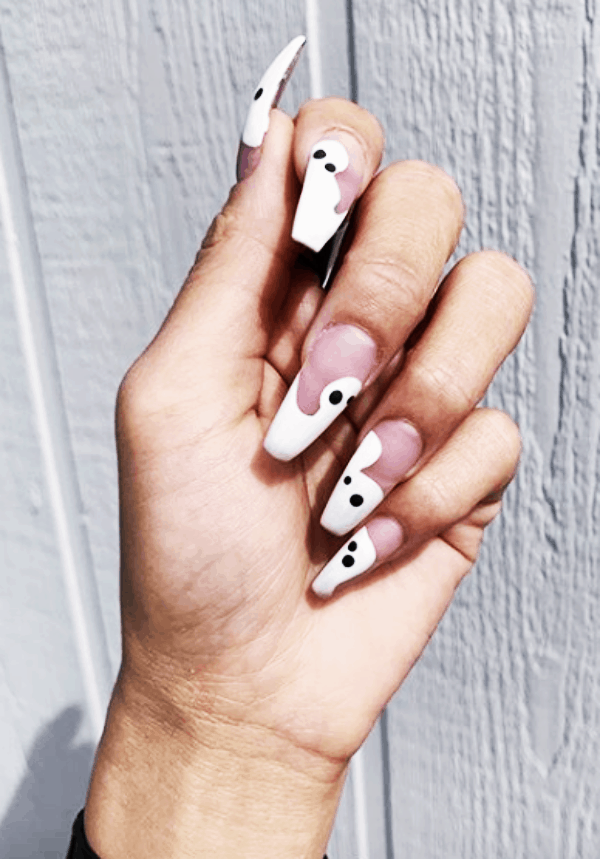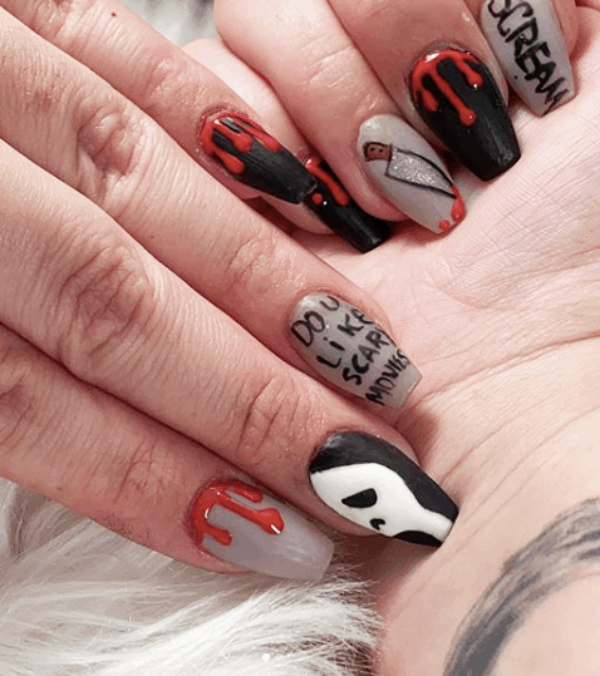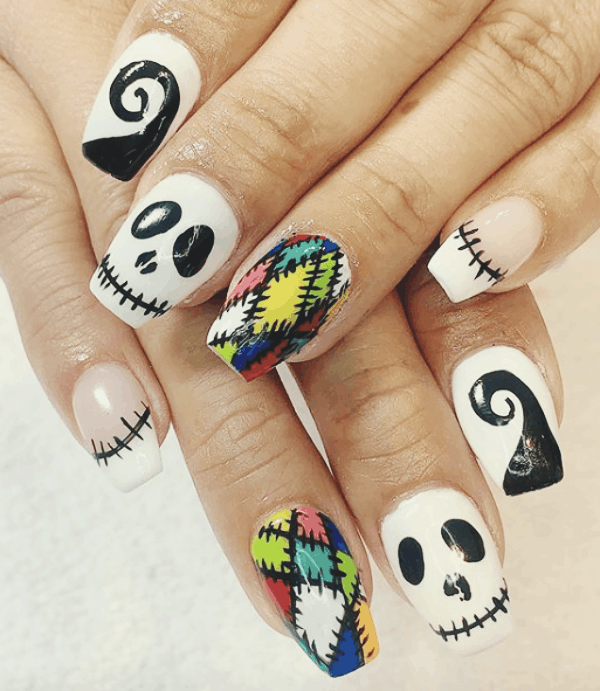 Let's have a blast this year in the Halloween Party with these amazing Halloween Nails art designs. And if you're planning to host a party at your place then, don't forget to start the decor from the front door using these Halloween Door decorating ideas and Pick some spooky Halloween Outfits as well.