80 Small Tattoo Designs with Very Powerful Meanings
Compass Tattoo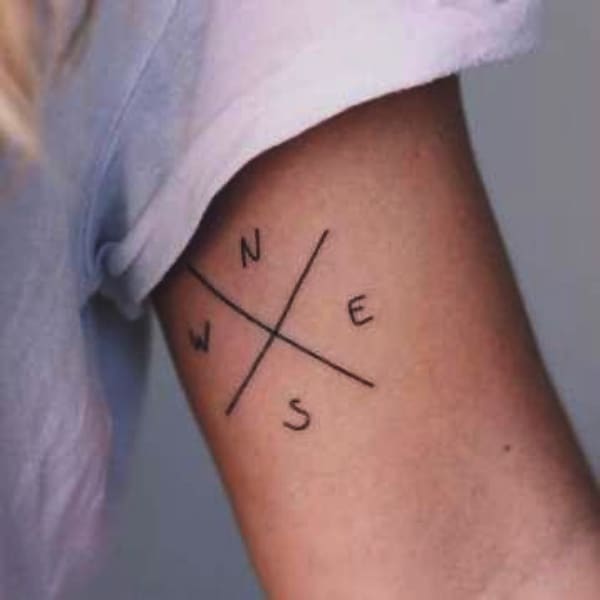 The compass design is rich in symbolic meaning and a popular choice among both men and women. The basic meaning of compass tattoos revolves around the idea of finding your way in the right direction and staying on course. The compass designs are also observed as good luck charms. Generally, they are inked as two crossed arrows symbolizing a strong bond or unbreakable friendship.
Safety Pin Tattoo Design.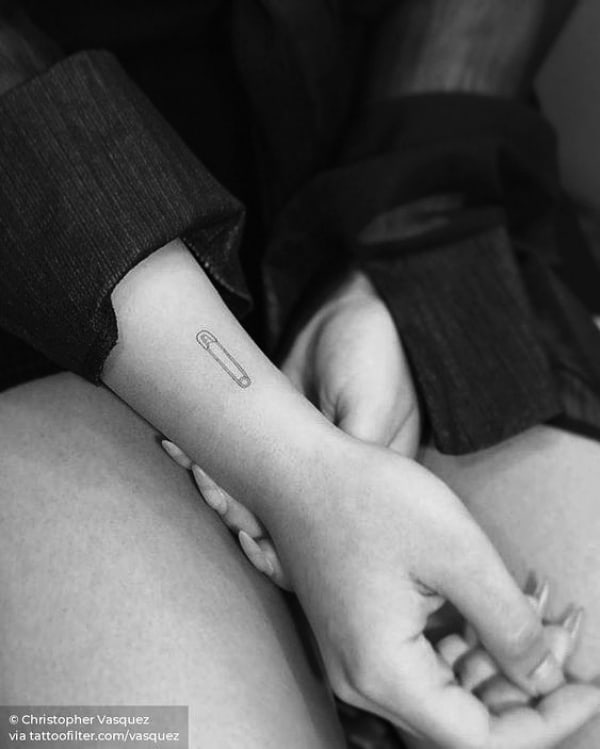 If you're in sewing or dressmaking profession, then getting a safety pin tattoo inked on your neck, wrists or forearms is a great idea to show off your creative flair. To some people, this tattoo is a reminder to know who their allies are in times of darkness. The pin also symbolizes speaking loudly against injustice and you don't give up easily. Due to the popularity of the safety pin design being transferred from our shirts to our skin, the placement needs to be taken into consideration.
To give your tattoo a more realistic and interesting effect, try getting inked the image of the pin going under your skin and coming back out in the way as if the safety pin is actually pierced on you.
OR Code Tattoo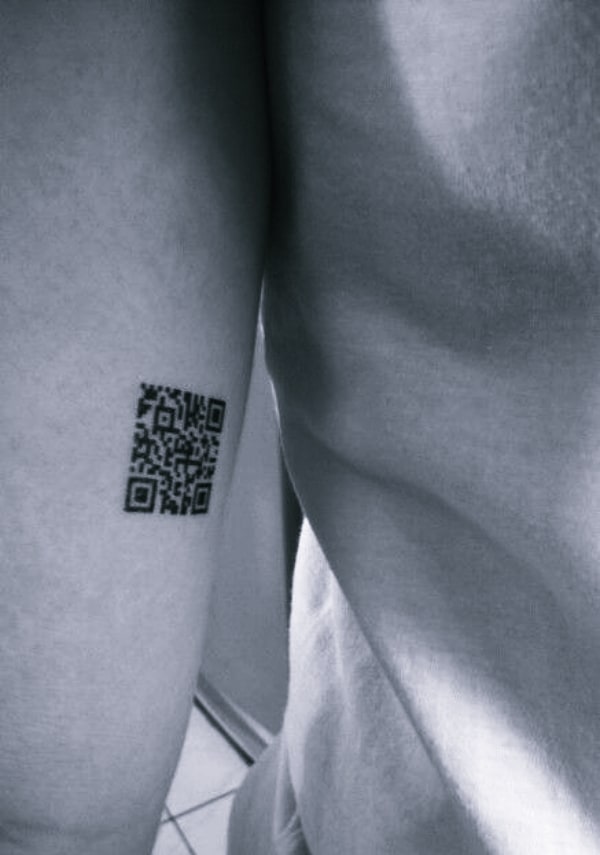 A tattoo with a QR Code gives the wearer both interesting and fascinating look. This is because people won't be able to tell you what your tattoo means unless they scan the code. Getting inked a tattoo with a QR Code is a way of adding an extra element to your design. OR Codes are 2D barcodes that store alphanumeric information in the form of dots within the intricate design.
Nautical Star Tattoo Design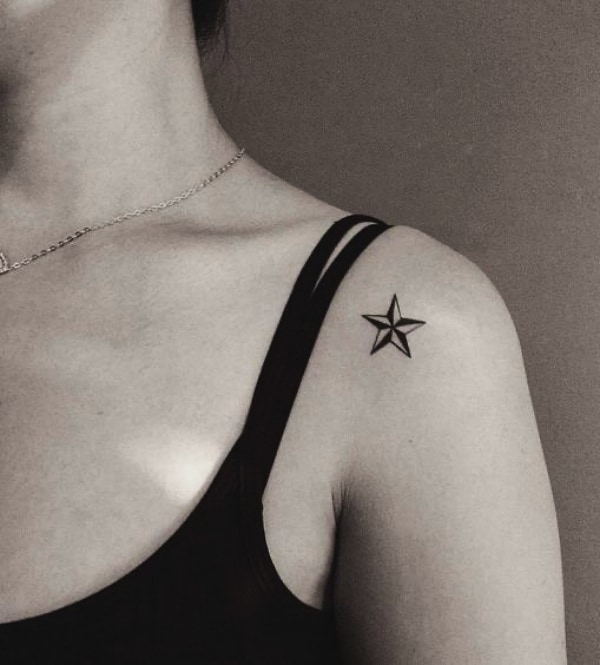 Nautical star tattoo design involves only one star and is usually done with black or red ink. Many tattoo artists consider nautical star a staple of tattoo art, partly because of its pleasing design and partly due to its deep meaning. Sailors prefer getting nautical star tattoos as good luck charms to ensure that they reach home safely. The tattoo also represents the North Star – the main point for navigation.
Paw Prints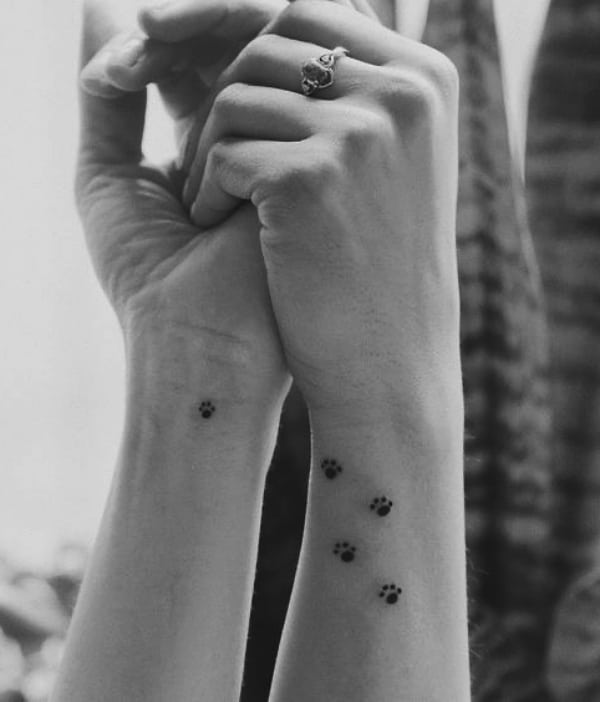 Are you thinking of getting inked soon, but not sure about which design to choose? Consider getting a paw tattoo. It's the perfect way to celebrate your love for your favorite pet because nothing else can be more meaningful than getting a personal tattoo inked. Paw tattoo design symbolizes assortment of things, from a most loved pet to a family of several pets or even they represent a character trait. Sometimes, getting inked paw print of a particular animal symbolizes certain characteristics of animals that you wish to embody.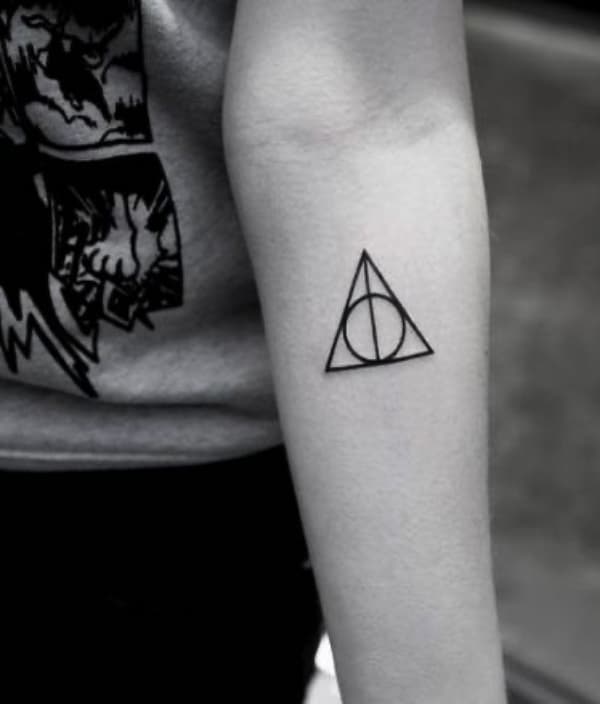 This stunning tattoo design belongs from the Harry Potter series indicating a powerful meaning. The tattoo symbolizes a group of three powerful magical elements. Luckily, the tattoo looks cool on any part of the body and is made using black ink with a shading effect. A pretty looking deathly hallows tattoo design truly reflects your love for the Potter books.
Paper Airplane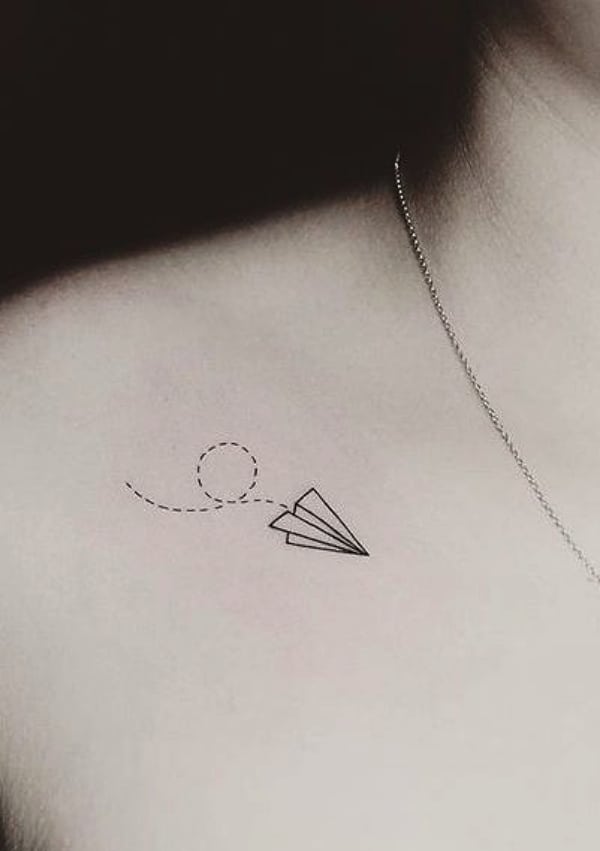 Tattoo lovers! When you think about getting inked a simple paper airplane, what kind of images comes to your mind? Well, nothing can replace the inscrutably hip yet whimsical magic of a paper airplane tattoo design. The tattoo represents throwing your life in the air and allowing wind to take you wherever you need to go. Some people love to get this tattoo ink with the dark shadow of the airplane meaning that the shadow marks their carefree attitude. No matter, how far you plan to go – you will always get connected with the roots of this tattoo design.
Spiral Tattoo Design: The Cyclical Development in life considering the different phases of Life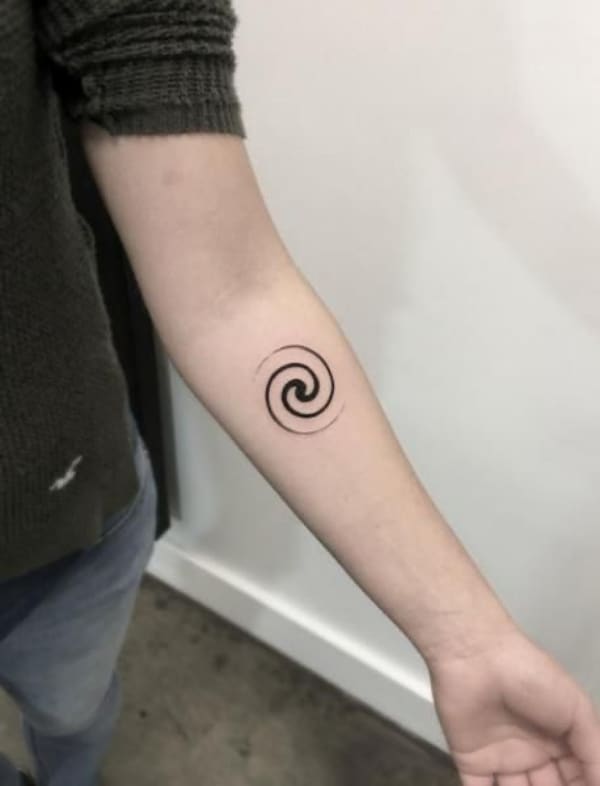 This tattoo represents that if you're passing through a dark phase then, it's sure that the phase is going to end. You just require self-esteem and motivation to pass through it.
Smily Tattoo: Smiling is not just a Gesture but a way of Life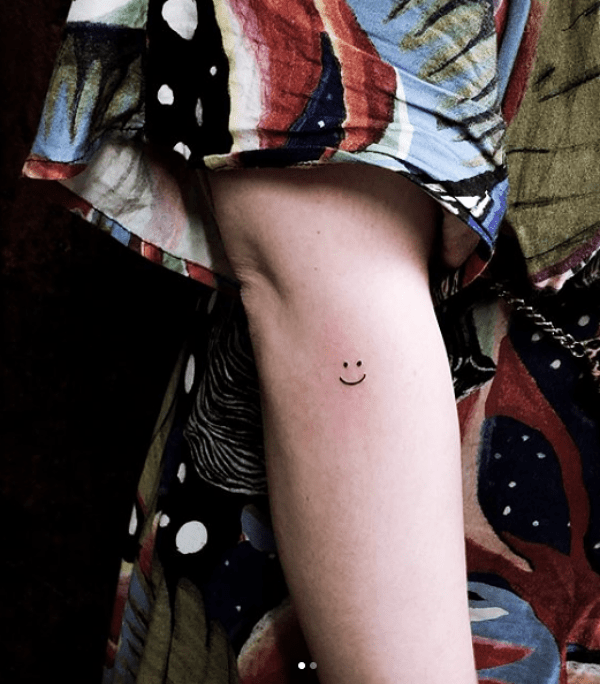 Eye Tattoo Design: Truth and Clarity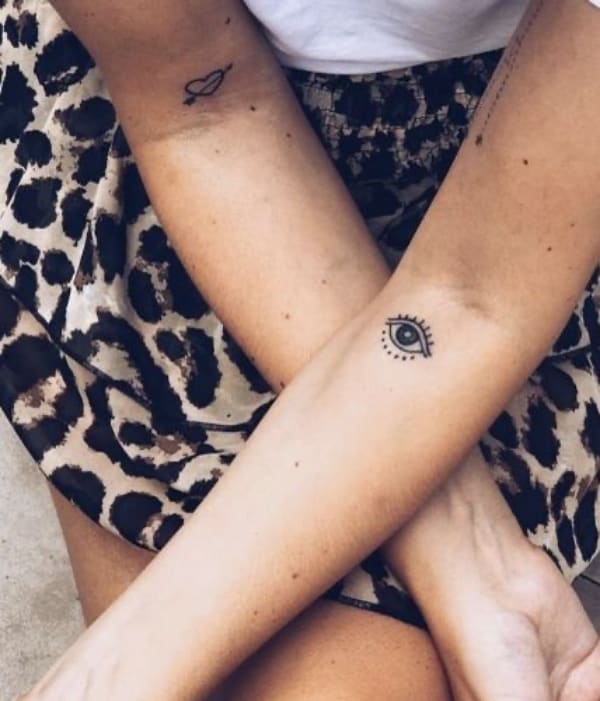 Sun Tattoo Designs: It's an Alchemy symbol and it represents Origin and Influence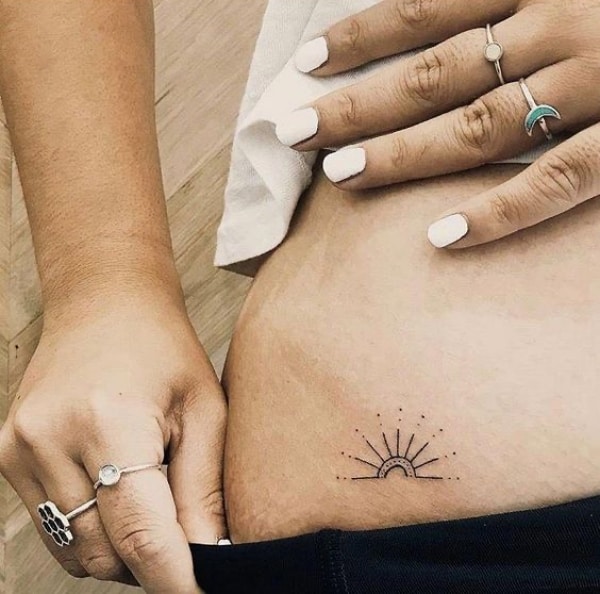 Movie Clapper Board Tattoo: It means Life always give you takes, so you can also win after taking a Fall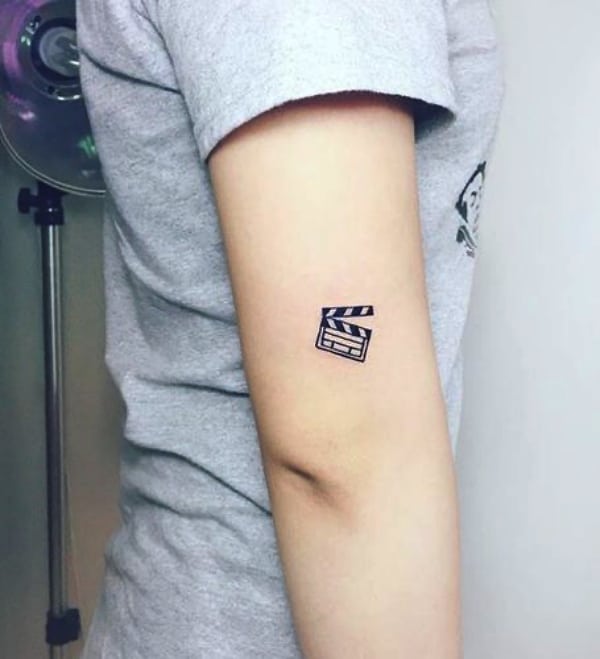 Lunar Eclipse Tattoo: Represents Lunar Energy and Feminine Power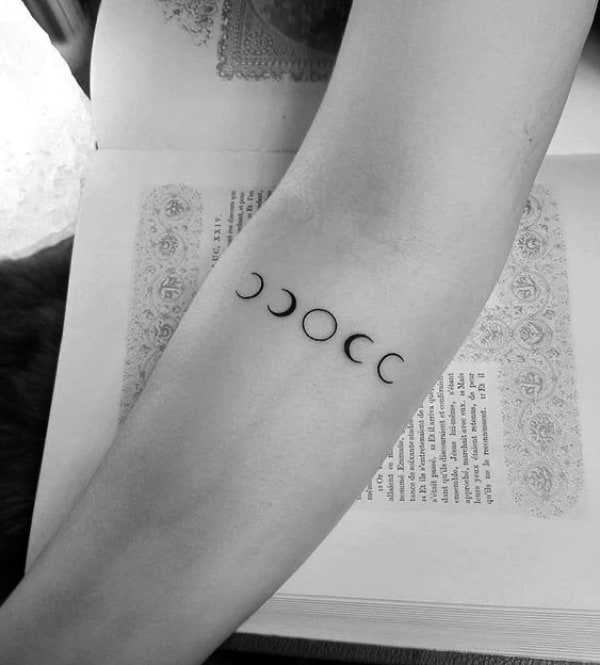 Fun Forever: Life is Dull and insignifactory without Fun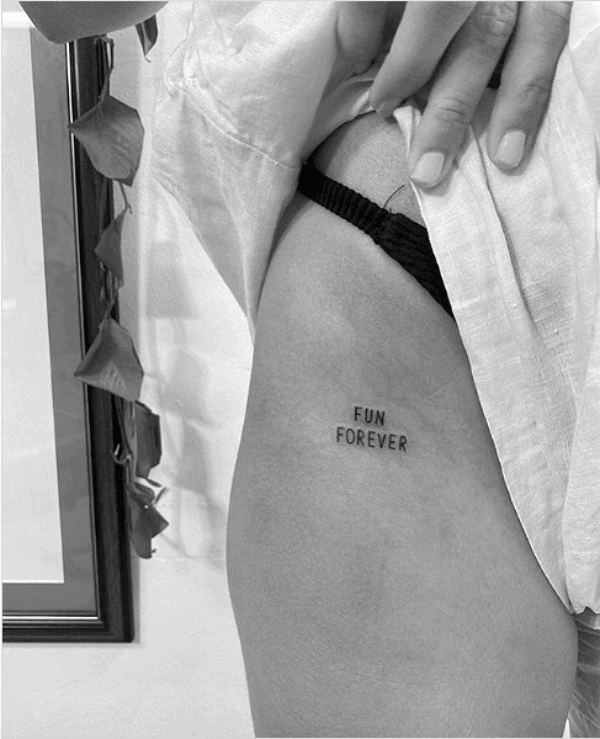 Being High with your Passion